You are invited to attend:
Twist Out Cancer – A Movement That Moves
Friday, April 20, 2012, From 7:30-9:00 PM AT The Chicago Yoga Center
On April 20, 2012,  we invite you to join our community of tiny twisters who are determined to bend, move and Twist Out Cancer.
In December 2010, at the age of 29, Jenna Benn was diagnosed with Grey Zone Lymphoma, a rare type of blood cancer that affects less than 300 people in the United States. After 6 months of chemotherapy and invasive treatments she has finally been able to move her life from pause to play.
Becky Strauss, Registered Yoga Teacher, and pending MSW graduate at Loyola University Chicago, helped Jenna connect with her "inner warrior" through yoga, breathing, and meditation sessions throughout her treatment.
Please join Jenna and Becky in a mindful yoga practice that will calm, heal, and nurture your soul. New to yoga?  No worries…  this class is for every body, every level, everyone!
This will also be an opportunity to learn about Jenna's latest venture Twist Out Cancer, a non-profit organization that she founded shortly after she completed treatment.
When:         Friday April 20, 2012, 7:30-9:00 pm
Where:        The Chicago Yoga Center -3047 N. Lincoln Avenue, Unit 320, Chicago
RSVP:         Click here to register online.

Suggested donation:  $20/person but all donations are welcome! All proceeds wil go directly towards furthering the Twist Out Cancer mission.
To learn more about Twist Out Cancer click here.
To learn more about Jenna and Becky's mindful yoga practice together as she battled Cancer click here.
To learn more about Becky Strauss click here.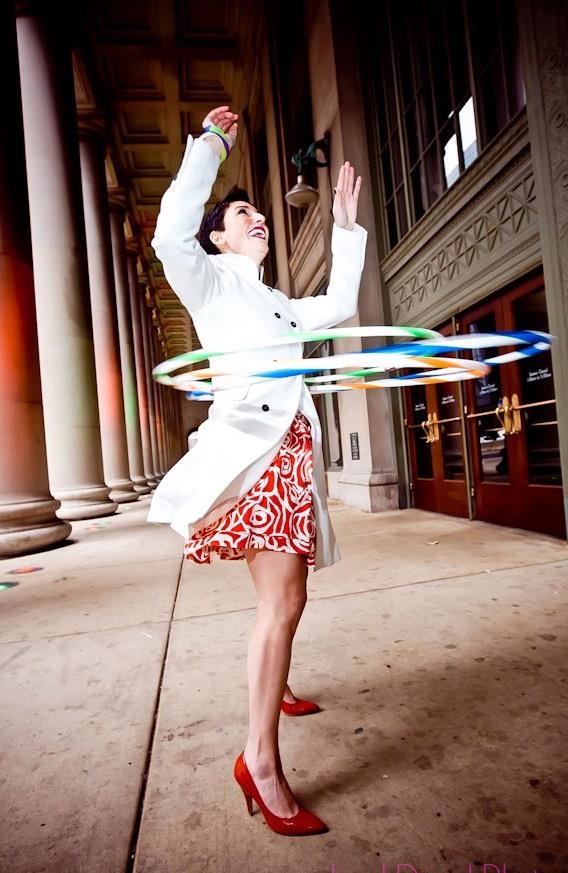 | | |
| --- | --- |
| | Questions? Email jenna@twistoutcancer.org Are you having trouble registering?If so please visit our site at by clicking here or scan below. |