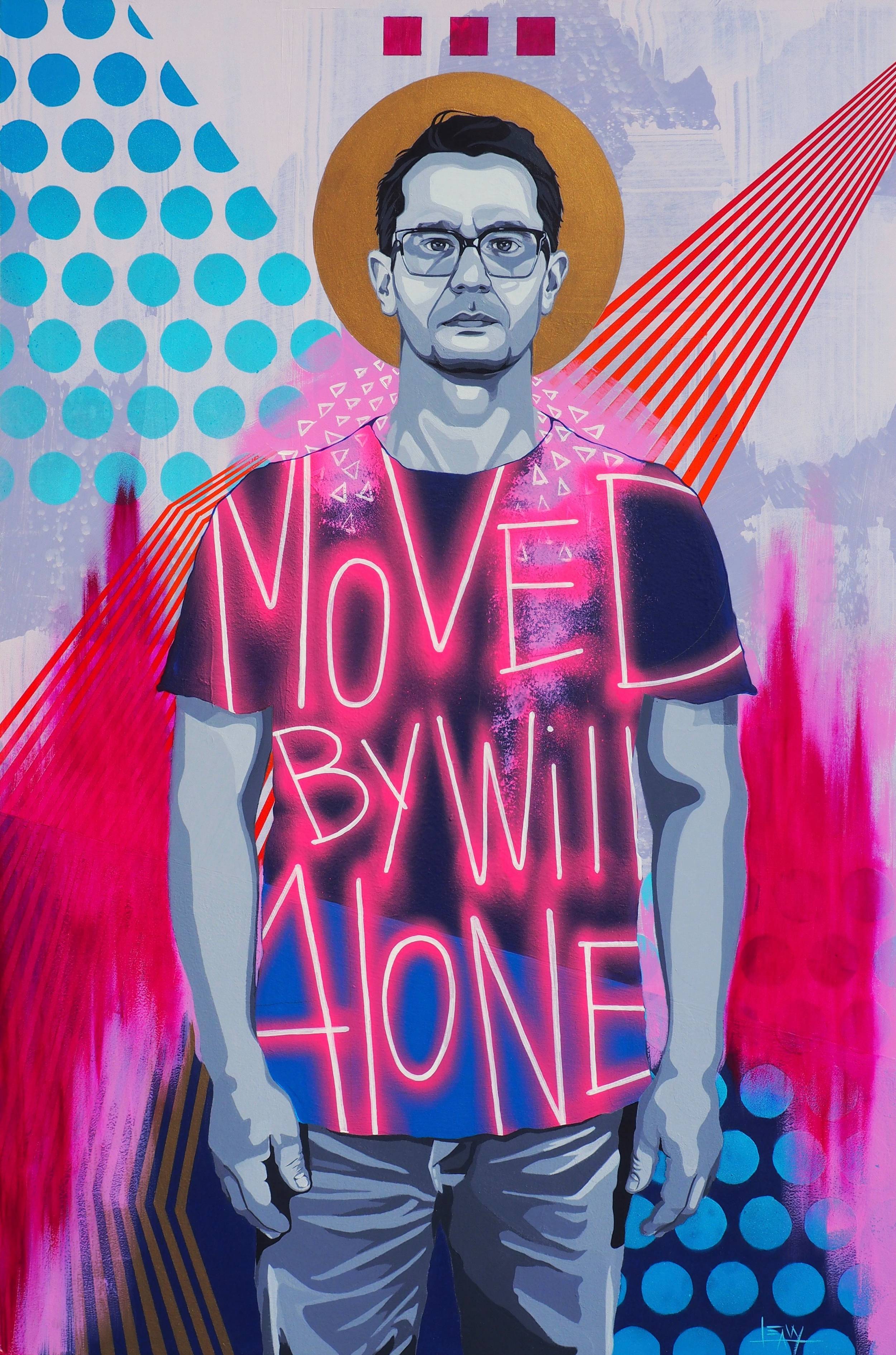 Michael Leavy
Philadelphia, PA
www.aminorvictory.bigcartel.com
"Intension"
Acrylic, Acrylic Latex House Paint, Liquid Gold Leaf, Spray Paint, Oil Stick
24″ x 36″
Artist Statement: For this piece, my inspiration is Philip, a great guy and a seriously tough dude. I named the painting "Intension", after a song written by his favorite band, Tool. The words "Moved By Will Alone" on Philip's shirt were taken directly from the lyrics of the song itself, and I think they sum up Philip's attitude and sense of purpose while fighting his illness perfectly. In addition to both of us going through cancer treatments, we are also both artists and musicians, so right from the get-go we had a ton in common. When I photographed Philip for reference images for the painting, there was naturally and instinctively a sense of defiance in the photos, which I thought was absolutely perfect and really got me excited about making this painting. It's been a real honor getting to know Philip, as he has inspired me greatly on my own journey in fighting cancer. I'm truly grateful and humbled to have been a part of this process.
Inspired by Phillip Sorrentino
Philadelphia
Survivor
Twist On Cancer: After my brush with cancer, I became intimately aware of my emotional and physical well- being.  Through treatment and healing, I found growth and a new approach to our day to day experiences. I truly value time spent with friends and loved ones and now know the importance of being present within those interactions.