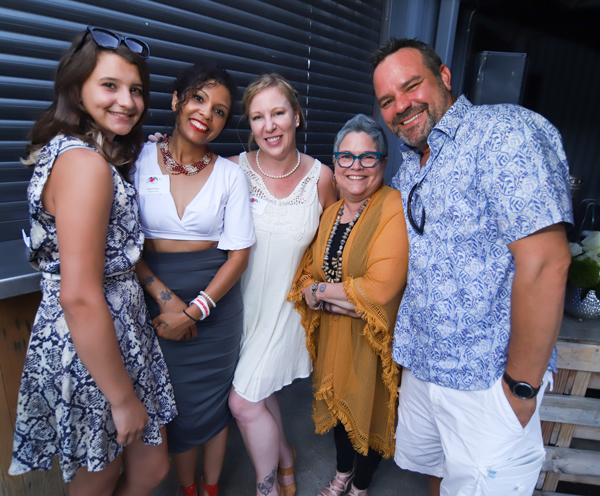 Wayne State University Brushes with Cancer Participant Site
May 18, 2023 - June 15, 2023: Art Exhibition
Wayne State University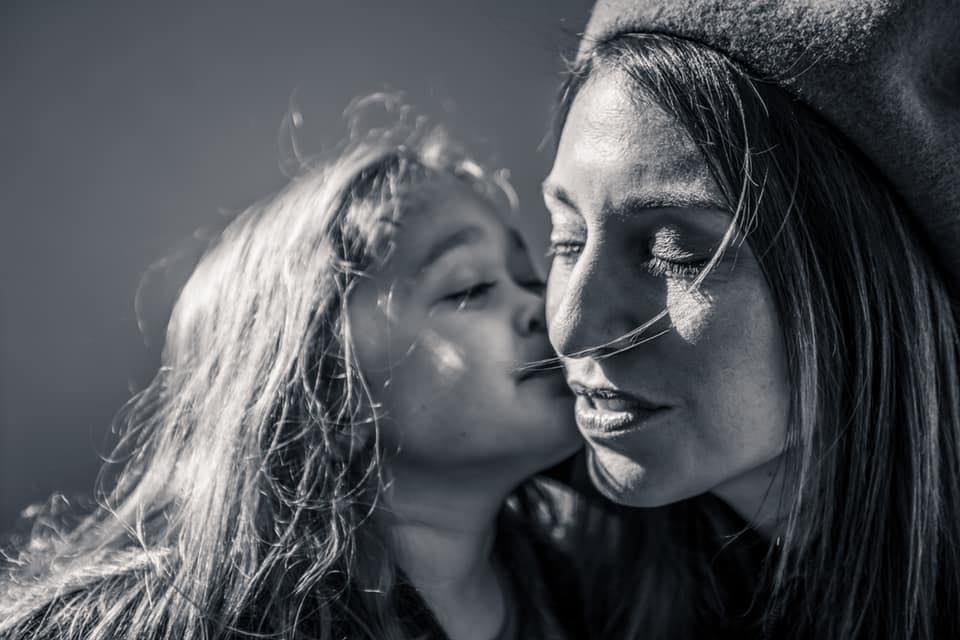 Welcome to the Twist Out Cancer Family!
On behalf of the Twist Out Cancer Staff, Board, and Brushes with Cancer Host Committee it is my pleasure to welcome you to the Twist Out Cancer family! We are so grateful that you have taken this step toward sharing, connecting and healing.  Over the next 6 months you will be digging deep into your cancer journey and connecting with your esteemed artist. We recognize that opening up and creating artwork inspired by someone else's story is no easy task! Your mentors are here to support you throughout this program. We hope you will take advantage of the peer to peer support programming, Twistshops and additional in person and virtual opportunities Twist has to offer. Below you will find updated information about the program, deadlines and upcoming events. If you have any questions about the process please do not hesitate to be in touch.
With love and gratitude,
Jenna Benn Shersher, MSW
Founder and CEO of Twist Out Cancer
The Program
Brushes with Cancer is a program of Twist Out Cancer that strategically matches artists with individuals touched by cancer (inspirations). Over a period of 6 months, the artist and inspirations work together to build a relationship built on mutual understanding and trust. The artist creates a unique work of art that is reflective of the inspiration's journey with cancer. The program culminates in a virtual event that celebrates survivorship, and hope, where the art is auctioned off with all proceeds benefiting the mission and work of Twist Out Cancer.
Important Dates and Deadlines
Program Begins: January 30, 2023
Orientation Call:

February 9, 2023 at 6:30PM CT/7:30PM EST

Digital Assets Due: April 17, 2023. Submit your statement and photos below:
FAQ Call: April 18, 2023
Artwork Due: 

May 9-11, 2023 

To the care of Thomas Pyrzewski or Laura Makar at 150 Art Building, 5400 Reuther Mall Detroit MI, 48202 during the hours of 12-5 pm. Art should be wrapped/protected and ready to hang (if a wall-hanging piece). It should be labeled with the name of the artist and the name of the piece. 

Exhibition and Participant Reception: May 18, 6-8pm

Wayne State University Art Department Gallery in the Community Arts Building
Address: 5400 Reuther Mall, Detroit, MI
RSVP here

Exhibition Installation: May 18 – June 15th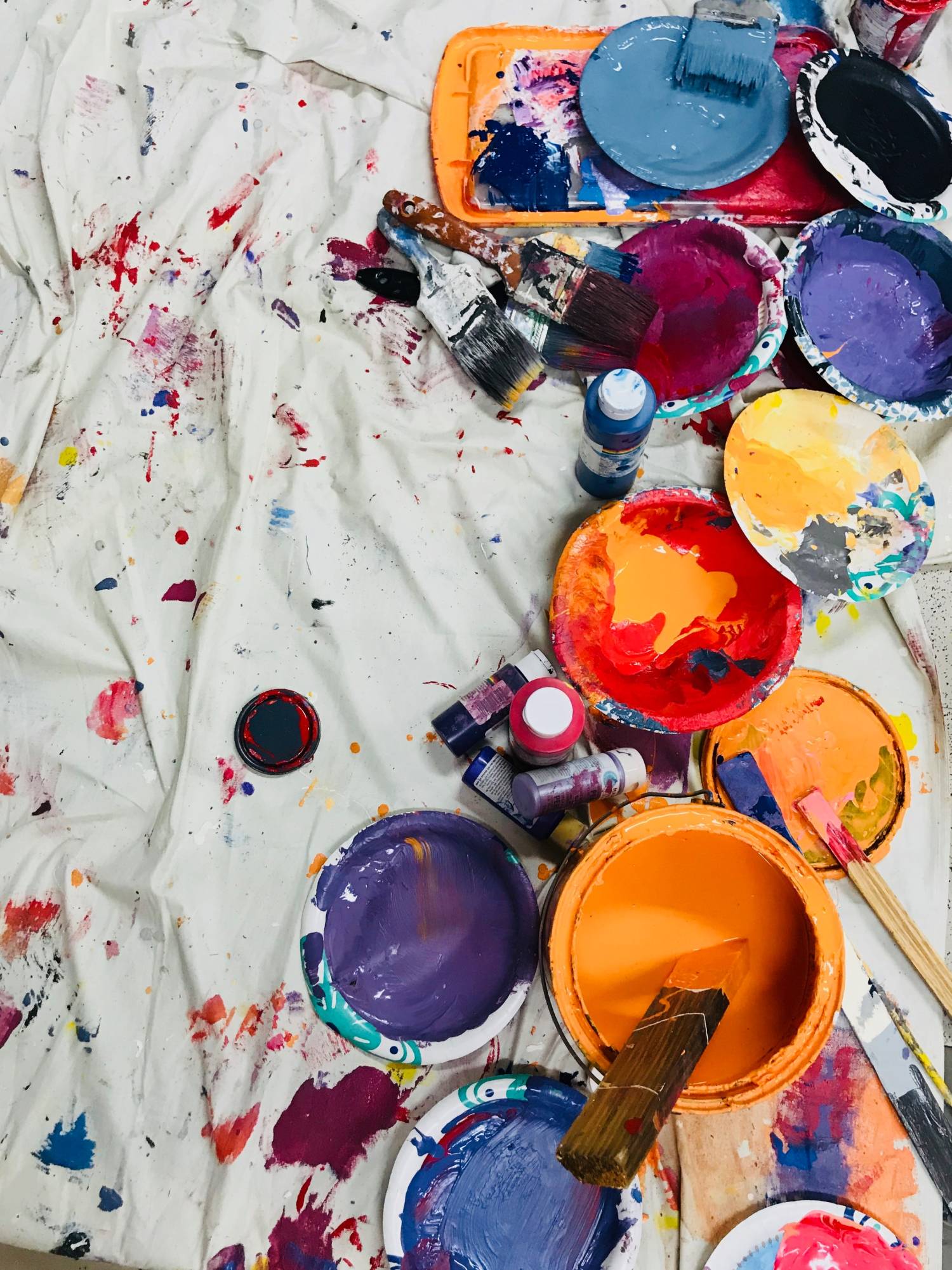 Additional Programming: Peer to Peer Sessions
Monday, March 6th, 6:30pm CST/7:30pm EST 
Wednesday, April 12th, 6:30pm CST/7:30pm EST 
Inspirations, register by clicking on the date below:
Artists, register below:
All participants are welcome to join one or both sessions to connect with others in the program and find support throughout the Brushes with Cancer process.
Program Expectations and Agreement
The Brushes with Cancer program is designed to cultivate a connection between the artist and inspiration (with support from the mentor, and the TOC community as a whole). The art is a tangible product of that connection and intended to illustrate a part of their specific cancer experience – either a moment or as a whole. Willingness to share is required of both the artist and the inspiration. The artist is charged with listening and extracting elements from the inspiration's experience to integrate into the art. The inspiration is not encouraged to direct or dictate the composition of the art work. It is an exchange of trust that can generate unexpected interactions and meaningful connections.
In order to participate in Brushes with Cancer, we require that all participants complete the program agreement.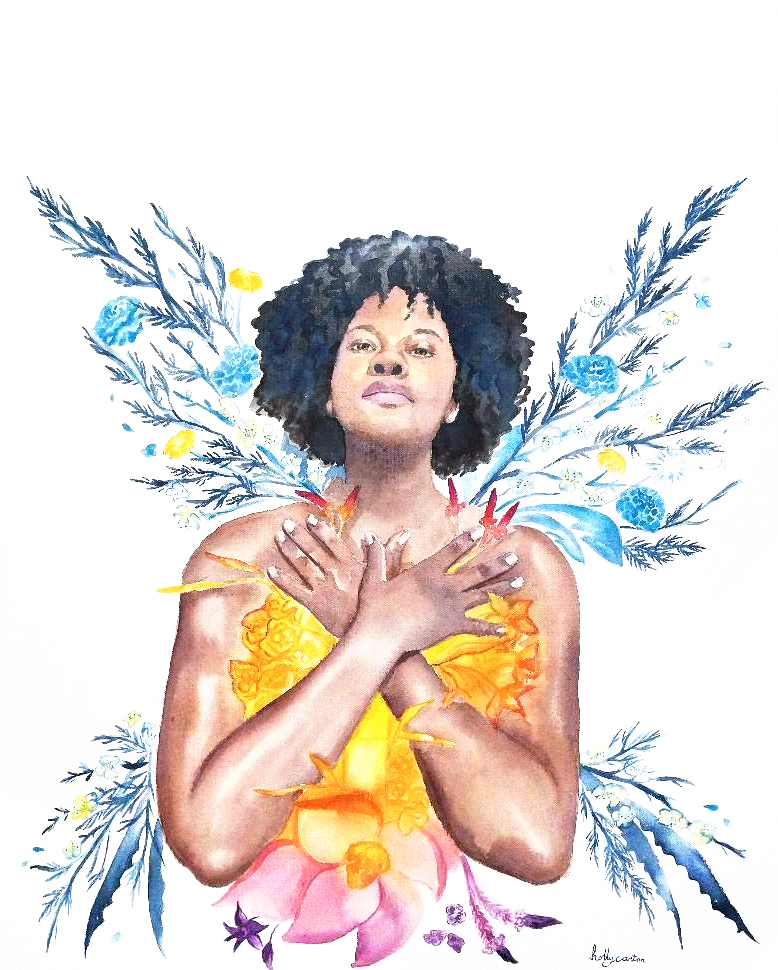 How to get started!
Email your match to say hello and exchange additional information. Not sure how to get the conversation going? Check out our guide!
Register for the peer-to-peer group for your role.
Plan an initial meeting (via video chat or in person) with your mentor. Mentors can join for the first 15 minutes or so and then allow the Artist and Inspiration to continue their chat afterwards.
Discuss when you will connect again. Aim for at least once every 3-4 weeks.
Check in with your mentor if you have questions or issues. Also check in with your mentor after each connection just to confirm things are moving forward.
Enjoy connecting with your match!
Brushes with Cancer Guide to Mental Health
The Brushes With Cancer experience is meant to provide healing, self-reflection, and an opportunity to build meaningful relationships no matter what stage of survivorship an inspiration may be in.  As they share their story, create new meaning, and relive memories that at times may be painful – it is normal to experience a range of emotions that can include negative emotions like sadness, grief, anxiety, or confusion.  Like all emotions, it is healthy to acknowledge and process through them and take steps to cope with them.  Doing so helps to build resilience.  Everyone copes differently: Some people go inward and find that journaling, creating art, taking a quiet walk in nature, listening to music, etc. are helpful.  While other people need to reach outside themselves to talk with a friend or family member, engage in a fun new activity, take an exercise class, join a support group (online or in-person), etc. to feel balanced again. 

Sometimes, however, negative emotions may persist or old unresolved issues may surface again that need the help of a professional to successfully work through.  If an inspiration finds themselves needing additional support, or an artist or mentor becomes concerned about their inspiration's mental health, please reach out our Clinical Director, Ana Gordon at [email protected]. She is a Clinical Licensed Oncology Social Worker with a decade of experience in mental health and oncology.  While the scope of Brushes with Cancer programming does not provide individualized clinical supports like psychotherapy, the Clinical Director can help to connect a participant with mental health resources in their community. 

Everyone should have access to the mental health care they need.  In the spirit of that, below is a collection of resources designed for cancer survivors at all stages of survivorship: 
Additional Resources
Twist Out Cancer is proud to partner with a number of organizations globally. From cancer support, head coverings, financial support and research, we have got you covered! To learn more check out the Cancer Resource section of our website.
Please note that we are developing an Artist Resource section to our site as well. Please check the home page for more information!
Honoring our Artists: The Jacqueline Carmody Creative Artist Award 
Jacqueline Carmody Creative Artist Award 
Jacqueline Carmody is a Brushes With Cancer Artist who has participated in the program since 2013. Over the years, Jacqueline has been paired with individuals located in Chicago, Montreal, Philadelphia, and Texas. The Inspirations have varied in their connection to cancer and have been survivors, daughters, patients, spouses, and peers. Within the Artist role, Jacqueline chooses to meet each of her inspirations with a welcoming and comforting attitude that allows sharing to become natural and cathartic. Jacqueline values the connections that are made with each pair and sees each human as an opportunity to connect through creativity. She understands the value of sharing as a form of healing and her artwork holds a safe space for the inspiration's delicate and unique stories. 
Jacqueline's artistic process focuses on explorative creativity, rather than the final product. This method allows her to approach the art with curiosity and dissolves any anxiety or ego driven worries about whether or not the art is "good enough". Through this creative process, deep connections to the story are formed. The story and individual are represented through colors, symbols, and images. This results in a beautiful and meaningful experience for both Jacqueline and the inspiration. 
Jacqueline encourages artists who participate in Brushes With Cancer to understand how this process deepens the relationships with art making and being a creator. Through Brushes With Cancer, the Artist is given an opportunity to connect to another human being and trust that their creative instincts will allow them to produce a timeless vessel for the story and the Inspiration.
Qualities of the Jacqueline Carmody Creative Artist Award Recipient:
Creative spirit –

This individual identifies as an artist and uses non-verbal expression as a form of communication, healing, and storytelling. This individual inspires others to be creative in their own way and is proud to share their artistic skill set. 

Trust & willingness – This individual approaches the Brushes With Cancer process in a unique and curious manner. This individual is flexible and willing to meet the inspiration where they are at in their journey. 
Connection – This artist values the importance of human connection and believes in the power of sharing as a tool for healing. This artist is connected to the Twist Out Cancer community and advocates the mission of Share, connect, and heal through their participation in the program.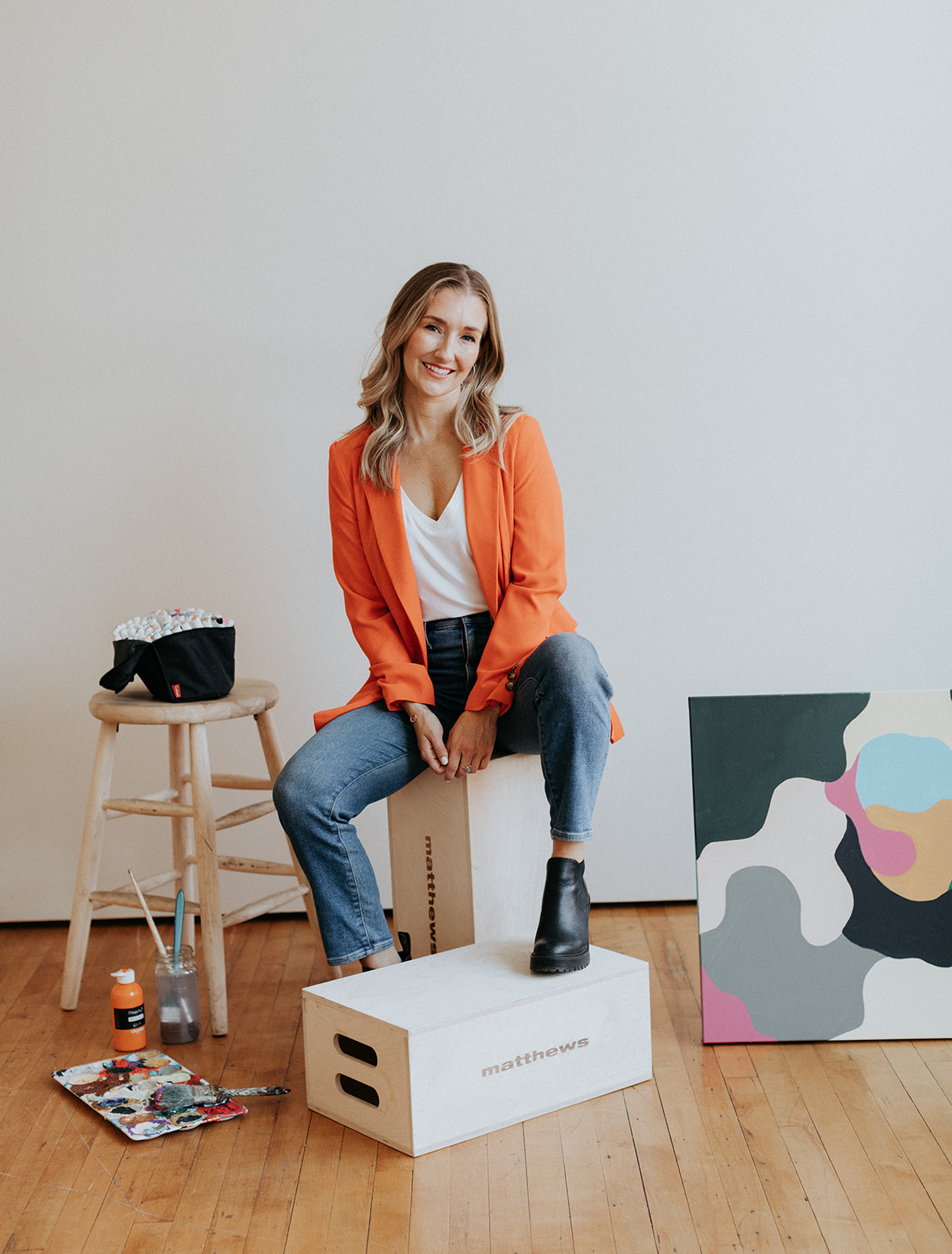 Honoring our Inspirations: The Shawn Strong Award 
Shawn Strong Award 
"For those that didn't know Shawn, he was my husband, an amazing father to our 4-year-old daughter, Avery, and a proud supporter of Twist Out Cancer.  He passed away in December 2016 due to brain cancer, but not without a long and courageous fight.  His motto was 'Every day is a good day,' and he had the most amazing outlook given his circumstances."
-Erin Green Johnson, Shawn Green's wife and Twist Out Cancer Board Member
Qualities of the Shawn Strong Award Recipient:
1. Optimistic – No matter what was happening, Shawn would always say "Every day is a good day".  Each day he got to be here with his family and friends was a day he was going to cherish.
2. Positive outlook – Even in the face of a very grim diagnosis and after many set backs, he had a strong desire to fight his hardest to beat his cancer, not only for himself but for his family.  His ability to be so positive also had an impact on others; it helped us stay positive as well.
3. Determined – He stayed focused on his fight and was willing to try anything we suggested to treat his disease.  Without complaining, he was willing to follow a strict diet, try alternative treatments, and work hard at rehab every day (even when we had to start doing more of it on our own at home).  He didn't give up!
Past Program Books and Online Galleries
The Brushes with Cancer Online Art Auction and Exhibition will be available for viewing 3 weeks in advance of the big event. Participants have the opportunity to purchase their artwork outright or bid on it in advance of the big event. All proceeds raised from the art auction go right back into funding the Brushes with Cancer program.