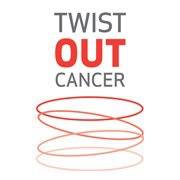 For Immediate Release
TWIST OUT CANCER LAUNCHES RESILIENCE CAMPAIGN TO
PROVIDE HOPE TO THOSE FACING ISOLATION AND LONELINESS
FROM COVID-19
People touched by cancer, having already been through periods of isolation, offer support to others
People touched by cancer, having already been through periods of isolation, offer support to others April 7, 2020, Chicago – Twist Out Cancer, an international non-profit charitable organization that provides psychosocial support to individuals touched by cancer through creative arts programming, announced today the launch of its Resilience Campaign, which will provide the public with doses of hope from community members who have experienced isolation and loneliness from their experiences with cancer. The Resilience Campaign features short videos and photos from those touched by cancer who share how their own diagnosis and recovery from cancer has affected how they are currently getting through the COVID-19 pandemic. The videos offer various tips about how others can survive and get through long periods of isolation and quarantine.
"We have hundreds of cancer survivors in our community who have sage advice for how to find meaning in suffering," said Jenna Benn Shersher, Founder and Executive Director of Twist Out Cancer. "The difference between cancer and COVID-19 is that we are all in this together. With anxiety and loneliness at an all-time high, we believe the world needs to hear stories of inspiration, hope and resilience."
Anyone that has been touched by cancer can also submit their own personal videos or photos, which showcases their journey and what resilience means to them. The submissions should include a personal statement, reflection, and feelings about how they have overcome their own personal crises, while offering a message of resilience, strength, and hope to others in similar situations. Select videos have been produced and scored by Kobi Swissa of Swissa Creative. Videos and photos can be uploaded at https://twistoutcancer.org/resilience.
Ethan Zohn who survived cancer twice, won "Survivor: Africa," and is a contestant on the current season of "Survivor: Winners at War," has already posted a video on the Twist Out Cancer website. In his video, Ethan said that he, "is feeling anxious, confused, scared, and uncertain about this time and what the future holds. It feels really similar to when I was diagnosed with a rare form of blood cancer. The one thing that gives me hope is that in the middle of this crisis, we can all help other people out there."
To help cope with increased isolation and quarantine and to prevent exposure from the COVID-19, Twist Out Cancer is also hosting weekly virtual Twistshops, which are Art Therapy Sessions so everyone can participate from their home. They are free, open to the public, and will take place every Tuesday from 1 p.m. to 2 p.m. Central. The Twistshops are led by Jacqueline Carmody, who is a registered art therapist and a Twist Out Cancer Board Member. Anyone that wants to participate can sign up at: https://bit.ly/33uATM6
Twist Out Cancer's signature program is Brushes with Cancer, which is a six-month program that matches those touched by cancer with artists to create a unique piece of artwork that reflects on their journey with cancer. This unique celebration of survivorship and hope pairs previvors, survivors, and caregivers with talented artists working in a variety of mediums. Those touched by cancer share their 'twist on cancer' – stories, feelings and experiences – with the artist, which serves as the inspiration for the art. The program culminates with a celebratory annual event and fundraiser in which the artwork is revealed for the first time. Brushes With Cancer programs will be held in 2020 in Chicago, Austin, and Twist Out Cancer Launches Resilience Campaign Page 2 Detroit. Chicago applications are due on Wednesday, April 8 for Chicago and on Wednesday, April 15 for Austin. More information and applications are available at www.twistoutcancer.org/brushes. About Twist Out Cancer Established in 2011 as a non-profit organization, Twist Out Cancer offers the platform, tools and community – both online and offline – for anyone touched by cancer to feel connected to a community, and for many to take action. Twist Out Cancer was founded on the principle that when you share, the world opens up. Since its inception, the organization has touched over 22,000 people around the world through its programs and events. A labor of love, Twist Out Cancer is a volunteer-led organization boasting a network of over 200 active volunteers serving as ambassadors in Chicago, Detroit, Philadelphia, Ann Arbor, Austin, Tel Aviv, Toronto, and Montreal. More information is available at www.twistoutcancer.org.
# # #
For media inquiries, please contact Joshua Taustein at [email protected].