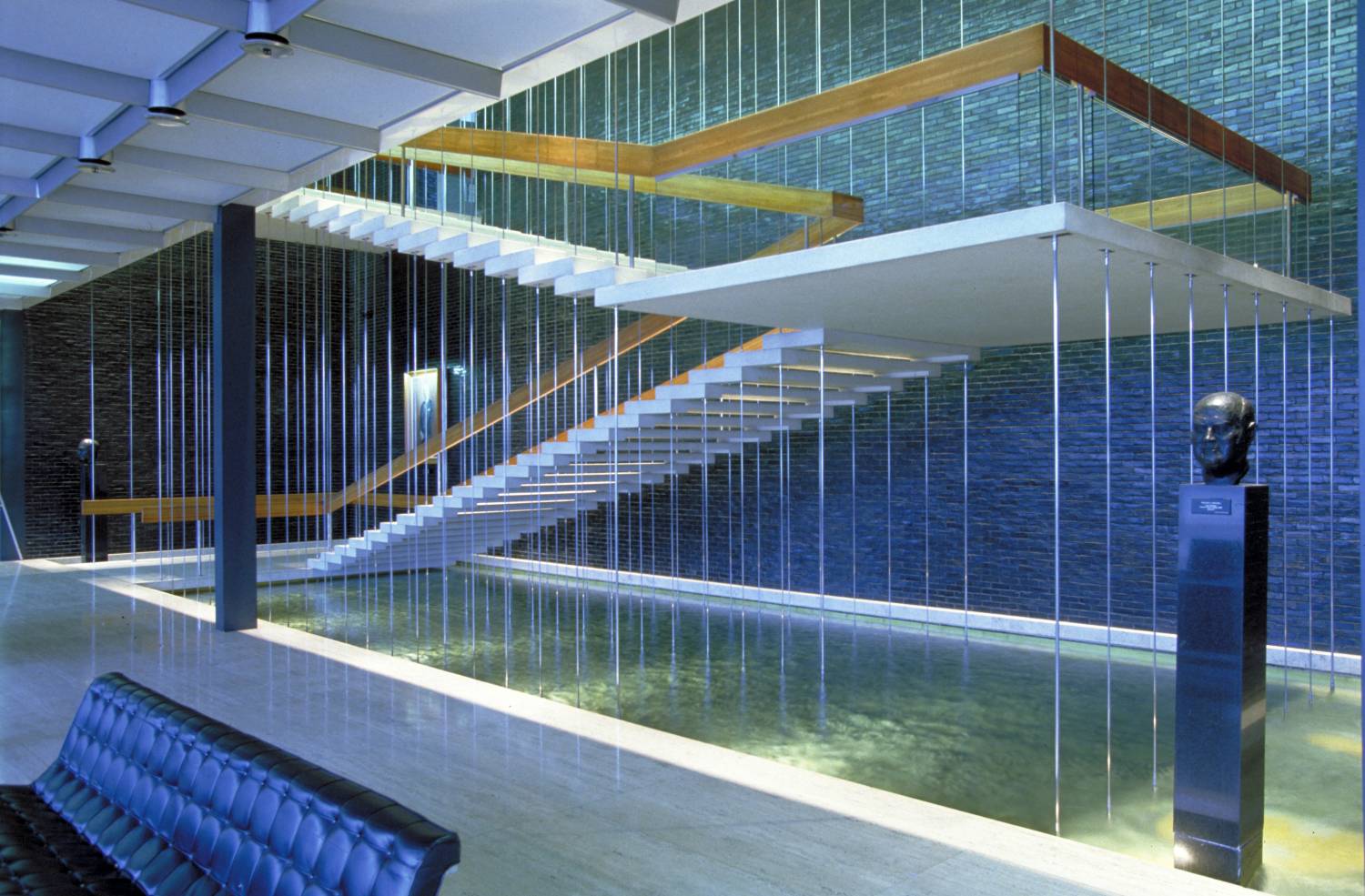 Brushes With Cancer Detroit in Partnership with General Motors Design Center
The Program
Twist Out Cancer is excited to announce an official partnership with the GM Design Center Gallery. Over the next 5 months, GM Design & GM Tech Center employees will participate in an exclusive Brushes with Cancer program. GM Artists will be strategically matched with "Inspirations" – people who has been touched by cancer, which includes survivors, previvors, caregivers and supporters. The pairs will work together as the artists create a unique piece of artwork that is reflective of the Inspiration's journey with cancer. The program will culminate in a month-long exhibition at the GM Design Center Gallery in Warren this September. The artwork created will be available for purchase through an online auction.
The program includes 23 artists and 25 inspirations form  GM Design and from the GM Technical Center family.
This transformative program is chaired Jeffrey Froggett, [email protected]  and Kara Thomas, [email protected]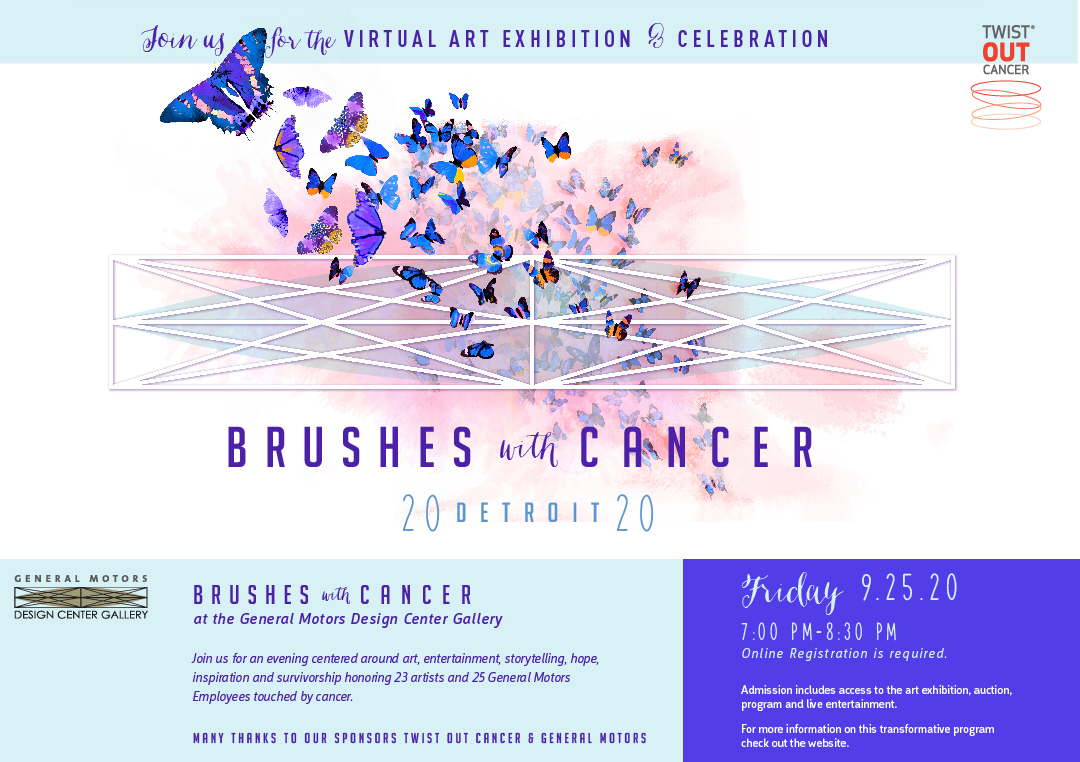 Attend the Live Virtual Event on September 25, 2020 at 7:00 pm!
If you are interested in joining the live virtual art exhibition and celebration we encourage you to reserve your spot in advance. This is an evening you will not want to miss. Inspirational speakers  and beautiful testimonials are certain to leave your hearts full!
Check out our latest feature in the Detroit Hour!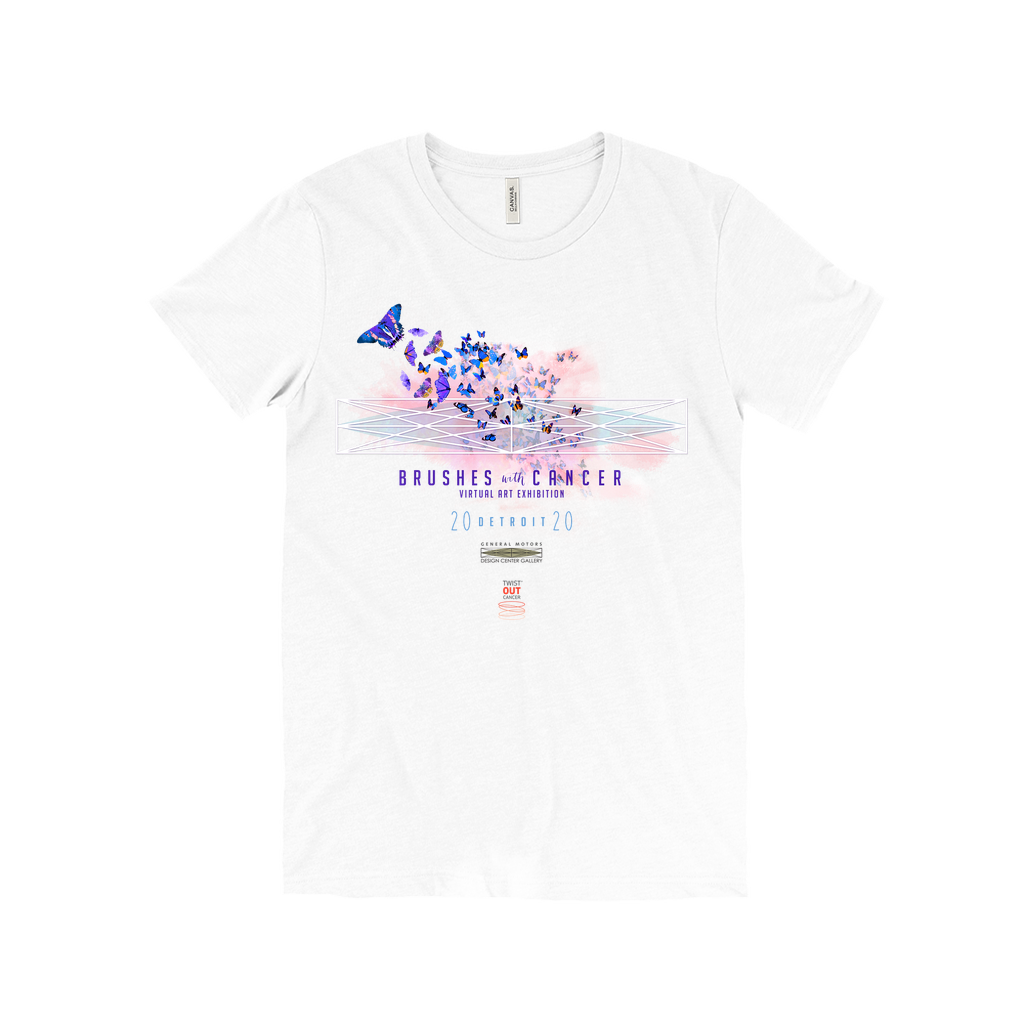 The Participants
Inspirations
Carol Garrett
Jacob Lozier
Danielle Williams
Daniel A. Carbary
Ruth Bricknell
Steven Davanzo
Linda Ludek Brouns
Lynn Krawczyk
Ben Kelly
Laura Madison
Beth Pierce
Alexandria Miller
Michelle Lachajewski
Paul Van Rooyen
Jeffrey Froggett
Dawn Minch
Sandy Lipscomb
David Pelkowski
Marty Nahtygal
Sarah Tonkin
Andrea Weston
Marge Solak
David Brigolin
Suzanne Morse
Susan Alessi
Artists
Kirk Roda
Karen Bates
Kara Thomas
Kyle Irving
Tony Warren
Jeffrey Froggett
John Demers
Cari Smith Gammicchia
Rad Murdza
Marty Blackwell
Kara Thomas
Andrea Micou
John Rusanchin
Karen Fischer
Taurus Burns
Tracey Bouchey
Amber Hendricks
Matt Burke
Matt Burke
Jenna Grabowski
Alyn Gray
Jennifer Green
Dick Cruger
Travis Campbell
Ashley McAllister