Beth Pierce and Kara Thomas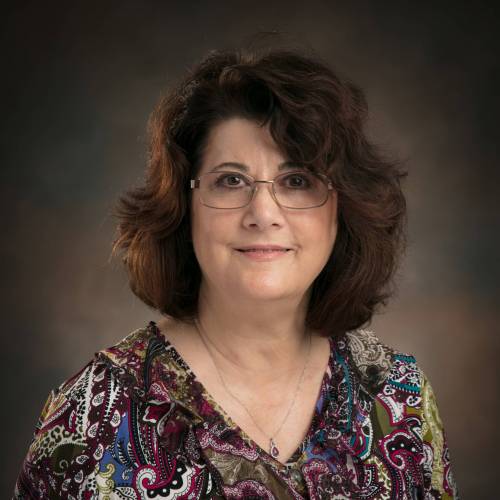 Beth Pierce
Milford, Michigan
Caregiver
Twist On Cancer: Cancer can take those you love quickly, but you have to be able to see the light. You need to be there for others that were also affected. Sharing and keeping busy helps to get you through, and it is possible for something beautiful to come out of the pain.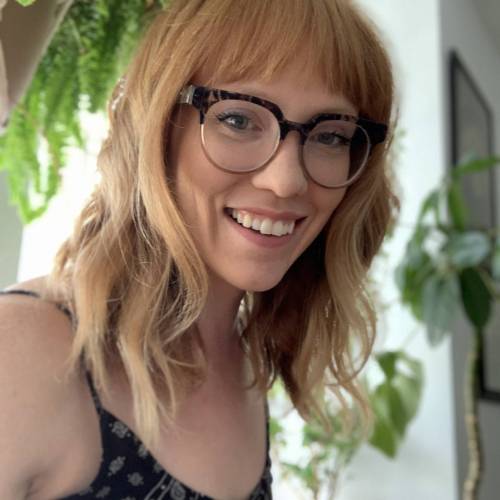 Kara Thomas
"Ashley Gives Life"
26 in x 26 in w/ frame,
acrylic on walnut veneer and walnut hardwood frame
$700
"Ashley Gives Life" is a memoir for Ashley Wolfe, daughter in law of Beth Pierce. Ashley was a strong and beautiful woman who found out she had stage four lung cancer while she was pregnant. What Ashley displayed during her pregnancy was something only a mother could understand, valuing the life of her unborn child over her own. Even though Ashley is no longer on this earth, Beth keeps her spirit alive through fond memories, and in the two grandchildren Ashley brought into Beth's life.

This painting on wood is a visual representation of Ashley's spirit in relation to the earth as the mother of all life. Seen in the imagery is a dogwood tree that symbolizes purity, rebirth, and ancestry. As the tree evolves with the changing of seasons, the woman who resides within the tree also transforms throughout a pregnancy. In the Spring the woman has a flower on her belly to signify she is pregnant and not yet showing. Throughout the Summer and Fall seasons her belly grows with her unborn child. Lastly, as seen in the Winter, the tree mother holding her baby is surrounded by light energy illuminated by the moon, signifying the bonding between mother and child and the triumph Ashley had in giving birth.
Through this piece Ashley's love and strength can be remembered from a place of beauty in relation to the full circle of life. Working with Beth and learning about her daughter in law Ashley was an honor, and it was my aim to commemorate who Ashely was through Beth's eyes. I now feel connected to someone who I never had the chance to meet, and am thankful to Beth for bravely opening up about this experience.

My studio space is special to me because I have been working on it for the past three years, and I have everything there that I need to create my artwork.