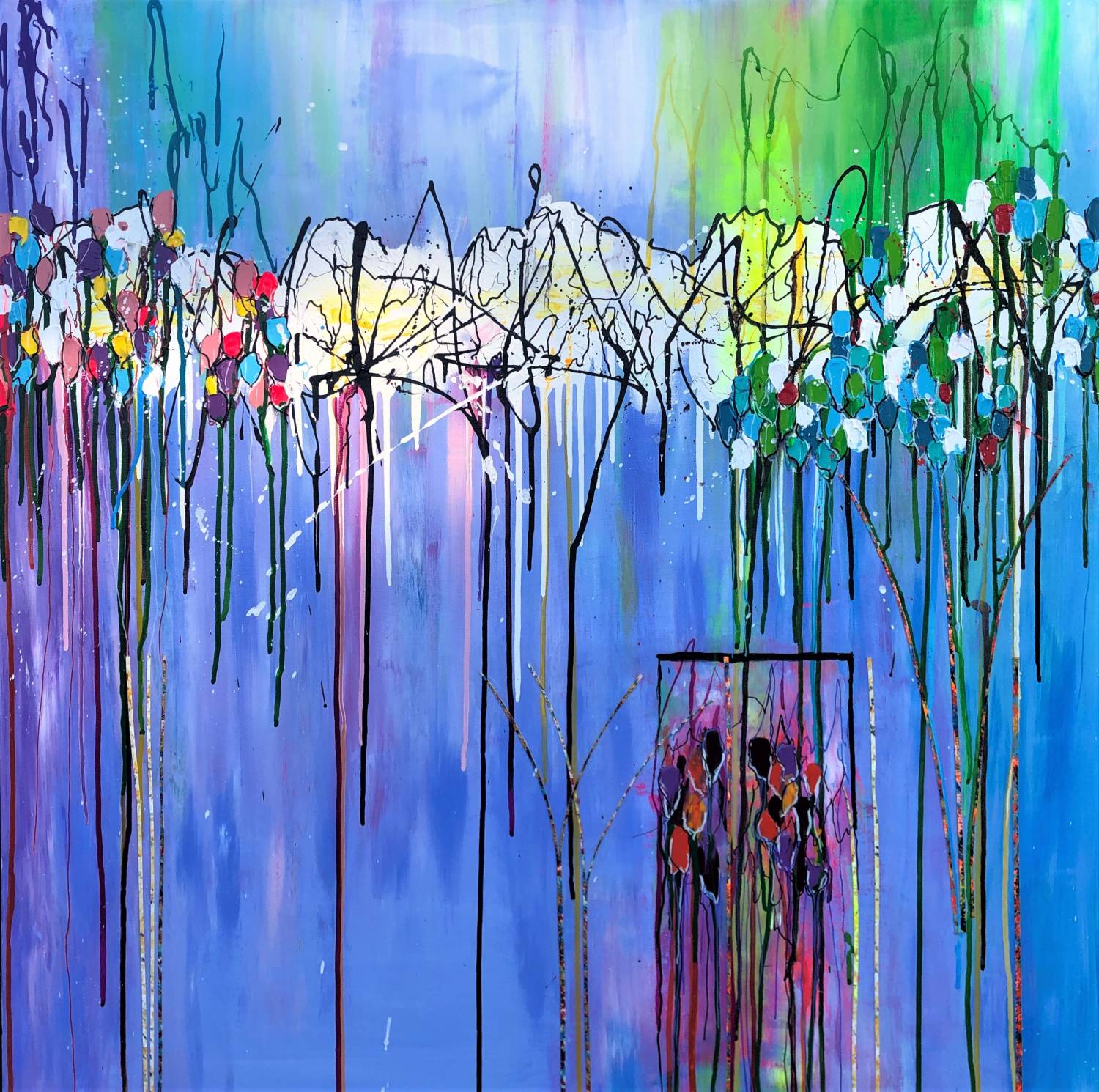 Welcome
"Twistshops" are art therapy-focused workshops that promote healing, relaxation and emotional recovery through art therapy based interventions that are designed to reduce symptoms of depression, anxiety and stress related to cancer.
+ Read More
Virtual Twistshop: Creative Arts for Self Care
Thursday, December 2, 2021
6:30-8:00 CST
Jacqueline Carmody, LCPC, ATR-BC
Twist Out Cancer
Creating art can help reduce stress and anxiety while also allows one to
explore feelings and express emotions in a healthy way.
In this program, Twist Out Cancer's Jacqueline Carmody, LCPC, ATR-BC
will introduce the concept of art therapy and using creative arts as a
form of healing within the cancer community. We will end the program
with an experiential portion, where participants are invited to create
art from their own home!
This program is sponsored by Twist Out Cancer and Wellness House.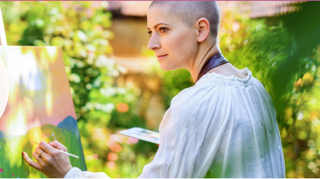 Virtual Twistshop: Self Soothing Through The Senses Featuring Noah Plotkin and Mignon Dupepe
Thursday, December 9, 2021
6:30-7:30 CST
Self-soothing through the senses
Self-soothing is doing things to calm and relax yourself through your five senses. Join Brushes with Cancer participants/friends, collaborators, and creators, Noah Plotkin and Mignon Dupepe for an evening of soothing practices, creative exploration, and connection. Using rhythm making and art processes, we will explore a deeper understanding of managing stress and supporting wellness by intentionally engaging in soothing enjoyable sensory experiences. No music or artistic skills required to participate-just an interest in using art materials and music for expression, growth, and relaxation.
Materials to be considered for this workshop include:
Watercolor or thick art paper-3 pieces-
Watercolor paints
Water/ watercolor brush/paper towels
Colorful markers-
Permanent black marker-thin if possible
Colorful pens
Scissors
Glue stick
Noah will be providing soothing melodies on an instrument called a HandPan along with various percussion items.
Noah Plotkin's Life Rhythms was founded in 2013 to facilitate health and wellness in diverse populations through the power of rhythmic music. Programs are designed to express the creative spirit, vent stress and re-establish a healthy and beneficial life rhythm.
Throughout his life Noah has recognized the power of music to unite people of all ages and backgrounds to build strong and sustainable communities. He believes that music is a universal language that reaches across all cultural and demographic boundaries. It is in this spirit that Noah hopes to bring awareness of rhythmic music as a complementary tool to enable people of all ages to create and maintain good health.
Mignon is a Twistshop facilitator, Licensed Clinical Professional Counselor, Registered Art Therapist, and art explorer. Mignon is passionate about using the creative process to connect, to promote insight and understanding, and to imagine possibilities.

CLICK HERE TO MAKE SUGGESTED $5-$10 DONATION. All donations go towards future Twistshop programming.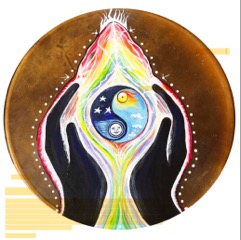 Virtual Twistshop: Twist Out Cancer + The Breast Cancer Art Project
Join Twist Out Cancer and The Breast Cancer Art Project for a collaborative Twistshop program on Sunday 01/09/22 12:00 CST/ 1:00 EST/ 5:00PM GMT
"Introduction Into Using Therapeutic Art Making within the Cancer Experience"
Jacqueline Carmody LCPC, ATR-BC will lead the group in exploring how you can utilize therapeutic art making individually, in a group setting, and with a professional. Resources on how to create your own "Creative Arts Tool Kit" will be provided, as well as an immersive therapeutic art making activity.
The Breast Cancer Art Project is an online platform for anyone affected by breast cancer to express themselves through the power of art and creativity. It aims to support emotional healing from breast cancer, reduce feelings of isolation, and improve understanding, and hopefully care and provision, around the psychological impacts of the disease. At its core is inclusivity – all art forms are welcome, from anywhere in the world, any stage of diagnosis or recovery (as well as those affected indirectly such as family and friends), women and men, and crucially any level of skill, from amateurs through to professional artists. All the art sits side by side, it is not judged, and it costs nothing to submit. You can see the artwork that's been submitted and follow us at www.breastcancerartproject.com, and on Twitter (@artbreastcancer), Facebook (/artbreastcancer) and Instagram @breastcancerartproject
Any questions, please contact
Jackie Carmody : [email protected]
Adriana Ford :[email protected]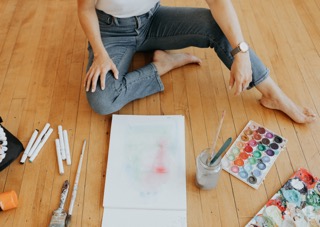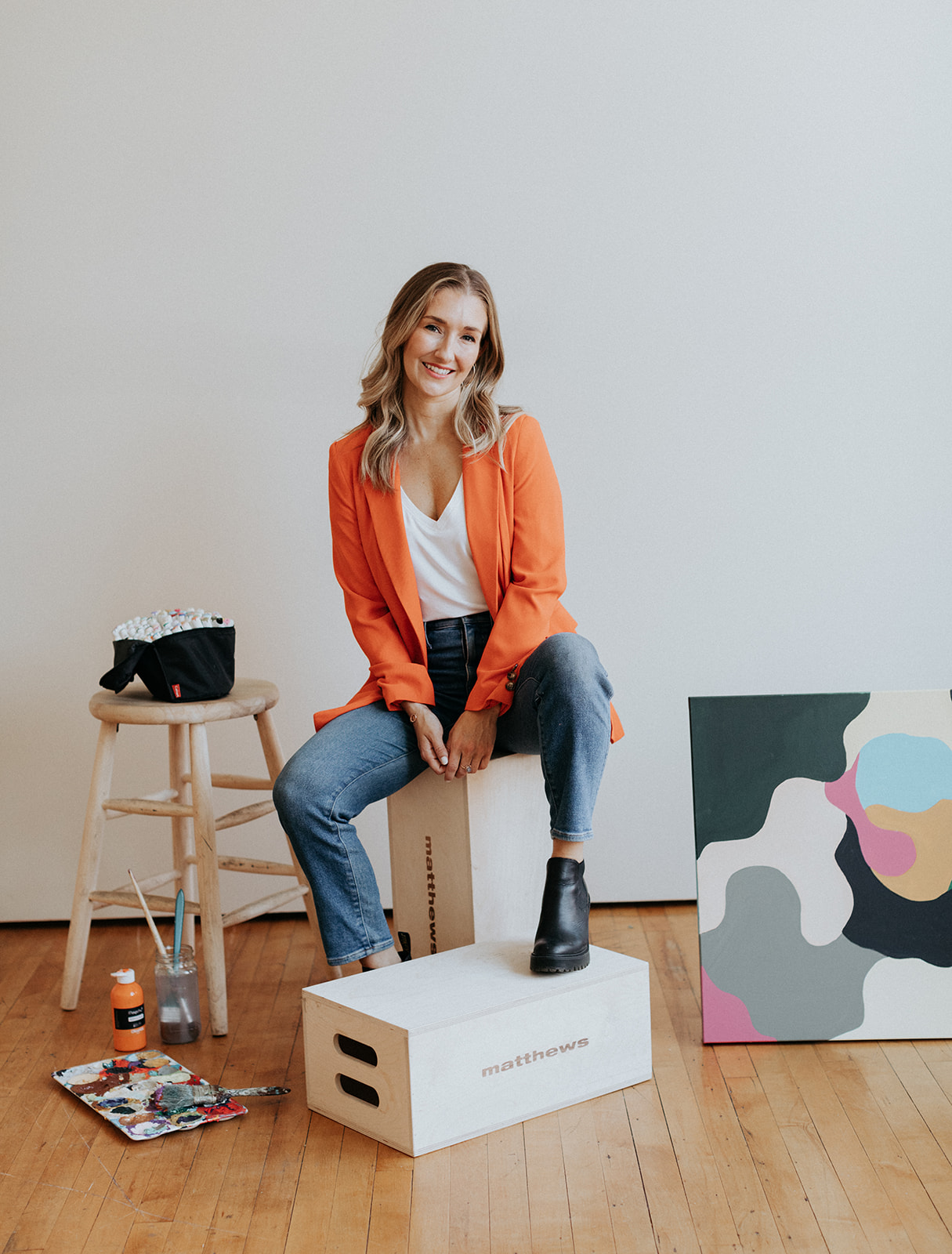 Jacqueline Carmody
Jacqueline Carmody is a Twist Out Cancer Board Member, Brushes with Cancer Artist, Licensed Clinical Professional Counselor and Registered Board Certified Art Therapist. Jaqueline will be running our signature Twistshop programs with a team of talented clinicians and is excited to bring this unique program to the community!
"My goal as an art therapist is to provide a safe space for everyone and offer them guidance in exploring different emotions that develop throughout their experience. What typically transpires is an evening filled with art making, bonding, and camaraderie."
Interested?
If you are interested in learning more, please fill out the form in our brochure.
Also see the brochure here.
+ Read More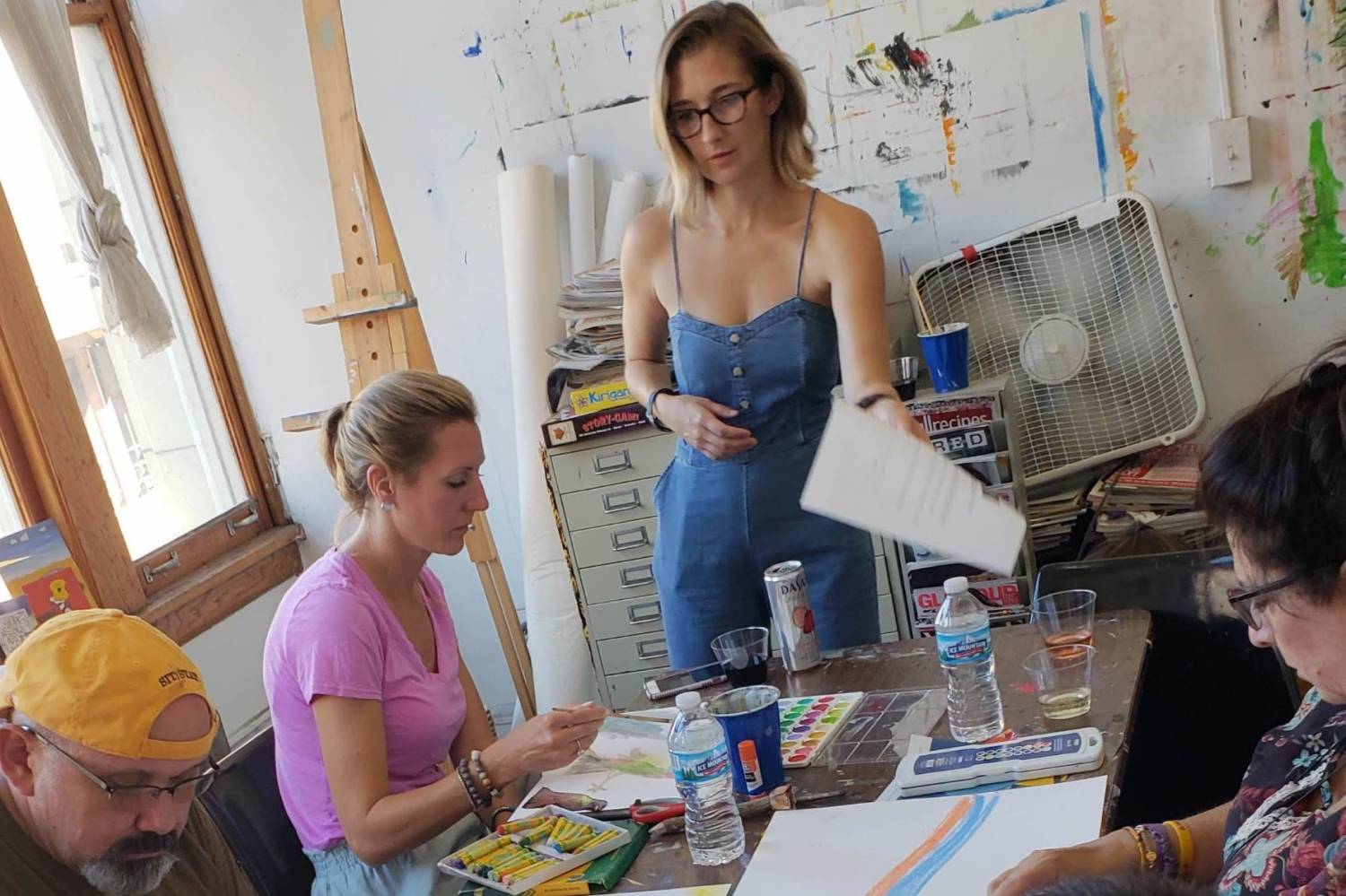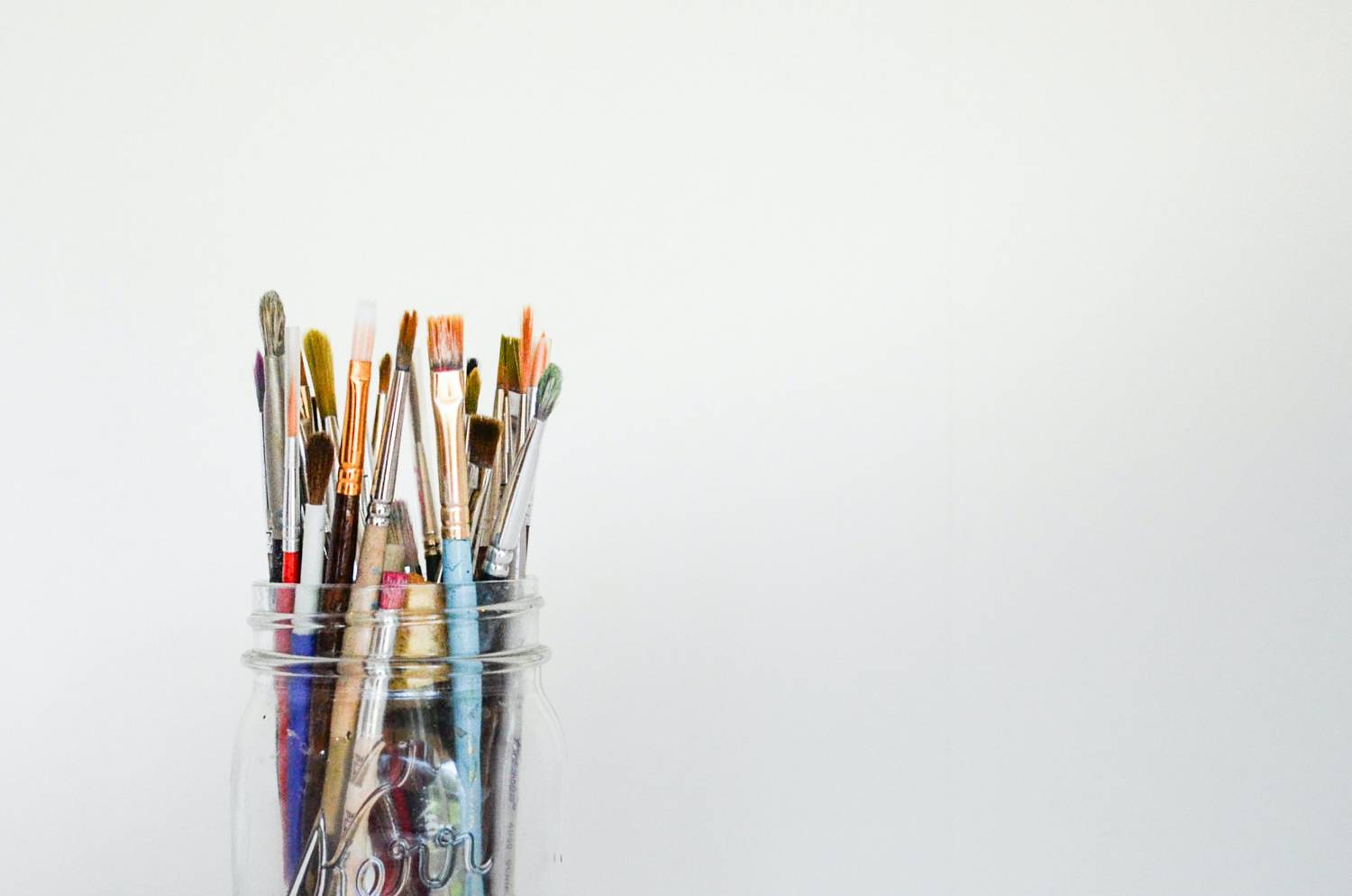 Become a Twistshop Facilitator
Are you a creative arts clinician looking to become a Twistshop Facilitator?We are currently seeking clinicians that work in the creative arts to serve as facilitators for our Twistshop programs.
If you are interested in learning more we hope you will consider applying!