International Resources for Cancer Patients & Caregivers
Resources for Connecting in the Time of COVID-19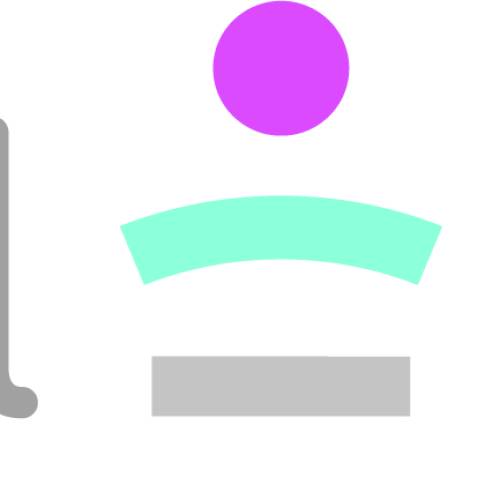 COVID-19 Resources – *Provided by In this together Philly Wilmington
Support
Jasper is a digital app for your cancer care. Organize your schedule, track your medications and symptoms, and access cancer care coaching support—all in one place. Jasper is available both via web and mobile app.
METAvivor is dedicated to the specific fight of women and men living with stage 4 metastatic breast cancer through research, support, and awareness.
Cancer Support Community provides unique community support for those experiencing cancer.
Cancer Care provides counseling, continuing education workshops, resource navigation, support groups, and community programs for anyone experiencing cancer.
Livestrong believes that cancer patients can only achieve the best solutions through asking the right questions to understand the needs and take a human-centered approach to care.
Patient Advocate Foundation provides services to eliminate obstacles in accessing quality healthcare.
Patient Empowerment Network equips patients with the knowledge and tools to boost their confidence, put them in control of their healthcare journey, and assist them in receiving the best, most personalized care available to ensure they have the best possible outcome.

Gilda's Club

provides a warm and welcoming meeting place where men, women and children diagnosed with cancer, and family and friends, join with others to build social, emotional and informational support as an essential supplement to medical care.

buddhi is a digital wellness companion for adults living with and recovering from cancer. We curate content, discussions and events for our community, and soon will release features that allow their friends and family to invest in their healing through a socially responsible e-commerce marketplace.

Northwestern University Supportive Oncology

provides emotional and practical support for patients and their families during all stages of treatment and recovery. Our team is dedicated to achieving the best possible outcome, listening and responding to patient concerns, promoting well-being and treating each individual with respect and compassion.

Sharsheret

i

s a Jewish breast cancer organization that helps women and their families face breast cancer with national peer support, educational webinars. Individuals grants and more.

Willow House

provides supportive services for children, teens, families, schools and communities who are coping with grief and the death of a loved one.

New York Life offers grief resources with articles, expert tips, personal stories and local resources for families, educators and community members.
The Licorice Project  is a welcoming community for breast cancer patients and survivors. We are dedicated to empowering and embracing women during every stage of their breast cancer journey.
Guest House builds community and healing by providing comfortable, affordable accommodation for patients and their families throughout their treatment.
Purple Pansies offers support to individuals and families affected by pancreatic cancer while funding research and clinical trials to conquer it.
Lung Cancer Research Foundation is on a mission to improve lung cancer outcomes by funding research for the prevention, diagnosis, treatment and cure of lung cancer.
For Young Adults & More
Imerman Angels

is a non profit providing 1 to 1 cancer support for Cancer fighters, survivors and caregivers.

Cactus Cancer Society (formerly Lacuna Loft) is the first and only virtual community built by and for young adults facing cancer that provides age-appropriate support programs and resources focused on coping through creative expression and connection — all in the pursuit of making survivorship support available and accessible to those who need it, no matter who they are or where they are.

Stand Up to Cancer

raises funds to accelerate research that can get new therapies to patients quickly, enabling scientists to work together on "Dream Teams."

The Ulman Cancer Fund for Young Adults

is a leading voice in the young adult

cancer

movement, that works at a grassroots level to support, educate, connect and empower young adults with cancer

Young Survival Coalition

is a non-profit organization oriented to support and educate young women with breast cancer.

Compass to Care provides a free Non Emergency Medical Transportation (NEMT) solution to access life-saving cancer treatment and clinical trials for children fighting cancer and facing poverty or cancer-related financial toxicity (CRFT).

True North Treks

is a non profit

organization whose mission is to

empower young adults and caregivers affected by cancer to reclaim the lives that cancer took through "

finding direction through connection

.

Pickles

supports kids during and beyond their parents cancer. Based in Chicago run virtual groups for children. Excellent organization and resource/personal friends.

Dragonfly Foundation strives to offer families a holistic, uncompromising, fighting chance at well-being.
Fertility
The Oncofertility Consortium

addresses the complex health care and quality-of-life issues that concern young

cancer

patients whose

fertility

may be threatened by their disease or its treatment.

MyOncofertility.org

is an organization dedicated to providing reproductive information, support, and hope to cancer patients and survivors at risk for infertility.

Fertile Hope

is a national

LIVESTRONG

initiative dedicated to providing reproductive information, support and hope to cancer patients and survivors whose medical treatments present the risk of infertility
Gifts
Cancer Care Parcel: All your cancer needs in one place. Items curated by experts and sold by Amazon.
Cancer Hats and Scarves
Wigs and Makeup
Help With Household Chores
Cleaning for a Reason

is a professional maid service that cleans the homes of cancer patients for free

Cleaning for Cancer

is a national non-profit organization dedicated to providing free residential cleaning services to cancer patients undergoing treatment
Holistic Health
The Annie Appleseed Project provides information, education, advocacy, and awareness for people with cancer and their family and friends who are interested in complementary or alternative medicine (CAM) and natural therapies from a patient's perspective.
Hippocrates Wellness operates on the belief that given the proper tools and environment, our bodies are self-healing and self-rejuvenating.
Food
Food and Friends

provides meals, groceries and nutrition counseling to people living with life-challenging illnesses such as AIDS and cancer

Care Calendar

is an organizational tool that makes it easier for your friends and family to help out with meals or rides to appointments. Once the calendar is set up, individuals can log on to sign up for bringing meals, etc. without having the burden on a single point of contact! And it's FREE!

Culinary Care delivers meals and support to families fighting cancer.
Medical Bills and Prescriptions
Financial
Health Well Foundation strives to reduce financial barriers to care for underinsured patients with chronic or life altering diseases.
PAN Foundation offers financial assistance to help people with serious illnesses afford out-of-pocket treatment costs and improve quality of life.
Education + Careers
Cancer and Careers empowers and educates people with cancer to thrive in their workplace, by providing expert advice, interactive tools, and educational events.
Air Transportation
Air Care Alliance

is a trade organization with a comprehensive online listing of organizations that provide patient air transportation for free to ambulatory and medically stable people to access care.

The

National Patient Travel Center

provides information about charitable, long-distance medical air transportation and provides referrrals to all appropriate sources of help available.
General
Memories Live uses the power of one's life stories to create legacy movies. These movies are specifically created for individuals with life-limiting illnesses to document their stories, family history and advice to be cherished by loved ones.  Each movie is made at no cost to the client.
My CareCrew Store offers beauty, mindfulness, and nutrition items, clothing, and gifts. The My CareCrew app is designed to connect patients and care-givers with their "carecrew" to streamline day to day challenges experienced in the Cancer journey. The app makes it easy for patients & caregivers to: ask for help, manage inflow of help offers, share updates, create wishlists and more!
Cancer Freebies: Goods, services, gifts, support, FREE resources for cancer patients.
Bright Pink saves lives from breast and ovarian cancer by empowering women to know their risk and manage their health proactively.

American Cancer Society

(1-800-ACS-2345)

National Cancer Institute

(1-800-4-CANCER)

The Breast Cancer Research Foundation

is a nonprofit organization committed to achieving prevention and a cure for breast cancer. We provide critical funding for cancer research worldwide."

​