Lindsey Melnyk & Joey Tea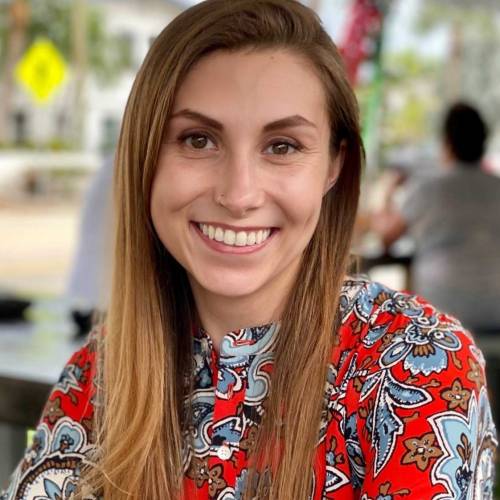 Lindsey Melnyk
Chicago, IL
Survivor - papillary thyroid cancer (diagnosed at age 14)
Twist on Cancer: I am a very emotional person, so surprisingly, it has always been easy to talk about my cancer journey. To me, the whole experience seems very matter-of-fact: I was just diagnosed one day and then started treatment the next. Since I went through this process when I was young (diagnosed at age 14), it almost feels like it happened to someone else, so much of it was a blur of doctor appointments.

Now that I'm older, and almost 15 years post-treatment, I'm starting to unpack all the ways I've been affected - emotionally and physically. I have always felt gratitude for the positive prognosis and support of my loved ones, but I've never really felt like my experience was special in any way. Sharing my story with a stranger through Brushes with Cancer has helped me recognize how my journey was unique.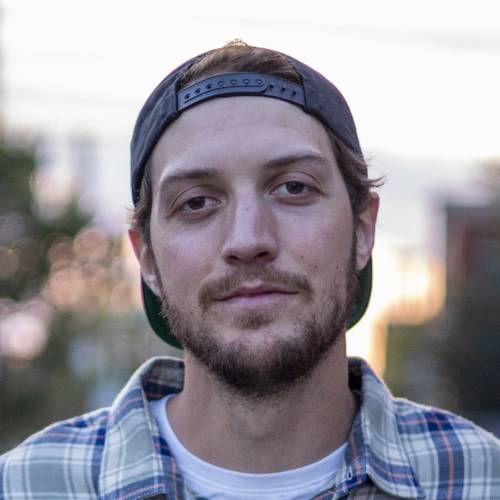 Joey Tea
Joey Tea
www.joeytea.com
Social Media: @joeytea
"Grateful Birds"
Photography/mixed media on canvas
16x20 inches (before framing)
$100

Artist Statement: "Grateful Birds" is a collage inspired by Lindsey Melnyk.
During quarantine, Lindsey began the hobby of birding as a way to get some fresh air. She expressed gratitude for the new hobby for allowing her to connect to nature while being in Chicago. In one of our meetings, we explored the Montrose Point Bird Sanctuary. While learning more about her story, I took photos of Lindsey, the lake, the skyline, and the prairie grass she's so fond of and incorporated them into my collage (borrowing some photos of native birds I wished we had seen from Google).

The butterfly on Lindsey's neck represents her experience with thyroid cancer. She shared with me how receiving her diagnosis in her teens instilled a deep sense of gratitude within her because it was so treatable. Lindsey portrayed her experience as a walk in the bird sanctuary in comparison to other cancer survivors she knows personally. I doubt what she endured was as easy as she made it sound, though I wonder if it was more tolerable due to her positive outlook.

Lindsey chooses to be grateful for her circumstances, whether that's a diagnosis of cancer that can be treated or her access to nature when trapped in a city during a pandemic. I'd like to think the birds we saw together are grateful for the little sanctuary they have as well, enjoying their refuge from the urban chaos that humans have built around them.