Jamie Diianni & Bryan Warner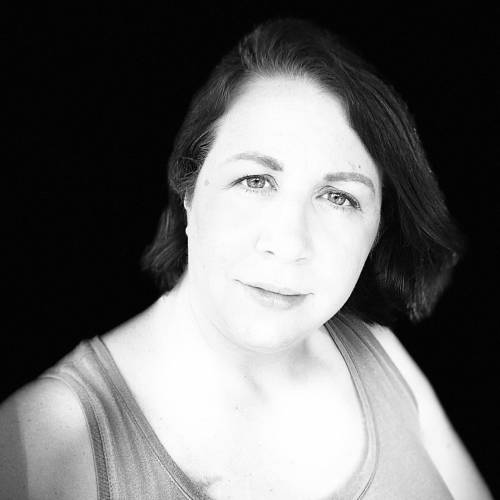 Jamie Diianni
Broomall, PA
FB- Jamie Diianni, instagram @imjld, Linkedin Jamie (Nastasee) Diianni, twitter @DiianniJamie
Survivor
Twist on Cancer: I was not prepared for how therapeutic this process would be and just how much healing my soul still needs! My artist (Bryan) really listened to my story. It was nice having someone listen to more than just my words. I truly feel he listened to my emotions and to who I was as a person, not just my cancer story. I shared details that I may not have necessarily shared with a stranger, but through this process we were not strangers anymore. I believe we have become friends as our process was more than talking about my cancer. It was about who I was and how he interpreted my experiences into a piece of art with a meaning and full of emotion. I feel he captured all that I offered. If I can make one suggestion for anyone who has the privilege to have this experience, is to be open and honest on how you feel. I was a bit uncomfortable at first, but honestly, the outcome was more amazing than I imagined.
I am not just another cancer story, nor is anyone else who has experienced cancer, and was in no means looking to be on a journey. My course was a bit more like a roller coaster. Being diagnosed on a routine screening, with no signs of illness, was devastating to me. I felt blindsided. I was 41, a mother of 4 young children with a growing career and active in my community. I went into the process of treatment fighting, cheering with my cheerleaders, but I came out feeling very broken and alone. My loneliness was not understood. I had support and people around me, but I felt like no one understood why I felt the way I did. Ironically, I survived by the support of others, but at the time it felt very superficial, but necessary. I was grateful for my treatment and care, and the love and support of others, but in the end I felt I lost my identity. I felt muted, no longer bright. I longed to feel the way I did before being diagnosed with cancer. I wanted to get back to being me. 5 years out and I am rediscovering who I am, the light is brighter, my gratitude has grown and matured for all that I did receive and endure, however there is still work to do. I am a survivor and one of my favorite quotes that I have reflected on during this whole process is; Extinction is the rule, survival is the exception (C. Sagan). We should all strive to be the exception as there are no rules with cancer. I am learning to make my own rules to live by!

Bryan Warner
www.thequietpaintbrush.com
Social Media: @thequietpaintbrush
"Crystalline (gotta get you back to you)"
Acrylic on canvas.
30" x 40" x 1 1/2"
$1,000
Artist Statement: "Extinction is the rule… Survival is the exception." Carl Sagan. I had never seen this quote before I met my inspiration, Jamie. She keeps this quote on her desk, because she chooses to be the exception, and she doesn't mind breaking the rules. Surviving cancer is an exceptional challenge, and Jamie is an extraordinary person. I admire her generosity and her tenacity. She works at a children's hospital advocating for families who have children with cancer. Her life is devoted to helping children get the care they deserve. I cannot think of many things more noble than that.
Over the course of getting to know Jamie I learned about the process of surviving cancer treatment. We discussed the emotional, physical, and professional impacts that her treatment had on her and her family. I got to know Jamie by listening to her talk about the most challenging times of her life. In many ways this is an unusual way to get to know someone. She was so gracious to share her story with me. Jamie talked about how she views cancer as a process not a journey, because cancer doesn't really have an end. Cancer leaves an imprint on the lives and families that it impacts. My impression of cancer's impact on Jamie is that it strained important parts of her identity such as: her ability to care for her family, to garden, and to work at the hospital advocating for families fighting their own battles with cancer. I feel as though cancer turned her world upside down.
My painting inspired by Jamie and her story is called "Crystalline (gotta get you back to you)." The title and imagery are inspired by a Tori Amos song called "The Reindeer King" which was a song that Jamie listened to while going through her treatment. The chorus of the song declares "gotta get you back to you." Something that we talked about frequently was that she felt incomplete while going through her treatment. I wanted to show her struggle and her triumph in the painting. Jamie and her family are represented in Crystalline as reindeer standing over a reflection of the world and memories that cancer brought to their lives. The top half shows the reindeer with a crown standing proudly with its family on a summer day. The bottom half of the painting shows a winter scene with a solitary reindeer, wearing a crown of thorns and entangled in IV tubes. I designed the painting so that it could be hung with either the summer or the winter side up. This could be seen as a meditation on the various perspectives of Jamie's process, and a way to give the viewer some choice over how they relate to her painting.