Jaime Trabbold & Arlene Bonnet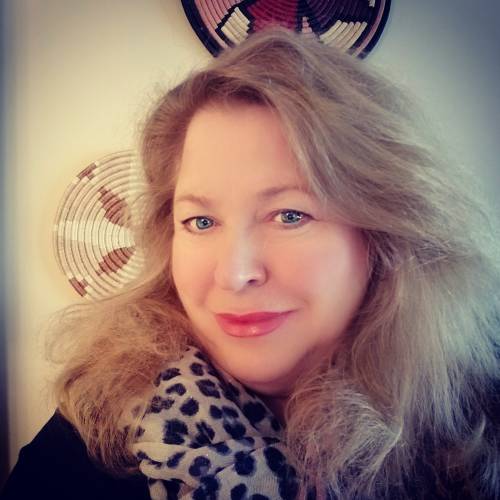 Arlene Bonnet
Arlene Bonnet
"The Memory Maker"
Soft Pastel
26" high x 20" wide
$300
Artist Statement: Jaime is in the thick of her struggle with the ongoing impact and effects from complications that began with a breast cancer diagnosis, and, as a result, it has been difficult to connect together. Jaime, however, had courageously shared her thoughts, emotions, and even photos, via text.
What I learned about Jaime is that her love for her family is most important, and everything she does is in support of her life with her son, husband, parents and extended family.
Jaime enjoys creating vacations and moments that are memorable. Her love of photography, and in creating whimsical and fun backgrounds and themes, frame her photos of children and parents in a beautiful way. Similarly, the vacations that she plans for her son and husband are designed to create amazing moments for her and the people she loves.

This art piece, created with soft pastel, depicts Jaime sitting in a field of rare purple poppies. Her back torso was drawn from a sketch she had shared with me, showing an angry scar from surgery. Her favorite Nikon camera, her Beast, sits beside her waiting to catch moments. The species of poppy in this picture are particularly strong and grow only in the harsh conditions, found high in the Himalayan Mountains. Jaime is watching a sunrise, shielding her eyes from the bright glare but embracing it, nevertheless.
This composition captures Jaime's strong spirit, through her signature purple hair fringe and her readiness to grasp and capture important moments. The nakedness of her body reflects the harshness of reality. Jaime, however, is strong in body and spirit, and gathers strength from family, perhaps representative in the poppies surrounding her. She is focused on the HOPE from every coming sunrise.
Jaime wanted to share her celebration of her courage and strength with her family and community. I am grateful to have had a chance to contribute to Jaime's celebration of her story.