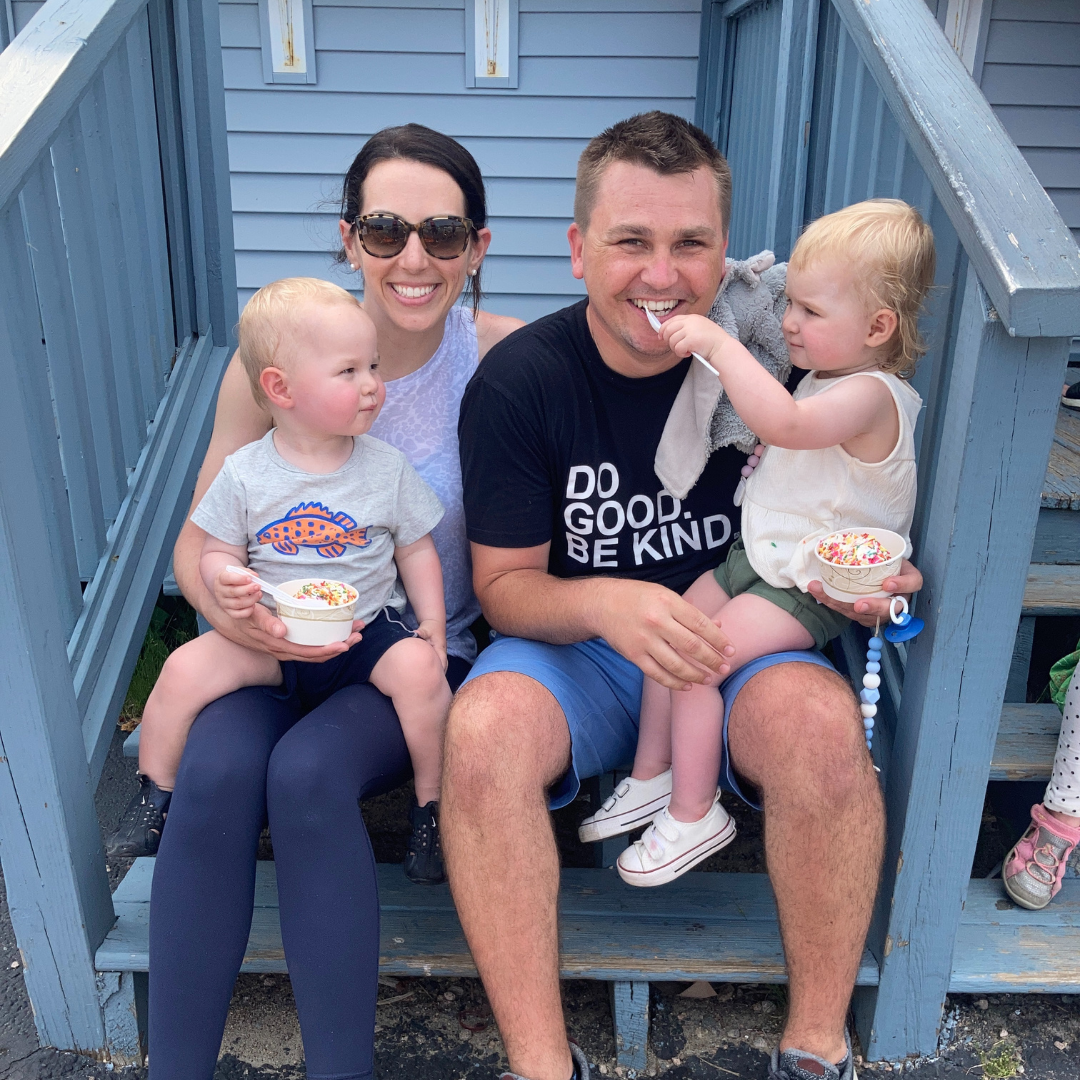 All Chris Terry's life, in addition to his supportive family, there have been two constants: his love of team sports and his passion for helping others. 
Over the past few years, Terry has found a way to combine those two constants to make a significant difference in the lives of athletes. 
On World Cancer Day in 2020, Terry launched a project that is now Athletes Fighting Cancer. 
During his journey toward becoming an oncologist, Terry found he enjoyed connecting with adolescent patients. Being in sports all his life, he particularly bonded with the patients who were struggling with their identity as an athlete.
"I'd have a lot of natural conversations with patients about how cancer changed their body. They'd want to know how to get back to doing what they love and on the team that they've been part of for so long."
Anyone who has their own cancer journey understands how much the disease can alter your body, from how it looks to how it feels. It's a harrowing change, especially for athletes who rely on their bodies to participate in their sport.
Heartbroken by what his patients were going through, Terry knew there had to be support out there for them.
"I couldn't give them great answers into what to expect, so I would connect them to other individuals who have gone through something similar," Terry said. "By doing that, they were able to share stories and experiences." 
Terry saw the benefit of athlete-to-athlete support but couldn't find an organization that fit the needs of  young and competitive athletes who were also cancer patients. 
And that's how Athletes Fighting Cancer began.
The power of sports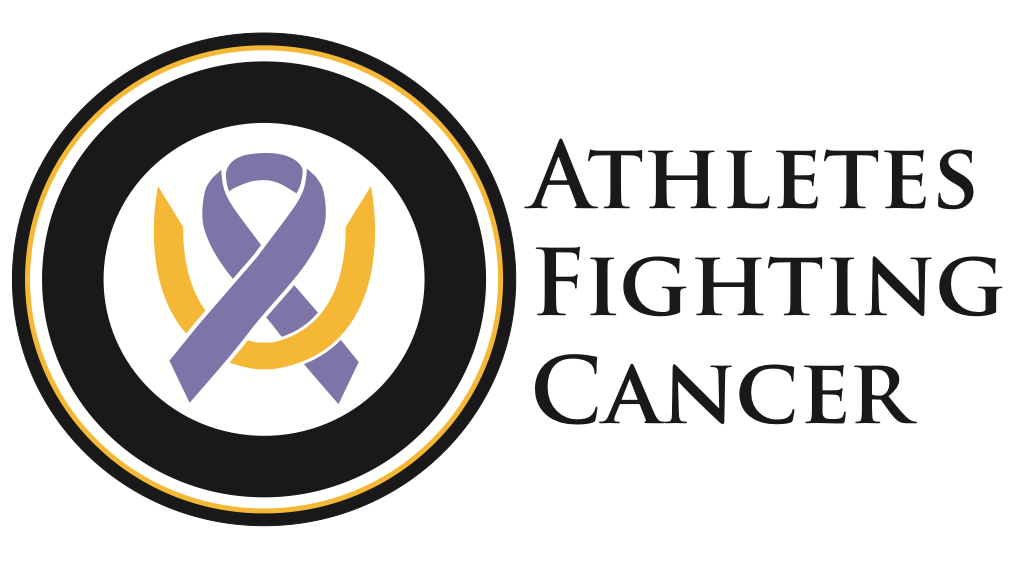 Sports have always been an important part of Terry's life. He played basketball, tennis and briefly ran track. His biggest love, though, is soccer. And it's a love that runs through the whole Terry family. 
"I have three brothers and a sister, and our family was always very active and competitive," he said. "Soccer is the sport we gravitated to the most and all of us played in college. It helped us develop a lot of friends, connections and relationships."
In fact, Terry's wife also played soccer in college. The two recently welcomed twins and time will soon tell if they pick up their parents' passion for soccer and team sports.
"As cliché as it sounds, you develop certain characteristics and values by participating in sports," Terry said. 
Athletes Fighting Cancer is Terry's way of making sure young athletes on their cancer journey can still access the benefits of being part of a team – even if they are not able to physically compete. 
"People tell me they  miss being part of a team, so the program is developed and based on direct requests, experiences and feedback," Terry said. 
To cultivate that team experience, every member receives a recruitment package with a welcome letter, team contract and jersey. Also inside is a playbook that serves as a cancer journal. Members write down how they feel each day, activities they do and what they eat. Within the playbook are inspirational quotes and stories of other athletes who have experienced cancer. 
After a member is "recruited," they have access to a whole network of peers and professionals, as well as other unique programming. Each experience falls into one of three categories: inspiration, information and innovation. 
"I wanted to create a network – a new team of individuals going through the same thing that can offer support and encourage each other."
And within a year, that network has grown to include professional athletes like high jumper Chaunte Lowe, cross-country skier Kikkan Randall and former NFL linebacker Mark Herzlich – all thanks to Terry sliding into their DMs.
"Initially, all I did was send DMs to high-profile athletes through Instagram," he said. "I didn't know how else to bring people together. Eighty percent never responded, but the few that did were incredibly enthusiastic."
The doctor Terry wants to be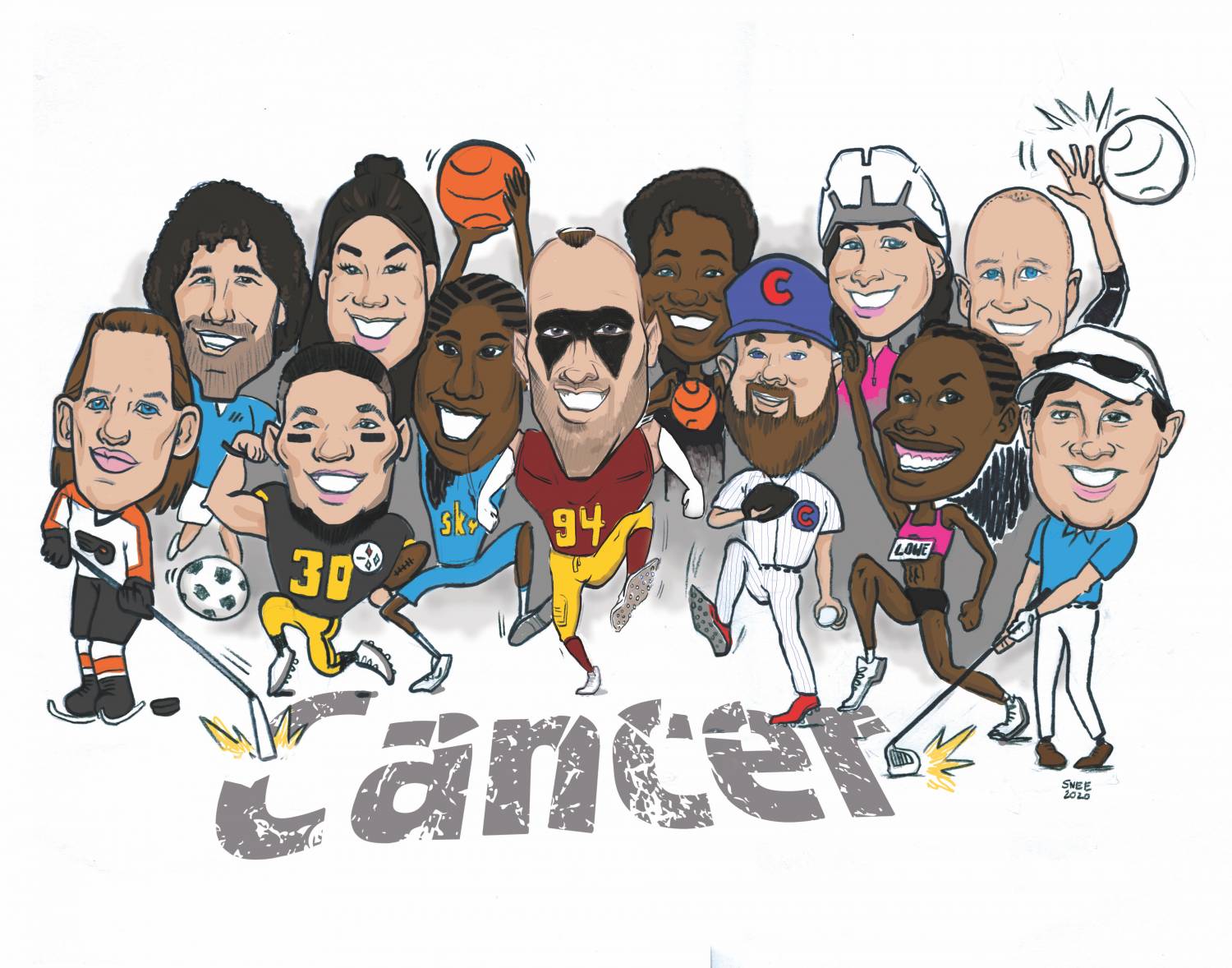 Based in Philadelphia, Terry is currently in his third year as a fellow at Jefferson and focusing on adolescent and young adult (AYA) oncology, with a special interest in exercise oncology. It's another passion in his life that was inspired by his upbringing. 
"I was raised in a wonderful family who emphasized the importance of helping others and giving back," he said. "Being a physician was something that was of interest to me at an early age."
Terry plans on giving back not only through Athletes Fighting Cancer, but by having genuine relationships with his patients. 
"In order to be the type of doctor I want to be, I try  to develop strong relationships, and sometimes that means being vulnerable so patients know I'm honest and can trust me."
With his work, Terry also wants to educate people on the connection between physical activity and cancer. 
"Being physically active prior to diagnosis improves your outcomes if you do get cancer," he said. 
According to Terry, physical activity helps with cancer-related fatigue, mental health, heart health and quality of life during survivorship. It's this part of the cancer research and advocacy Terry wants more of in the world.
"A lot of energy and focus in the cancer world is on finding a cure and the negative components of cancer experience," Terry said. "We're looking into how sports and physical activity can shine a positive light on the human spirit by providing a platform for people to support and encourage each other. We're really trying to empower individuals in the here and now."