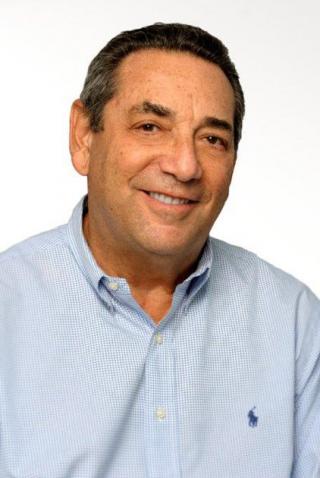 Dr. Michael Weiner discovered Twist Out Cancer by chance. He wanted to partner with an organization to promote his book, and an old colleague led him to the right place. 
Twist Out Cancer's mission connected with Dr. Weiner, who participated in Columbia University's Narrative Medicine program. 
"We've used writing as a means to provide support for staff, as well as patients," said Dr. Weiner, who is a Hettinger Professor and Vice Chair in the Department of Pediatrics at Columbia University Irving Medical Center.
In fact, using writing as a way to heal is how Living Cancer: Stories of an Oncologist, Father, and Survivor was born.
"It evolved from group therapy into a personal catharsis to write about patients I had cared for," he said. "Being a pediatric oncologist, I've had thousands of interactions with patients and families through a 45-year career."
The book is a culmination of Dr. Weiner's cancer journey so far. A journey that is complicated, interwoven and layered. 
The evolution of a decades-long career
Dr. Weiner was no stranger to writing. Throughout his career as a pediatric oncologist, he's written scientific papers in  medical literature, but adding the personal narrative aspect changed his relationship with the craft. 
"My interest in writing was stimulated by participating in these narrative medicine therapeutic sessions," he said. "This is where my career evolved. In addition to academic medical writing I now enjoy writing about my experiences as well."
While Dr. Weiner's personal relationship with cancer is touched on in the book, he makes sure the focus was on the patients who affected him the most. He carefully chose the few whose stories he wanted to share. 
 He recalled one patient, a teenage girl who had gone through more than many would in their lifetime. At 10, she had a heart transplant and secondary to the medication she received to prevent rejection,  developed ambiguous lineage leukemia. Throughout her treatment, Dr. Weiner tried to keep her spirits up by thinking positively.
 "I never take someone's hope away from them. I will never take someone's ability to think they'll be cured and be OK. Even if the odds were against survival, I felt that if one of 100 people will survive, why not you? Why not your daughter or your son?"
This young woman's prognosis, however, made it difficult to keep hope alive. 
 "I kept reinforcing 'I think you're going to be OK.'"
 Dr. Weiner's patient, however, preferred hearing the truth.
"She said something I will always remember," he said. "Before she died, she said 'I trusted you and you let me down.' She died a day later. I felt terrible about that."
Not all stories in Living Cancer are inspirational, and that's what makes the book special. Dr. Weiner is not afraid to explore cancer's darkest moments.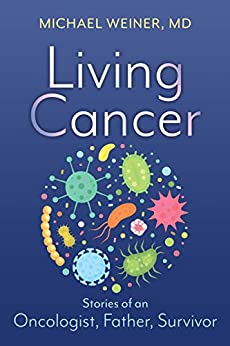 Cancer doesn't care
 A cancer survivor, caregiver and oncologist, Dr. Weiner has seen cancer in ways many have not. And through his experiences, he's learned every person is connected to cancer in some form. 
"Cancer doesn't care who you are, it affects every family and it never leaves you."
Having treated cancer patients for decades, Dr. Weiner knew exactly what he needed when he received his follicular lymphoma diagnosis. 
"I was not looking for a big, New York doctor. What I wanted was a partner to take me on my cancer journey and to share the experience."
He took the same approach when his daughter was diagnosed with papillary thyroid carcinoma. Knowing what it is like to live with cancer, he took his role as caregiver seriously.
"With my daughter, I decided to be her parent, not her doctor," Dr. Weiner said. "We found good people she liked and we made decisions as a team."
Throughout treatment, he put all trust in the chosen doctors, having his own career to inform which ones were best for his daughter.
It's decisions like those that make Living Cancer a unique, 360-degree view of cancer. Writing from the perspective of a doctor, father and survivor, Dr. Weiner's book is full of emotion and heart. 
Twist Out Cancer will be hosting Dr. Weiner for a special virtual discussion on Wednesday, July 21. Order your copy of Living Cancer here.