March Virtual Twistshop: Twist Out Cancer + Joy Studios
March 23 @ 8:00 pm

-

9:30 pm

UTC-5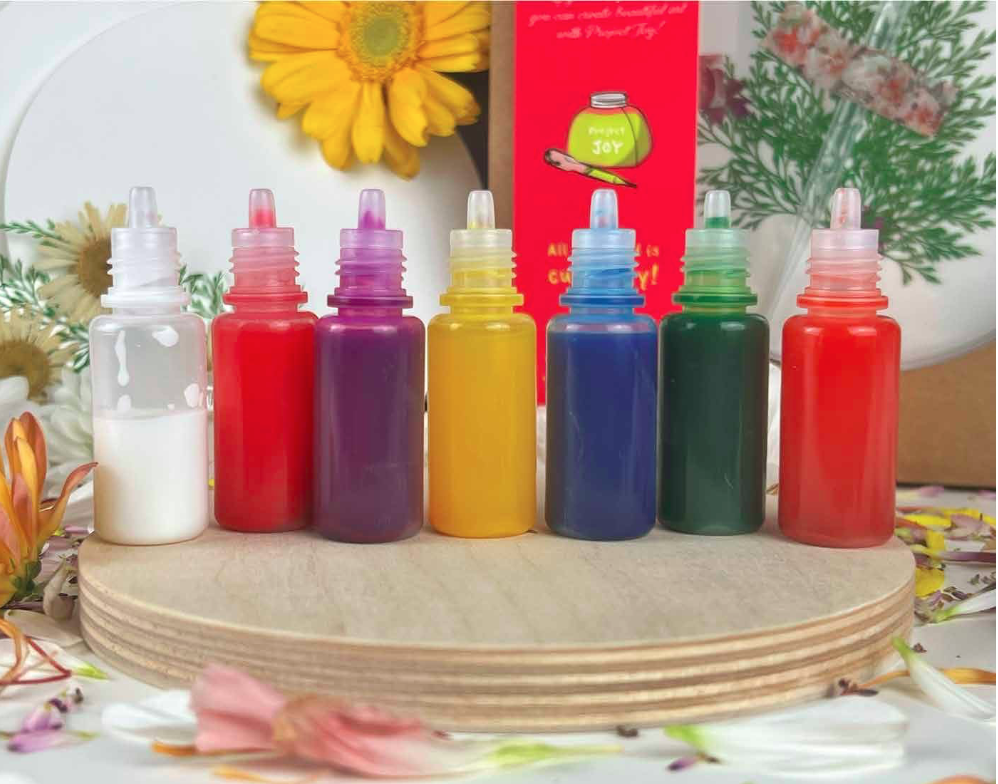 Twist Out Cancer + Joy Studios
When: March 23, 2023 7:00CST/8:00 EST (90 minutes)
Description: Project Joy Studio was founded by Jessica Joy London because she wanted to share the therapeutic and joyful art processes she developed to help her through her own healing journey. As if by magic, you will be able to create beautiful and detailed paintings you never imagined possible in the most unexpected ways. At Project Joy we say, if you can spill milk you can make a beautiful piece of art, and while we don't use milk our process does involve spilling color. We can't wait to help you unlock your creativity!
Create beautiful art by collaborating with nature! 
No brushes, no experience, and no creative bones in your body needed to create something beautiful.
All you need in curiosity!
"What happens if I drip the dark blue from way up high?"
"What if I put these two colors next to each other and suck a little up with my pipette?"
"What texture will this leaf/button/rubberband create after my painting dries?" 
Our Nature Collaboration Kit includes:
(6) different colors from our Nature's Rainbow palette (that you can mix together to get many more)

(6) pre cut round 6" pieces of our special paper

(1) pipette

(2) small cups with lids to mix colors or suck up colors from your painting and dispense into

(1) 6" in diameter x 1/2" thick wooden panel with a routed keyhole in the back that makes it easy to hang your favorite piece! ( * If you want to mount and hang more than 1 painting you made you can buy extra wooden panels right here in our shop.)

(1) PVA glue so you can mount your favorite piece on the wooden panel effortlessly!

Bonus #1: 4 limited edition mini prints!

Materials to put in your paintings: You can choose from natural materials straight from nature or synthetic materials if you are sensitive to organic materials.
*ALL PARTICIPANTS MUST REGISTER BY 3/15 & MAKE $60 DONATION IN ORDER TO BE MAILED A KIT* DONATE HERE