Carol Garrett & Kirk Roda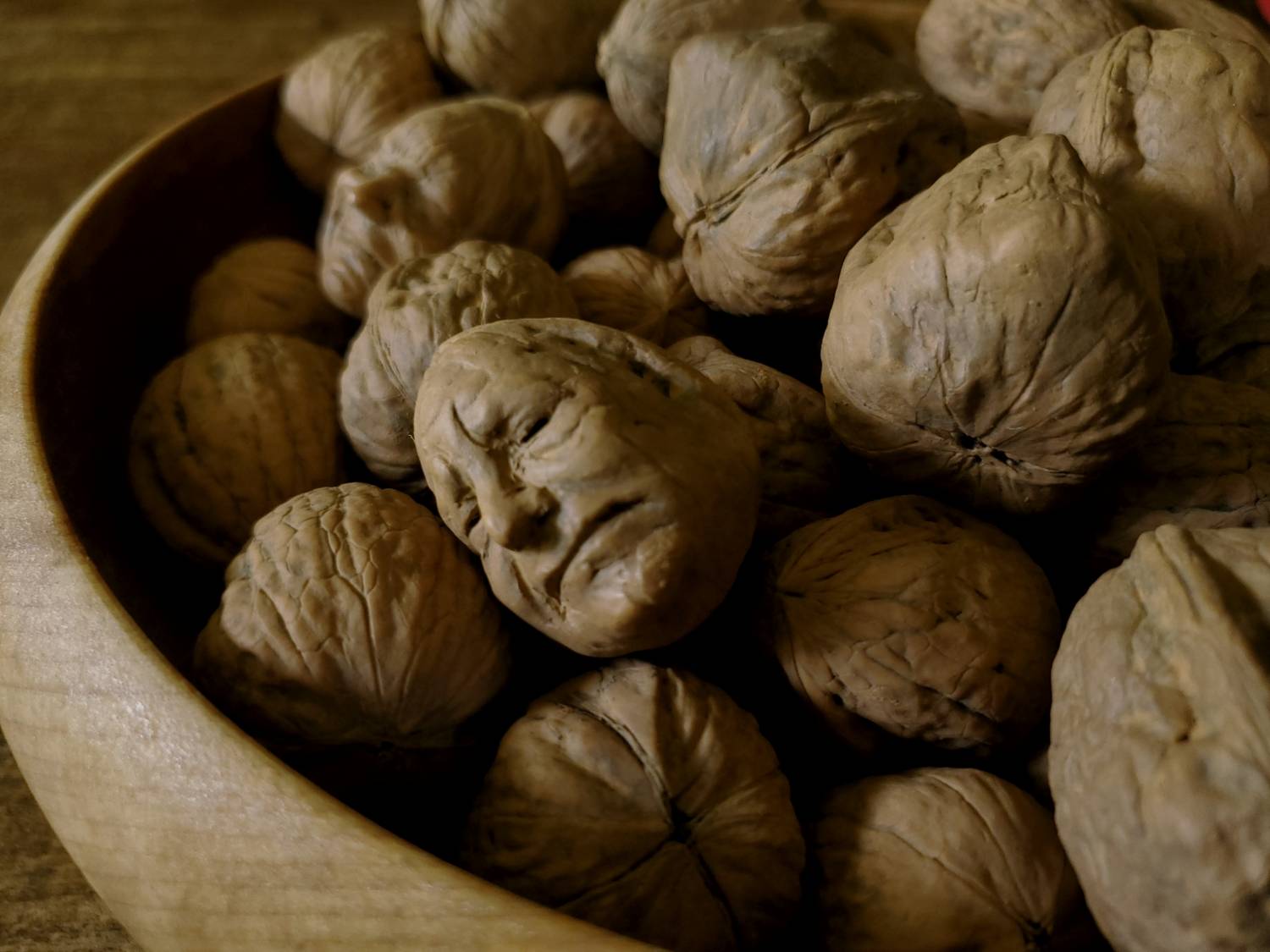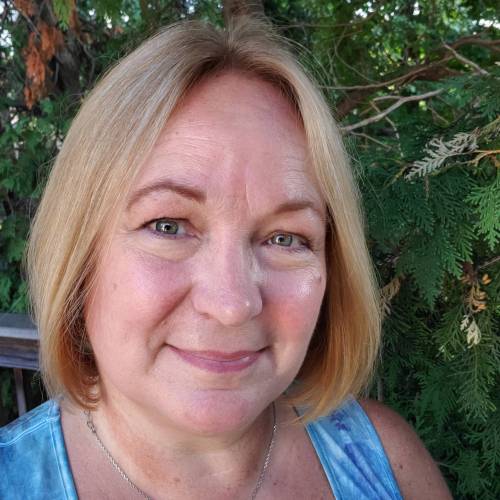 Carol Garrett
When you get 'the' call, whether you have been expecting it or not, time stands still, then the tears begin to flow. Finally, you take a deep breath and can ask "where do we go from here?" So begins your journey.
A journey where you will find that you are stronger than you believe. Where you can find solace when you thought there was none. There are ups and downs, tears of frustration and tears of joy. Others take similar paths, but their journey is different from yours. And in the end, this has been your journey and you do not think others will ever truly understand.
Being a survivor for over ten years now, I thought my journey was complete and it was one I shared less often with others. This is when I came across Brushes with Cancer. Being able to share my journey with a stranger and have that journey transformed into Art is an experience that I never thought I needed, but now has become one I will never forget.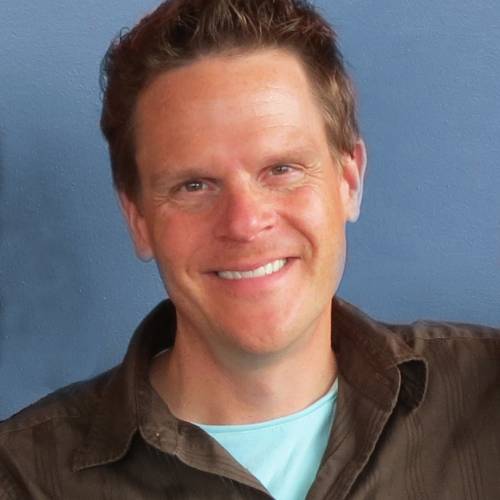 Kirk Roda
Kirk Roda
"A Tough Nut to Crack"
Walnuts, polymer, wood
10"×10"×5"
$100
Artist Statement: When I first signed up to be a part of Brushes with Cancer, I expected to be paired with someone whose personal experience with cancer would leave them emotionally fragile or psychologically vulnerable. What I found instead was a woman with incredible inner strength and personal resolve.
I based these assumptions on my own experience with this disease. My father died about thirty years ago from cancer. Knowing the irrational fear I've lived with, dreading that I myself might get cancer, I know I'd be a total mess of emotions, and paralyzed with fear if ever I was given the diagnosis.
From my conversations with Carol, I found a woman who looked cancer in the face and did whatever it took to beat the disease. With a no-nonsense inner strength, she dealt with a litany of complex emotions, but through it all, she never let the experience defeat her.
So, from the cancer's perspective, she's a Tough Nut to Crack.
I sculpted Carol's emotional likeness on the outside of walnuts, each one expressing many of the different states of mind she experienced…fear, sadness, calm, grief, physical pain, resolve, joy. Some other walnuts' expressions are half- formed, like faded feelings or mixed emotions. Some are not formed at all; emotions yet to be had. They collectively represent the mass of feelings Carol had, and still is having, dealing with her illness.
Yet through all of it, she has not cracked...
Well done Carol.

In the Studio
The smaller scale of this piece, and the fine detail of sculpting on walnuts, allowed me the comfort of working in my living room. It was nice to sculpt near my family during the pandemic, and my living room is a much warmer and cleaner environment than my pole barn studio. It was fun talking to my family about the project and sharing my progress with them.