Dr. Shara Cohen & Dorothy Mason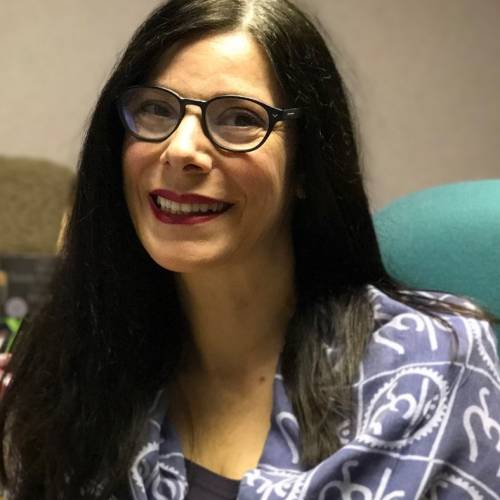 Dr. Shara Cohen
London, UK
https://www.facebook.com/cancercareparcel/
https://twitter.com/CancerParcel
Survivor
Twist On Cancer: 1. Decide what is important to you and make sure your goal, every day, is to keep that safe.
2. Don't be afraid to take calculated risks if they help you keep or get what is most important to you.
3. Don't worry about what everyone else is doing and what their life path is. The only path worth taking care of is your own (and those you care about).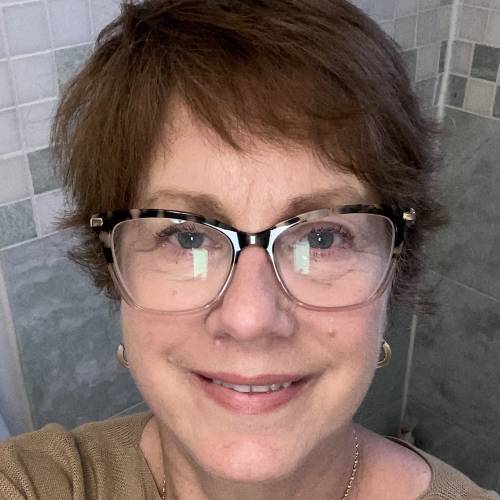 Dorothy Mason
DorothyMasonArt.com
Social Media: @paintingsdorothymason
"New Day Journey"
Oil on Canvas
31.5" x 25.5" x 1.25"
$600
Artist Statement: To Shara,
I was inspired by this beautiful sky and thought of you and the road you have
taken starting again. It is the hope of a new day that you had after finishing your
cancer treatments. You started a new business and looked at your work-life balance.

The painting expresses power in the trees and the healing energy of the water with
the powerful trees reflected in the water and the active sky that expresses optimism and forward movement. This is how I see you, as soft like nature, but quietly powerful.