Jennifer King and Erin Greganti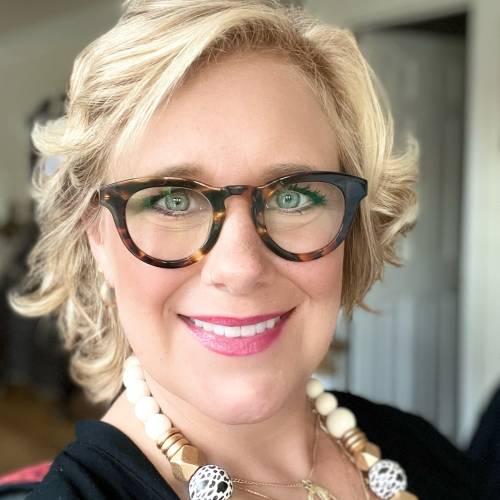 Jennifer King
Atlanta, GA
Survivor
Twist on Cancer:
I feel like there can be so many "twists" to cancer, even in one person's story. My cancer journey - from diagnosis to surgery, chemotherapy, radiation and surgery again and all the emotions that came with all that - was made tolerable and at times so beautiful with the love and support of my God, my family, my friends, my church, my therapy horse, my children as my medicine and my husband firmly planted by my side. I learned that I had to fight to be my own advocate. I had to do my own research and learned that despite their best intentions, some doctors have their own agenda, which could put my health and wellbeing at risk. I learned that my voice had to rise above and be louder and stronger than all the rest of the noise. And there was a lot of noise!

But, another twist is that cancer would not be my last battle. It would not even be my most difficult one. Shortly after treatment ended, one month to be exact, my family entered another battle ring. I know beyond a shadow of a doubt that I made it through cancer treatment so that I could be here for this one. There was a purpose and a plan all along for the strengthened bonds with my family during that cancer journey--proof of a loving God who goes before and paves a way.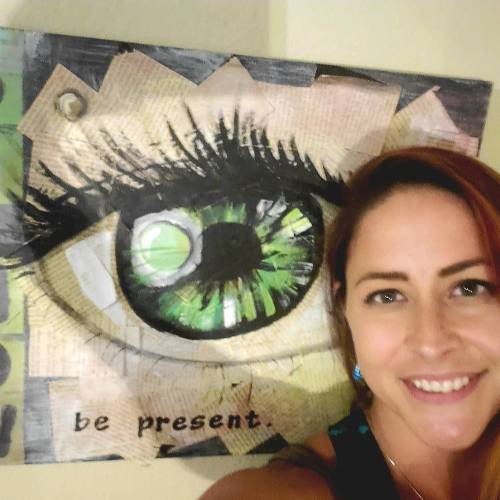 Erin Greganti
www.erg-art.com
www.HellAustinTX.com
Social Media: @erg-Arting; @hello_Austin_TX
"Artemis"
Acrylic/Multi-media
63" x 33" with frame
$4,100
Artist Statement: The image is of a superhero mounted on her steed, charging in to save the day. If you look closely, you can see within the horse's determined eye is a church, which will forever be the direction these heroes will look for their salvation. As an artist, I use imagery to portray emotion and tell a story. I create large-scale, multi-media art you can feel - not just emotionally, but also physically. This piece uses a trompe l'oeil to create depth, and incorporates tactile elements of physical fur you can pet and reigns you can touch.

When I met Jennifer, I found her to be un-humanly kind, graceful, strong, and eloquent. Her experience with cancer was extremely isolating. While getting to know her story I asked, "What was the biggest take-away from your experience?"She replied that "my children gave me purpose."

I've illustrated her as a valiant archer resembling the Greek goddess Artemis, goddess of the hunt and protector of children, and adorned in her children's favorite colors. The horse she rides is a stylized version of her real therapy horse named Archer.

The title of this artwork is "Artemis." I believe Jennifer King is a current day goddess and we should all strive to be more like her in our everyday lives. In true Jennifer King style, she's taken her experience and decided to become an advocate for others! Her aim is to educate people of ALL the recovery options available after surviving a fight with breast cancer.