Kristina Simmons and Cara Marie Young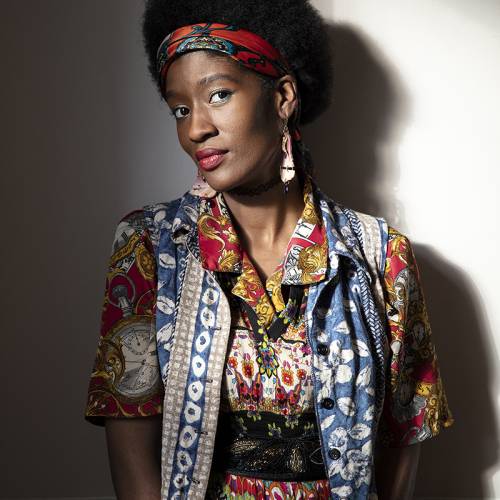 Cara Marie Young
Detroit, MI
Website: www.cara-marieyoung.com
Social Media: @caramarieyoung
"Beauty in Lime": Lime juice and watercolor on paper; 16"x20"; $500
"Endurance": dimensions variable; Casted paper; $350
Artist Statement: These artworks were created through working with my Inspiration, Kristina Simmons. As Kristina revealed to me when we met, she had a long and unique story behind her cancer. When her tumor was found, it was about the same size as a lime fruit. This history struck me, in considering the bitterness of such a report, but seeing how she has been able to push through her treatment and transform the world around her through her love and nurturing spirit of care.

Eighteen years later, she stands, bright and firm like a radiant sun of hope, uplifting others with the reality of her testimony. I was inspired to use lime juice to create a painting of her portrait and plaster to create a cast of her praying hands. Her faith and endurance through lime has transformed into beauty and celebrating every day of life that we should all cherish.