Linda Ludek Brouns & John Demers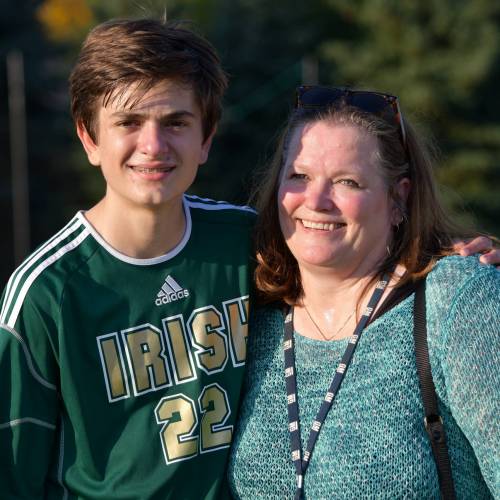 Linda Ludek
Clarkston, MI
Survivor - breast cancer
Twist on Cancer: Every person touched by cancer has a different story and a different journey. As a professional engineer and mother of two toddlers at the time, I always had a general life plan to execute; cancer was never a consideration. I am eternally grateful for my faith, family and friends who were there to support me. Now, 15 years later, I am grateful for the wisdom and opportunities to help others since that diagnosis.
I want others to know that accepting the help of others is an act of love. Helping and giving back is a grace. Sometimes it takes courage to ask for help, or let someone in. It took me a while to accept that physical beauty means little, and if someone is uncomfortable with us, the problem is theirs, not ours. Love unconditionally.
The people of GM are truly wonderful, gifted people. I likely would have never met my artist, John, though our lives have many parallels. This experience, and his friendship, are a gift. Thank you!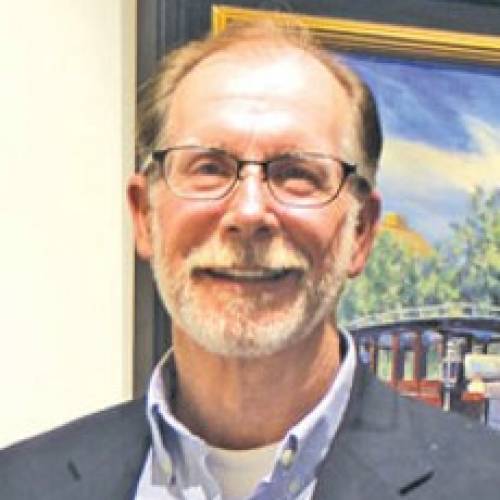 John Demers
The Storm Has Passed"
Watercolor
Original artwork is 23" x 16"
Framed and Matted its 29" x 25"

$950
Artist Statement: It was truly an honor to participate in this Brushes for Cancer project, sponsored by General Motors in conjunction with the Twist Out Cancer organization. In my initial meeting with my inspiration, Linda Ludek Brouns, I knew immediately she was a warm and personable individual, yet strong and a fighter. Over the months, Linda openly shared her story - from diagnosis to treatment -with me through a series of three emails. The highs and lows, the challenges and setbacks, and the successes. Through it all, Linda's faith helped her to remain firmly rooted as a wife, a mother and an engineer: always vigilant, yet seeking answers. I envisioned her journey as a maelstrom enveloping not only her, but her entire family and way of life. I chose the Round Island Lighthouse to represent Linda, because of its history in the Straits of Mackinac. During its service, the lighthouse served as a beacon of hope and safety, providing sailors a guiding light for safe passage through the darkness of night and storms. The storm clouds symbolize cancer, while golden sky and smooth water emanate hope of a bright future.

The location of my studio is on the second floor of my house overlooking Lake St. Clair. As a lifelong sailor, the view affords me solitude and the ability to reflect and be creative at the same time.