Sophia Bamiatzis & Janice Zeuch






Linda Mariano
Walnut Creek, CA
@lindamariano85
Chronic Myelogenous Leukemia (CML) Survivor
Twist on Cancer: Wife, mother, grandmother, and professional marketer living successfully with CML since 2015. Demonstrating to my daughters and grandchildren the power and dynamic of self awareness, as well as the importance of taking the lead with challenges has been the underlying motivation in dealing with my disease. It's part of my life and our life, it has to be reckoned with and understood, but it is not the dominant force.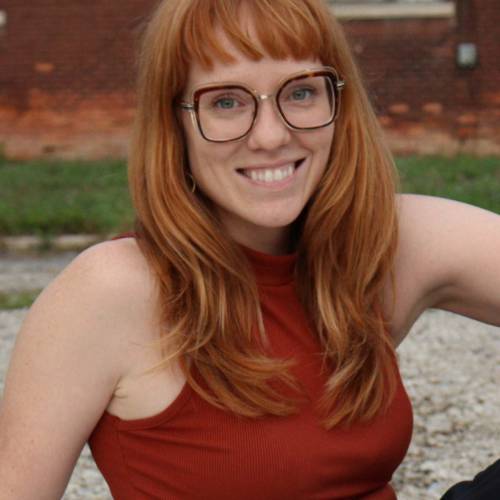 Kara Thomas
www.karamariethomas.com
@transcend.the.moon
"Strength in Identity"
Porcelain
24in x 24in
$800
Artist Statement: Upon connecting with Linda, I could tell that art and community were very important to her and we bonded over our love for ceramics. I decided to use hands as symbols because clay is a very tangible art medium, and working with our hands represents who Linda and I are as artists.

The type of Leukemia that Linda has is due to a genetic mutation, so I decided to use identity as a theme. On our first phone call Linda said, "I'm not going to let my body dictate who I am, I'm going to live my life." This statement inspired me to use the DNA helix throughout the design.

"You can just let it go, it never goes the way you plan it and it isn't going to be any less great." This statement from Linda was echoed through much trial and error of various ideas. In the end, I landed on utilizing the tri-sided pyramid that she had expressed a liking for.

Since the pyramid is a symbol of strength, I utilized the three sides to signify the mind-body-soul connection. A woman can be seen on each side meditating, as Linda's strength has given her the ability to rise above her health challenges.

I visited Linda in California and was welcomed into her home with warmth. I chose the Redwood Tree because of this visit; both to represent California and the spiritual connection I experienced when visiting Muir Woods near her home.