Lissette Guadalupe and Ashley Wilson Wall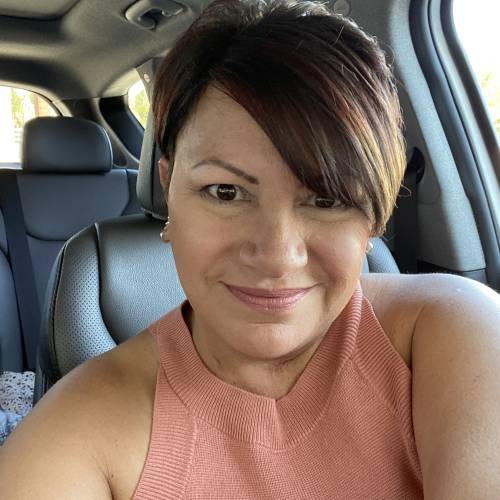 Lissette Guadalupe
San Antonio, TX
Survivor
Twist on Cancer: I never know what to expect. When I was diagnosed with breast cancer, I didn't know what to expect. There was no history of cancer in my family, and then to realize I AM the history of cancer in my family was jarring.

And when I was diagnosed as BRCA2 positive, I didn't know what to expect or what to tell my daughters. I didn't know how much my journey to recovery would become so vital in setting an example of what a true warrior looks like.

I didn't know what to expect from chemo and how much I needed from my small, intimate circle of caregivers. I didn't know how much I would love being so gently cared for by them.

And after a while, I didn't know how expanding my reach to support groups would become so vital to my full recovery. And I never thought I would give as much support as I would take.

So, of course, when I heard about Brushes with Cancer, I didn't know what to expect. I knew it was different and I was curious about how my journey could be expressed through art. Things started out slowly with Ashley and me, but I didn't expect her to be a fellow breast cancer survivor or a first-time artist. We have connected a number of times and developed a relaxed relationship. Our shared cancer experience created a bond between us that only survivors can relate to. I familiarized myself with her work and liked what I saw. Ashley invited me to be a part of the creation process, but I trust her and want to be surprised by her interpretation.

So, once again, here I am, not knowing what to expect.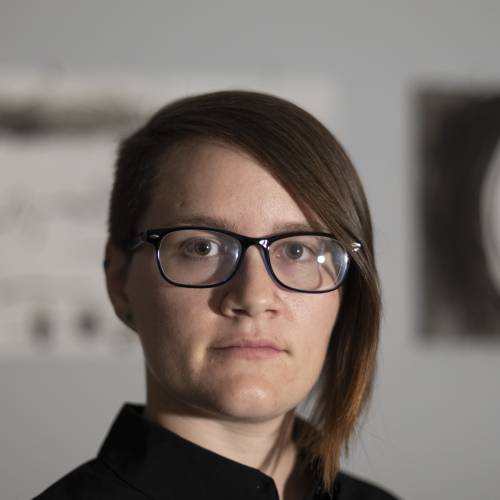 Ashley Wilson Wall
www.ashleywilsonwall.com
Social Media: @ashleywilsonwall
"Navigating the Storm"
India ink, found bark, clay
20" x 28" x 1.5" without frame. 30" x 38" x 2.5" with frame
$1,100
Artist Statement: The use of India Ink, found bark, and glow-in-the-dark clay turns into a scene of passing through a sea of stormy darkness with light figures on a boat forging their way through to a lighter future. The dark India ink with its sometimes uncontrollable nature symbolizes cancer and how it can be an all-consuming and terrifying journey full of unknowns and uncertainty. Meanwhile, the lead figure is the Inspiration showing her strength and courage with a clear goal to pass through her journey while being a leader of light for those who follow in her wake.