Maria Fischer & Madeline Schultz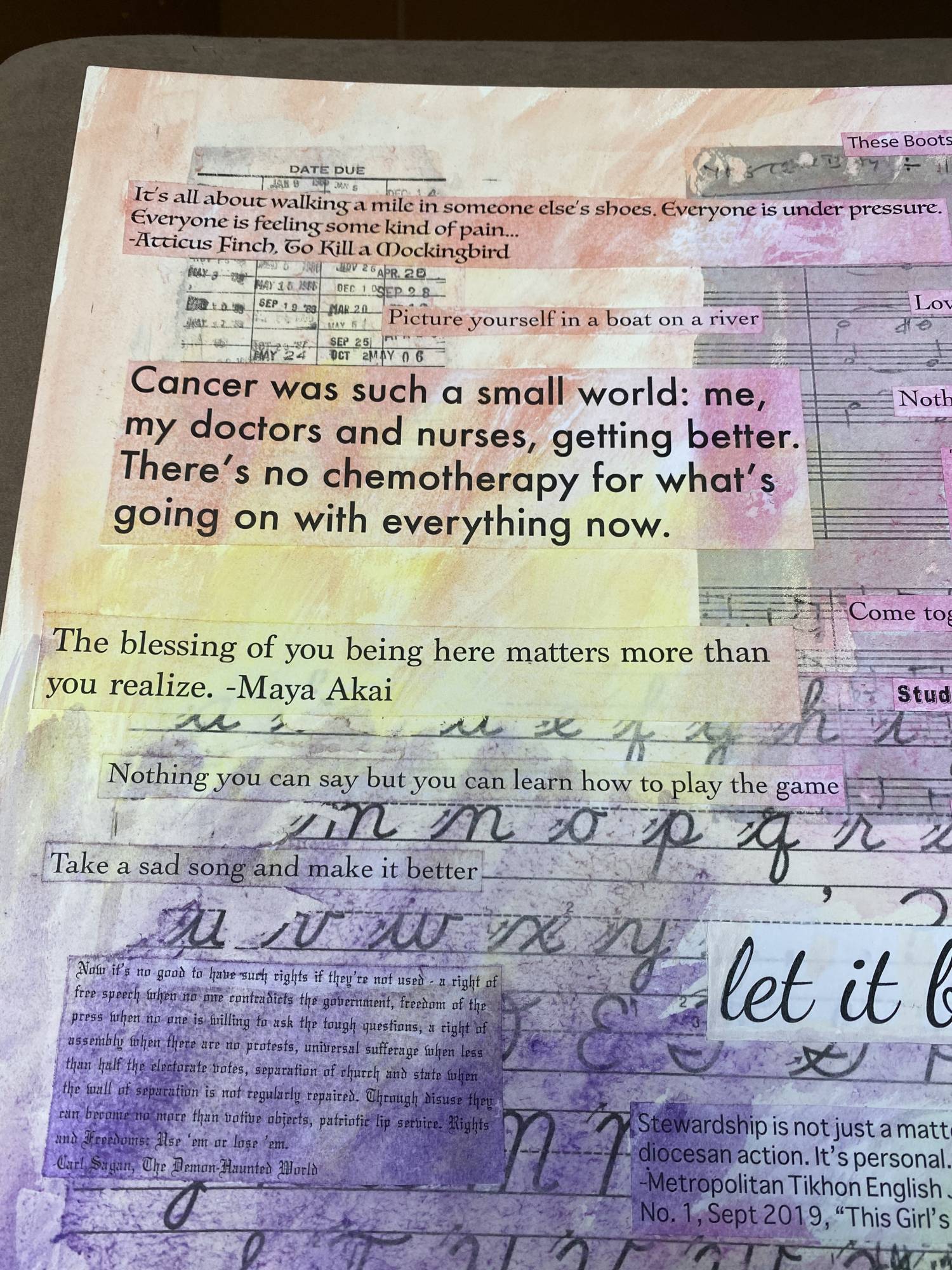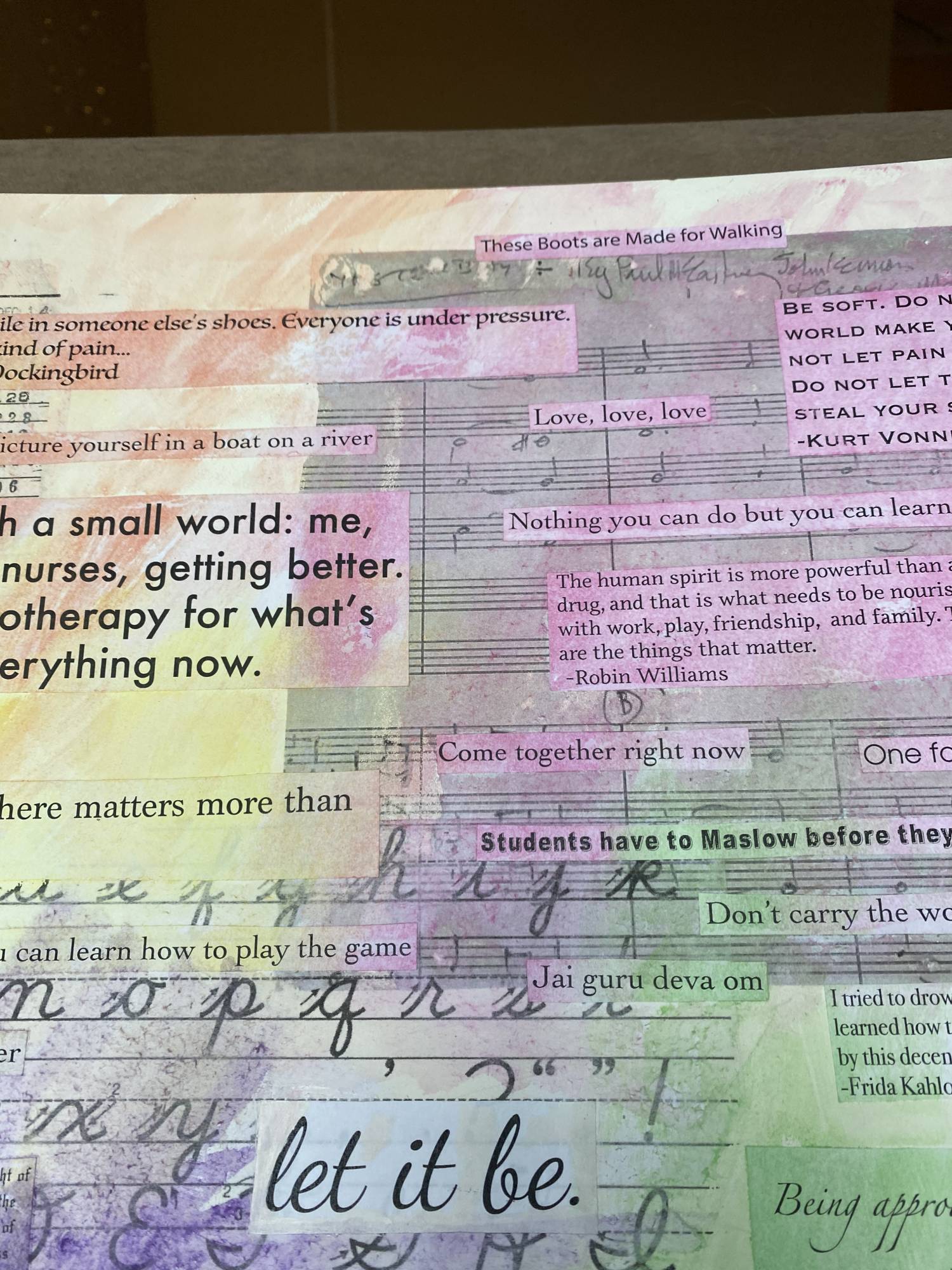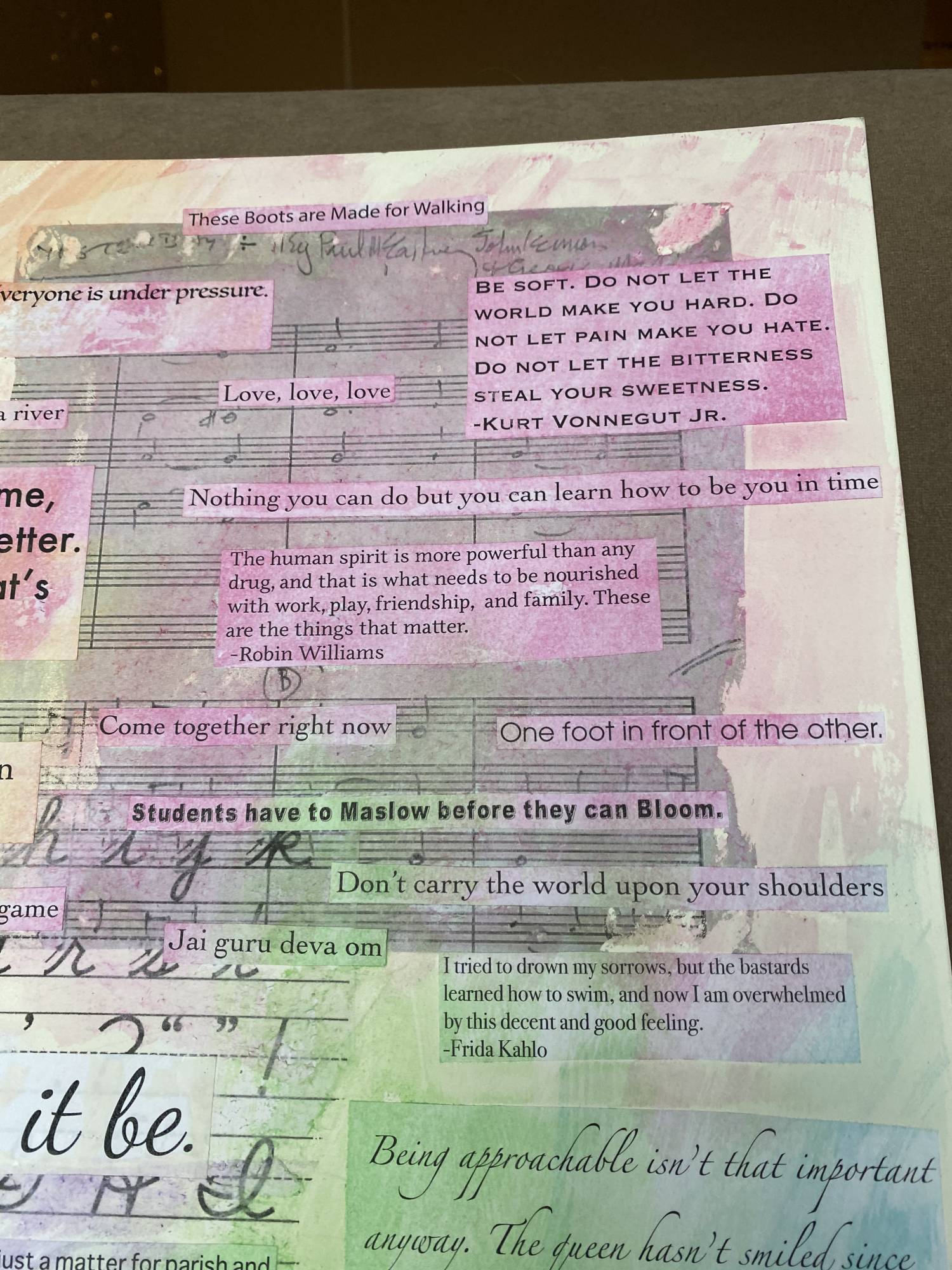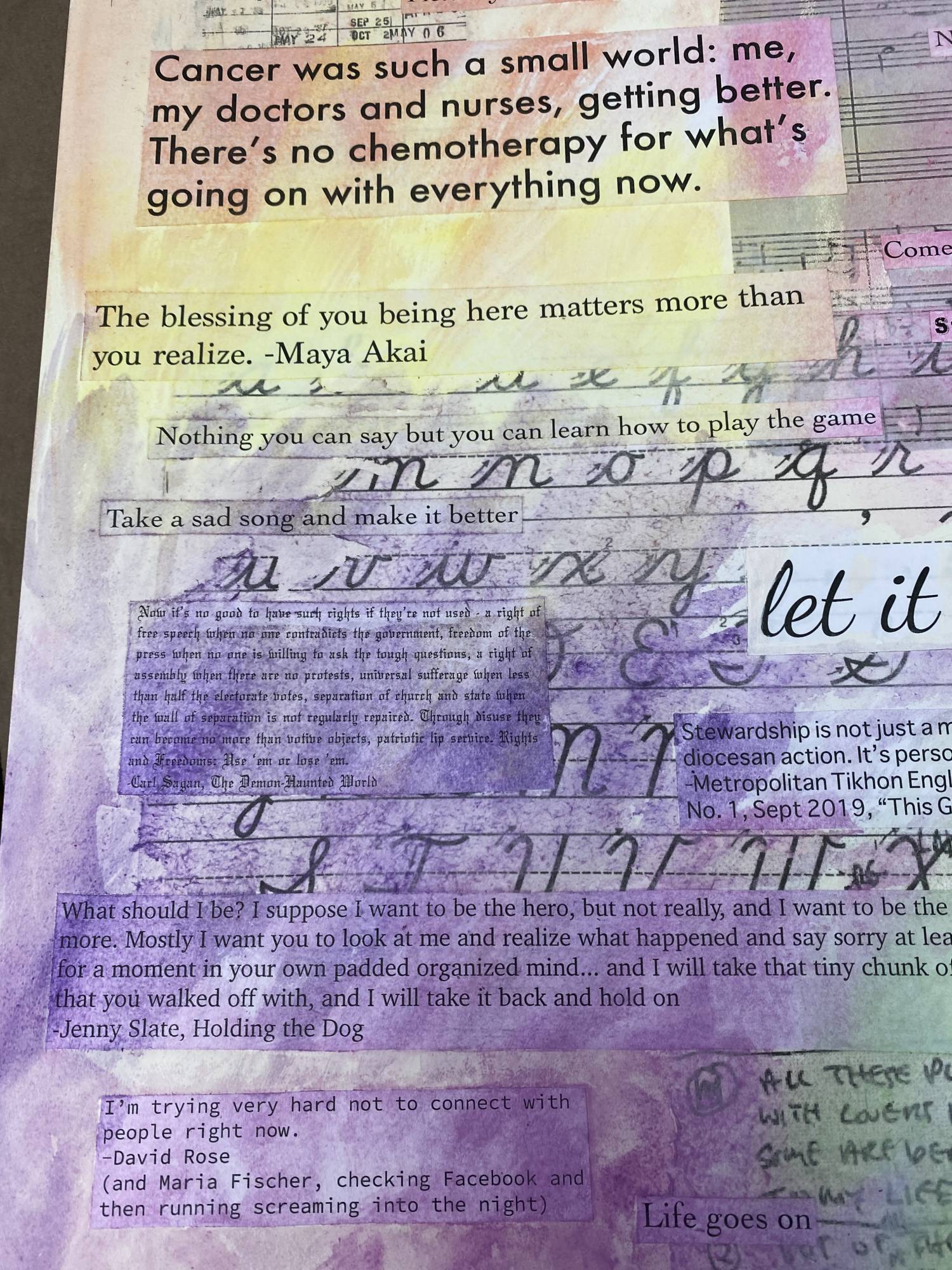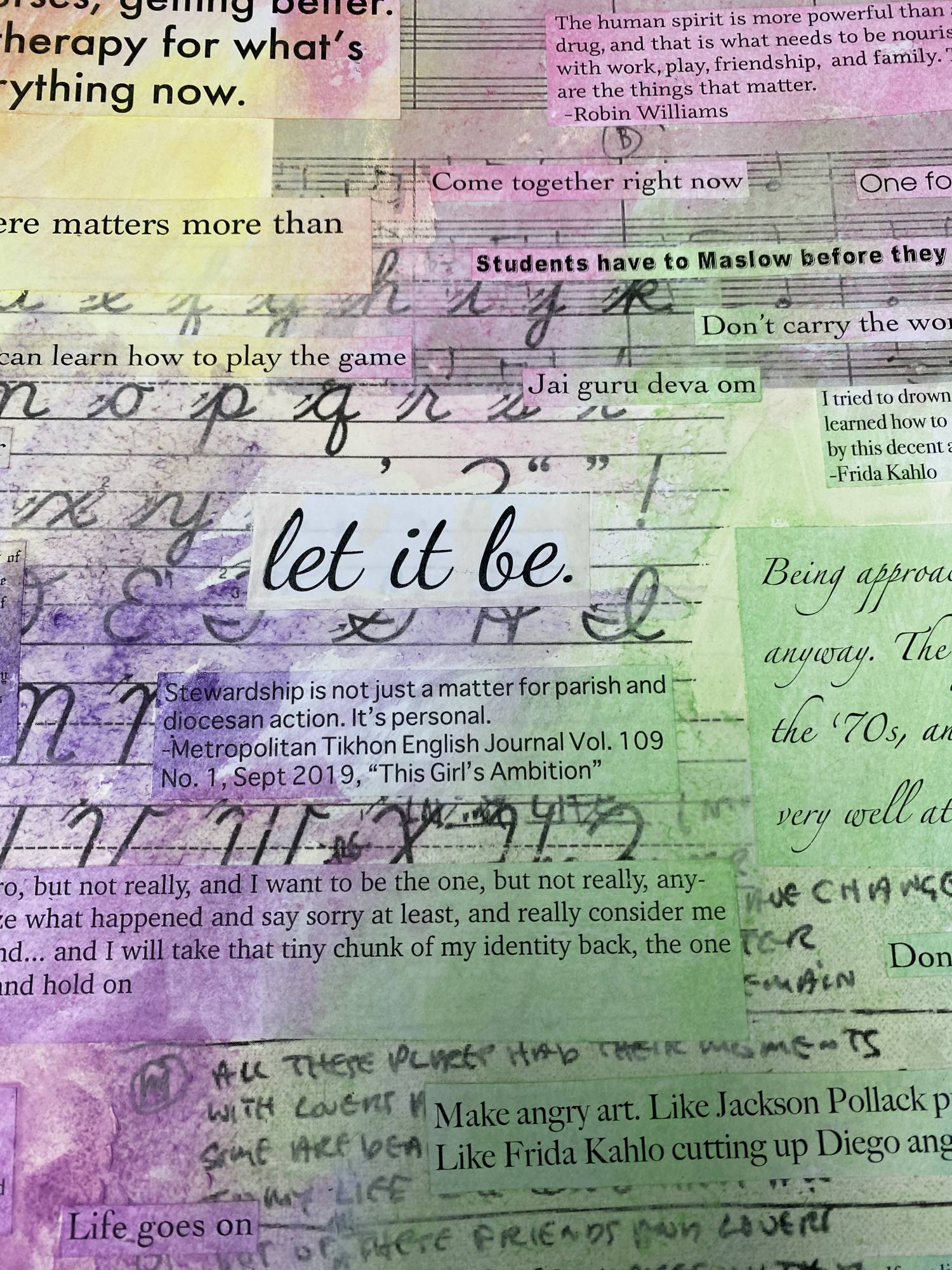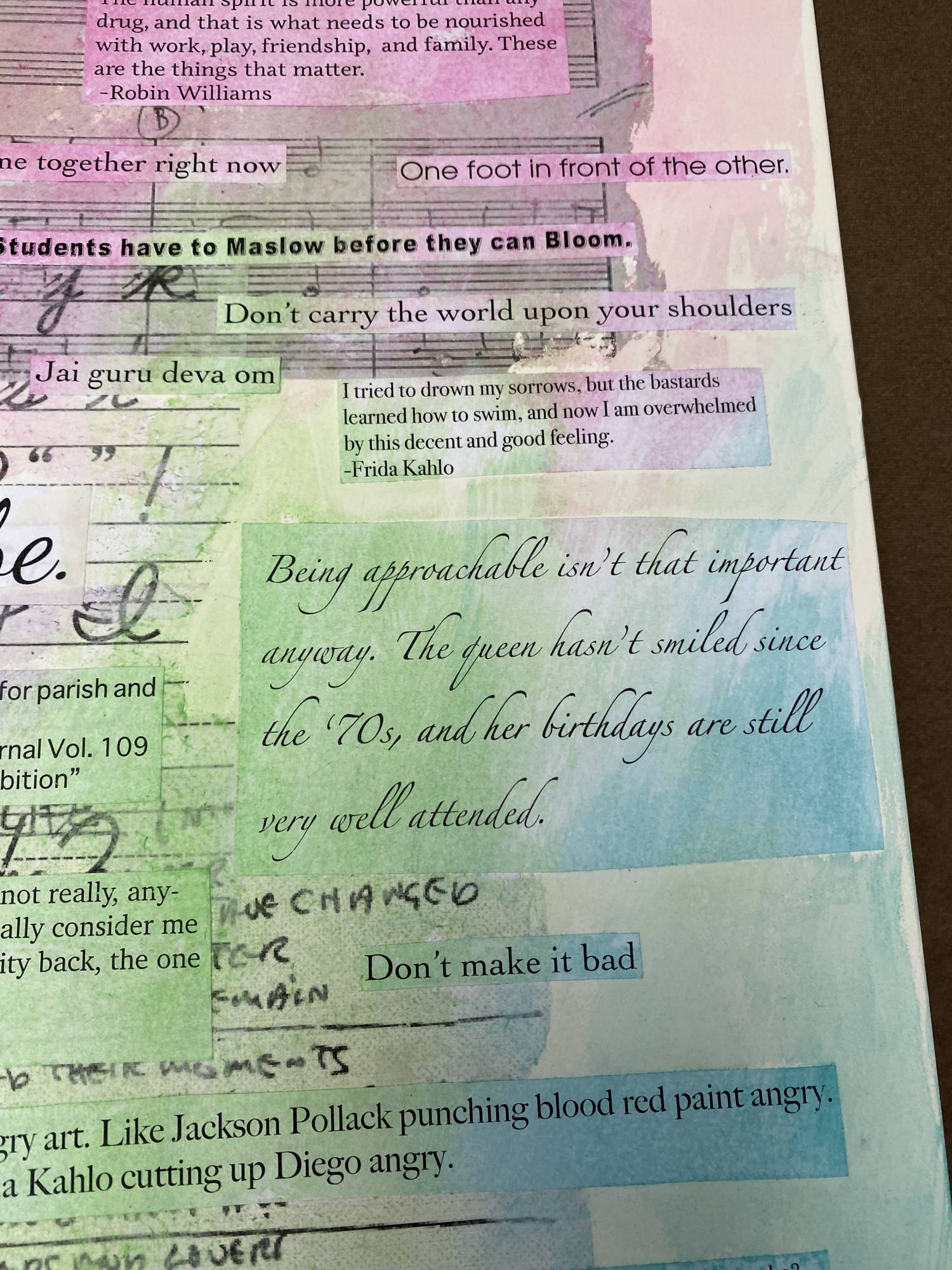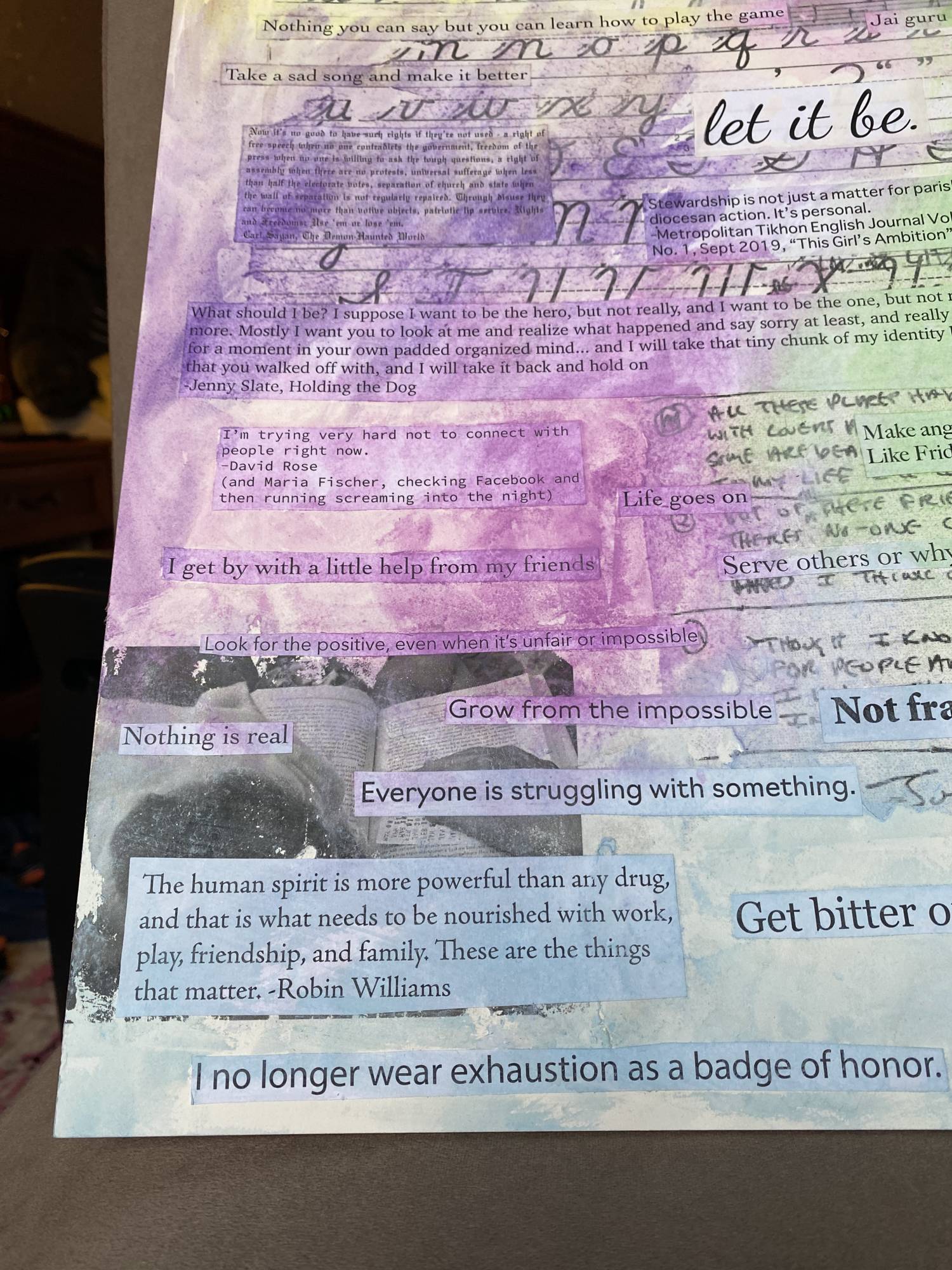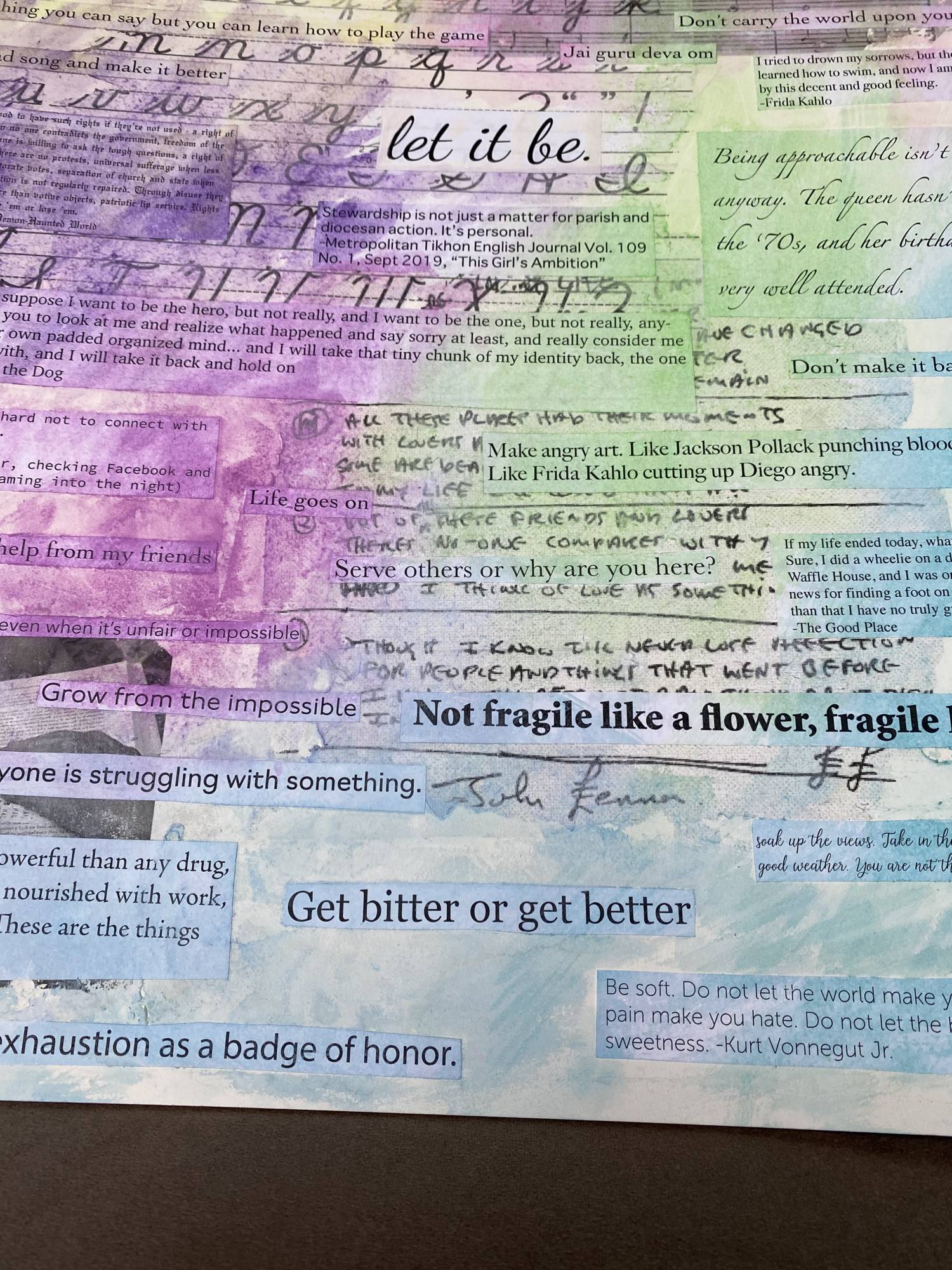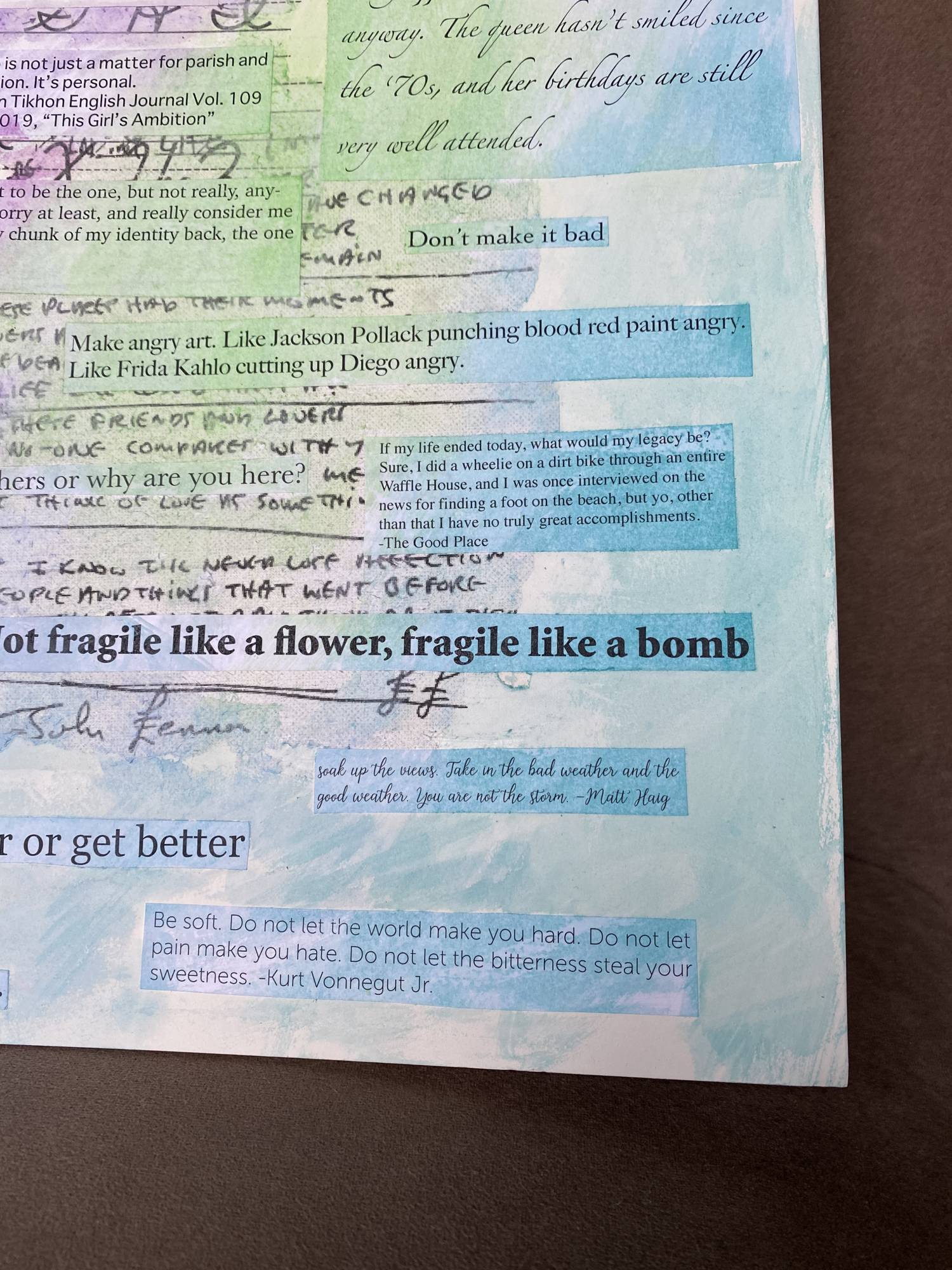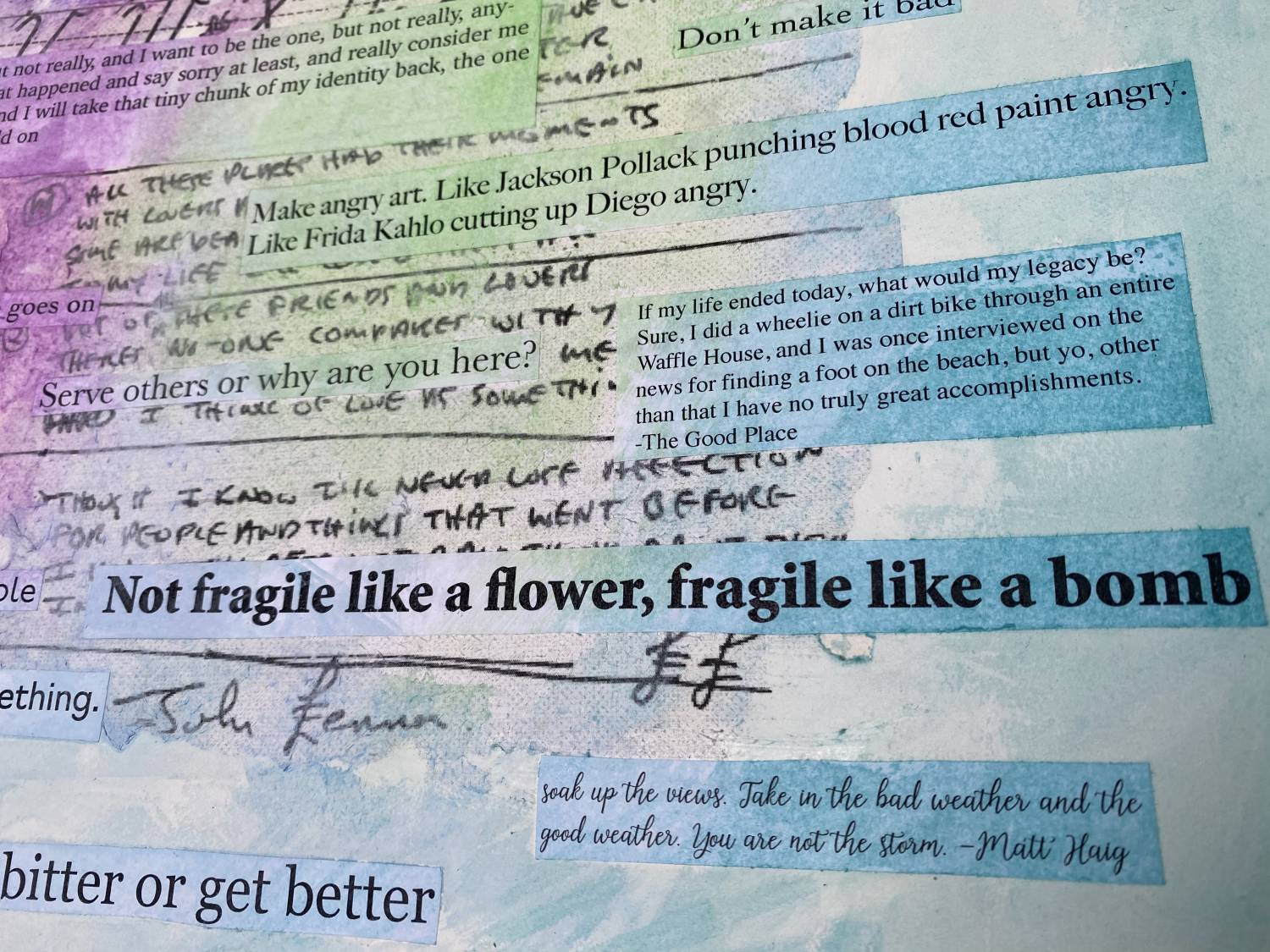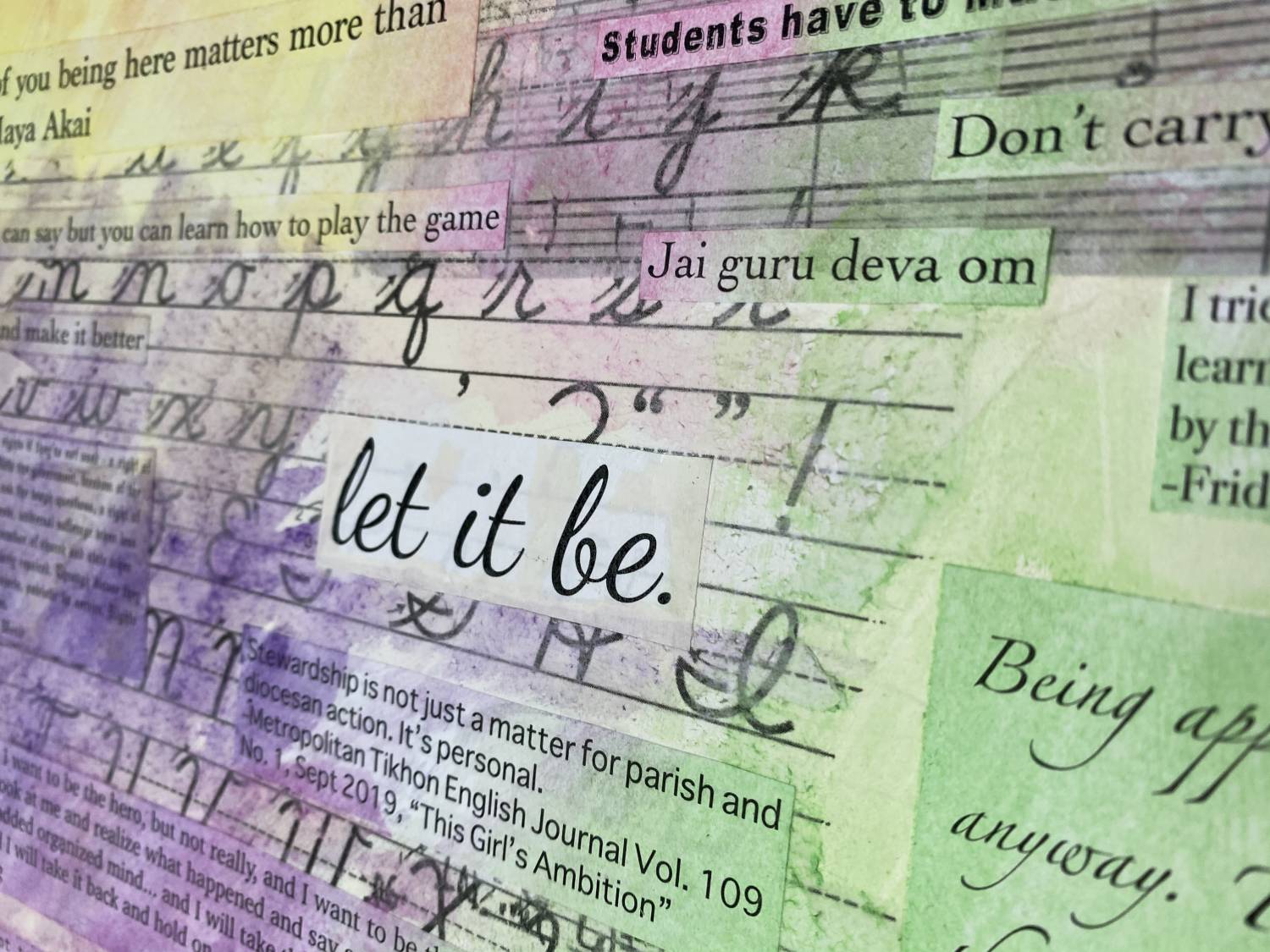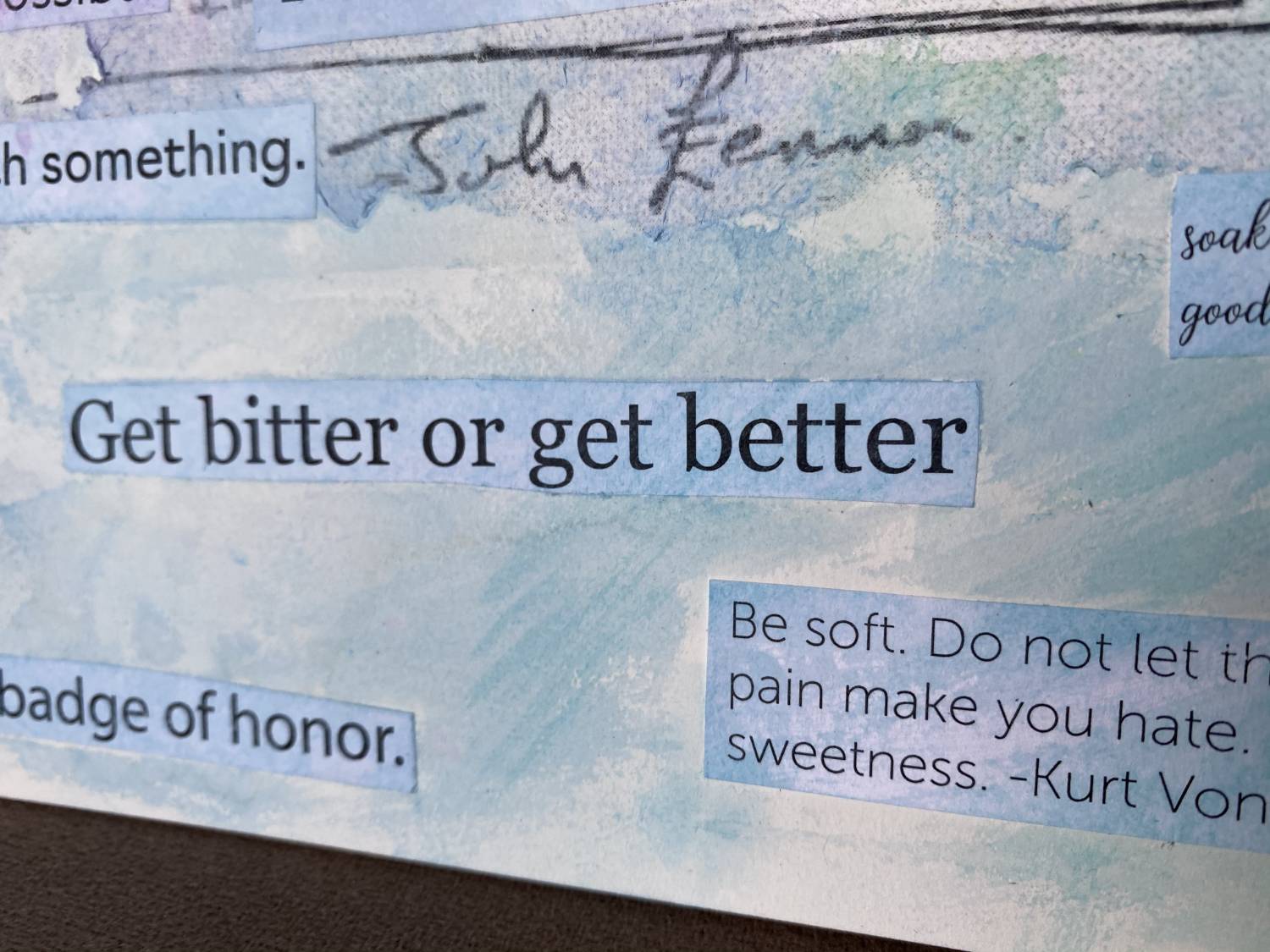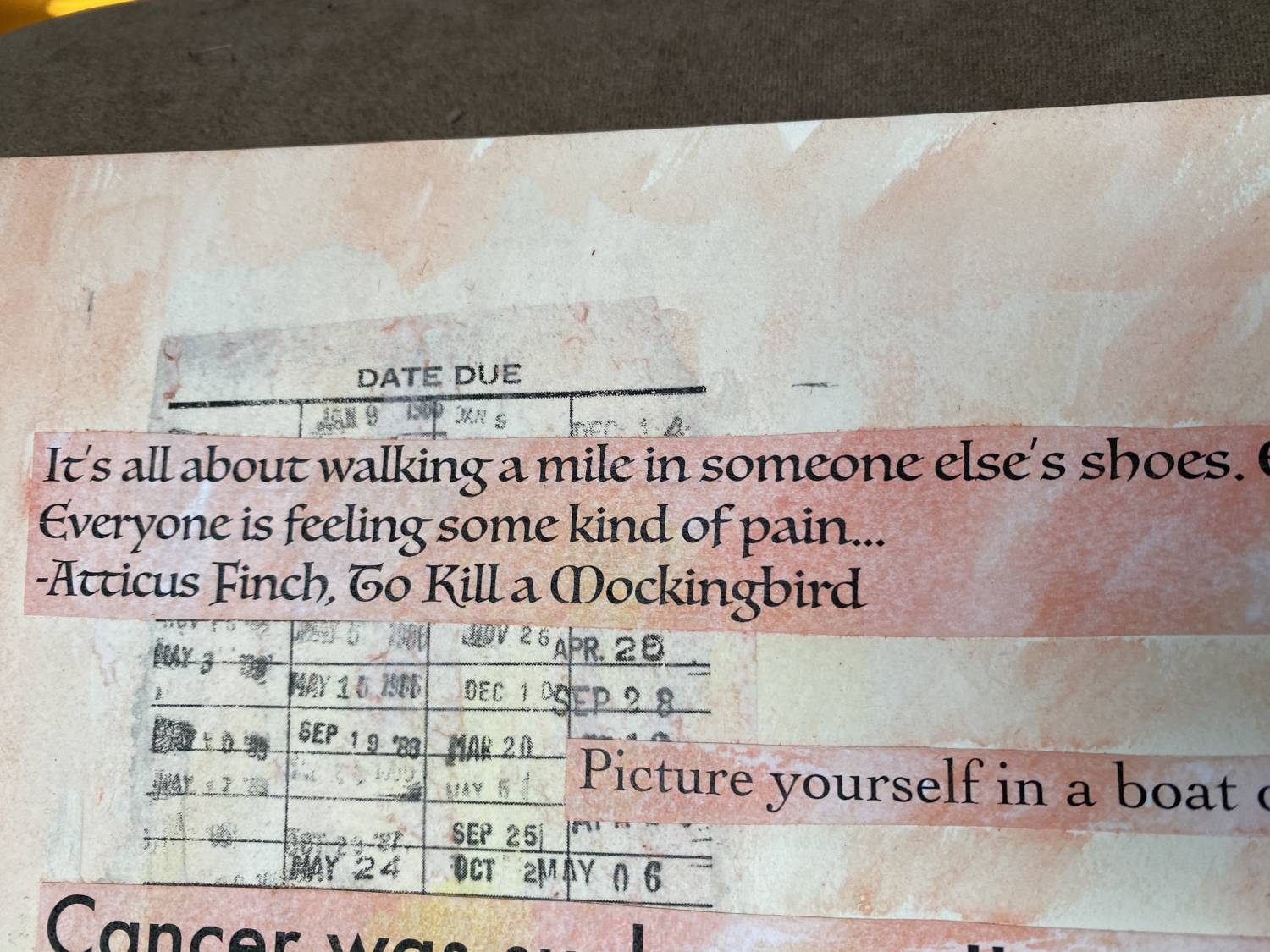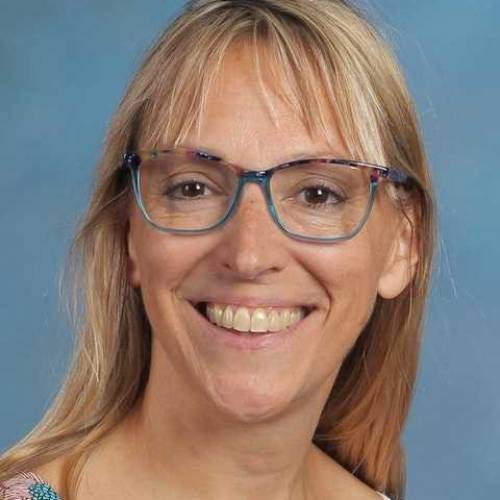 Maria Fischer
Channahon, Illinois
Twitter @fineartsfisch, Instagram @mcreaderpants, Facebook Maria Mellinger
I'm a triple negative breast cancer survivor.
Twist on Cancer: I have a host of happy mantras since cancer, like "You get bitter or you get better." I have a new perspective of looking for the bright side in everything now, even our COVID lockdowns and the current challenges in my teaching career. I feel like everything that happens now makes me think, "Well, it's not cancer," and so I get up and face the day.

Madeline Schultz
@mschultzdesigns (instagram, twitter) Art by Lil Schultzy (Facebook)
"Thoughts"
Collage, Watercolor
15" x 20"
$250
Twist on Cancer: This piece was something that came out of many conversations with my Inspiration, Maria. She is an English teacher and she loves to read. I wanted to represent her passions and her love of words. She is a very fun and goofy person, and she always knows what to say. I made it colorful to represent her positive spirit through her journey.

Show them some love and tell them how you feel.