Nicole Houlihan and Mark Swimmer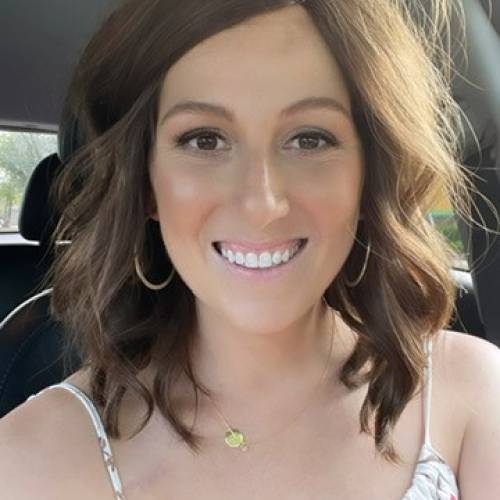 Nicole Houlihan
Evergreen Park, IL
Social Media: nicolestrong_whateverittakes (IG)
Survivor
Twist on Cancer: Although cancer is life altering, it doesn't have to be in a negative way. I never thought I would be standing strong almost 3 years since I was diagnosed with stage 4 bone cancer. I have met the most amazing people, grown as a person, and overcome challenges that were near impossible. I truly believe a positive mindset can bring light to even the worst possible situation. "Only in darkness, can you see the stars." I am blessed with the opportunities my cancer diagnosis led me to. My advice is to fight hard, lean on loved ones, and never give up hope.

Yesterday is history, tomorrow is a mystery, and today is a gift that is why it's called the present.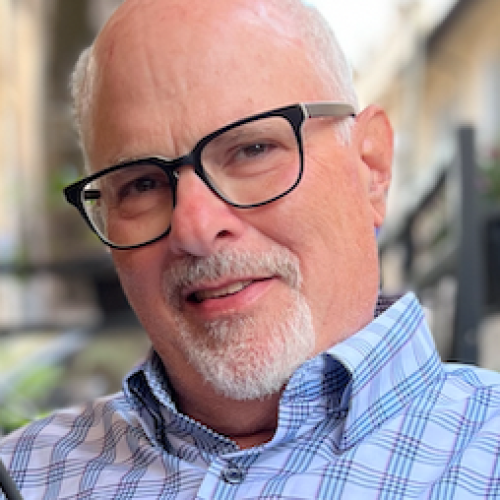 Mark Swimmer
Palatine, IL
www.swimmerchicago.com
Social Media: Mark Swimmer (LI)
"Joy is Forever"
Digital
14" x 14" x 2"
$600
Artist Statement: From the moment we met virtually, we hit it off. Nicole is a very giving
person. Kind of interesting she is a pediatric cancer nurse for her
position. It is ironic that she would face cancer at this time. She knew
very well how to navigate the system.

Nicole has a very large family who she is close to. They, of course, were
aware that she was facing cancer. She is a very open person and shared
that she had cancer to many of her friends, as well. She is doing well,
about a year out from her diagnosis. She is very busy with her family all
the time. She was dating her husband about 10 years, and they
married. I believe she was diagnosed soon after they were married. She
has been married over 3 years. Nicole also loves their French Bulldog.
Because she is a very cool person, I sent her a message saying that her
loved ones are very lucky to have her in their lives.
She is very active with two organizations, Christmas without Cancer,
Andrew Wisher Foundation and Jays Hope. Nicole actually raised $5,000 for
them.

When I started thinking about the piece, I thought about a heart.
Somewhere in the piece needs to be a big heart. Nicole has a big, big
heart. The other components tie into her beliefs as a person.