Sonya Keshwani and Bailey Scieszka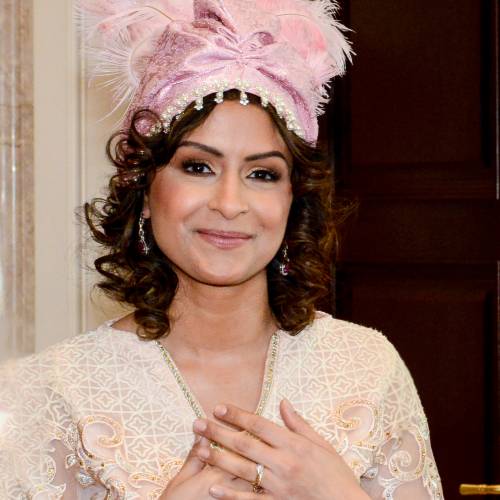 Sonya Keshwani
New York City, NY
Social Media: @styleesteem; @nymannequin
Breast Cancer Survivor
Twist on Cancer: My "Twist on Cancer'' is: Your story can be whatever you want it to be. You have the power to shape the narrative of your life, and that includes diagnosis, treatment, and healing. This belief that I hold close to my heart flourished through my experience with Twist Out Cancer. As a second-time Inspiration, I discover everyday that beauty exists in the art of interpretation. I first practiced this notion when I saw my hair loss during chemotherapy as a chance to create beautiful headwear. Through this process, I learned that loss isn't always loss. Sometimes, what we lost simply takes new form - like when a fashionable crown takes the place of your hair. As a survivor-turned-CEO of StyleEsteem, this same notion inspires me to design pieces that put a positive, hopeful, and inspired twist on how we see ourselves and our hair journeys. Because in the interpretation lies the story in which we are the heroes, the protagonists in our brushes with cancer.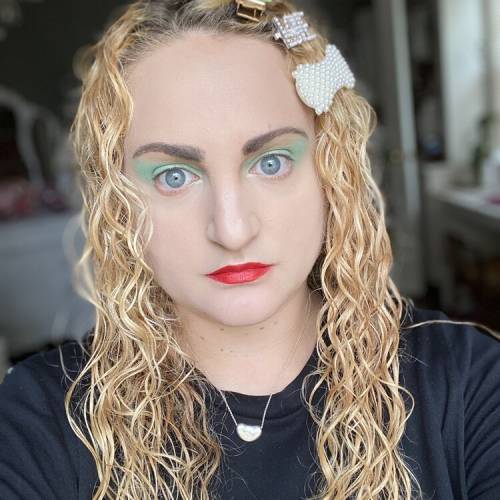 Bailey Scieszka
Detroit, MI
Website: www.baileyscieszka.com
Social Media: @bailioni
"HOUR BY HOUR - SONYA IN 4 ACTS"
Mechanical watches and enamel paint
Variable Dimensions
$500
Artist Statement:
-PRELUDE: Sonya and I met on Zoom. I was in Detroit, she was in NYC. She told me her story about surviving breast cancer. In our hour-long conversation, she brought up certain phrases and themes that resonated with me. She said cancer treatment was a dehumanizing experience. She felt like a doll. She had to slow down time for herself, "take it hour by hour."

Storytelling is another way of timekeeping by creating a timeline of images and ideas. Just as the mechanical Bolex camera links photos together with tiny gears to make a film, I present four, doll-sized watches that symbolically tell a story through the theme of a four-act play:

-ACT I: Sonya first learned she had breast cancer while working in Washington DC. This is the only watch that runs the way we think watches should work. It depicts the Washington Monument at night. This is life before.

-ACT II: "Take it hour by hour."

-ACT III: "A dehumanizing experience."

-ACT IV: Sonya has come out of her experience with cancer by starting a creative business. She is the founder of Style/Esteem, a glamorous turban company. She has changed careers from Public Affairs in the Justice Department in DC to have a successful career in fashion in NYC.