Cathy McKinnon and Marigrace Francis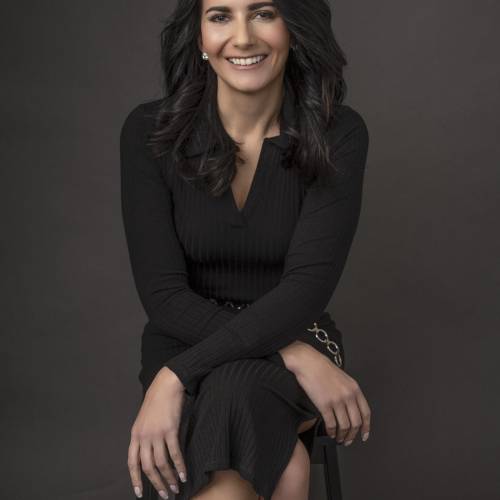 Cathy McKinnon
Chicago, IL
Social Media: @thecathymckinnon
Survivor
Twist on Cancer: 15 years ago, cancer forever changed my life, rocking my world. No signs, symptoms or anything that would indicate this could be a possibility, made the papillary thyroid cancer diagnosis even more shocking.
She recalls sinking to the floor in the hallway of the hospital when she was handed the biopsy report, understanding this would forever change her trajectory.

"I'm not done yet" were the words she said to the doctor. "Not done living, not done experiencing, not done fighting" knowing there was more to why she was put on this Earth, she had not lived out her mission yet and that included becoming a mother.

She is known by those around her as "warrior" for her fighting spirit, keeping her smile and hope through all the ups and downs of not only the initial cancer treatments but learning and adapting to the long-term effects.

Cathy has since taken her lessons learned and reached back to help those that are experiencing their journey. Cathy doesn't want others to have to go through it like she did; to feel alone and isolated in the fear of the unknown.

She describes it as the greatest healing journey of her life; physically and mentally.
This year she celebrates 15 years of remission, her son turning 12 and the beauty on the other side of cancer.


Marigrace Francis
Hamtramck, MI
Social Media: @grace_francis_art
"Warrior"
Acrylic and colored pencil on wood panel
18" x 24"
$50
Artist Statement: Cathy's cancer story could not be told without discussing her infertility journey. It was her desire to have a child that led to the discovery and diagnosis of her Thyroid cancer. Throughout these experiences, Cathy was put through so much physical and emotional strain and loss. Despite it all, Cathy is now a loving person who values her health, experiences, and sharing life with her son. She has a strong urge to provide her son with the mindset that she was only able to achieve after experiencing so much trauma.

In my painting, I tied Cathy's experiences to the myth of Romulus and Remus. In the story, the twins Romulus and Remus are found helpless by a wolf who takes them in and nurses them ensuring their survival. The symbol of the maternal wolf represents strength, endurance, and a strong desire to protect her family. In this work, the wolf is with one child who symbolizes Cathy's son. In the sky behind them are six stars each representing a miscarriage. The scene is depicted at sunrise to symbolize hope and new beginnings but also addresses the daily reminders, both physical and emotional, that are present after having lived through such experiences.