Vanessa Pettijohn & John Weber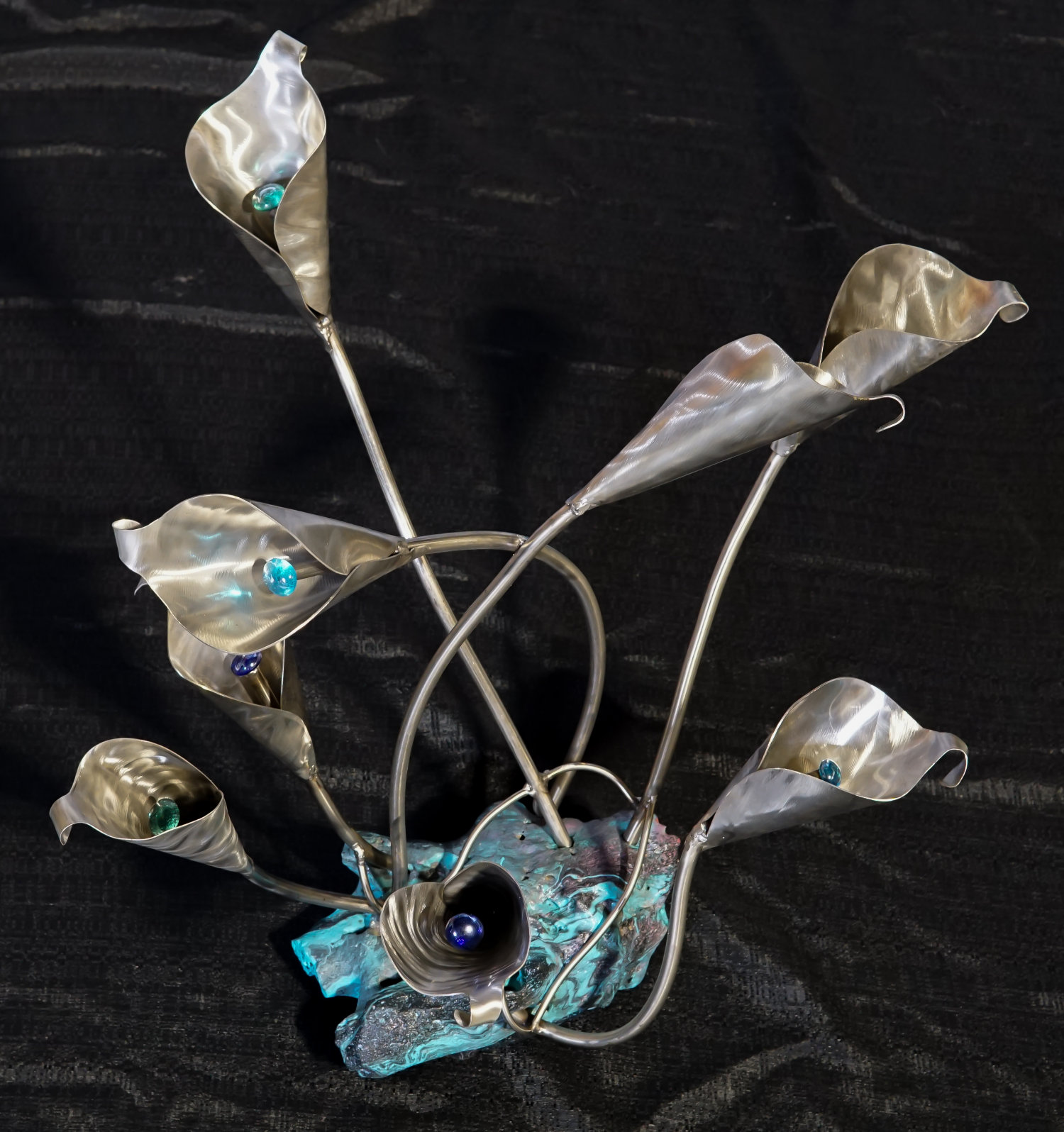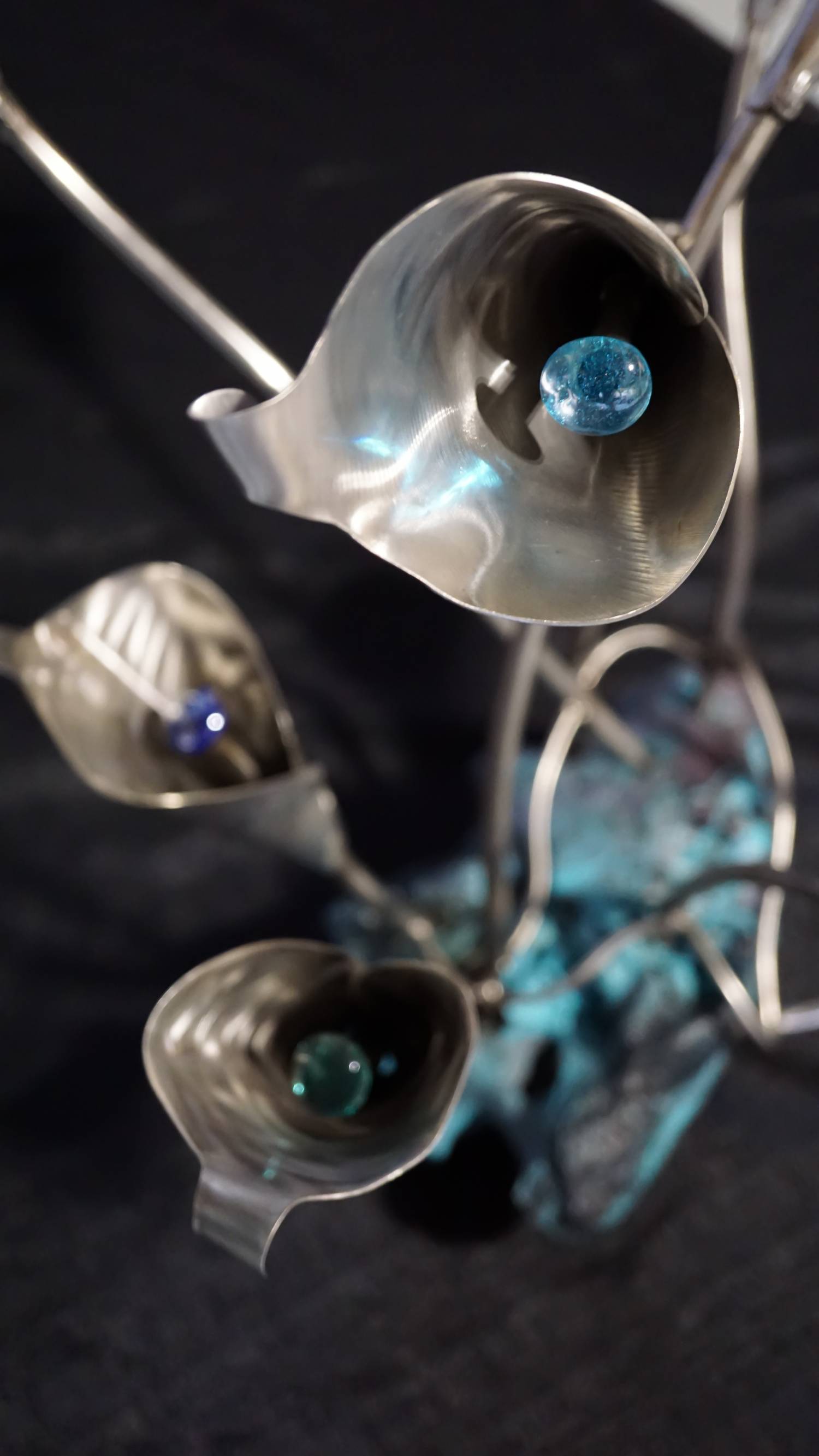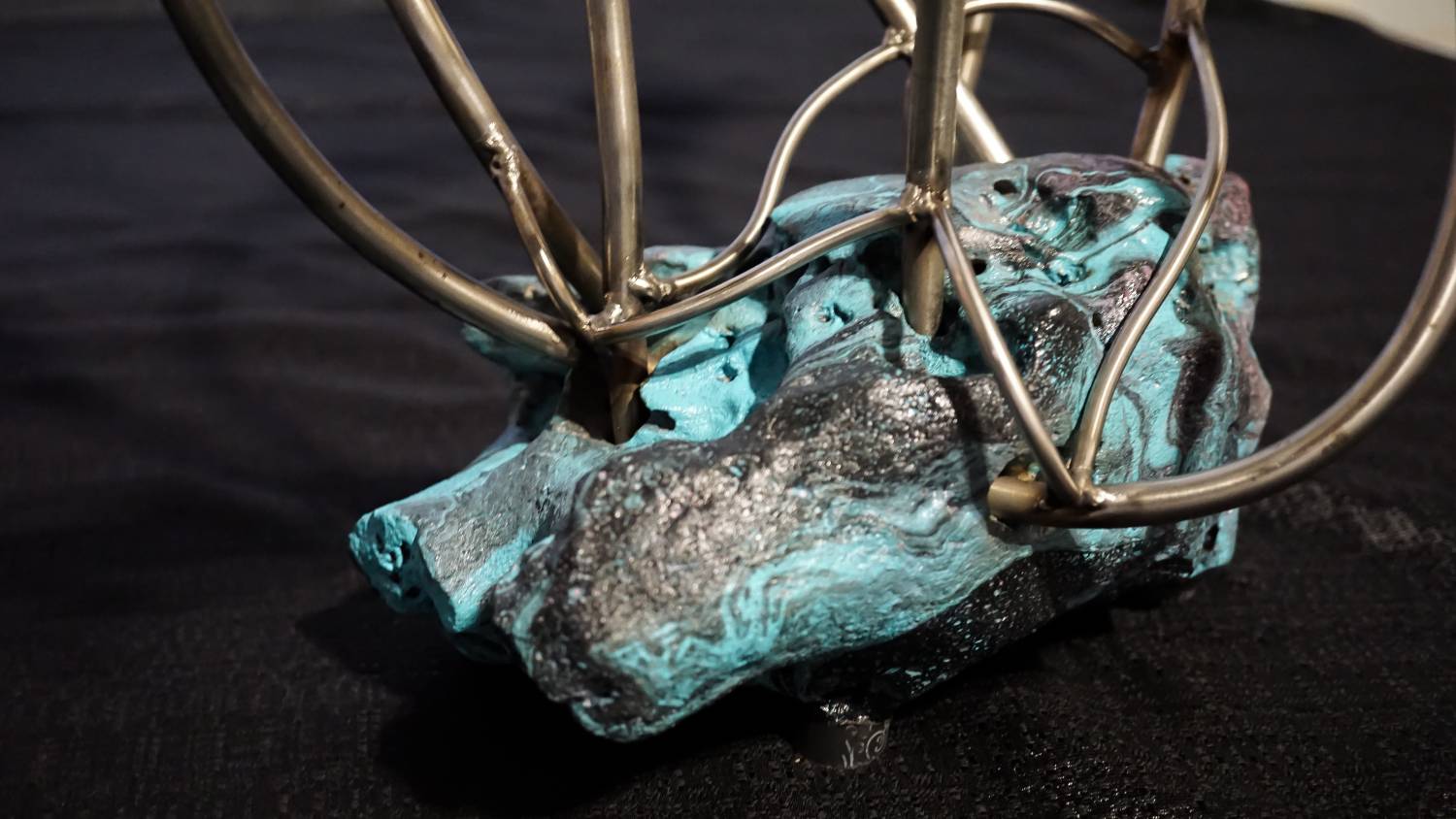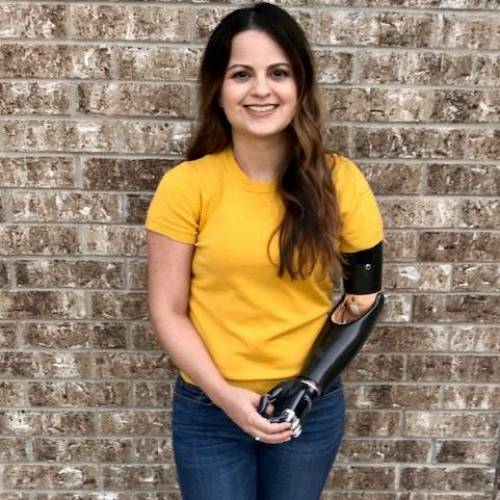 Vanessa Pettijohn
Round Rock, Texas
Survivor
Twist on Cancer: Going through cancer and amputation at a young age has forever changed many aspects of my life. Though I have experienced losses from the cancer I have also gained many positive experiences. The people who have supported me during cancer and after cancer are my angels. They have taught me so much about the beauty of love and connection. Facing cancer caused me to gain resilience, creativity, perspective and gratitude. My experience shaped my career goals and brought me to the field of social work. In my work with cancer survivors I continue to learn from and to be inspired by the strength of other survivors.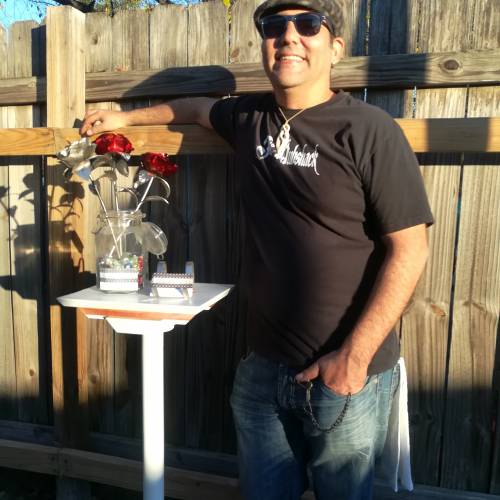 John Weber
ArtByJohnWeber.com
@dubsteel24.7
"Roots"
Stainless Steel, Limestone, Glass
18" x 24" x 18"
Artist Market Value: $1500
Artist Statement: As far back as I can remember, I have enjoyed creating. My daily work is building stainless steel kinetic sculpture and through the influence of my mentor, I have been introduced into the life of being an artist and a world of possibilities. Ive been working with stainless steel for thirteen years, watching my pieces span many different styles, from organic to industrial. The final piece of art is usually the result of 2 or 3 evolutions that occur as I work. Through my art I have been introduced to new artists, new ideas, friendships, organizations, collaborations and partnerships.

I'm excited to be part of Brushes with Cancer for the second year. "Roots", represents Vanessa's personal journey, and how connected her path is to the lives of others she reaches in her daily work. Calla Lilies are often associated with faithfulness, a tenet that permeates through different spaces of Vanessa's life. It was only natural that her story be told through rock and metal, hard materials that come from the earth, yet grows upward as delicate beauty shared with others.

Show them some love and tell them how you feel.
This match is generously been sponsored Bob Kaufman.