Vicki McGrath & Joy Misu Ulrich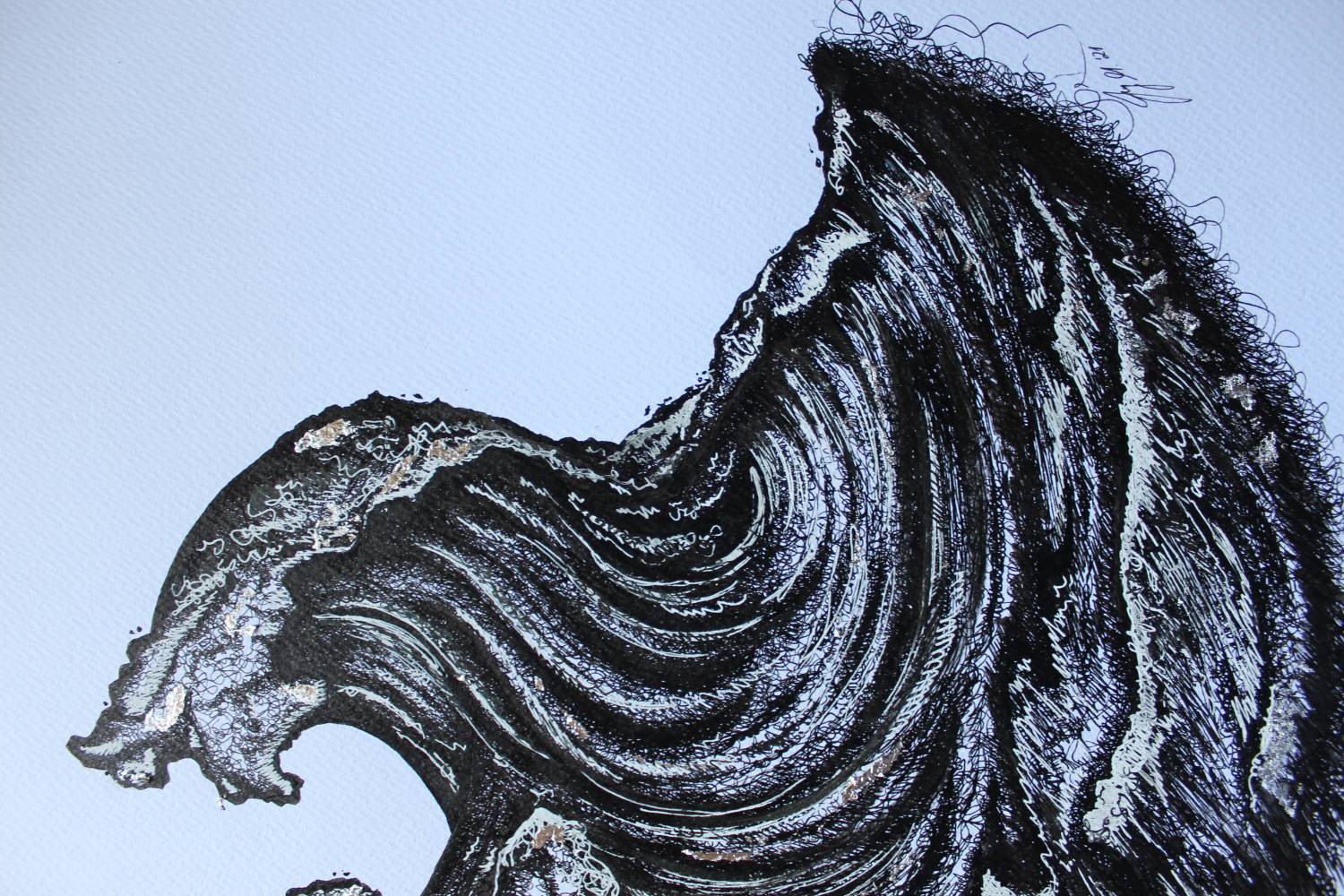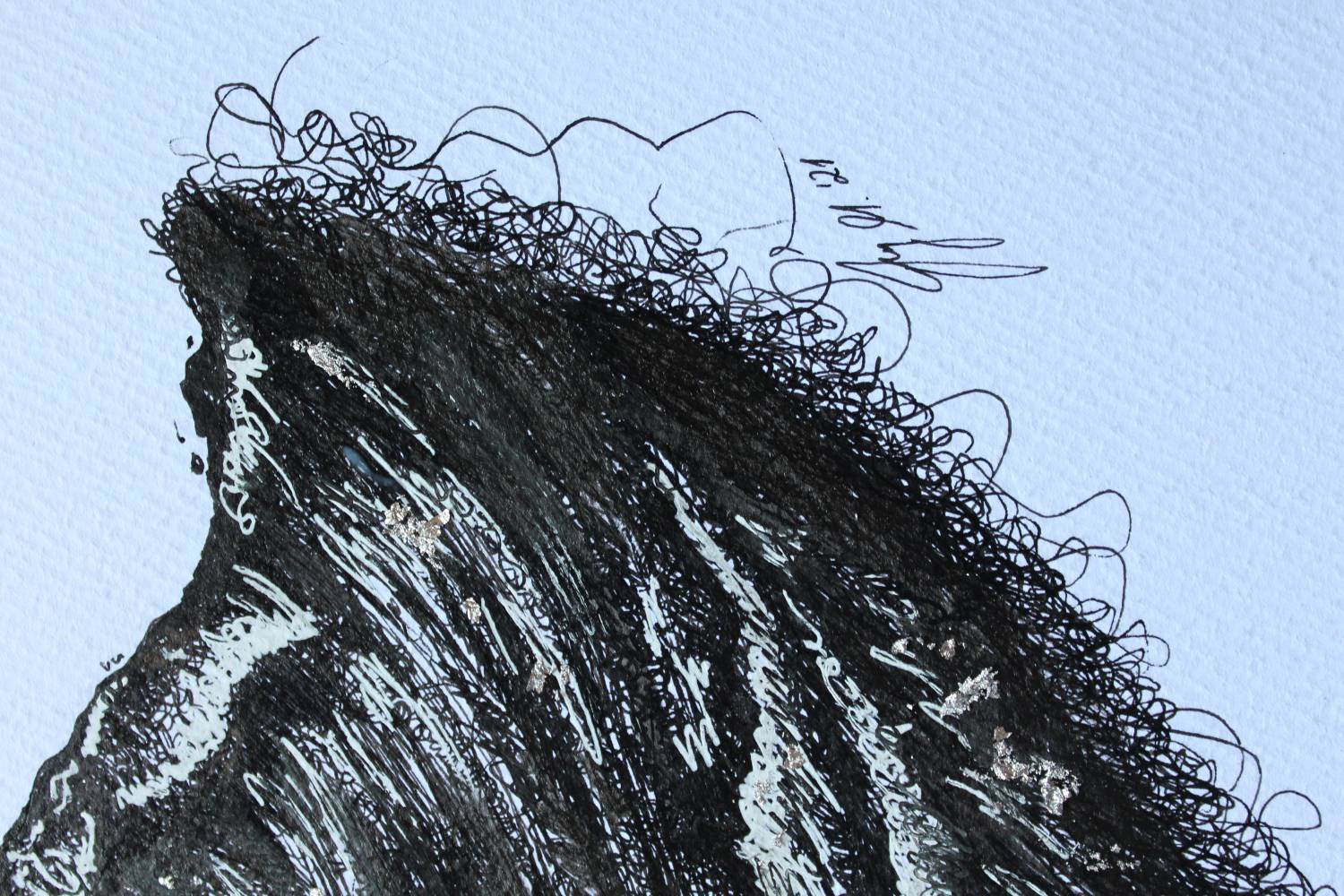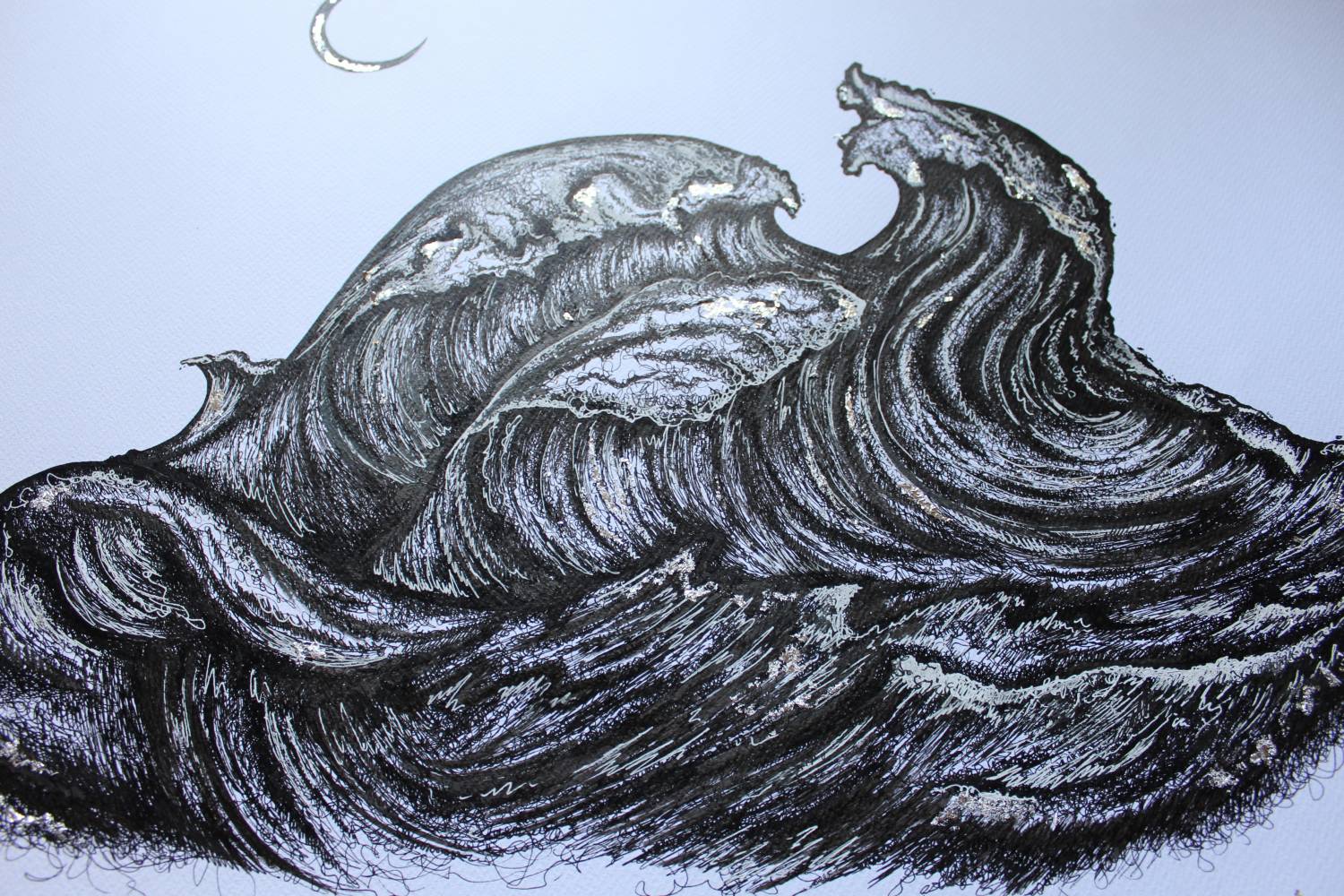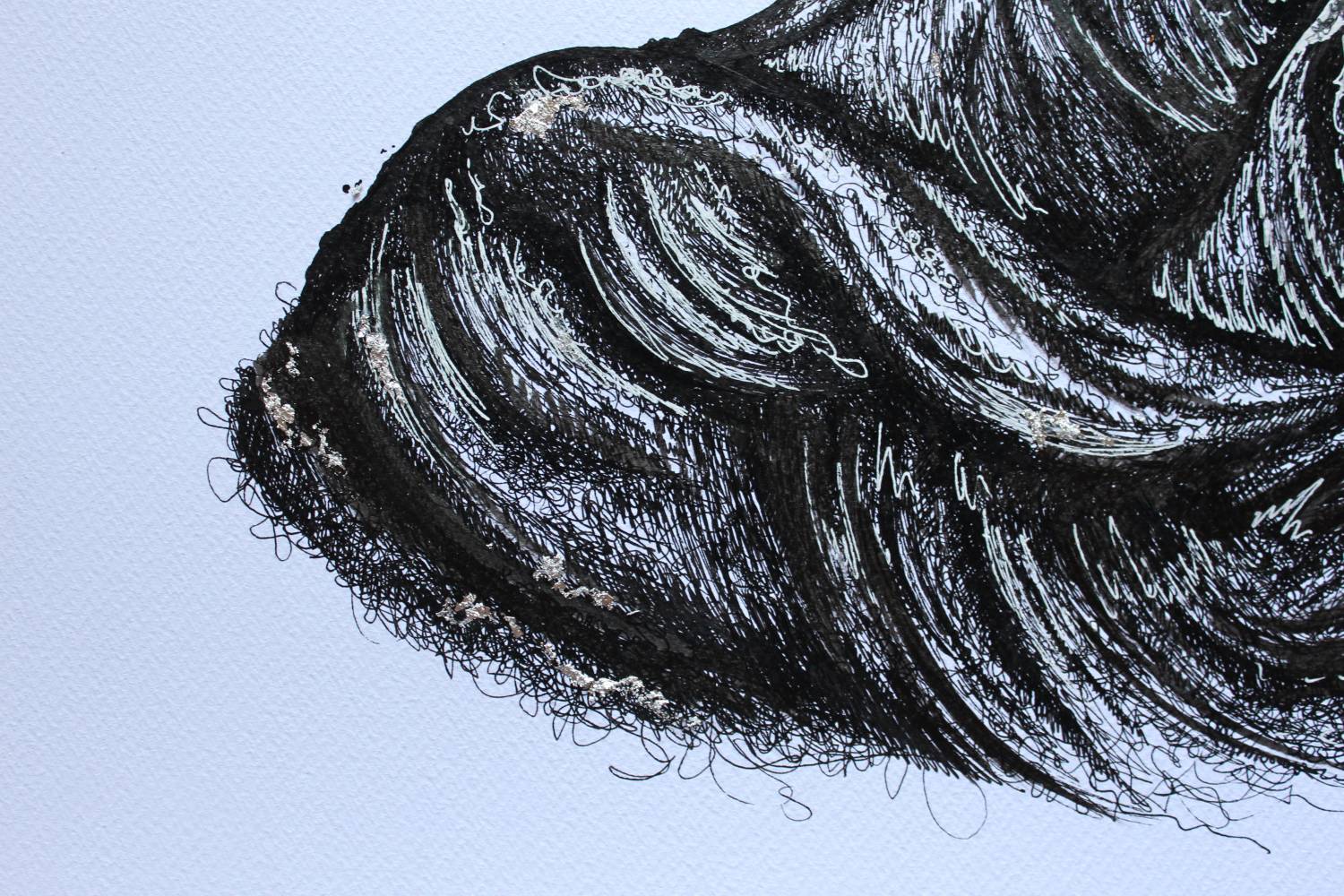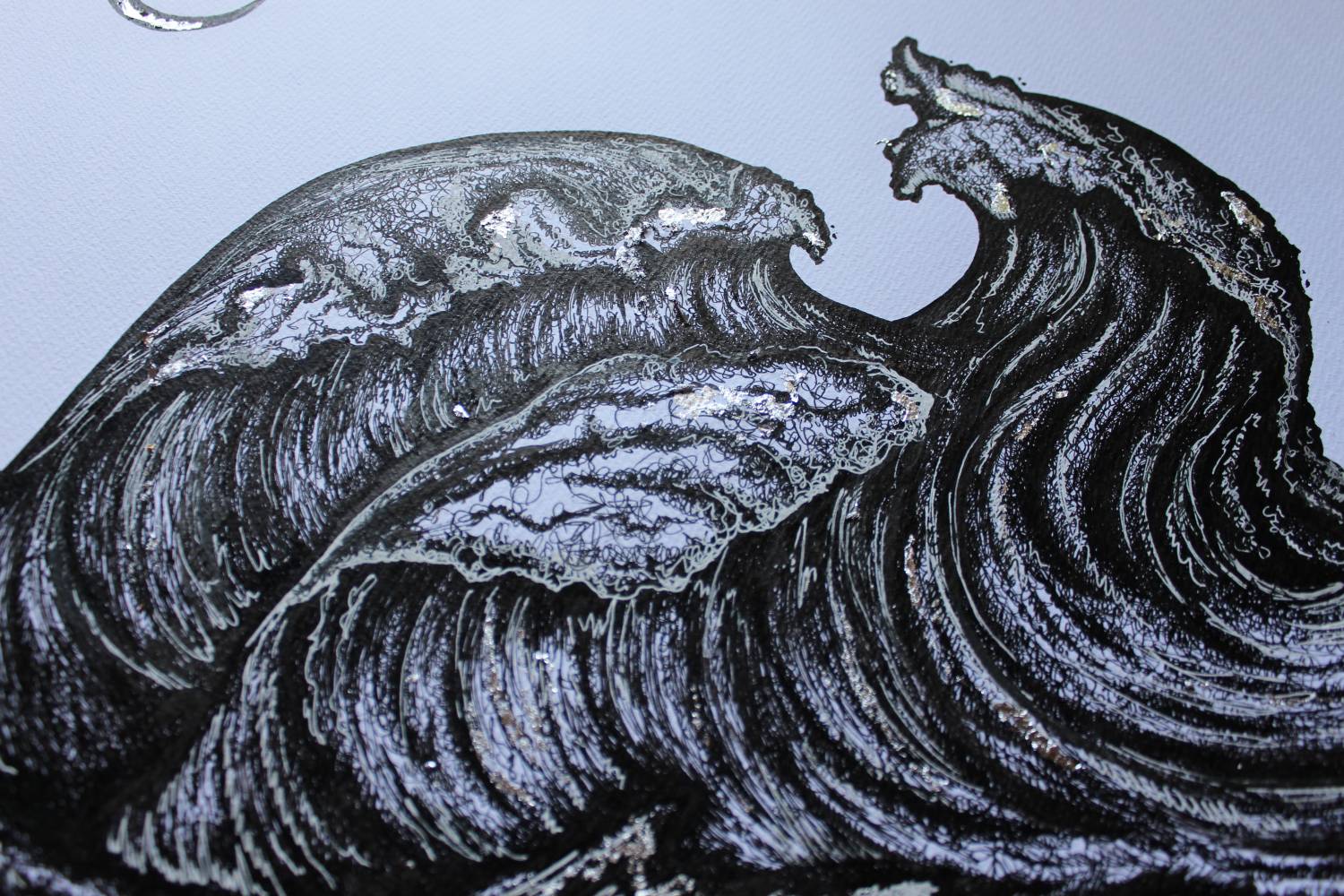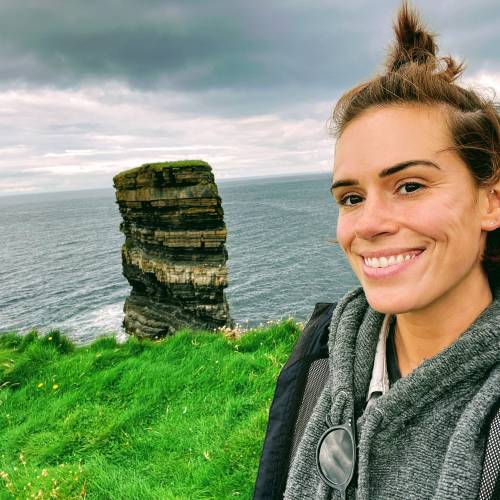 Vicki McGrath
Dublin, Ireland
Social Media: @vikkimcgrath
Survivor
Twist on Cancer: It was so lovely connecting with my artist Joy and amazing to see what she created.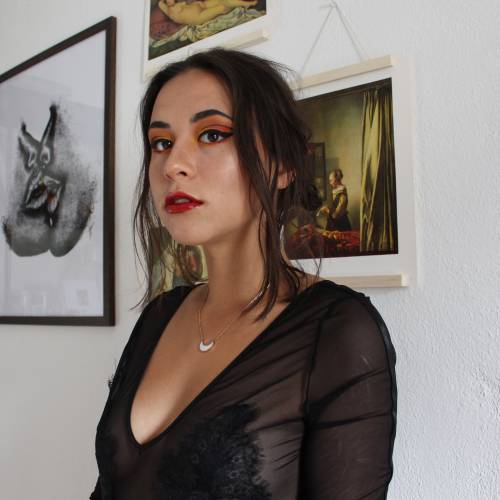 Joy Misu Ulrich
www.joymisu.com
Social Media: @joymisu.art
"You will recover, but utmost care is essential"
Black and white gel liner/pen on white textured "paint on" paper, finished with silver metal foil
65 cm x 50 cm x 1 cm (including a frame)
$500
Artist Statement: Working with Vicki has been a true blessing. It gave me a new perspective on life, since she is an inspiring woman who had to overcome the challenge of breast cancer at a young age. But despite her diagnosis, she stayed positive and she learnt to listen to her body. The art piece is called "You will recover, but utmost care is essential," which was a fortune that she got right after her diagnosis when she travelled to Japan. I also wanted to include her love for sports, especially swimming, that's why I captured an ocean scenery. It is a stormy night, which represents the challenges she had to overcome. It is pictured with a crescent moon, because Vicki told me that she really connected with the moon during her treatment.