Selena Strader & Jennifer Eisenberger


Selena Strader
Statement not available.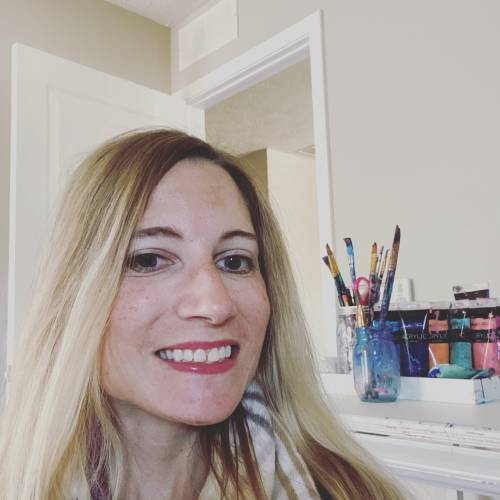 Jennifer Eisenberger
Instagram & TikTok: @artworkbyjenndesigns
Transition
Acrylic on canvas
20x20x1.5
$900
Artist Statement: I enjoyed working with Selena through this process. After hearing her story, I was able to transition it into artwork!I applied multiple layers of paint, to represent the different "layers" of cancer treatment. I then applied the lighter shades of blue and pink to represent healing and the remission period. The painting represents to me the "transition" of illness to healing!