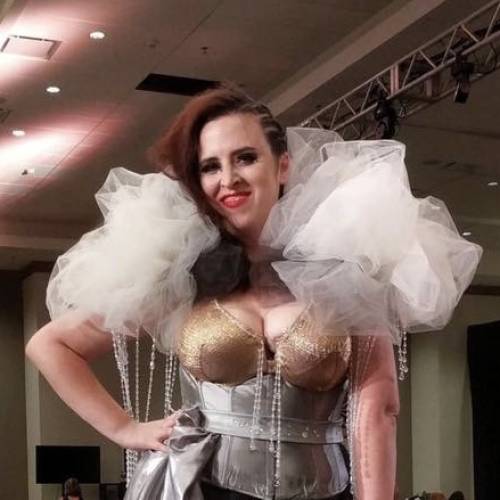 When Katie Gray was diagnosed with breast cancer, she was 30 years old and the first person in her family to receive a cancer diagnosis. While she had support, she didn't have anyone in her inner circle who truly understood what she was going through. So, she turned to Google.
Through an online search, she discovered the Breast Cancer Resource Center, an organization with the support she needed and one that was geographically close by. Similar to the mission of longtime Twist Out Cancer supporter Imerman Angels, Breast Cancer Resource Center connects individuals going through treatment with survivors. Katie connected with a breast cancer survivor who understood her unique needs and offered support without overstepping. 
"I really liked how they wouldn't tell you 'Here's what I think you should do,' they tell you 'This is what I did," Katie said. "They don't judge how people decide. It's very easy to say 'This is how I would do something' when you're not actually going through it."
When Katie was diagnosed a second time, the center was there to support her needs, even donating a recliner she needed for her reconstructive surgery. 
"That's one thing I've learned in my journey is how great the breast cancer community is," she said. "We all lift each other up and check in on each other—we are special in that regard."
Through Katie's connections, she learned about Twist Out Cancer and was curious about the organization's Brushes with Cancer program, where an individual touched by cancer is paired with an artist to create a piece inspired by their journey. 
"I thought it sounded interesting and kind of different," she said.
So, with a week left to apply, Katie sent in her application. 
Continuing connection through art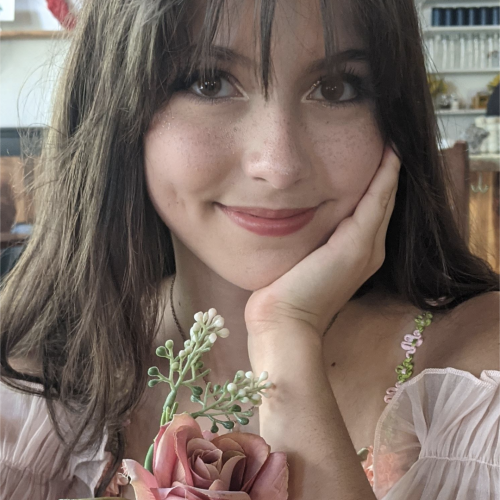 Katie had experience using art to raise awareness for breast cancer—she participated in an 'art bra' fashion show for Breast Cancer Resource Center, however, she was eager to engage in art a new way.
"Twist Out Cancer offers a different artistic expression of my story," she said. "I was wearing bras that someone else created, and it wasn't sharing my story."
Katie admitted when she was first diagnosed, she kept her journey to herself. But as she started to open up, she recognized the benefits of talking about her experience. 
"Sharing it has helped in a lot of ways," she said. "It helps with recovery."
And by sharing her experiences, Katie is able to help others who were once in her position.
"Ultimately, I wanted to share my story because I wanted to help someone else, and I've been able to do that," she said. "My aunt had reconstruction and she called me for advice. It's nice to be able to assist other people with their struggles."
By the time Katie was paired with her Brushes with Cancer Artist, Lyrika Van Vliet, she had become comfortable enough with sharing her story, so she immediately jumped in.
"I sent an email to her as soon as we got our match email," Katie said. 
With the two being within driving distance of each other, they were able to meet up for lunch, with 15-year-old Lyrika's mother joining them.
"I didn't realize how young she was until I met her, and that was cool," Katie said. "At first, I thought, "She's 15, how is she going to get me?' and that was a silly worry."
"The Blossom of a Wish"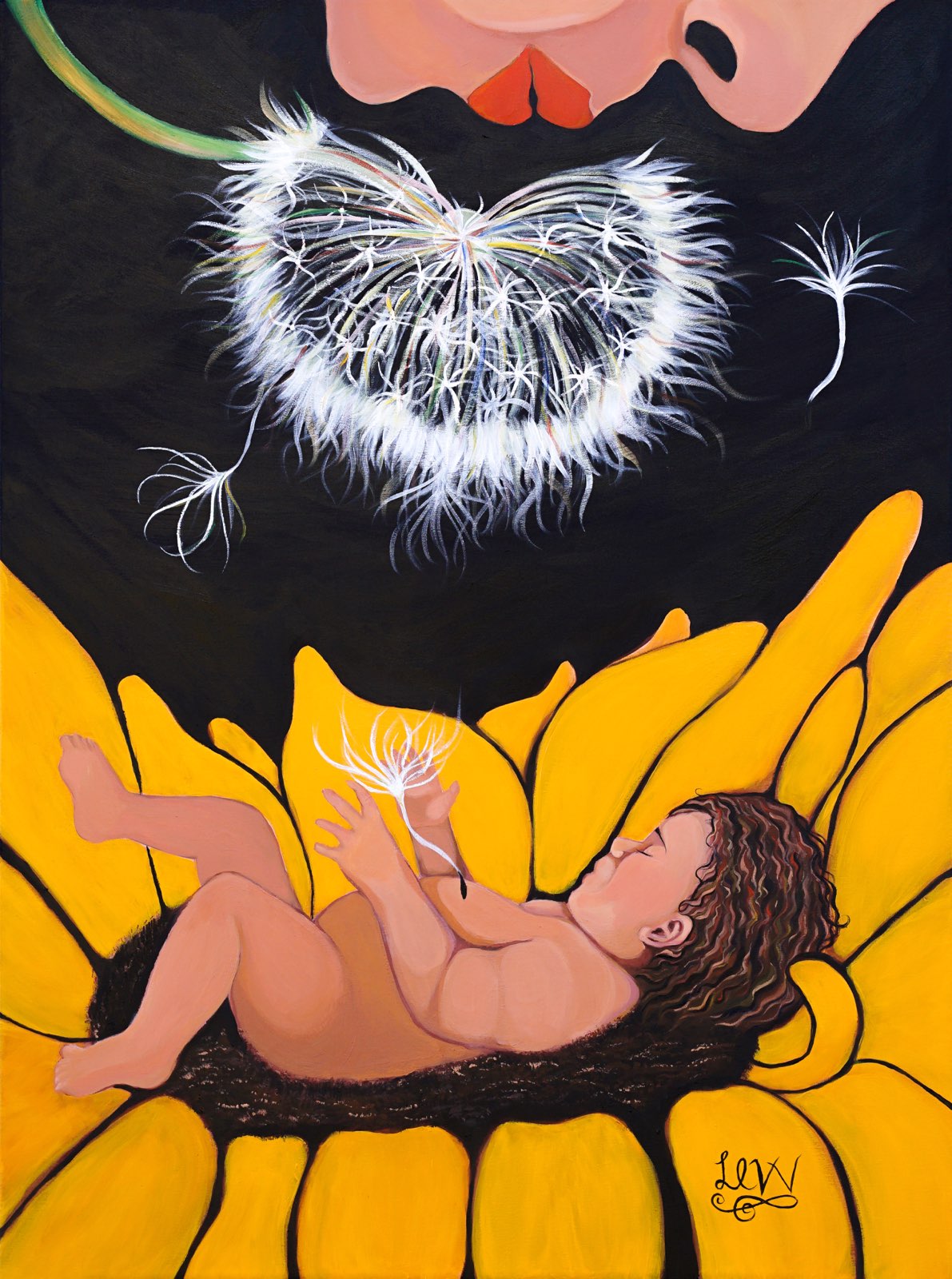 During the four months the pair connected, Katie shared so much about her life that she didn't know what direction Lyrika would take with her painting. So, when Lyrika revealed "The Blossom of a Wish" to Katie, it was a beautiful surprise. 
The painting shows a baby lying on a large flower as if it were a cradle. At the top of the painting is a pair of female lips, blowing the seeds of a dandelion over the baby and flower. The painting represents Katie's hope for a child. 
"She knew I'd been doing IVF but I didn't know what she was going to focus on," Katie said. "I'm glad she focused on what she did."
Katie's road to becoming a mother has been a challenging one. After she finished treatment for her first diagnosis, her oncologist told her 'If you want a baby, you should do it sooner rather than later.' Right as she was ready to get pregnant, she received her second diagnosis.
"My dream of breastfeeding died," Katie said. "It's always something I wanted to be able to do.
I saved my boobs the first time in hope to be able to breastfeed."
Making things more complicated, Katie carries the PTEN gene mutation, which leads to an increased likelihood of cancer. As a result, she chose to do IVF, which eliminates the chances of her passing the gene mutation onto her child. 
I did an IVF cycle back in June and now have two girl embryos that are perfect."
Katie's IVF journey coinciding with her Brushes with Cancer journey was perfect timing, as Lyrika adeptly captured the hope and determination Katie has to become a mother. 
"I cried, it was amazing," Katie said. "The title is perfect. Making that dream into a reality of a baby is what I've been working on for many, many years."
Another aspect of the painting Katie appreciates is how Lyrika did not focus on her experience with cancer. 
"What she painted is the culmination of my whole journey and she focused on the best part of what could happen," Katie said. "I liked that she focused on positive things instead of the cancer—cancer is just a thing that happens to us, it's not what defines us."
As of this writing, Katie is preparing for the next step of the IVF process, bringing her one step closer to motherhood.