Total opposites often make for the best pairings, and that's what happened when Twist Out Cancer matched Inspiration Joni Goldstein and Artist Nancy Rosen. 
"Joni is very bedazzled. I am not bedazzled, I am the opposite," Rosen said.
The two connected instantly and found out they have more in common than they thought. A dancer, Goldstein's happy place is the dance studio, which isn't much different from Rosen's happy place: her art studio. The duo also bonded over having sons in wrestling. 
"Not often are there Jewish wrestlers," Rosen said. "Joni and I have been immersed in wrestling culture for years."
During their first meeting, they talked from 10 a.m. until 1 p.m., using that time to explore their various connections. As they got to know each other, Rosen was struck by Goldstein's bright, unique, positive attitude – an attitude that rises above the heartbreaking obstacles that were put in her path. 
"Her attitude is just Joni, that's part of her story," Rosen said. "Such a great attitude and such a lovely family. It is a lot to take in but she handled it with such grace and dignity. There was never anything negative, never 'woe is me.'"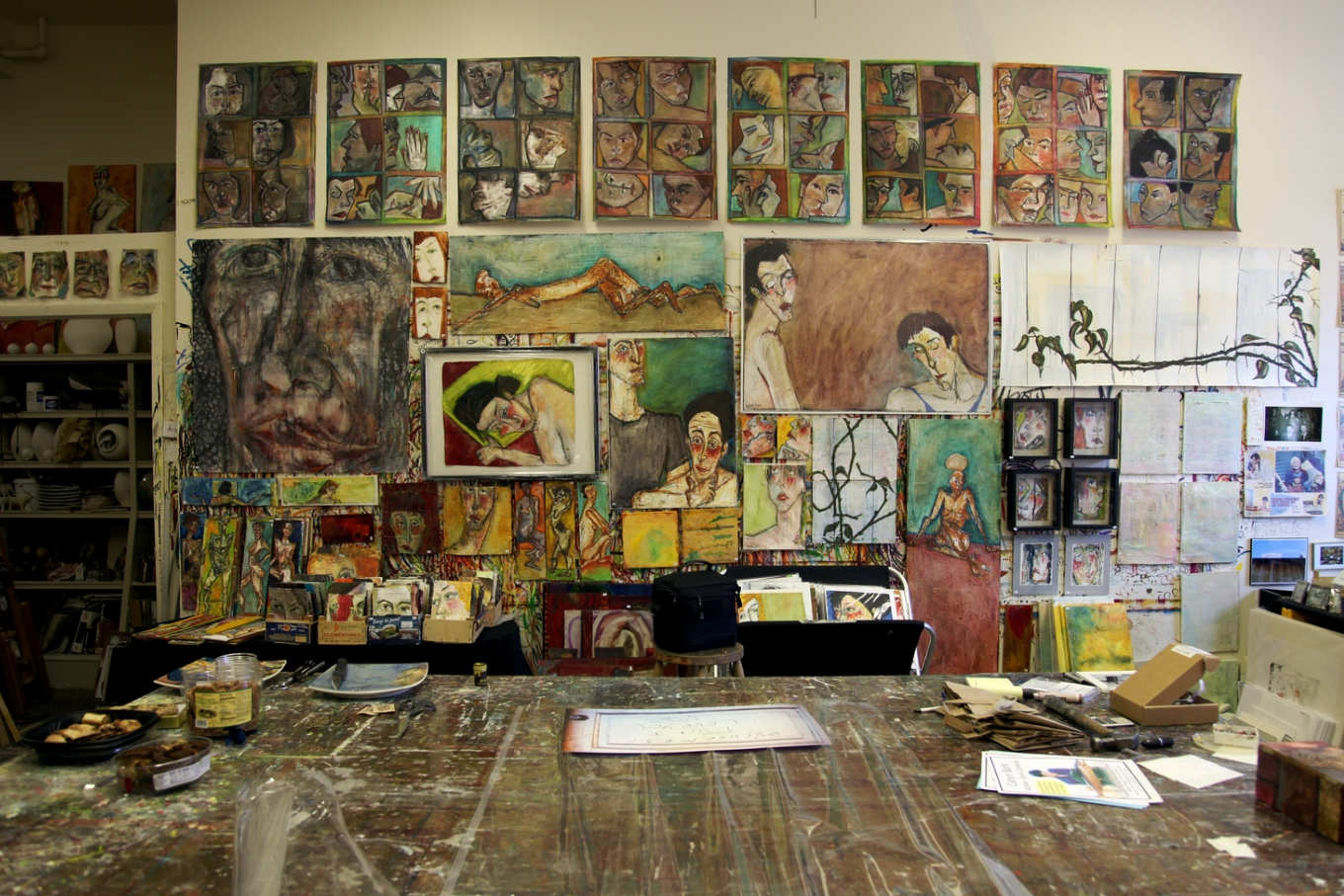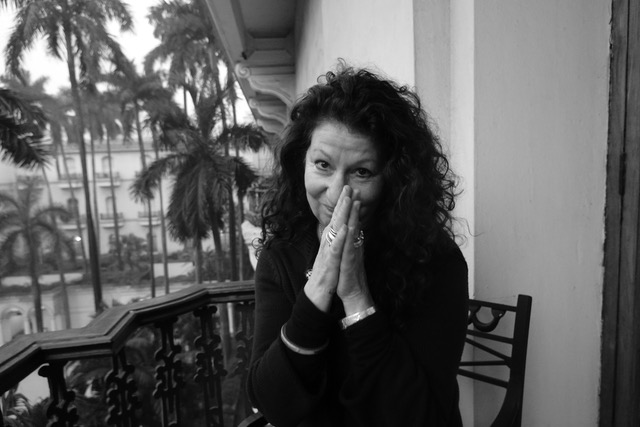 Rising above cancer through dance 
Goldstein knew cancer was coming. Despite not having the BRCA gene, her three sisters went through breast cancer diagnoses and treatments. 
"I was just waiting," she said.
It was fall of 2004 and she was getting ready for work when she got the life-changing call from a radiologist. She said the sterile, matter-of-fact delivery made her stage 1 breast cancer diagnosis that much harder. 
"I didn't know this person and it was so horrible to have someone you've never met deliver this heartbreaking  news."
Goldstein immediately turned to dance. A lifelong dancer, she has been teaching at the same studio for 46 years. 
"I love going to class and seeing what I can bring out in kids," said Goldstein, whose daughter is a professional ballerina. "I've had wonderful dancers and seen some go on to dance professionally or start their own companies."
Goldstein had a job to do and that job got her through some of the worst days of her life. 
"After I got the call, I had a four o'clock class and didn't have anyone to teach the class," she said. "So, I went there and taught ballet for a couple hours and for two hours I forgot about my diagnosis. When I got out of class I said 'This is how I'm going to live my life.'"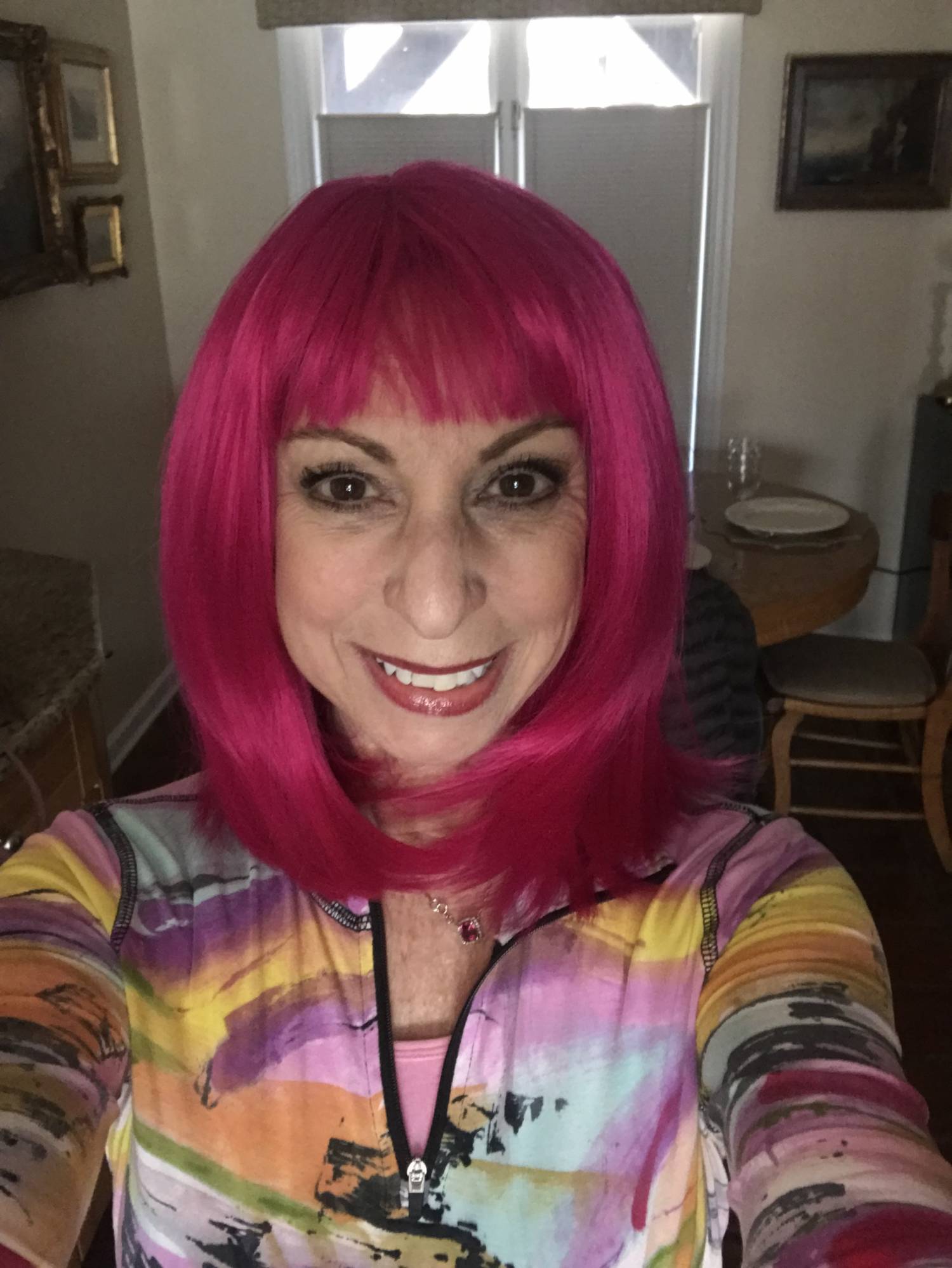 The hits keep coming and Joni keeps pushing
Goldstein was in remission when she was devastated once more. In 2016, her husband, her rock through her cancer journey, passed from Alzheimer's. 
Two years after his death, her cancer came back. 
"I went through my second diagnosis without my support, without my husband," she said. "But I had my family." 
Friends, family and, of course, dance swooped in and helped Goldstein power through. During her second treatment, she didn't miss a single class. Like her previous cancer fight, she stocked up on colorful wigs to teach in and found comfort in sharing her diagnosis with her students. 
"I went to class and told the kids that I am going to look different and one said 'My grandfather died from cancer' and another said 'My brother has cancer,'" she said. "I realized I wasn't alone and that we can do this."
True to her personality, Goldstein took cancer and bedazzled it. In addition to her statement wigs, she hosted parties during her chemotherapy sessions.
"We put 10 chairs around the room and gave goofy bags to friends," she said. "We just laughed and had fun."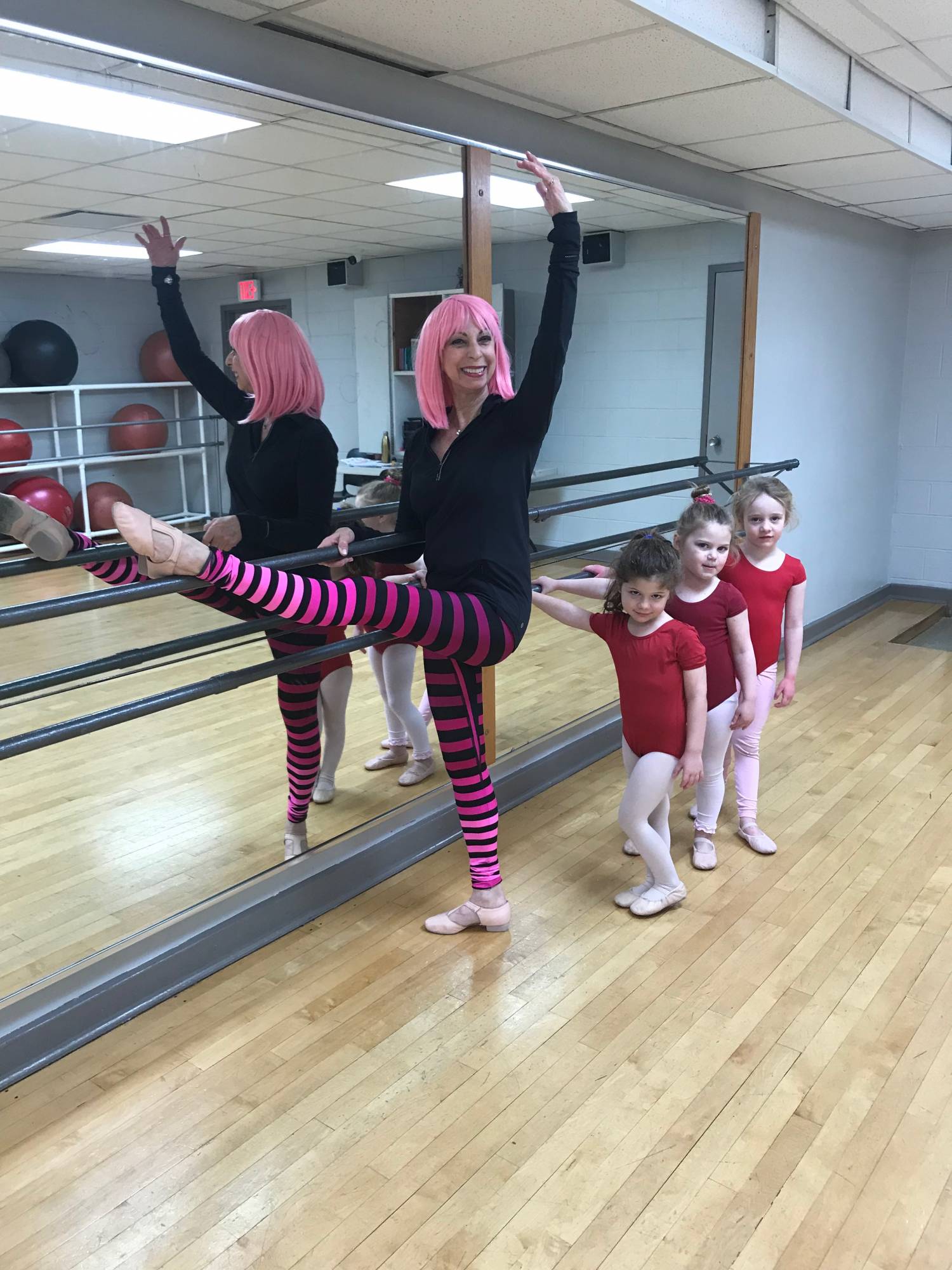 Just Joni
So it was only appropriate for Rosen to paint a portrait of Goldstein in her natural element. For the portrait, Rosen asked Goldstein to bring in some props. Of course, her props were bedazzled: boots, stilettos and candles. Her pointe shoes were one of the few items not bedazzled. 
In the painting, Rosen made sure to add two special items on Goldstein. One is a ring her late husband gave her during her first cancer treatment. The other is a pair of earrings she got herself for her second cancer treatment. 
During the session, Goldstein posed with her arms in the air for three hours, a feat she says was no big deal. 
"When I'm talking with Nancy, time just goes away," she said. "Also, when I dance, my arms go up. So, I have good strength in my arms."
The result is a bright, breathtaking portrait of a beautifully bedazzled Goldstein in her happy place. 
"She got the essence of me," Goldstein said. "I'm very easy to read and she got it all. What you see is me. I'm just here."
"Her attitude is just Joni, that's part of her story," Rosen added.
Not only is Goldstein's journey immortalized in Rosen's painting, but so is the two's special relationship. 
"Our connection was brought out in her painting," Goldstein said. "Nancy is artistic in her own way and I'm part of that signature now."