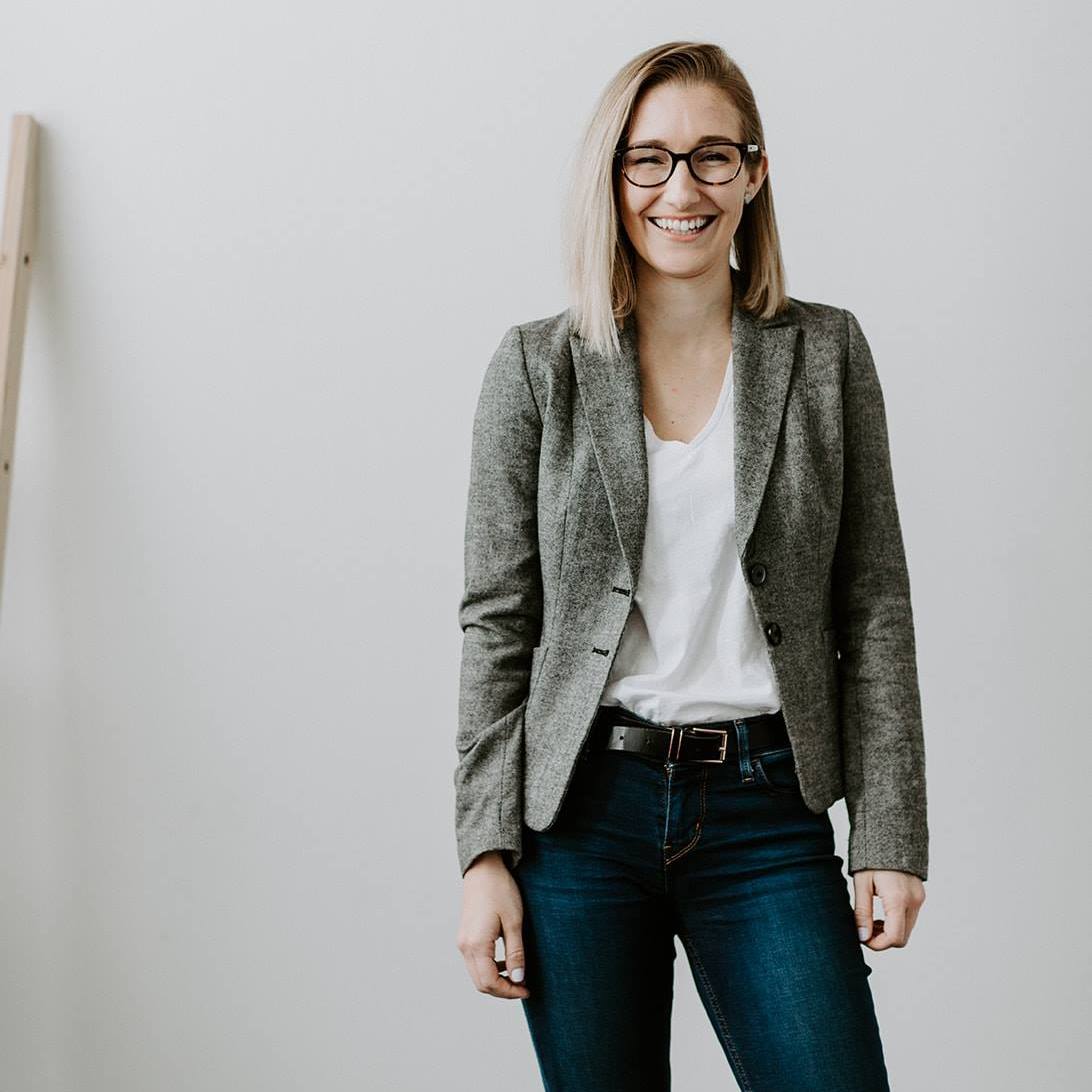 Love Our Twistshops? Thank Jackie Carmody
Jackie Carmody says she's been an artist since the day she was born. Her mom influenced her creativity, letting her explore and draw on the walls in their home. It was only natural for Carmody to find career success in the art world as an art therapist. 
"I was always someone who uses art as therapy," Carmody said. "I believe the act of making art on its own is therapeutic. I connect more with helping people understand that when you're stuck, just picking up a pen or crayon and scribbling helps you get out of your head."
In 2013, Carmody finished grad school and started to get a feeling of how she wanted to share her art therapy skills with the world. In 2015, she found the outlet: Twistshops. 
Twist Out Cancer holds yearly Twistshops that have grown into multiple cities and Carmody was instrumental in putting together the curriculums and launching the events. In these sessions, Carmody welcomes a group of 20 participants to connect, share and heal. She begins the session with a 20-minute yoga meditation to relax the group and get them in the right headspace. The group then jumps into an art-making activity. 
"I try to help them understand why they showed up that day and what their cancer experience has made them feel isolated," Carmody said. "We really tap into the mental health that their cancer diagnosis has given them. Just because these people have had such a big medical history doesn't mean they've been taking care of their mental health as well." 
Carmody recognizes that art is a very personal process and there are many people who feel self-conscious about their own art-making and creative skills. She also provides diverse materials like yarn, seashells, natural objects and hot glue so participants can explore what kind of art is most comfortable for them. 
Those are my favorite individuals to work with because the art is so helpful for them," Carmody said. "If they're uncomfortable drawing or painting, I'll get them into collage work. I enjoy learning how to make these individuals feel most comfortable in this space, physically and emotionally."
Carmody also offers guidance for any participants that don't know where to start. 
"The first thing I have them do is pick a color or paint and completely cover the canvas," she said. "Once they've done that, they've started something and they keep going. It's like they revved up their engine."
Carmody believes in art's therapeutic power so much that she uses it as a form of personal self care. 
"I try to do art every day, whether it's a tiny sketch or bigger piece," she said. "A friend from school is having me do the four seasons of her backyard. Landscapes are very relaxing for me to do. There's something about replicating the art from the world into a painting is therapeutic for myself."
In 2018, the first Twistshop was launched. By 2019, Twist Out Cancer was hosting four Twistshops a year. For 2020, Jackie helped develop a curriculum and training for future Twistshop facilitators so the program can grow across the nation. 
"There was only one of me and Twist is in so many different cities now," Jackie said. "We have a huge community and we did notice there are people in different locations and it's hard for one person to get to everybody." 
The training is for any psychologist, social worker, art therapist, dance therapist, music therapist or counselor that is interested in learning the Twistshop curriculum and leading art therapy-focused workshops. People register for the training and Carmody helps identify how their skills can best support Twistshops. 
"There are things I'm good at, but there are areas others are better at than me, so I'm excited to work with and learn from them." 
Now that Carmody will have support to spread Twistshops, she's excited for the chance to introduce new people to the power of art therapy. 
"It's the process, not the end product," Carmody said. " If you're not an artist by nature and you just draw stick figures, this is still a great place for you because we have so many aspects. So many people just show up to socialize and just being around art is therapeutic. Twistshops are letting people know that creativity is still inside them."
Recently, the spread of COVID-19 has made us take extra precaution, as many cancer patients are immunosuppressed and considered high risk. Even for those out of treatment, there is uncertainty. Twist Out Cancer wants to support your healing process while respecting your physical health, which is why we are taking precaution and hosting virtual Twistshops. 
Jackie will be launching the virtual Twistshop series on Facebook live this Tuesday 3/14 : 11:00am CST
Virtual Twistshops will be available via zoom on Tuesday at 1:00 pm CST.
To participate, join us online.
2020 Twistshops in Chicagoland are generously underwritten by The Coleman Foundation and The Benjamin B Green-Field Foundation.