Andrew Nusbaum & Dr. David Turok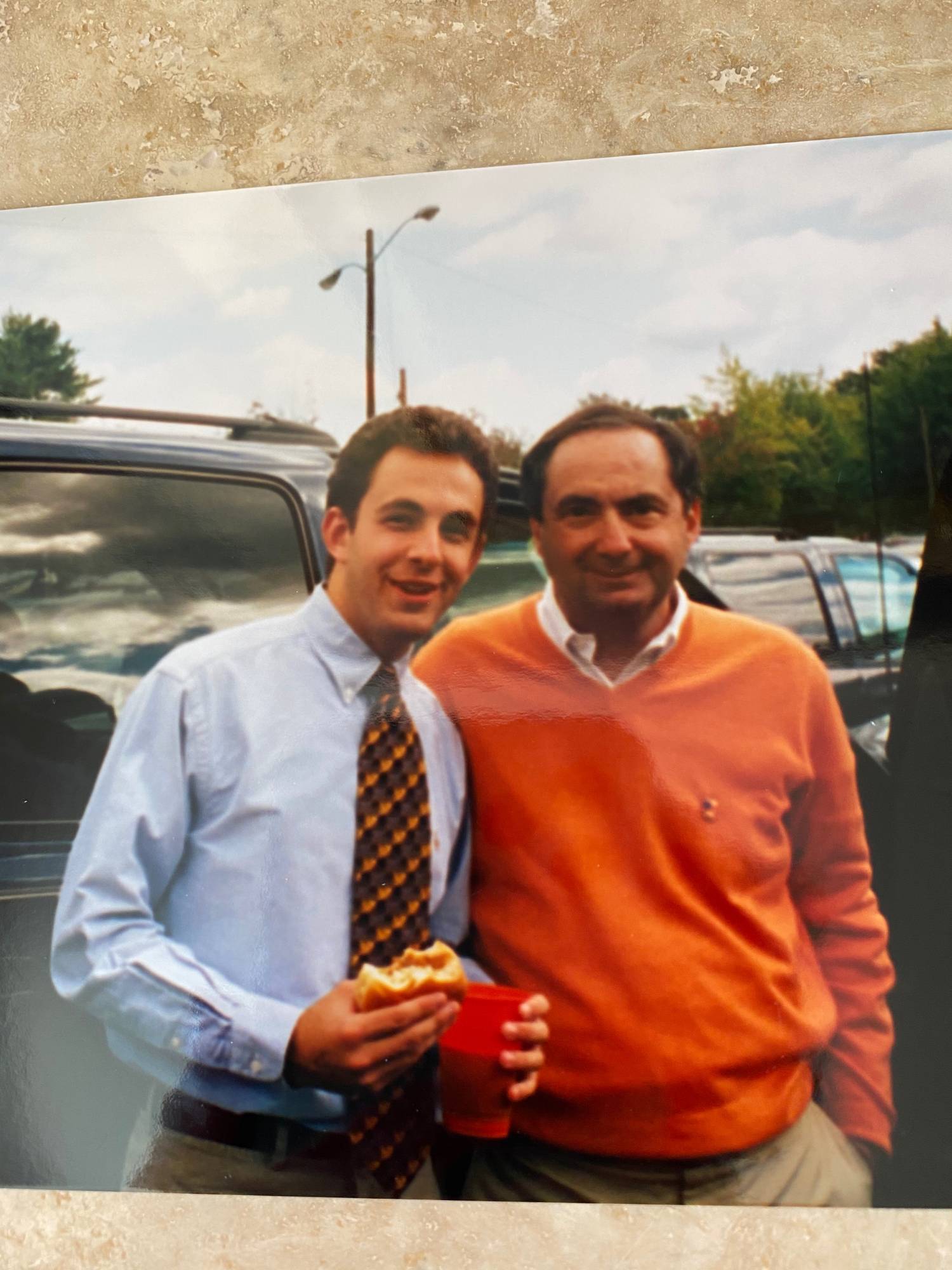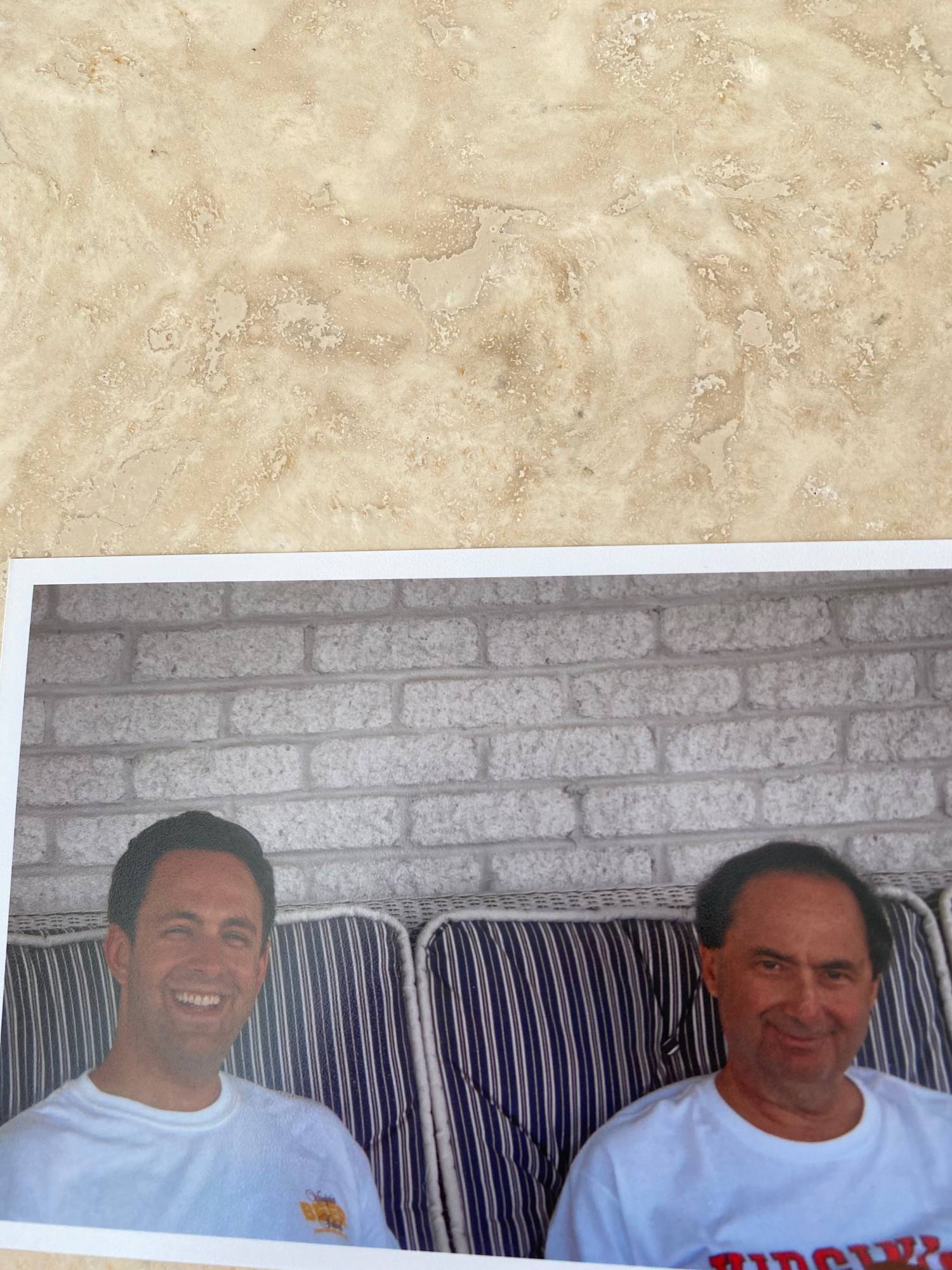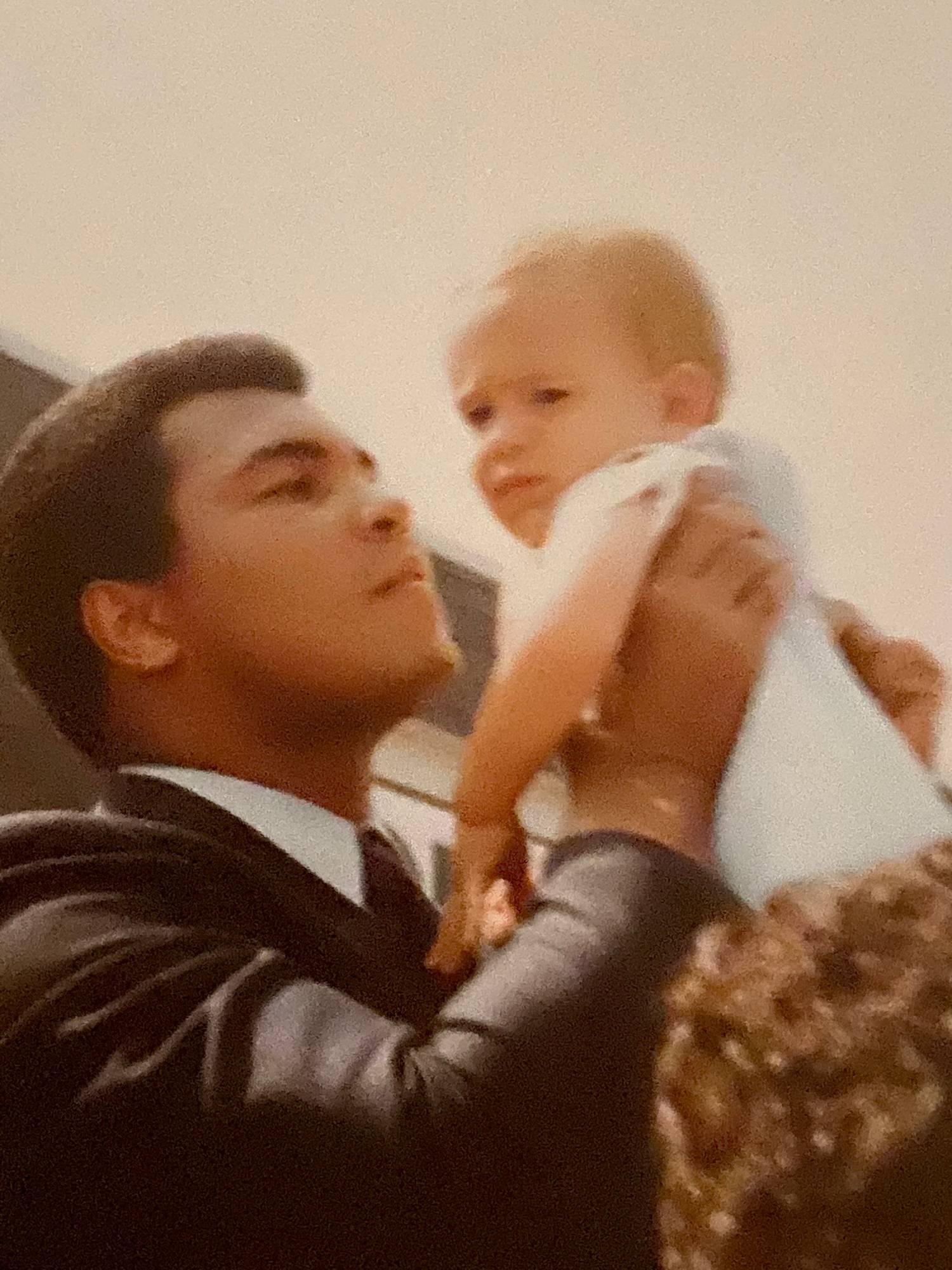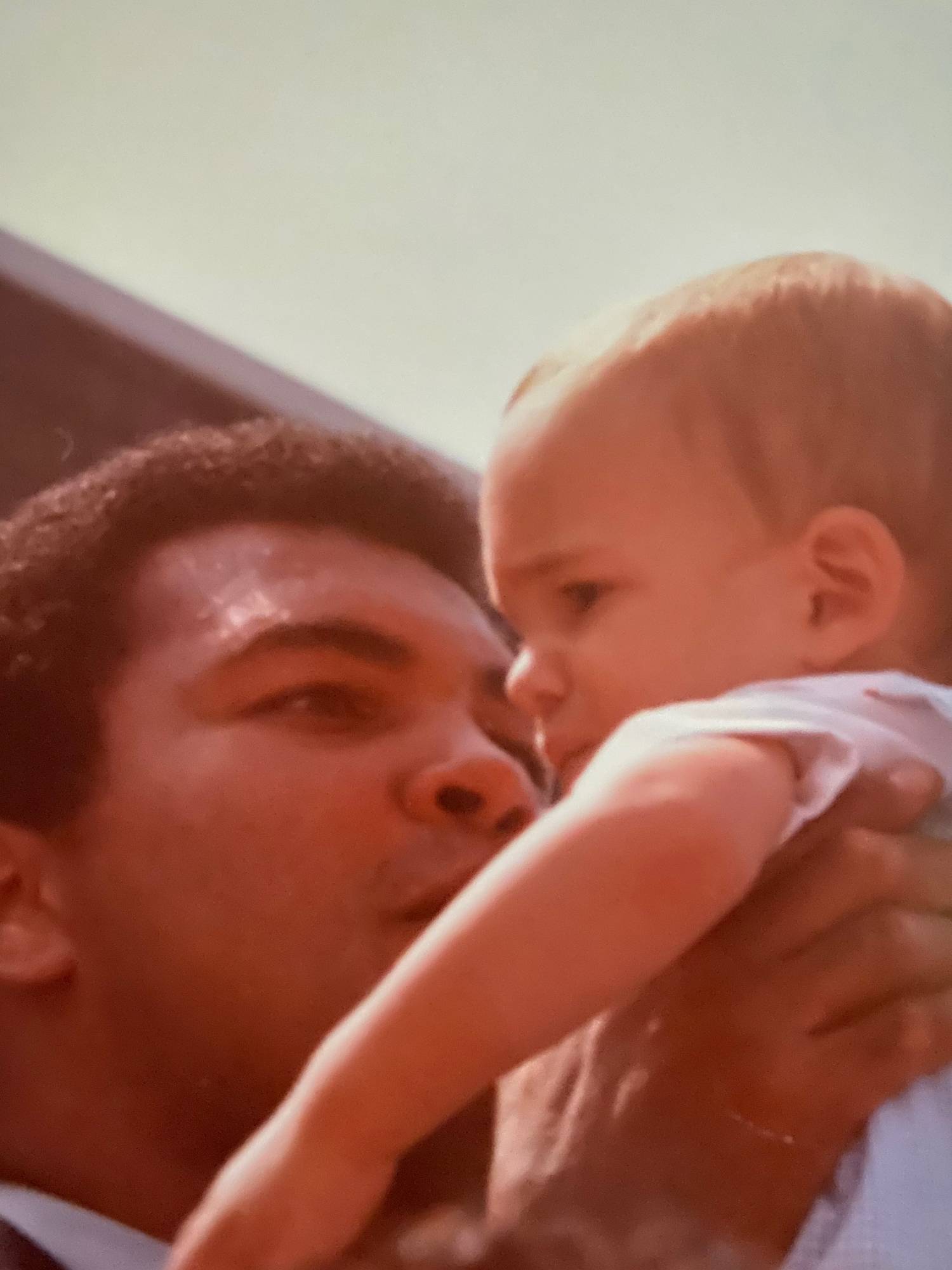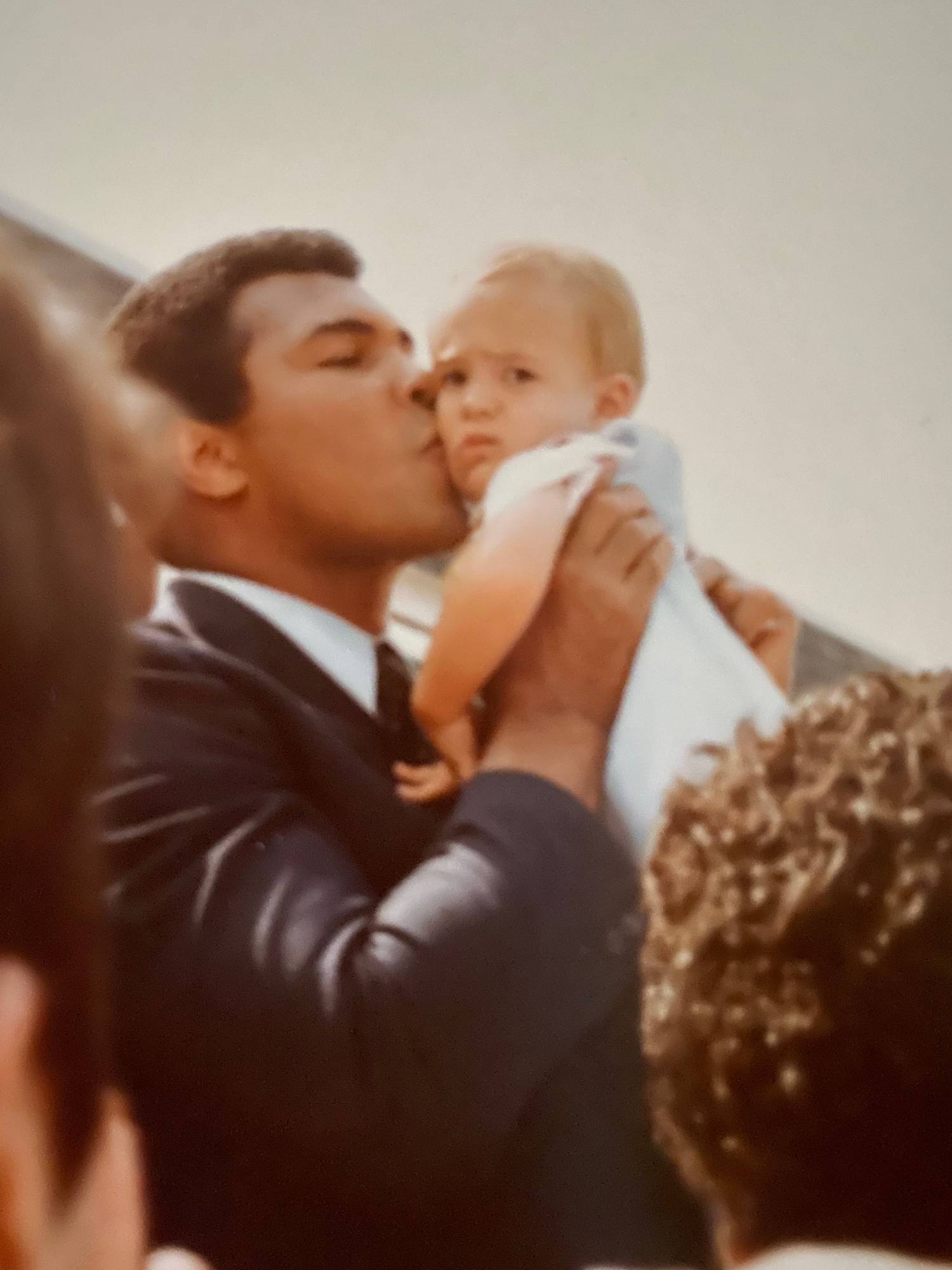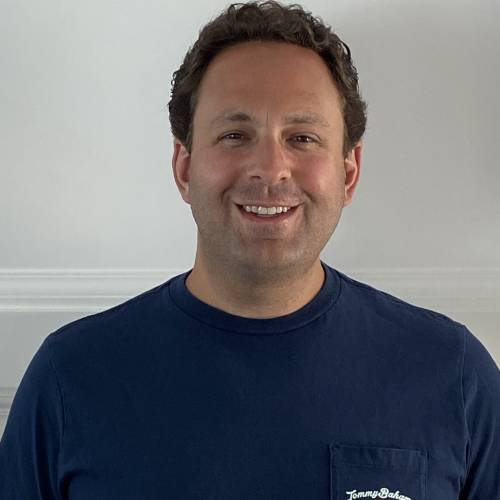 Andrew Nusbaum
Norfolk, Virginia
Previvor
Twist on Cancer: While there are obvious terrible aspects of this disease, one of the positives I was able to glean from my fathers pancreatic cancer diagnosis was the preciousness and meaningfulness of the time we had together during his final two years. Previously I may not have appreciated spending time and conversing in the moment as much as I did with my dads terminal illness.
Dr. David Turok
www.davidturokart.com
@drt_art
"The Greatest"
Acrylic on Canvass
36" x 36"
$2000
Artist Statement: Over 35 years ago, Muhammad Ali was in Virginia Beach, Virginia, Alan Nusbaum took his toddler son, Andrew to see the champion. When Ali proclaimed himself as the greatest, Alan yelled from the crowd to correct him " No, HE is the greatest!", as he hoisted Andrew over his shoulders. Muhammad Ali took Andrew in his arms and kissed him on the head (see photos below!) Andrews dad, Alan Nusbaum was a Virginia Beach legend. He was known for his integrity and business acumen, but even more so for being a incredible family man and dad. His life was taken abruptly and early by Pancreatic cancer 7 years ago. It is humbling to be able to honor him with an art piece for his son and one of my dearest friends, Andrew Nusbaum. This story Andrew told me of his dad shows not only the Nusbaums well-known love of sports, but more importantly how Alan truly felt about his kids and his family-to Alan, THEY are the greatest. With all his business success, and exposure and experiences with so many famous athletes, it was always about how he could share those experiences with his family that was most important. Knowing Andrew and the Nusbaum family so well for many years, I know they are all in agreement that it is Alan that is really the greatest.
Show them some love and tell them how you feel.