Aubrey Glendinning & Gentry Woodward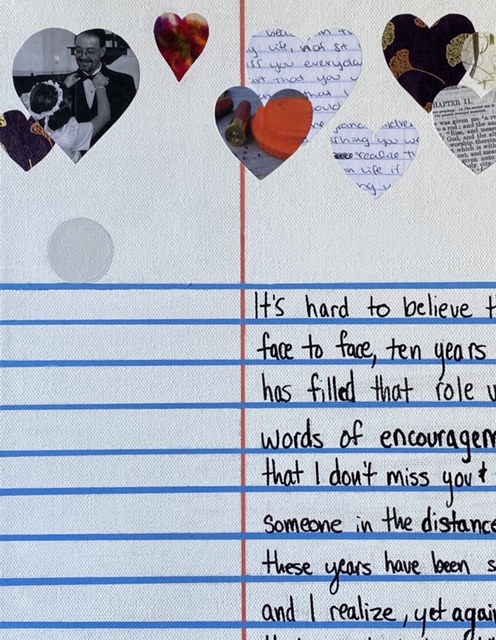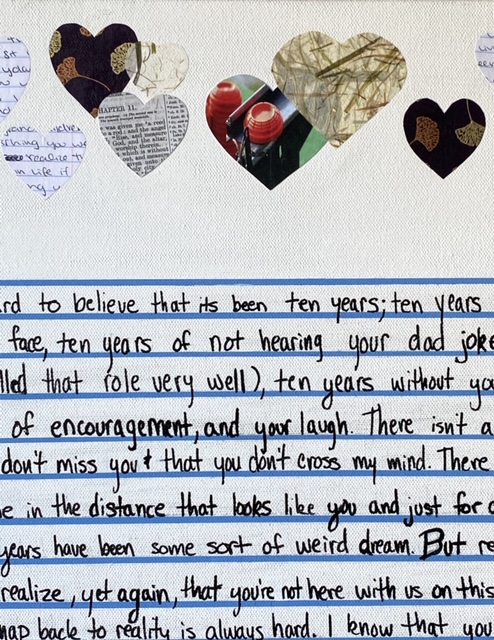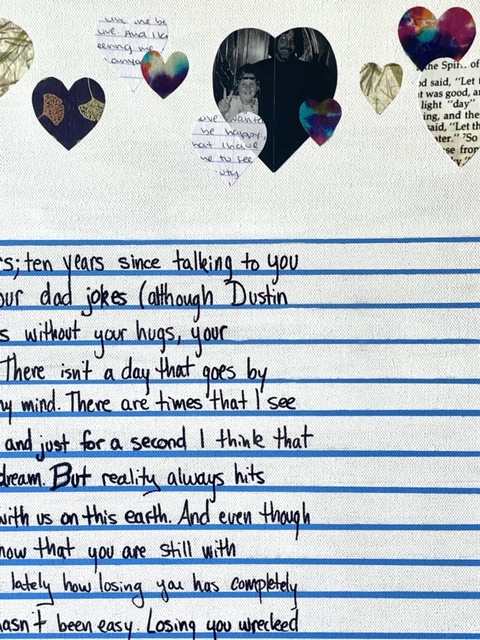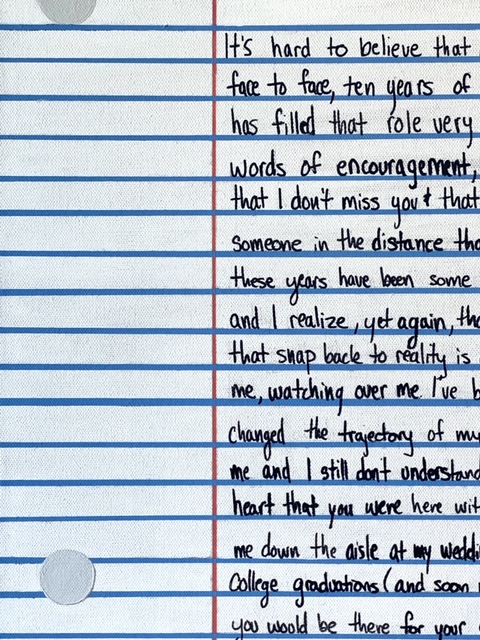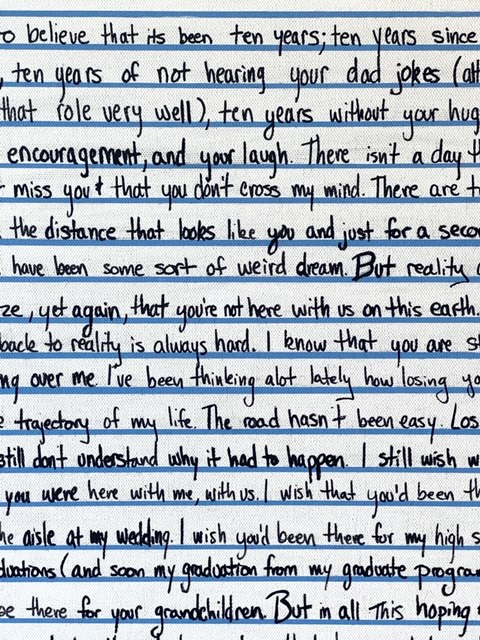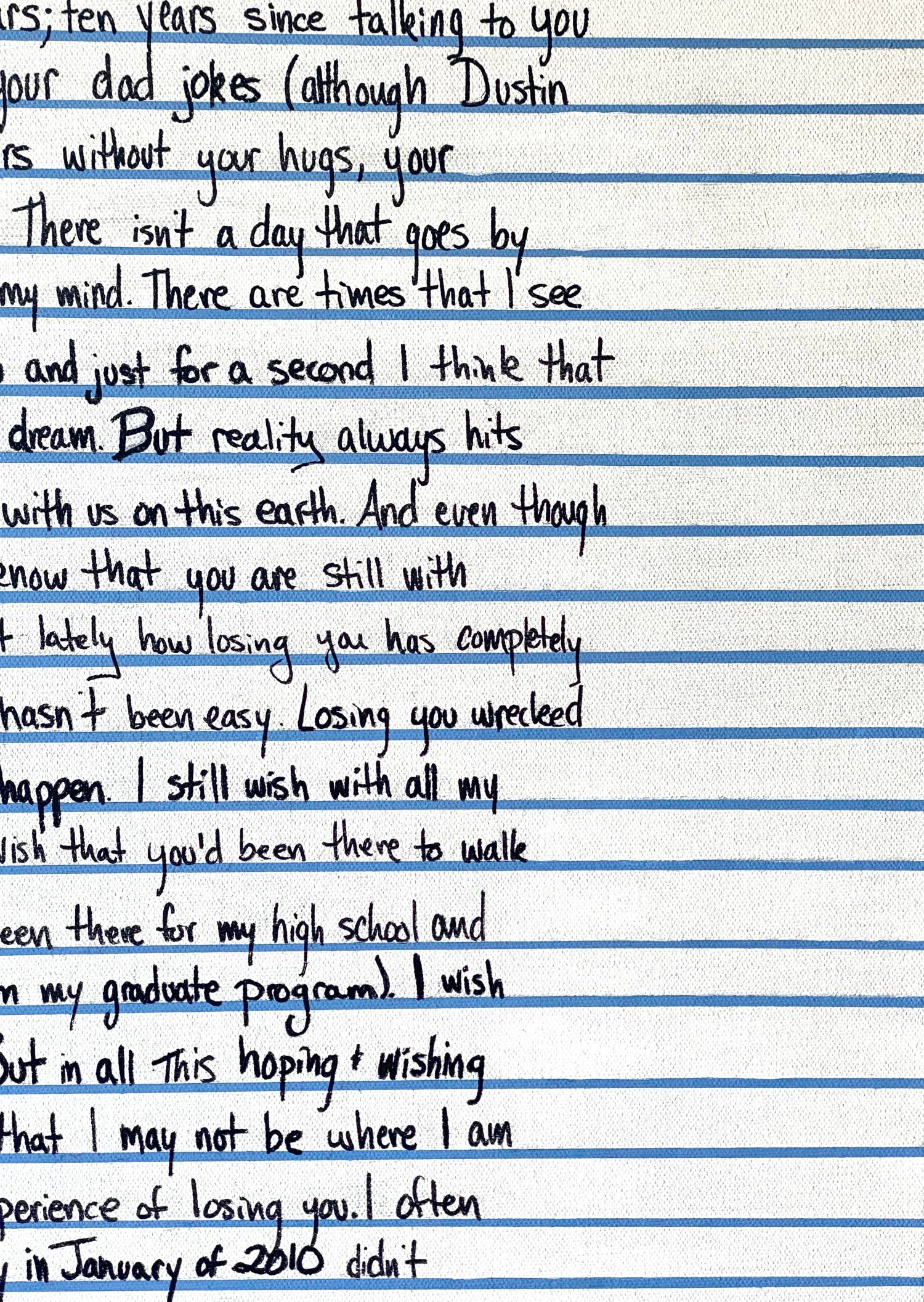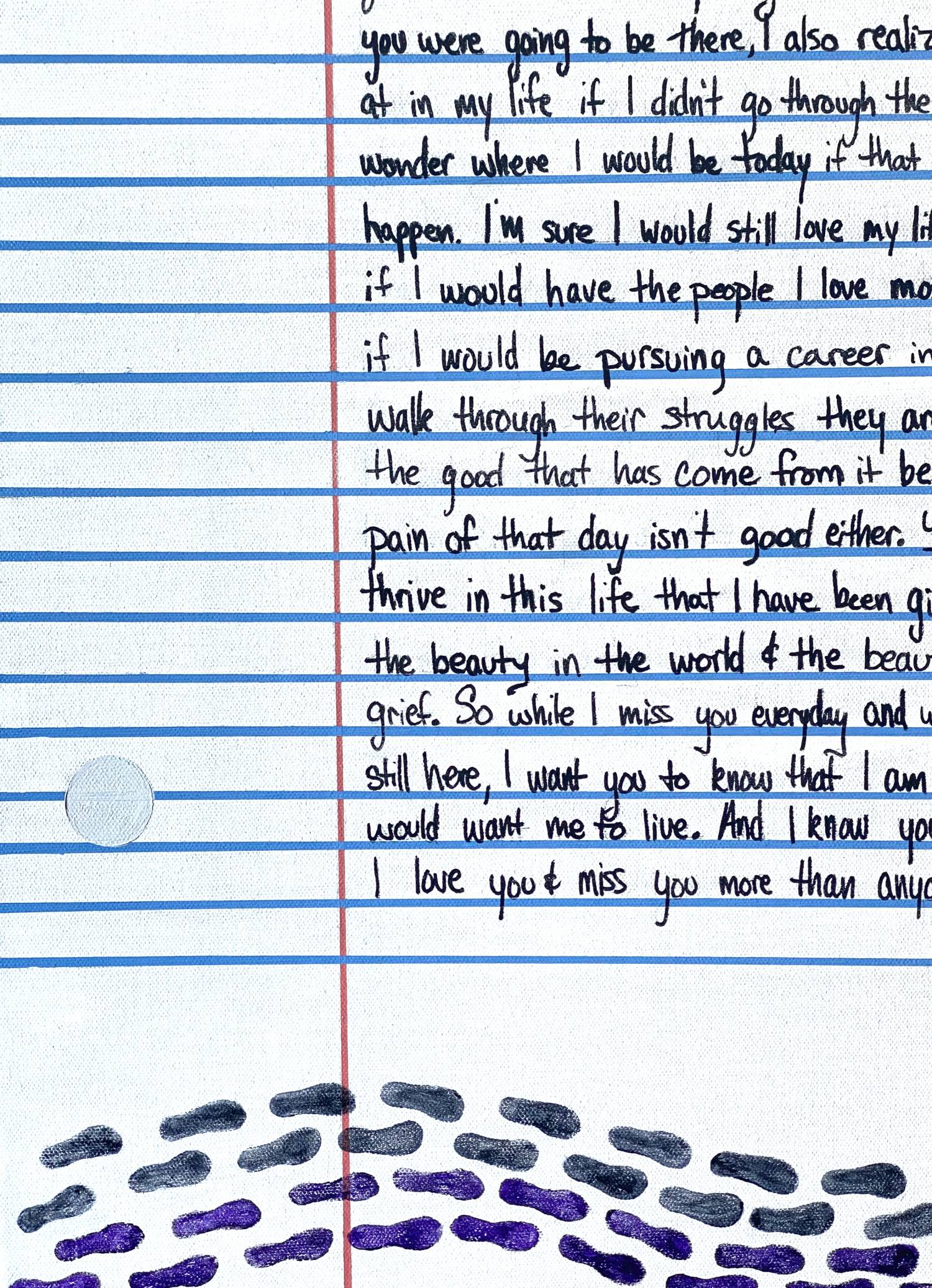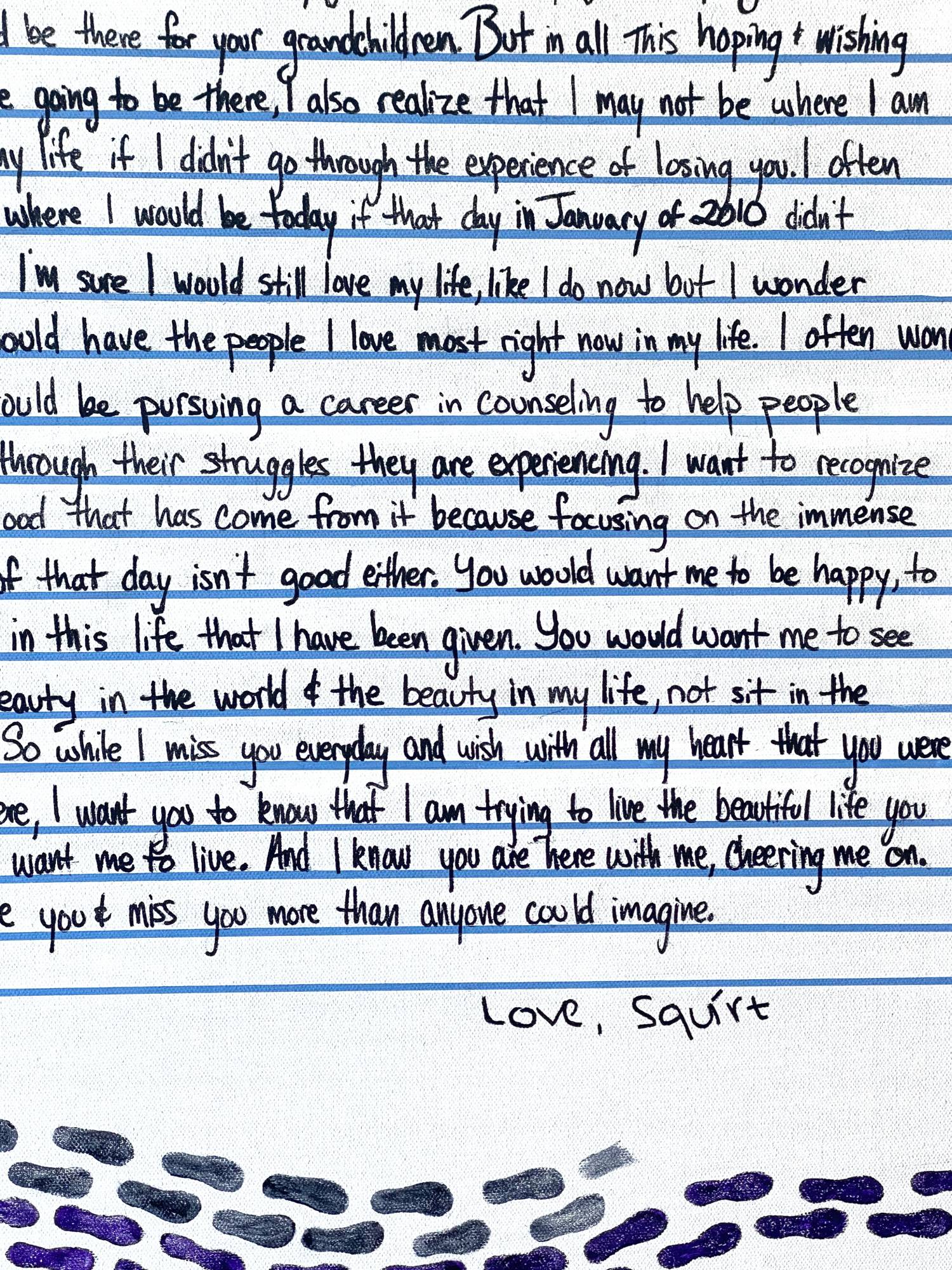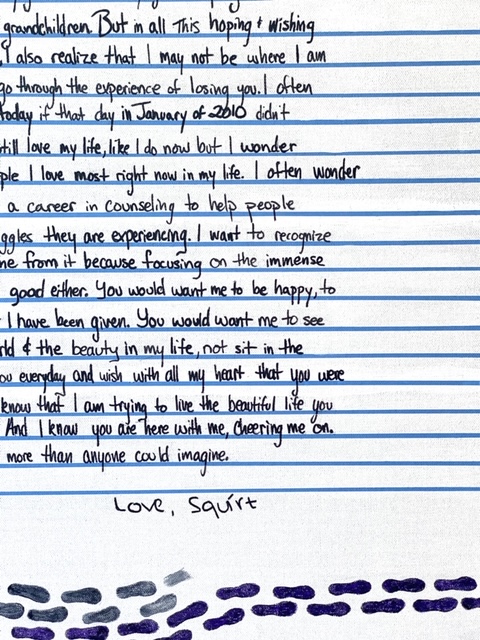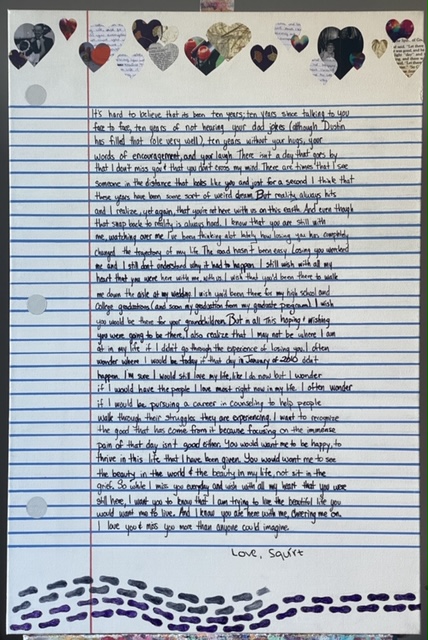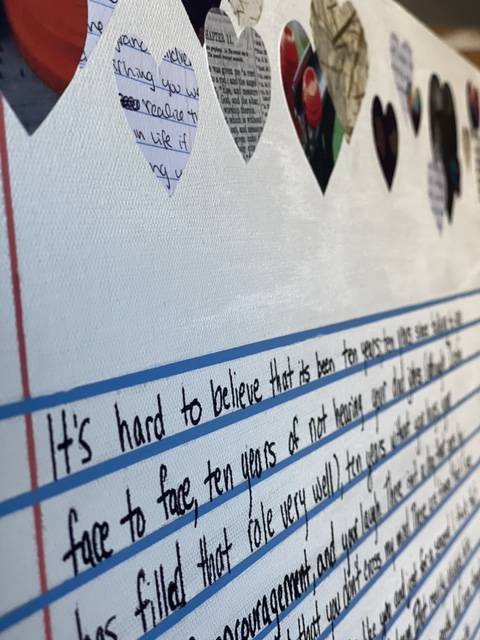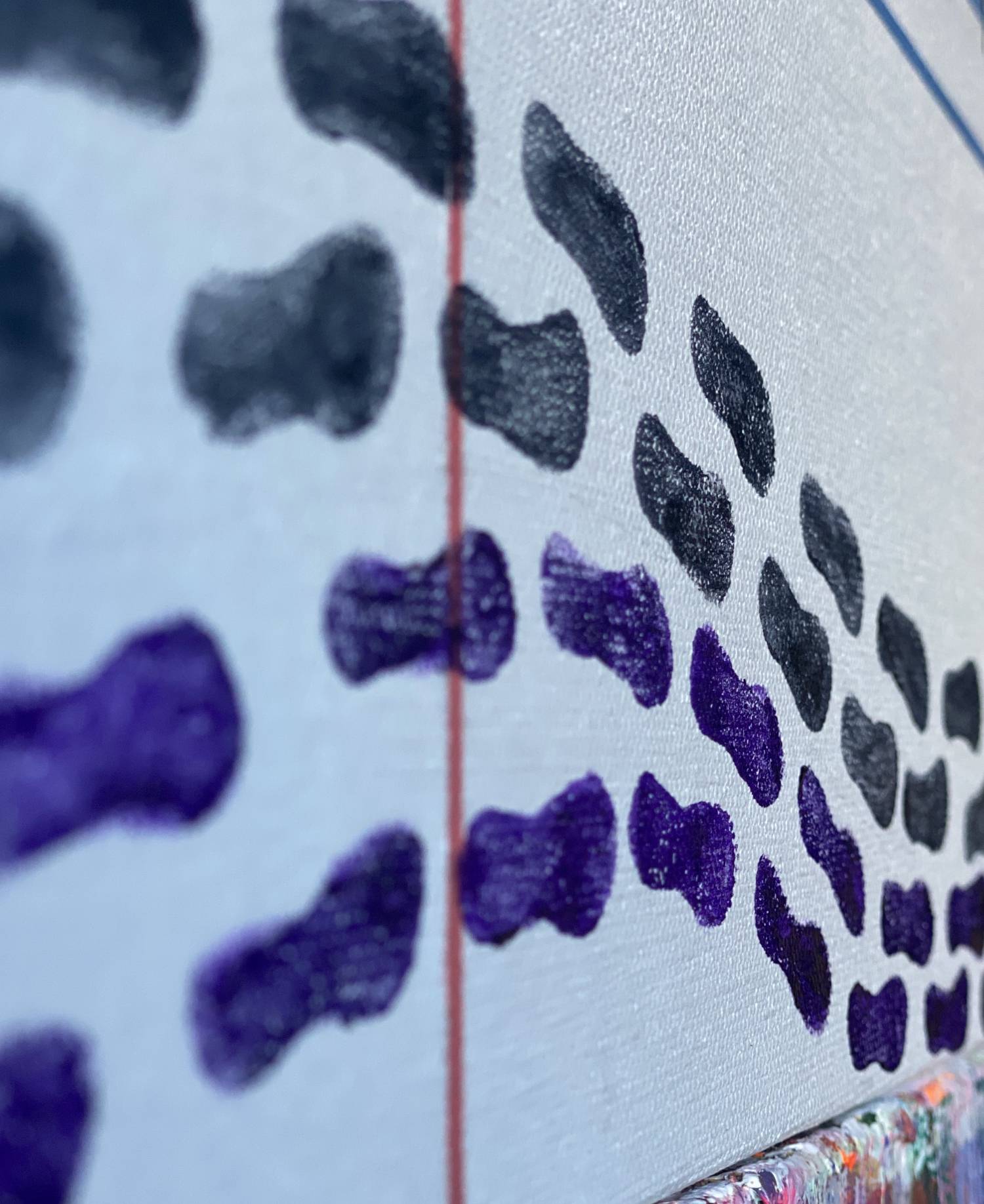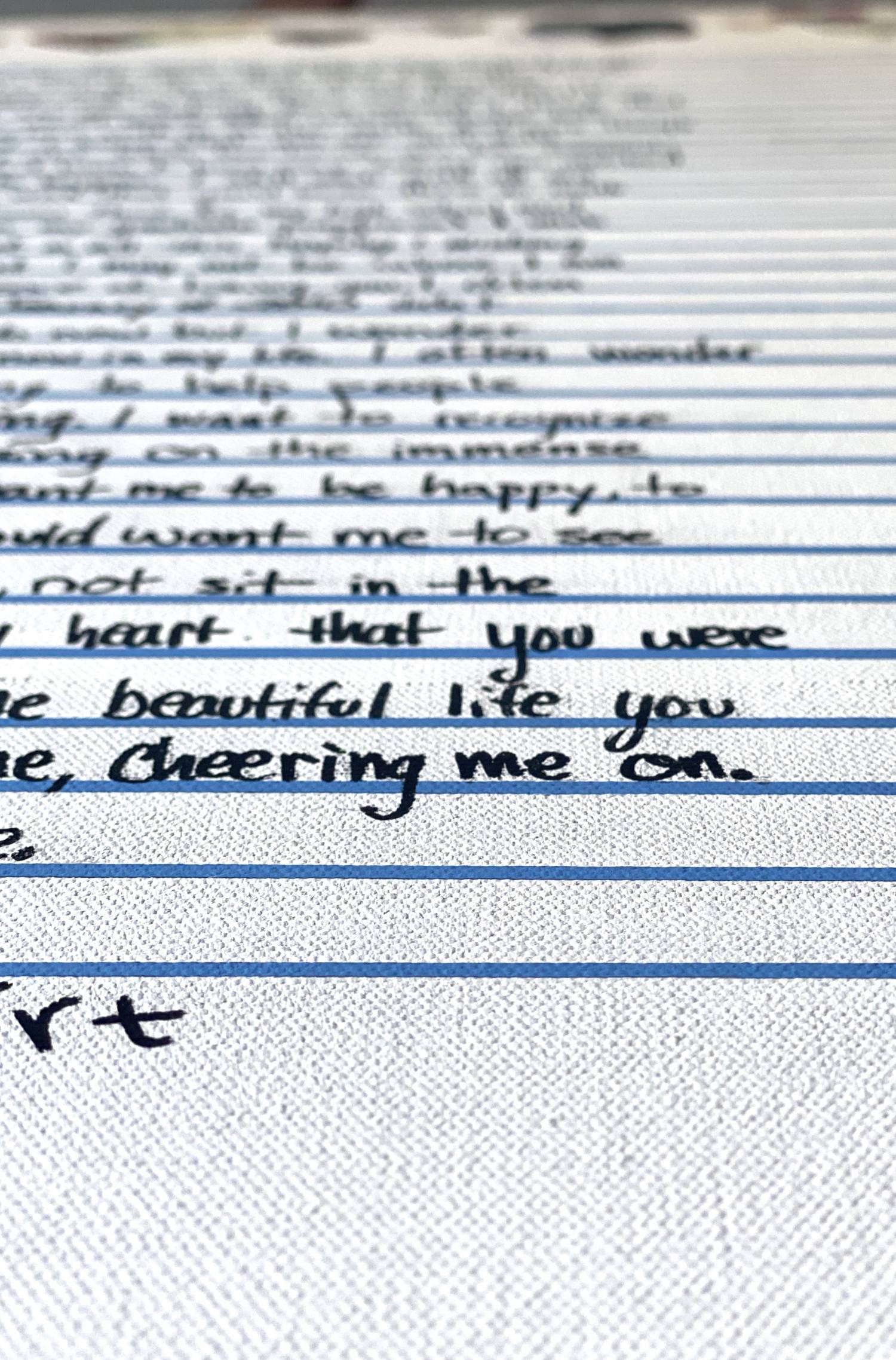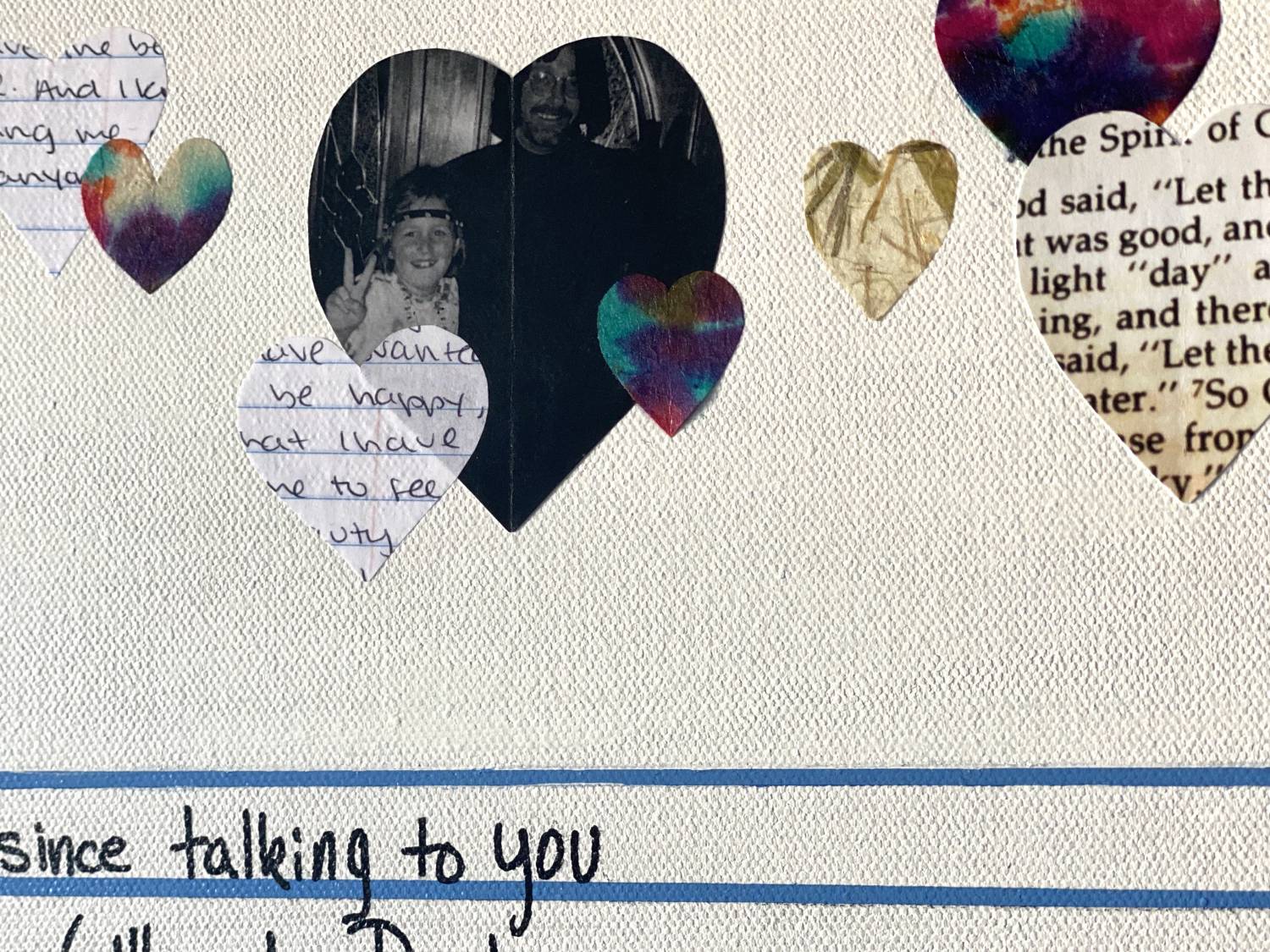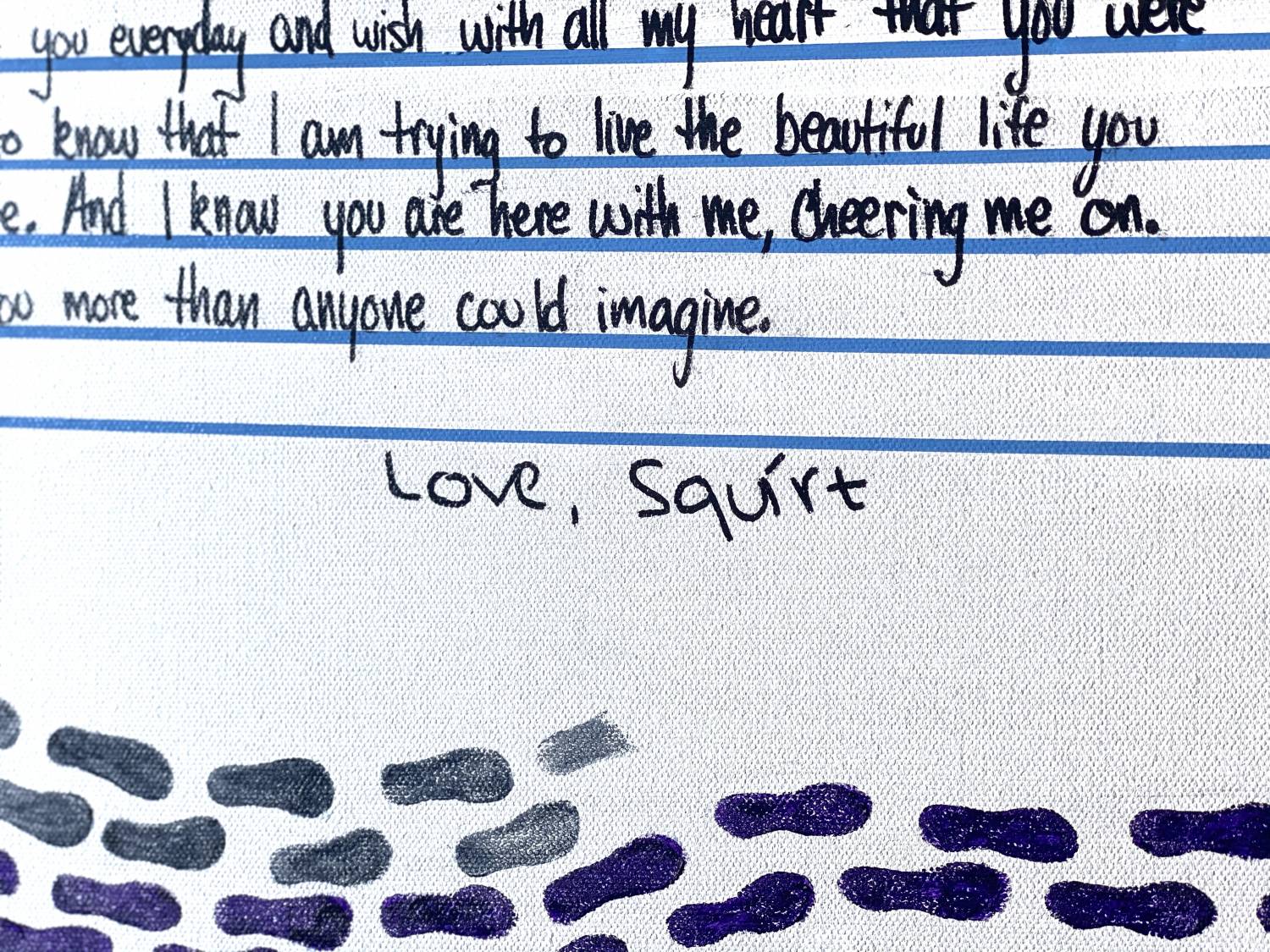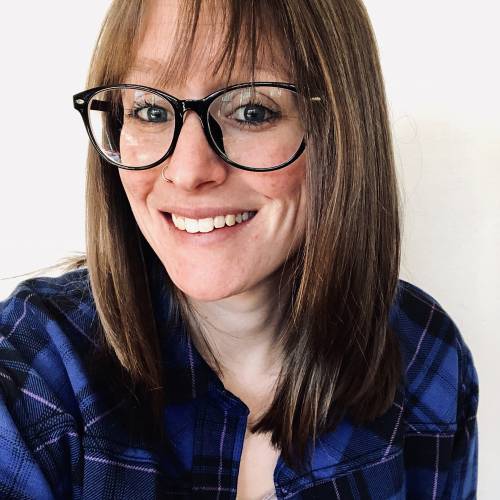 Aubrey Glendinning
Chicago, IL
Instagram - @aglen592
Caregiver - Leukemia
Twist on Cancer: This experience helped me release some thoughts and emotions that I had been too scared to do before. It was another step toward healing and I'm forever grateful for it.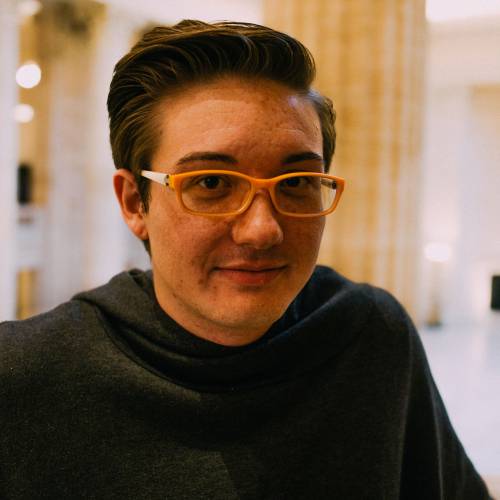 Gentry Woodward
etsy.com/shop/GWarrenArt
@gwarrenart
"Handwritten Healing & The Memories That Persist"
acrylic & collage
24",36", 1 3/8"
$950
Artist Statement: "Handwritten Healing & The Memories That Persist" gives platform to the healing that Aubrey Glendinning has navigated since losing her step father, Larry, in 2010. Throughout my own stints with loss and grief therapy, I've participated in letter-writing exercises to express emotional weight. As we all know, grief is different for everyone. With Aubrey finishing her graduate degree in art therapy, I found it an opportune moment to marry therapy and art in a new way. When asked to slow down and pen our words, our mind and soul are allowed to closely examine themselves and be expressed more clearly. In this case, an opportunity to reflect and note how her life could possibly have changed for the better after the loss of Larry. Reminiscing about his character and what his focus for Aubrey would be allowed her to appreciate the loss for what's been brought, rather than soak in what's been lost. - "But in all this hoping and wishing you were going to be there, I also realize that I may not be where I am at in my life if I didn't go through the experience of losing you."

Grief will never be easy, however, we have the ability to experience the loss from all angles. In this, hopefully the view of how you've grown, how you've healed, and what you learned from your loved one come into focus. Lean into the grief and under the pain, you may find a silver lining waiting for you too.

Show them some love and tell them how you feel.