Jill Schipp & Janice Zeuch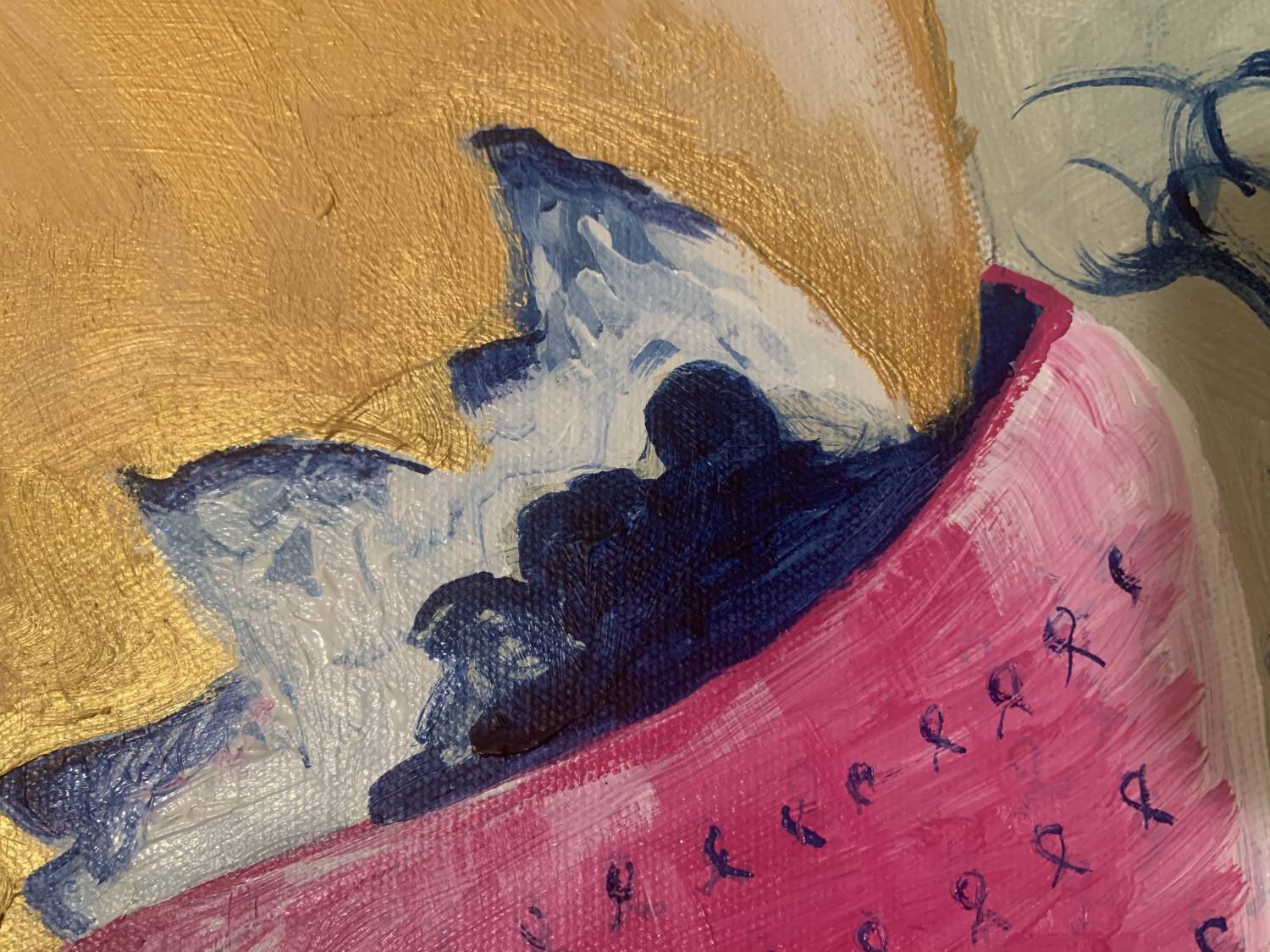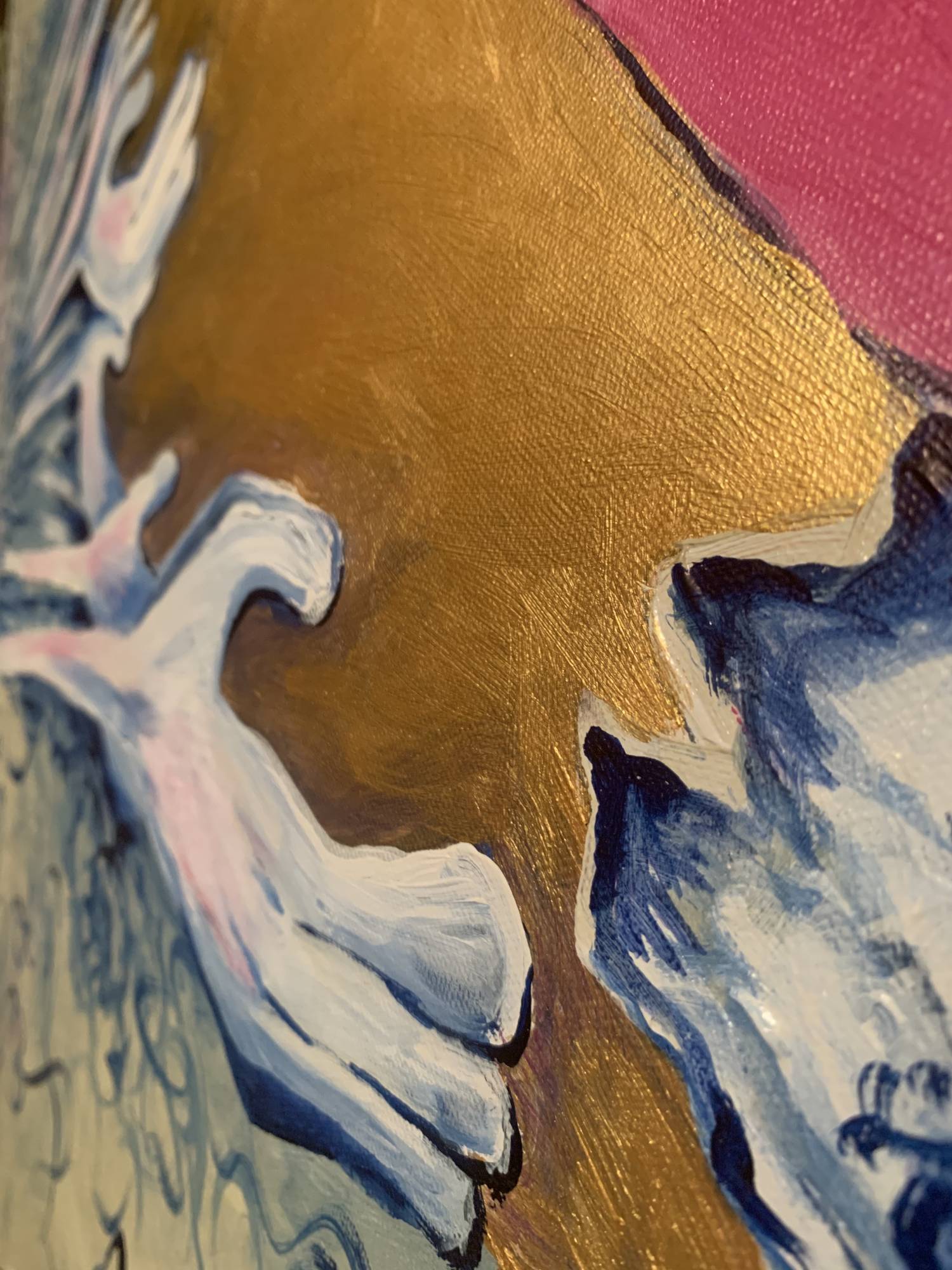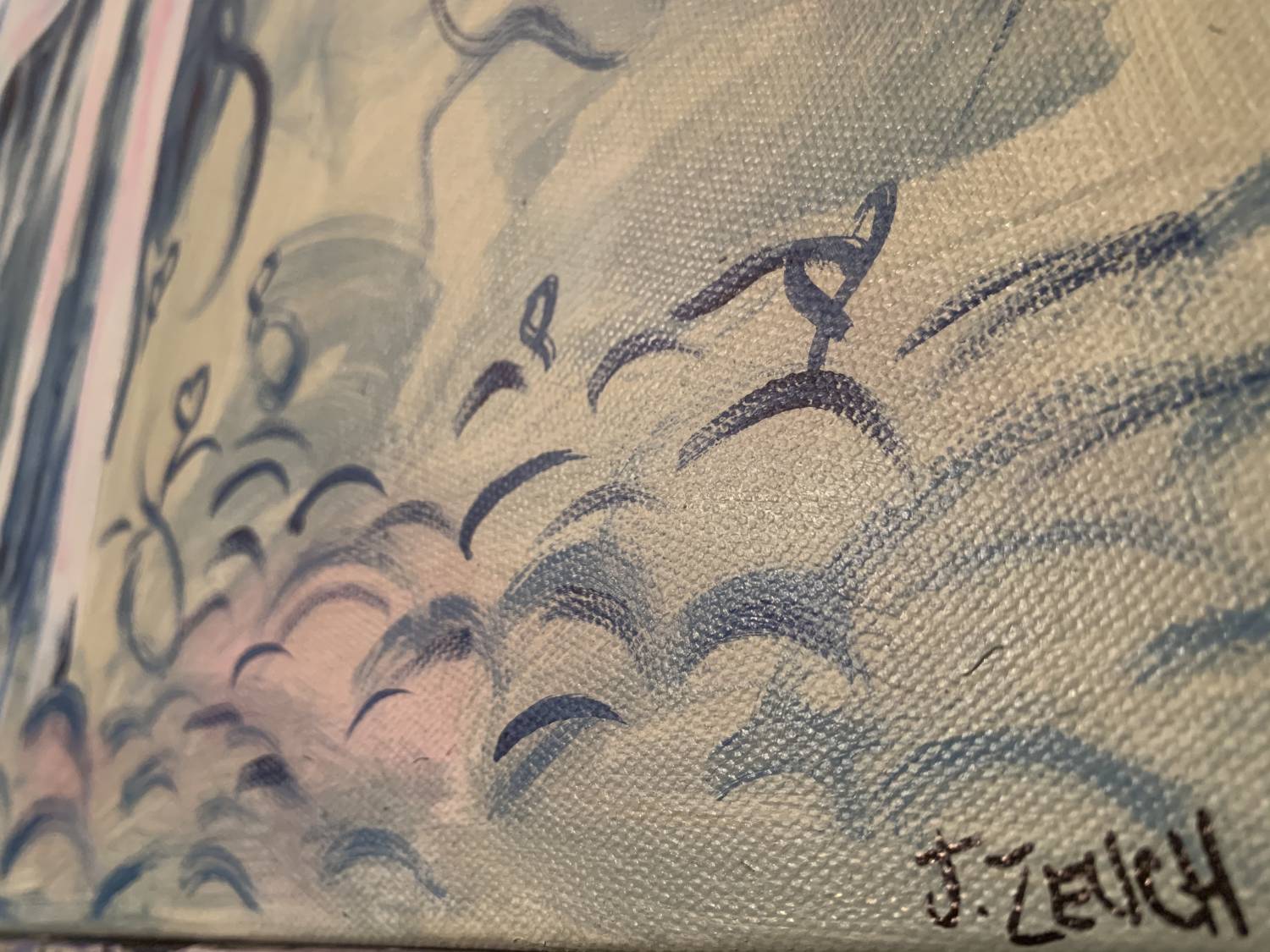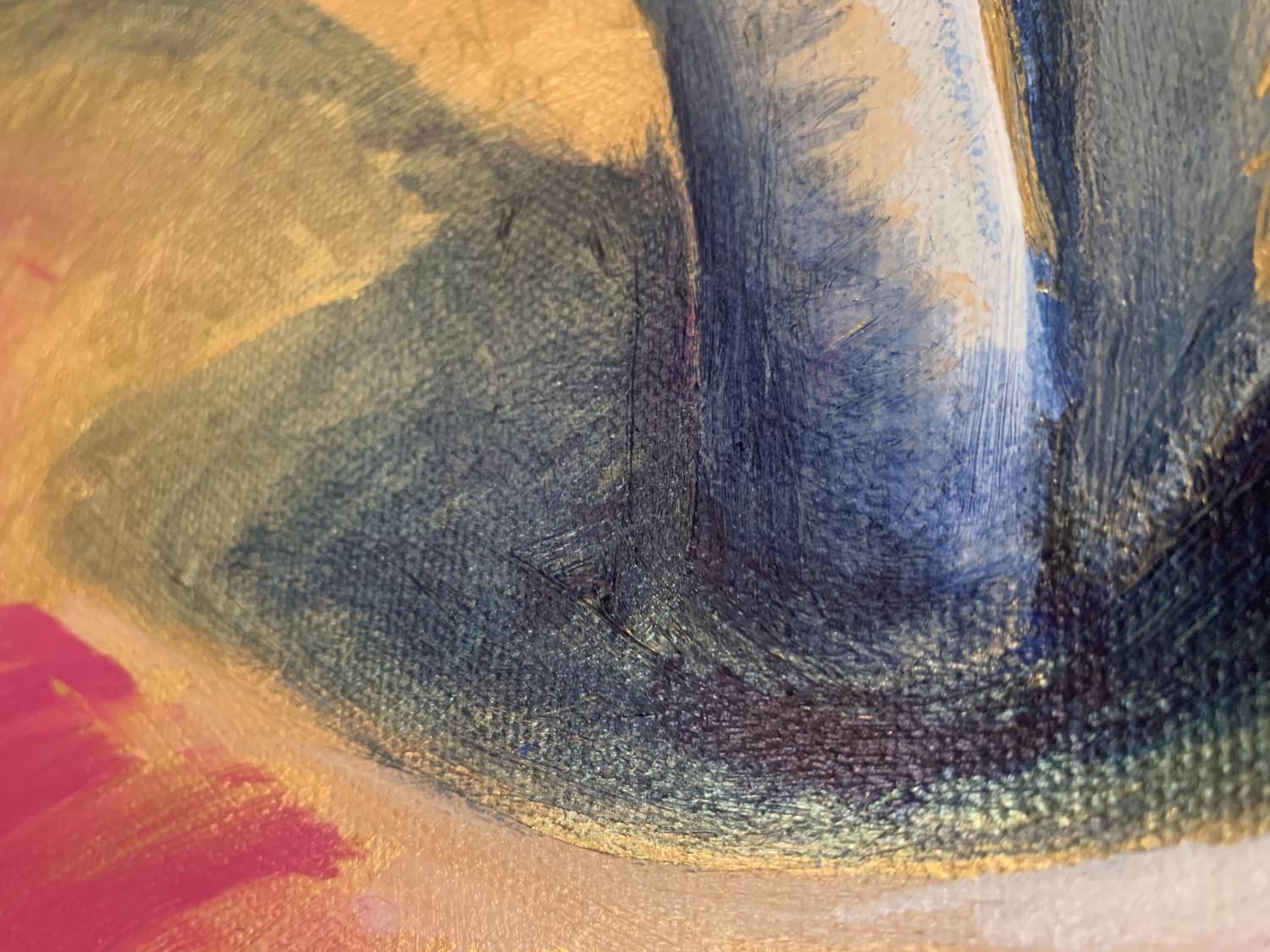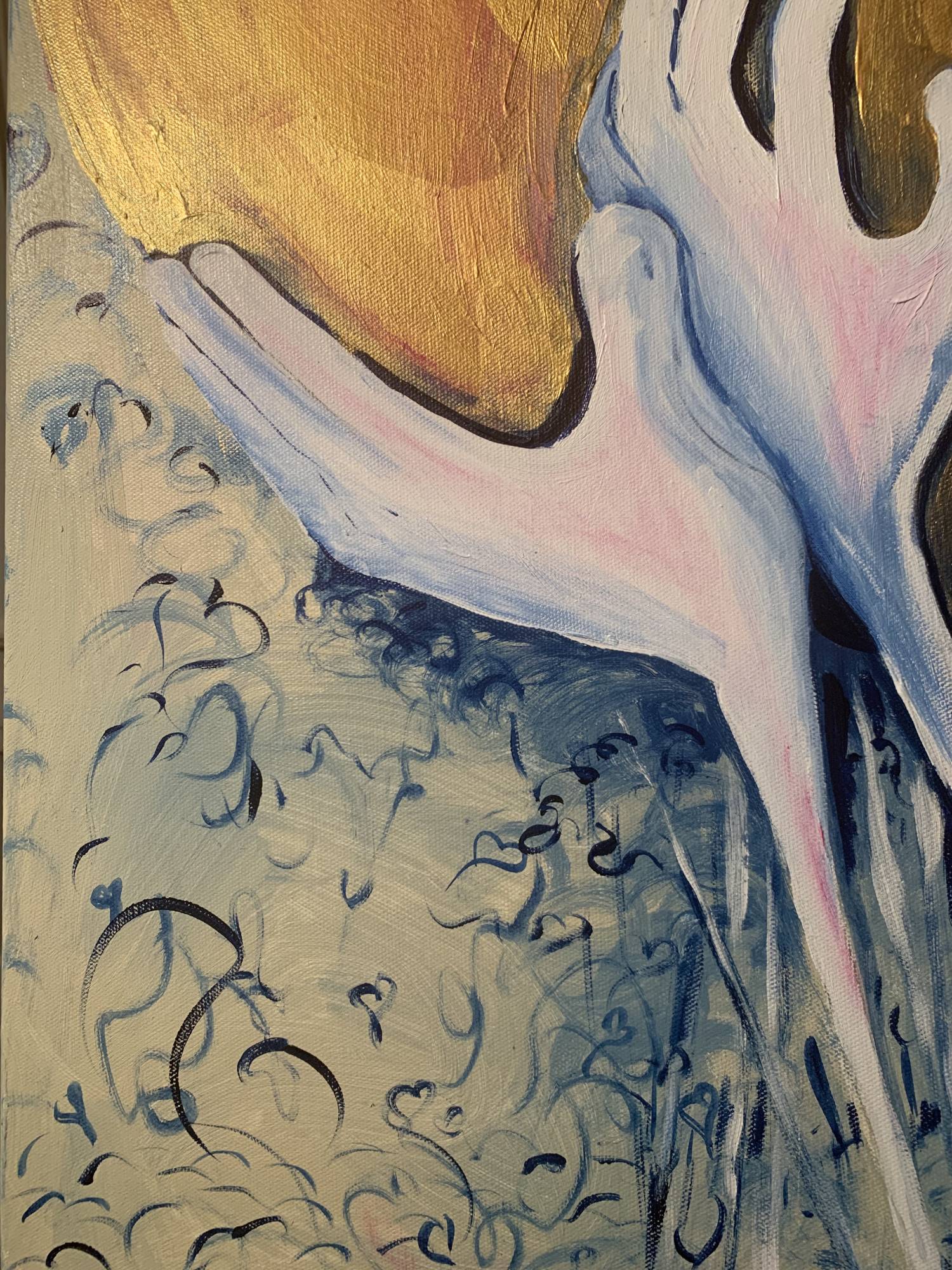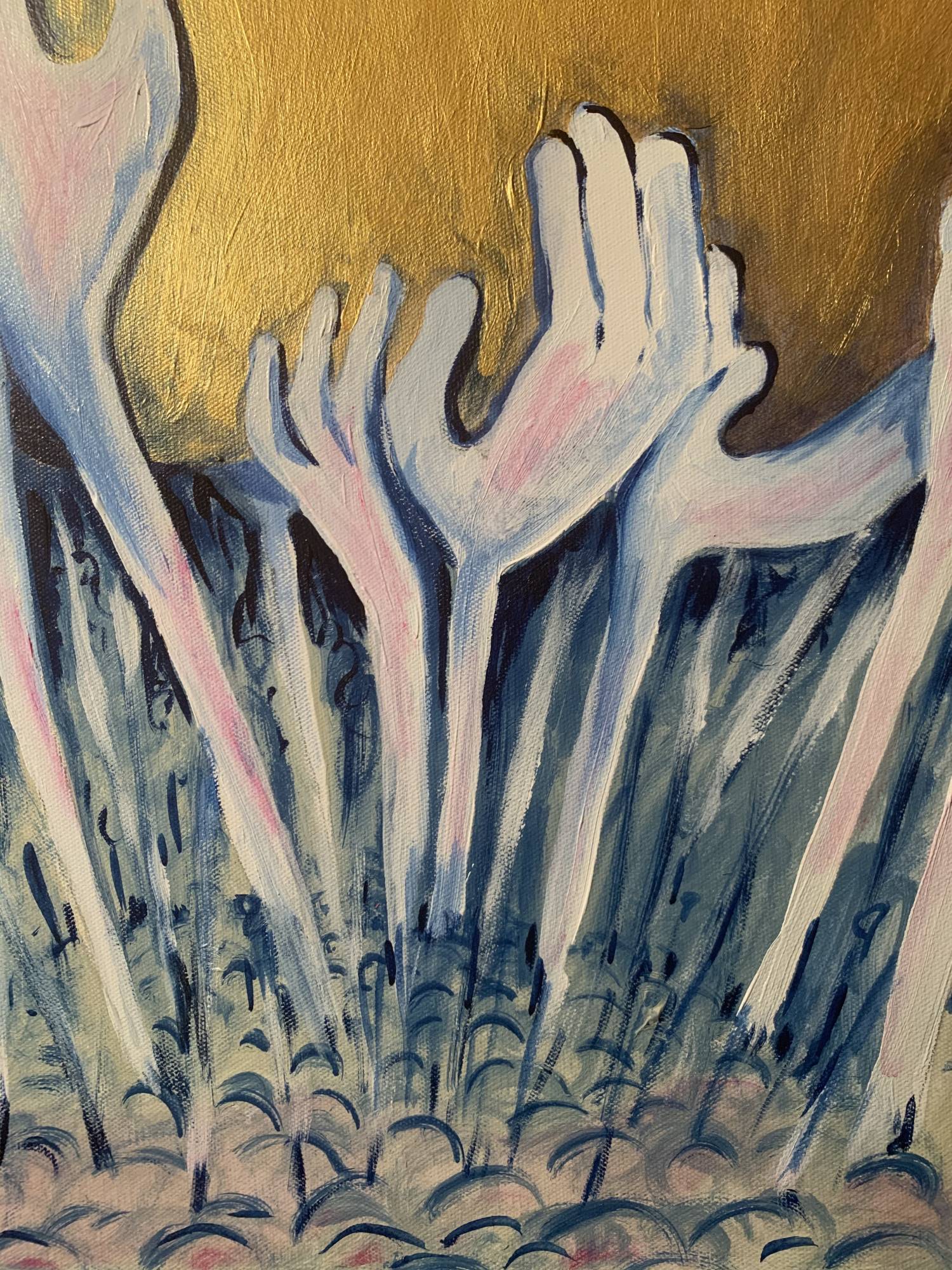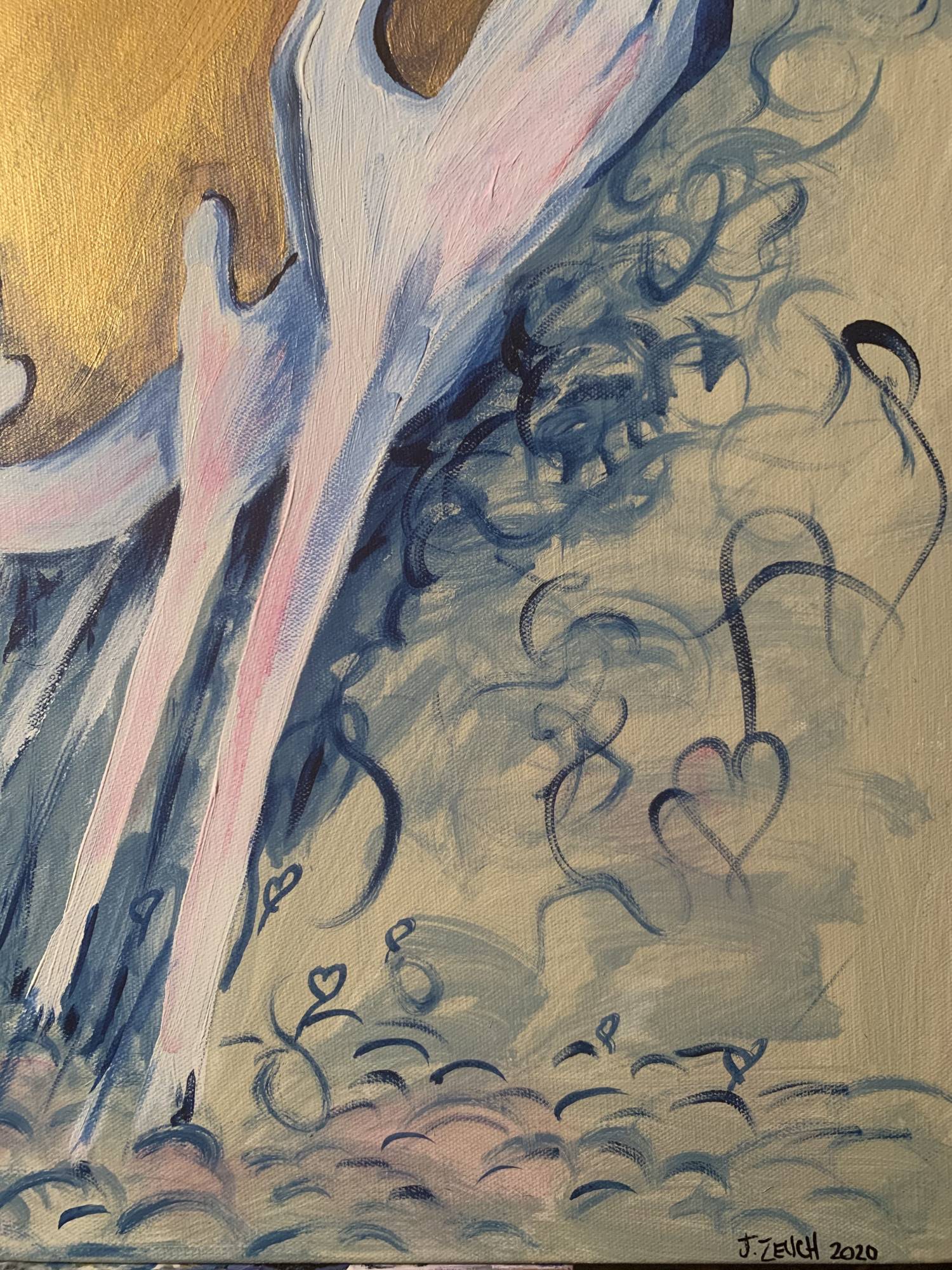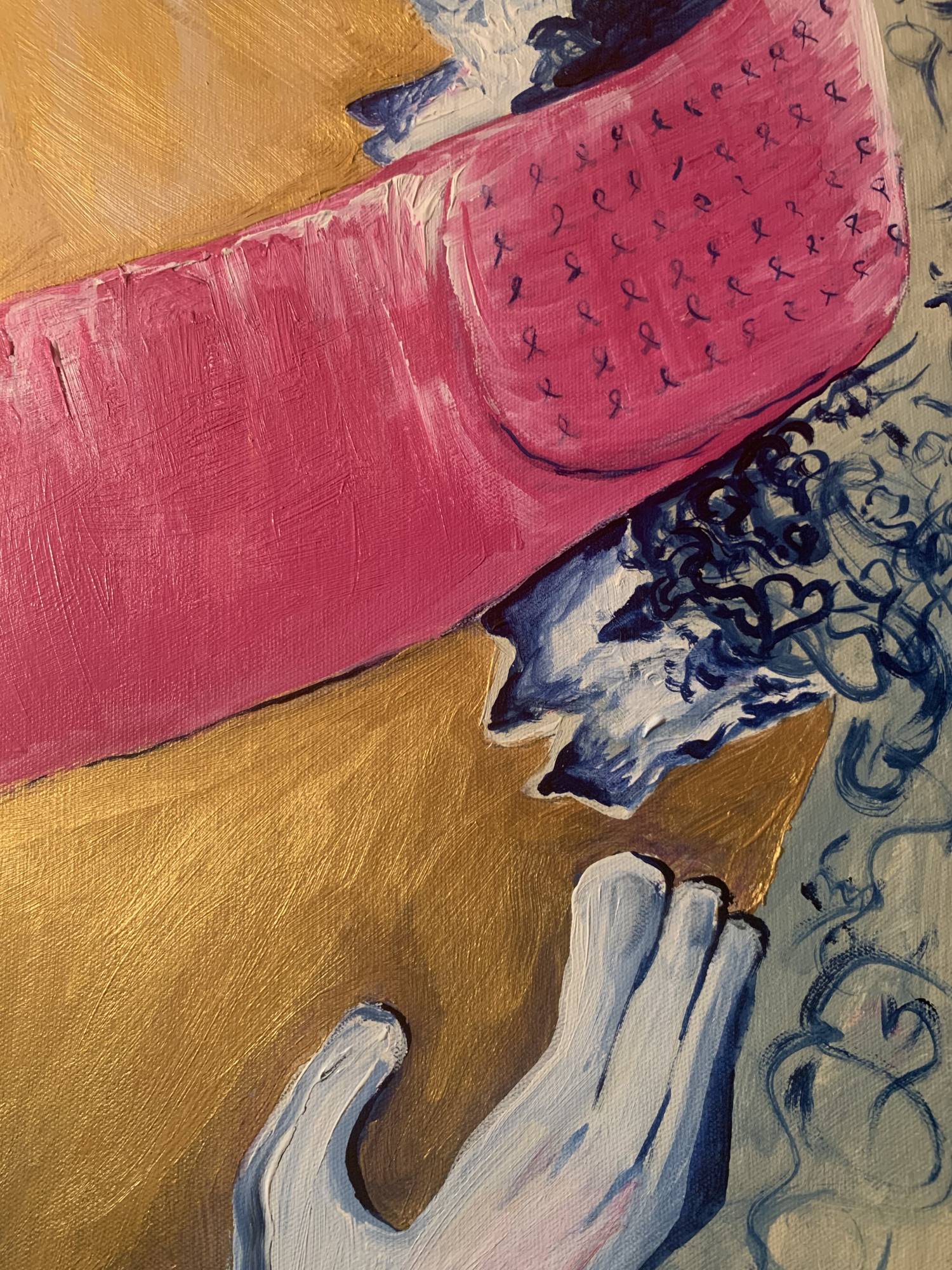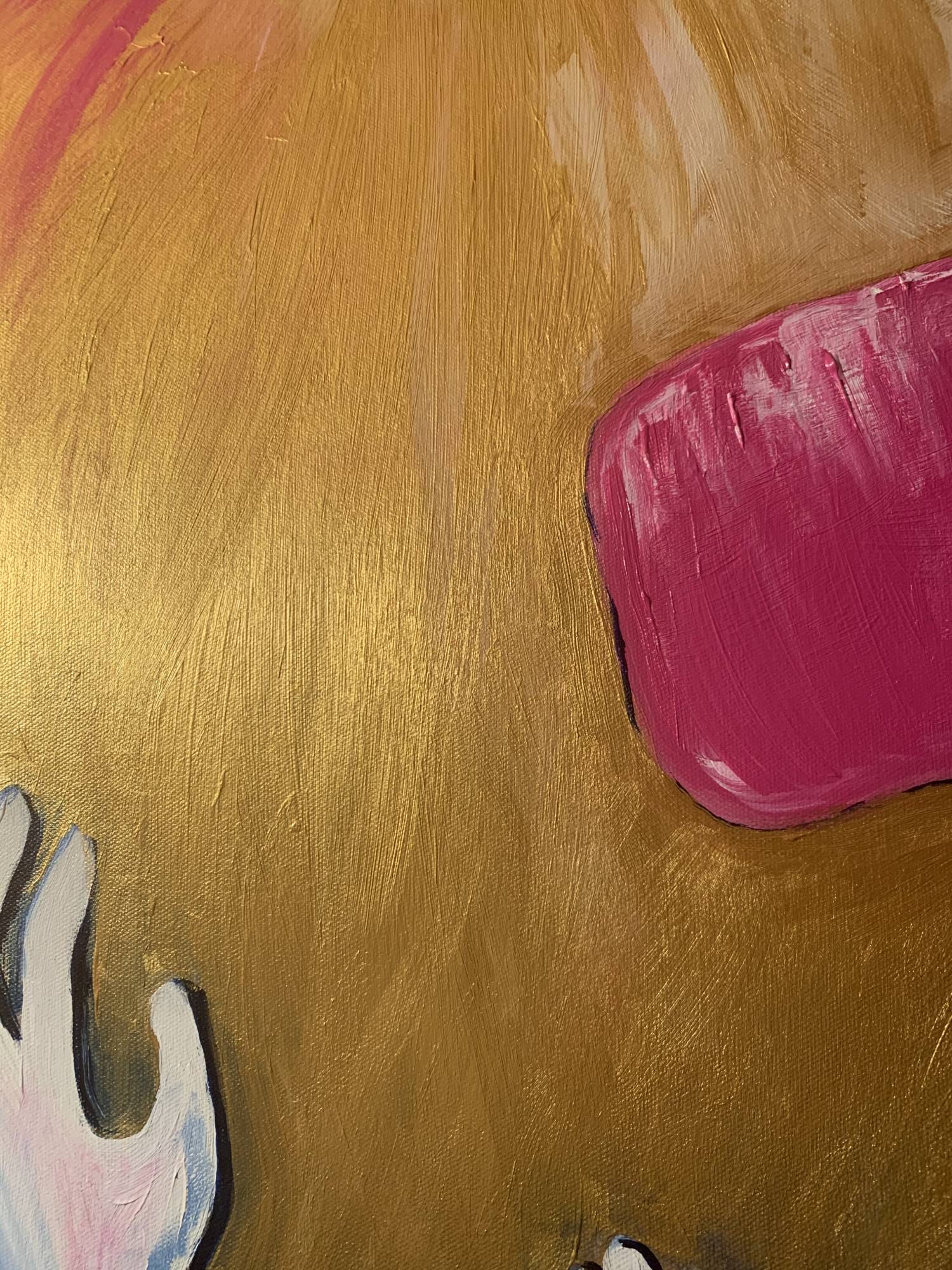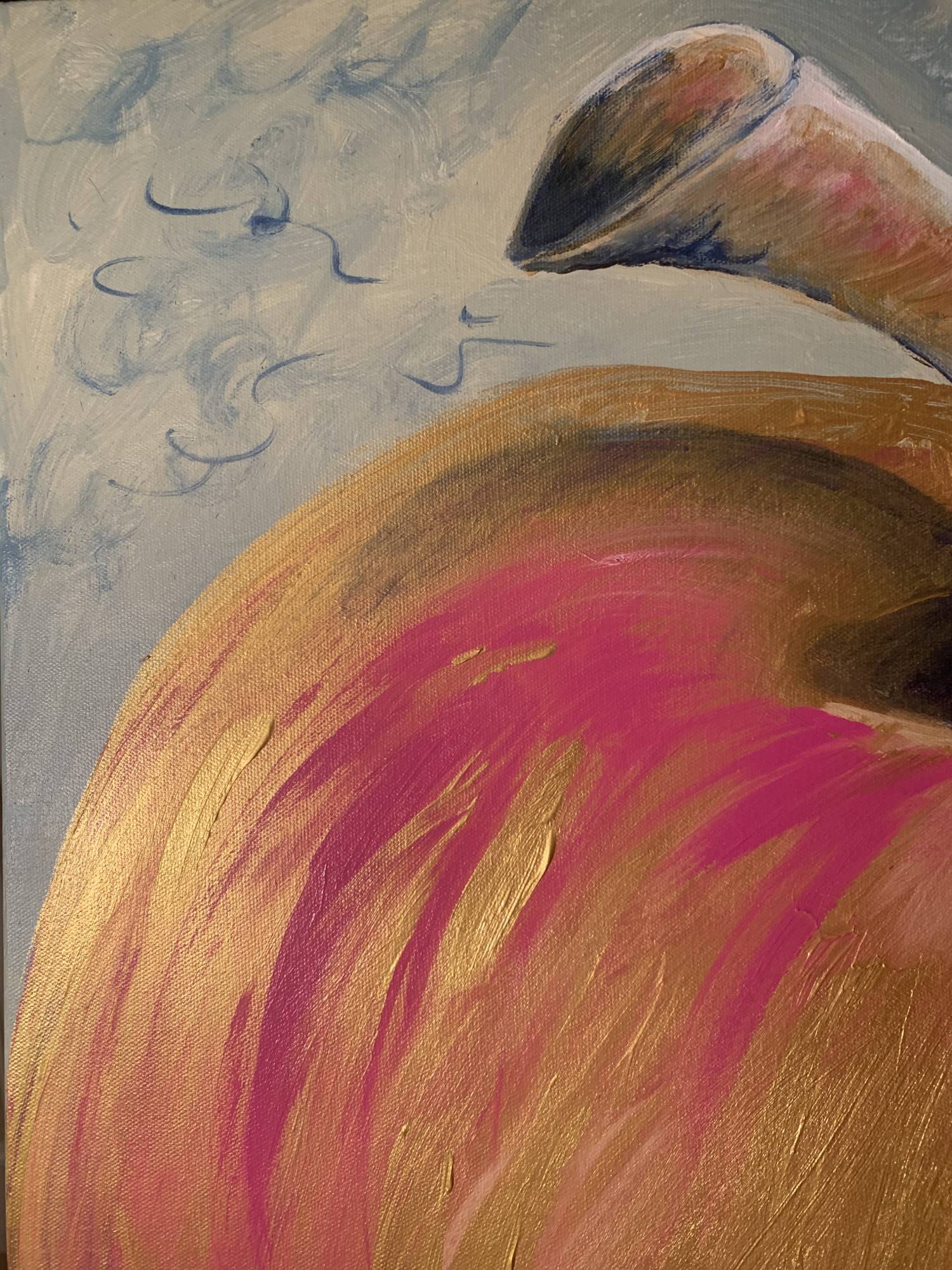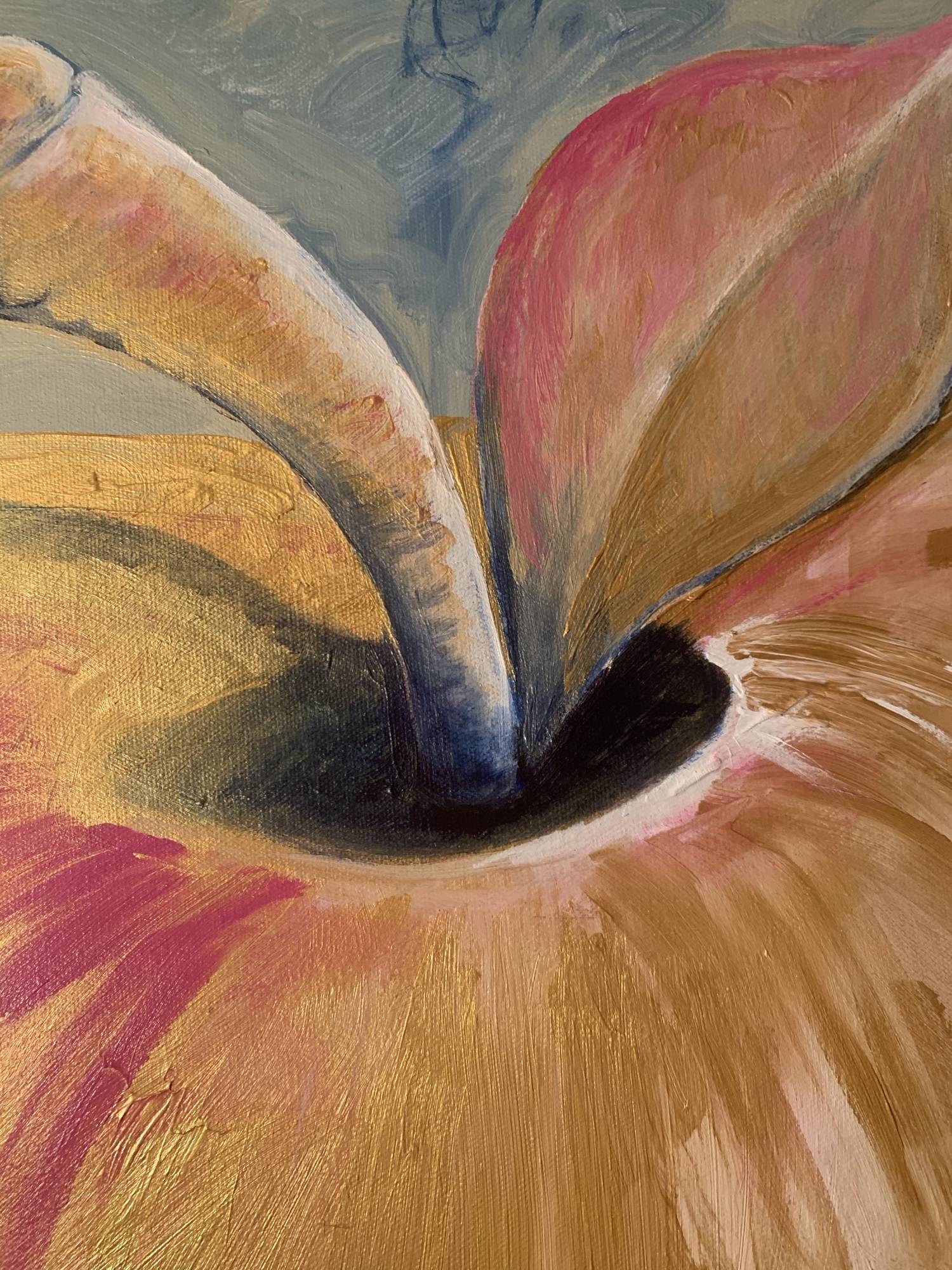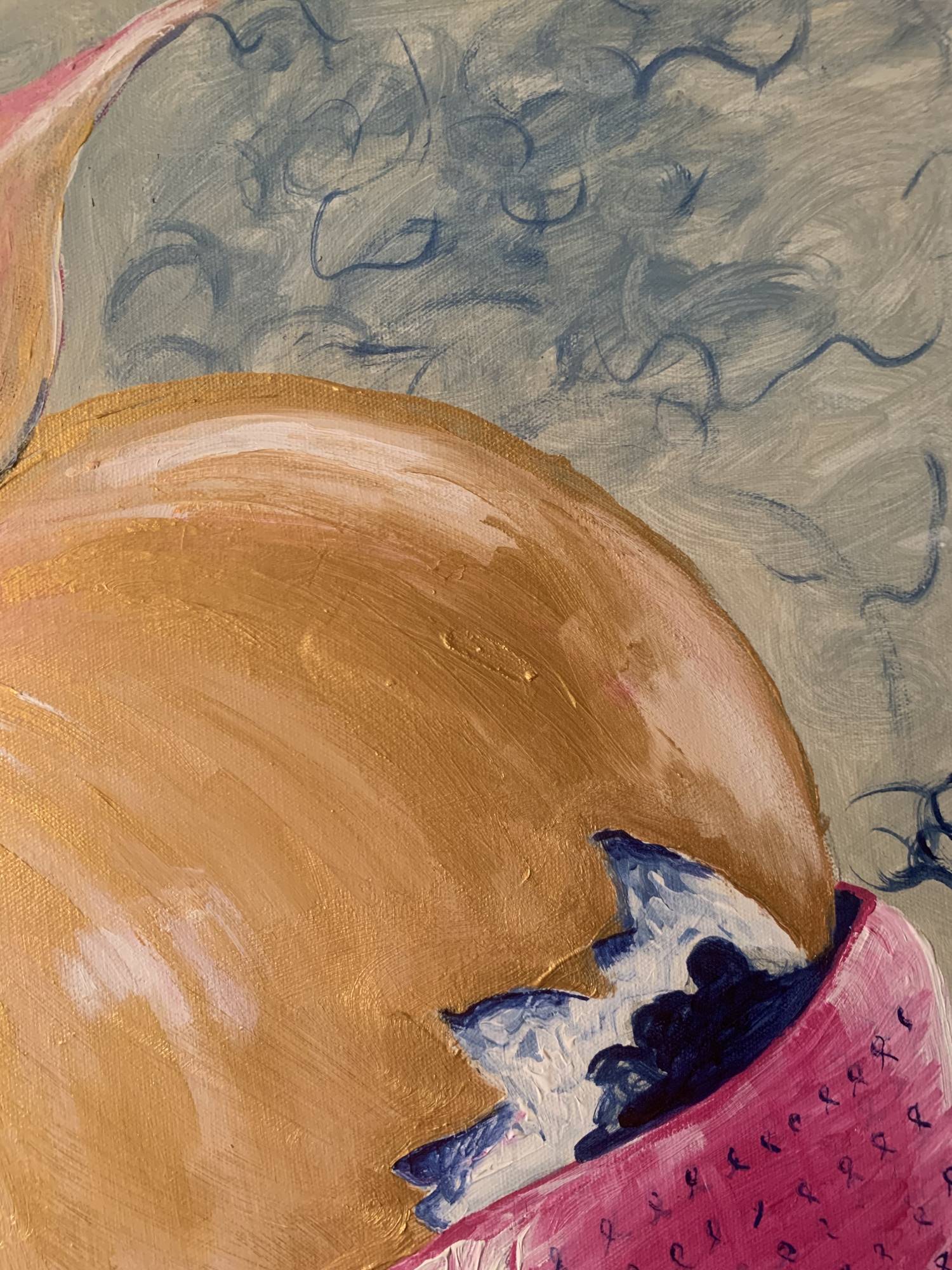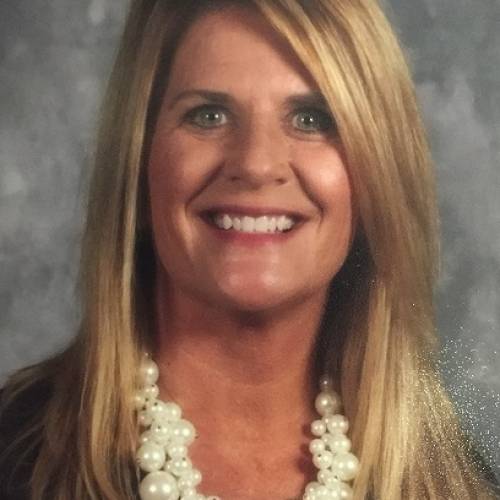 Jill Schipp
Carmel, Indiana
Twitter @jillsmith24 Insta jillsschipp
Survivor of breast cancer
Twist on Cancer: Cancer does not define me. I no longer sweat the small stuff and I cherish each day with everyone I am around. Things can always be worse and I am much more compassionate with those who are struggling with life's events. Grace and gratitude is my new motto in life!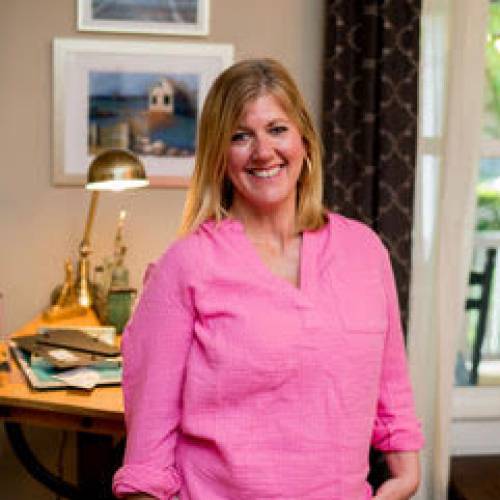 Janice Zeuch
Watercolormyhouse.com
"Love to the Core"
Acrylic paint
40H x 30W X 1.5 D
$400
Artist Statement: My inspiration is Jill, a mother to four, a wife, a friend to many and an elementary school Principal. The artwork I have created was painted in a cartoon, childlike style.

It is meant to be loose, colorful, playful and full of symbolism.

The golden apple is a symbol for educators, but here it is likened to a Hollywood's Golden Oscar. In this case, it is better than an Oscar, because this Golden Apple is Jill.
Jill is a leader and the support system for her community. Cancer came along and took a bite out of her and she needed help, she needed to heal.

Jill mentioned to me that one of the challenging parts about cancer is that for the first time, she found herself on the receiving end of help. Having others lifting her up instead of the other way around was very foreign territory. She found that her whole community lifted her up in love, loving her to her core, which is represented in the many hands supporting this golden apple. The bite in the apple is the chaos that cancer brings into her life. The chaos of cancer moves in the dark blue swirls that surround the golden apple but hidden in the swirls are heart shapes, which create calm and have their own healing powers. In addition, the bite is bandaged in pink, a breast cancer survivor's band aid, decorated with ribbons on the padding.

As an art educator, I made this painting with children and educators in mind. It is meant to be shared with children, to be discussed openly and hopefully to see that some good can come from bad. Perhaps that is the best medicine for all.

Show them some love and tell them how you feel.