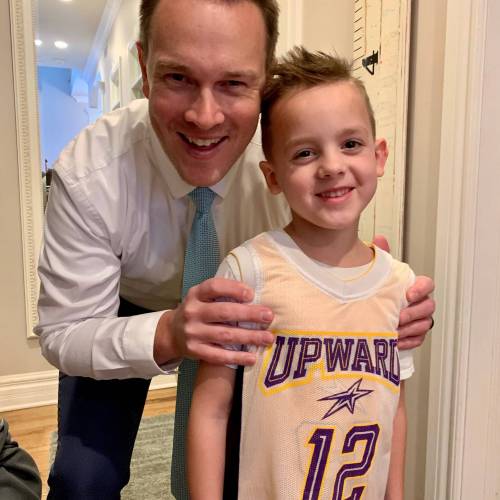 Ben Kelly
Sterling Heights, MI
Survivor
Twist On Cancer: My scars have healed. I don't go to the doctor every week. My blood counts have normalized. From the outside, my life looks like it has returned to "ordinary," and sometimes, a whole day passes without me thinking about cancer. But I won't let my life go back to "ordinary" – I want to continue to find joy in waking up healthy, to tap reserves of energy even when I'm exhausted for "one more piggy-back ride," and to fully immerse myself in the things that matter most – rich relationships with those around me.
"It always seems impossible until it's done" – Nelson Mandela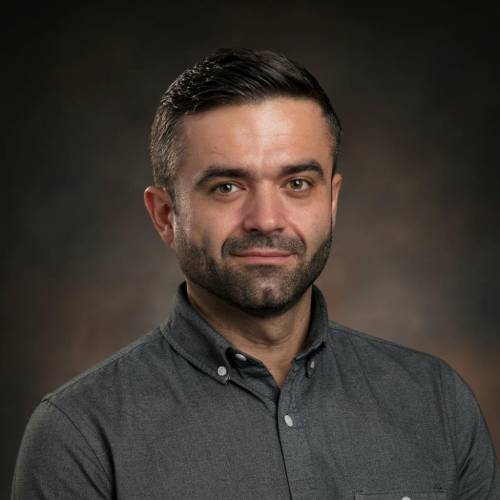 Rad Murdza
"Ben Kelly"
Size: 24x36
Acrylic on Board
$600
Artist Statement : At first I was scared by the topic. Cancer. I was afraid that I couldn't bear to hear a really terrible and sad story. But I met Ben and when we talked he made the whole experience pleasant. He is so positive, all the time.
He changed my outlook on cancer and his story has been a game changer. We decided to work together as I created. I wanted to share his story as he wanted it told. I don't think he ever told his story and he seemed excited to have the chance. Ben's excitement fueled me as an artist and a person. We were determined to fit all the parts of his cancer story on one canvas. Each of the images is part of what he shared with me. When he was in bed sick that was his low point, but it is only one part of the story.
Ben is an amazing person.
This was an awesome journey.