Doris Piccinin & Linda Bedrosian Johnson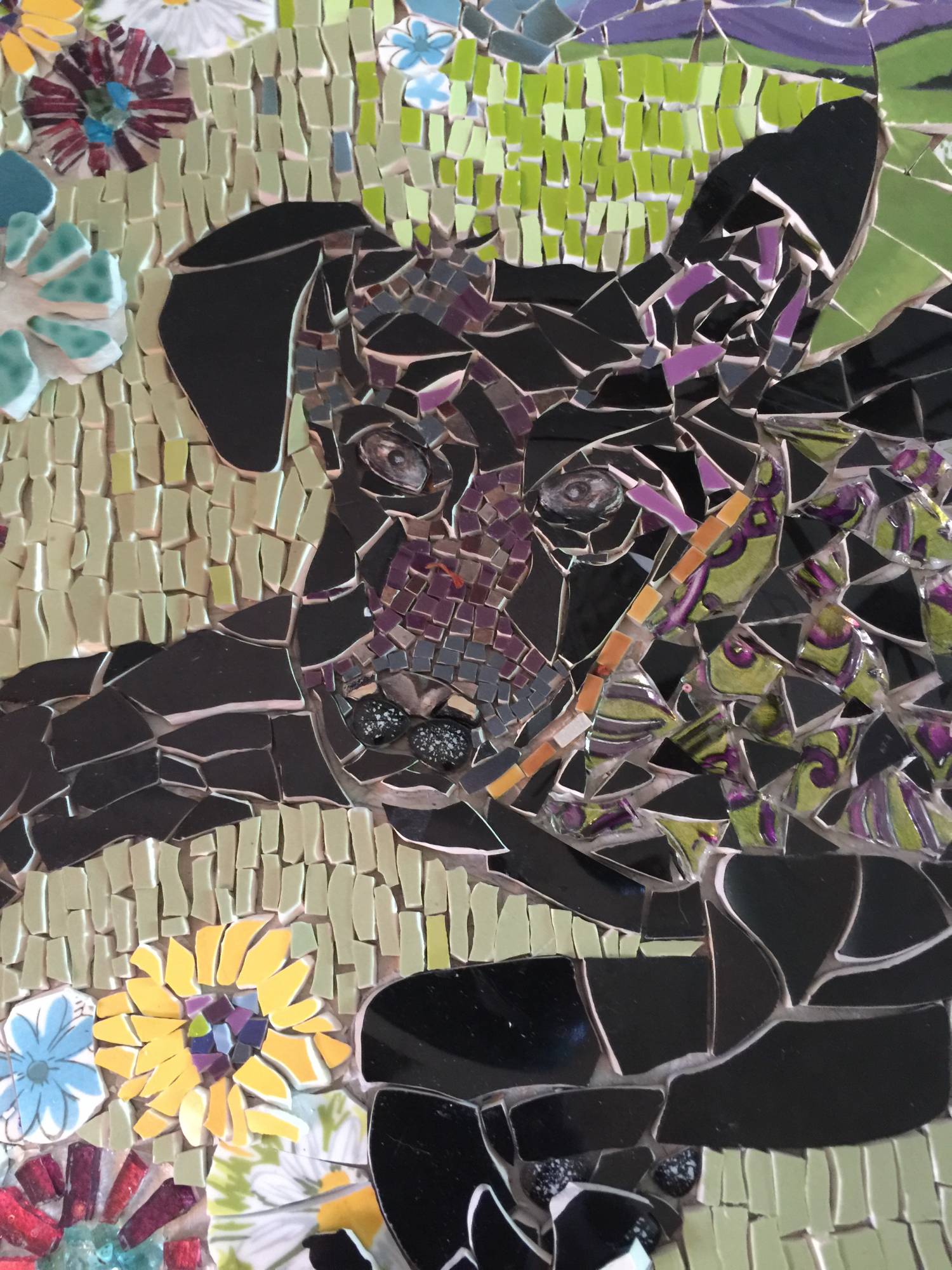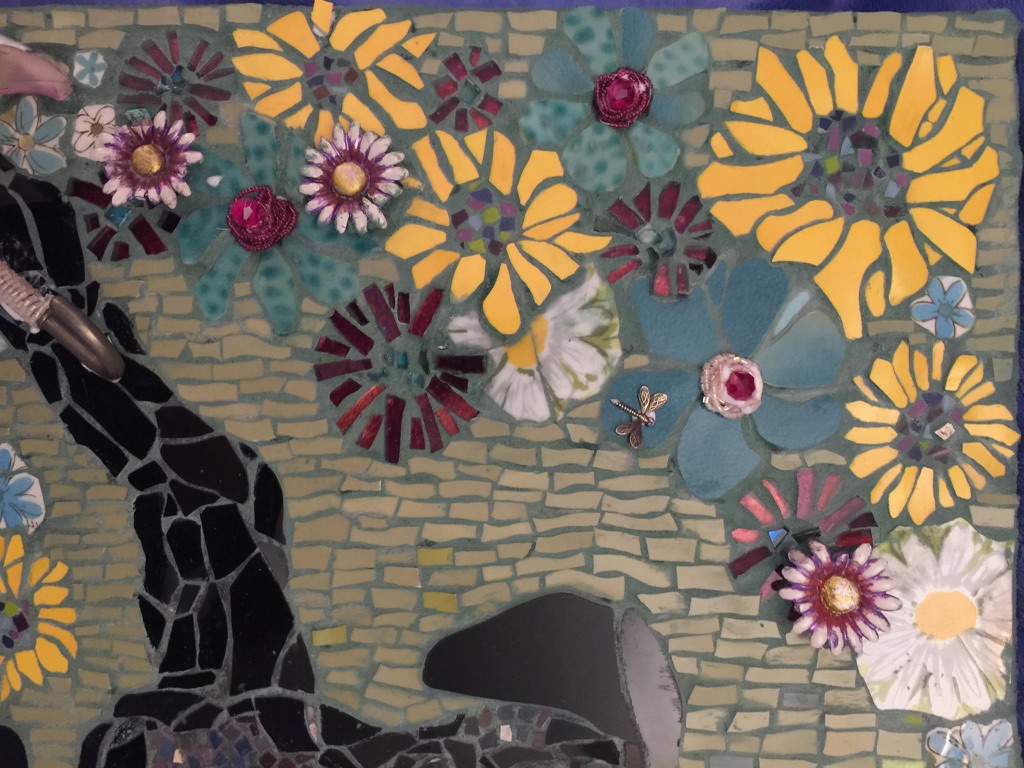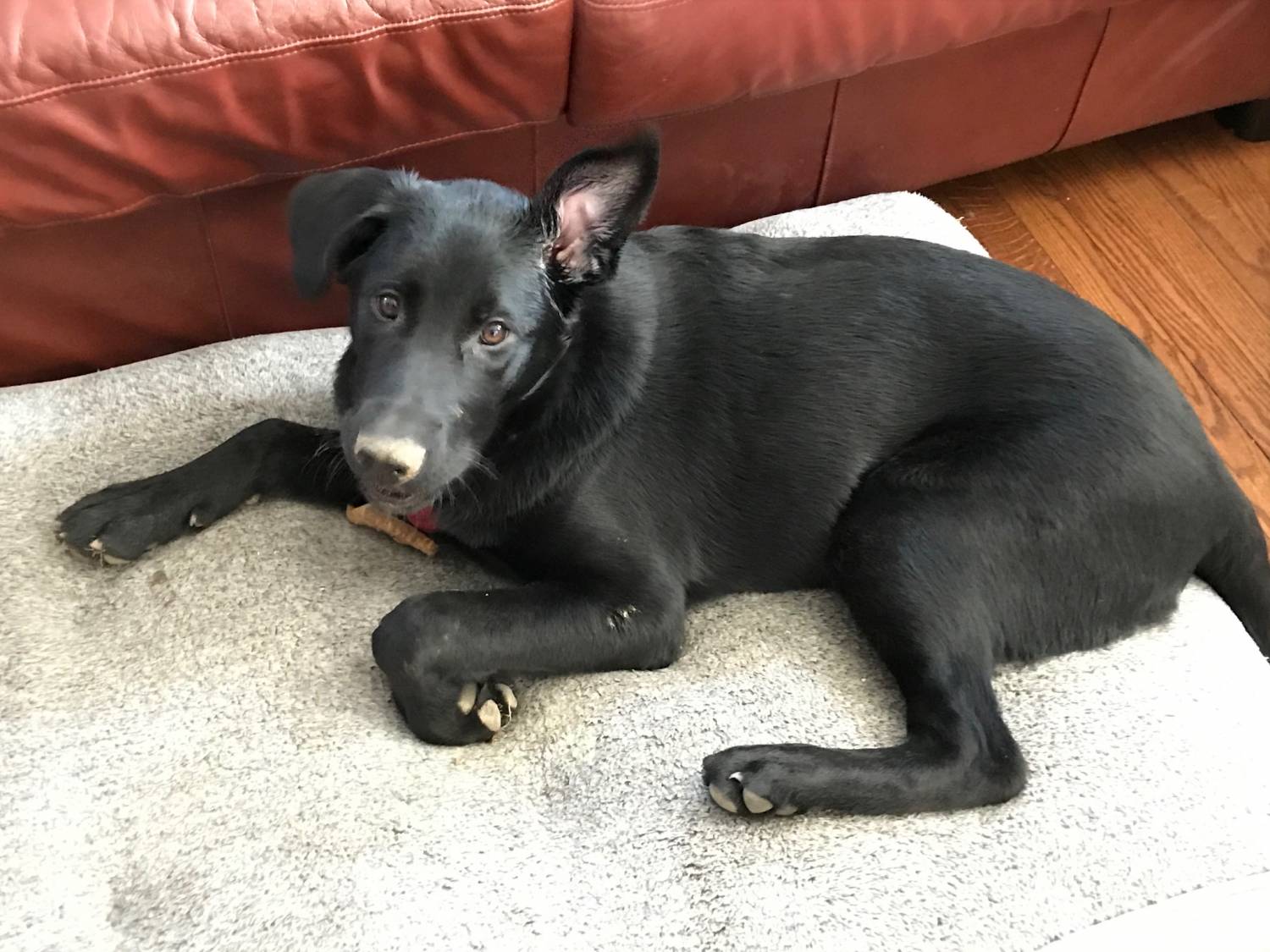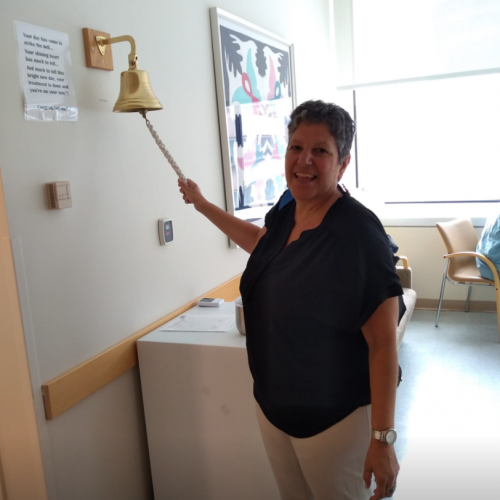 Doris Piccinin
Philadelphia, PA
Survivor
Twist on Cancer: As a cancer survivor, I found strength from my family releasing me of my family obligations and taking care of myself. Being a dog person, with my dog going through cancer at the same time as I was going through treatments, I drew strength from her courage and the courage so many other cancer survivors face every day. Purple was our inspiration color, as lavender is my favorite herb and purple flowers kept appearing when my dog and I would go for walks in the Pennsylvania woods to rebuild my energy level after cancer treatments.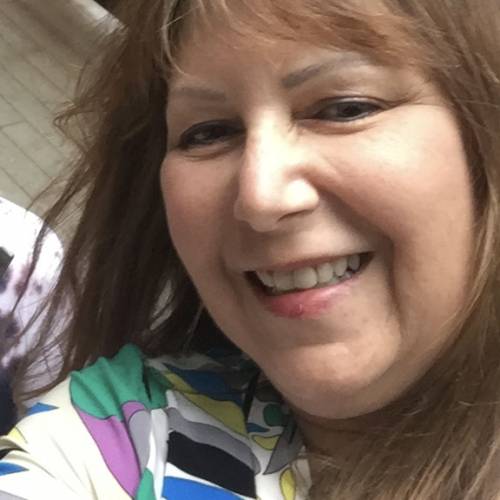 Linda Bedrosian Johnson
"Zena's Magic Umbrella"
Mosaic
22"x18"
$225
Artist Statement: My inspiration - now my friend - Doris and I found out we had something in common in our love for our pets. I asked Doris to take pictures of her almost grown puppy, Zena, for me. I combined a couple of them, one just after she had grabbed a zinnia out of the garden, facing the camera, bright yellow flower showing past her puppy-sharp teeth. Zena was sometimes in the room when we video chatted barking at Doris to play or pet or love her.

Doris had told me that she had an older dog diagnosed with cancer at around the same time she was. She was grateful to share the companionship, especially during her breast cancer treatment. She has a hiking partner now in Zena. They both seem to radiate health. Although Doris deals with cancer patients at work as a dietician, I don't believe that she thinks of her own cancer very often. This pink umbrella is useless to them now, and is being used for something more fun than cancer awareness. Flowers spill out for them both.

Zena is completely black, so not easy to photograph, and as it turns out, also not easy to mosaic! I generally work in what's called pique assiette, literally meaning stolen from dishes, my method is usually to let the tile decide what will work, but this was different. It didn't need to simply look like a dog. It had to look like Doris' dog.

This became one of the hardest projects I have ever tackled; I had never before done an animal, or worked off photographs, and the pure black proved difficult to show any detail. I had several false starts that I just didn't like - so, even though I had put time in, I took everything off and started over. I was rearranging right up to the deadline, still scraping grout at 6 a.m.! I'm finally reasonably happy with it. I hope Doris and her family are too.