Bobbie Donohew & Kathryn Tubbs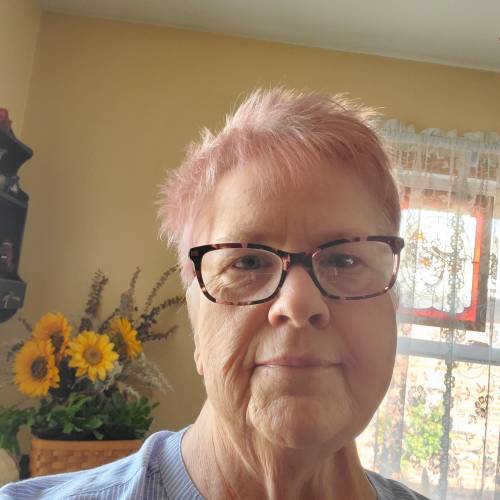 Bobbie Tiedt Donohew
Akron, Ohio
Facebook: Bobbie Tiedt Donohew; Instagram: nyrbobbiedonohew
I am a survivor! I was diagnosed with Stage III Metastatic Squamous Cell Cancer in April 2019.
Twist on Cancer: Cancer for me - as it is with most survivors - was a lifechanging experience. I never knew how strong I was until I had to deal with the challenges of chemotherapy, radiation and a major cancer surgery. And by strong, that includes physical, emotional, and spiritual strength. I had time during treatment for much introspection on my life, and was able to reconcile and forgive myself for the questionable choices of my youth. I had been holding alot of those in my heart for a long time, and needed to finally let go of the past. I came to a greater faith and trust in God for His plan for my life. Spending so much time in the hospital during treatment, I became acutely aware of the need for patient support and advocacy in the cancer community, and hope to dedicate time to supporting my brother and sister warriors as soon as I retire in January (yay!!) Physically, cancer may have saved my life! For many years, I struggled with weight challenges, and knew that it would catch up with me eventually in heart problems, or something else life threatening. During the course of treatment I lost 120 pounds which probably saved me from a potential heart attack. Yin and Yang...good and bad. I was really sick, but it saved my life.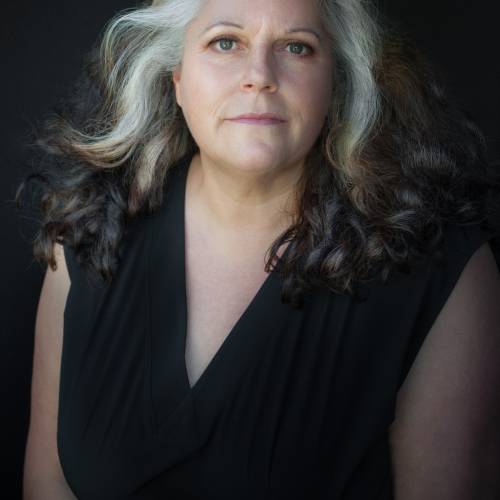 Kathryn Tubbs
www.ktubbsart.com
Social Media: @ktubbsart
"She Overcame Everything Meant to Destroy Her"
Mixed media on canvas
36"x36"x2"
$500
Artist Statement: My wonderful Inspiration, Bobbie, provided me with photos and CT scans of her cancer and scars. This painting is my re-interpretation of the CT scan of her neck, with the cancer in jewel tones. My goal was to create an image of beauty abstracted from the medical imagery of Bobbie's tumor in the hopes of giving her a treasured souvenir with which to remember her inspiring story of survival from cancer. I hope this work offers Bobbie a fraction of the inspiration she has given me in sharing her cancer story with me!