Dr. Marjorie Newman & Annie Arnold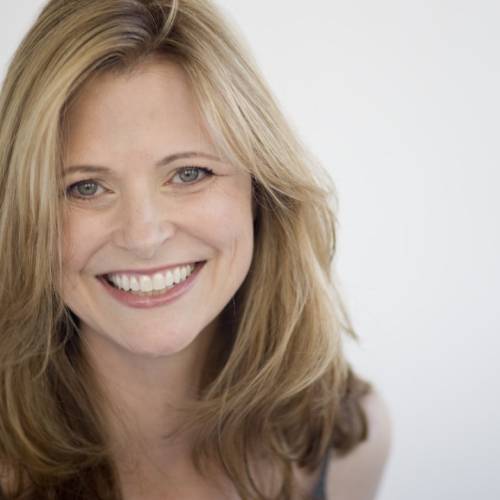 Dr. Marjorie Newman
Chicago, Illinois
Survivor. Uterine Cancer - 1990; Colon Cancer 2011/2012
Twist on Cancer: There is no minimizing the fact that being diagnosed with cancer, and going through cancer treatment was horrible and often terrifying. However, what is so clear to me now that was impossible to know during those times is that my cancer experiences were not all negative. Even the darkest of clouds had silver linings. I have many beautiful memories that include the kindness and generosity shown by family, friends, friends I had not been in touch with for years, neighbors, doctors, nurses (the heart and soul of healthcare), other patients, and strangers. During my most recent cancer experience, my sisters started a Facebook group called "Marjorie's Marathon." Everyday people I have known throughout my life posted supportive messages, funny and inspiring photos and videos. I received so much love on a daily basis because word got out that I was suffering. I joked at the time that I felt like George Bailey at the end of "It's a Wonderful Life" realizing how much my life matters and learning I have had a positive meaningful impact on others often without even being aware. I was able to take in that love, and I still carry it within me to this day.

I was in graduate school in a doctoral program in psychology when I was diagnosed with my second cancer. It was a midlife career change for me. Because of cancer experiences, I specialize in psycho-oncology and work with many cancer patients and their families in my career as a psychologist. I have worked at Loyola Hospital with patients during the bone marrow transplant process and provided outpatient therapy at Loyola's Cancer Center. I worked for years facilitating cancer support groups at Wellness House, a cancer support center in Hinsdale, IL. I continue to work with cancer patients and their families in my psychology practice. I feel so fortunate that my own cancer experiences have informed my work and allowed me to help others.

Because of this, I don't feel victimized by the fact that I have had two different advanced cancers in my life; those experiences have shaped who I am and helped me find purpose and meaning. I have found the message in the mess.

I am so fortunate to have survived my cancers when others I have loved lost their lives to this brutal disease. No matter how hard life can get, I can always access feelings of gratitude for being alive. That is cancer's gift to this survivor.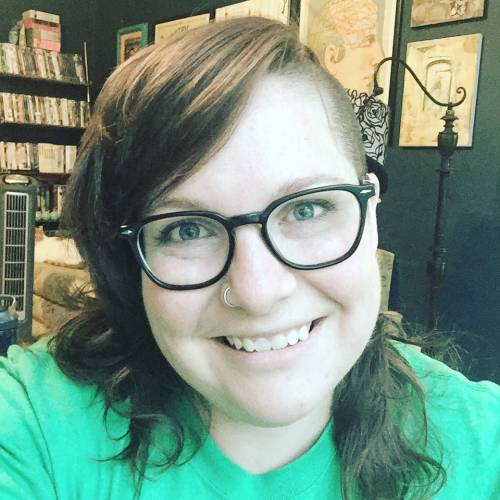 Annie Arnold
@annieollivander
"Marjorie's Silver Lining"
24" x 48" x 1.5"
$500
Artist Statement: You wouldn't expect Marjorie to be a two-time cancer survivor.

Not that I think many people go around guessing people's personal health histories, but you really wouldn't expect it from Marjorie. Her smile, her warmth, her compassion – those are the things that stand out about her at first glance.

However, if you look a little closer, you may notice the empathy she has built out of her experience of pain. You may catch a glimpse of resilience, derived from her suffering. You may witness the aura of humility she has grown from the experience of needing others.

It was quite the challenge to find words to describe the horrors that my inspiration, Marjorie, has experienced. So much pain, loss, and suffering, as is true for many affected by cancer, but she holds no bitterness. She smiles and shares about her journey – noting her blessings and emphasizing what she continuously calls "the silver lining."

Marjorie took from the mud and created the most beautiful lotus flower. From her strength, her courage, her tenacity, and her spirit grew this symbol of rebellion against all that feels hopeless. I am grateful to have been a witness to Marjorie's silver lining.