Heather S Russell and Christan Seidle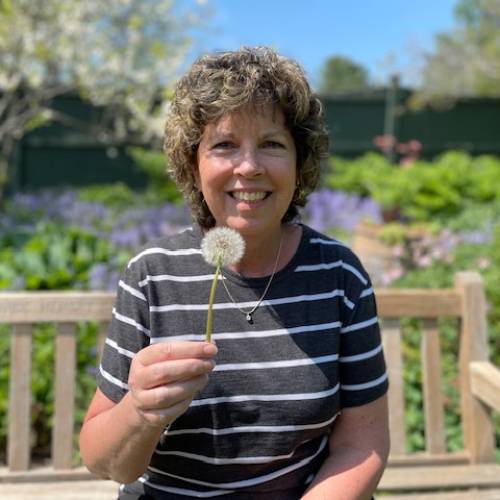 Heather S Russell
Kyle, TX
Social Media: @heatherrussell49
Survivor
Twist on Cancer: As a multiple-diagnosis survivor, I have learned so much about my resiliency and strength. I have also learned to really listen to my body. As women, we don't always put priority on our own health, but in doing so, we can better serve and care for others. My twist came in the form of "don't sweat the small stuff" and that mindset has served me well in my personal life, as well as in my teaching career. I have also been able to really focus on the humor that shows itself right in the middle of each diagnosis. What a gift those funny stories have been for me and I love sharing them with my students so that they can know that even in the darkest times, you can and should look for and focus on the bright side. I have been thrilled to have been a part of Brushes with Cancer for several reasons, but most importantly has been meeting and becoming friends with my Artist, Christan. She is delightful and inspiring and I feel blessed by our connection.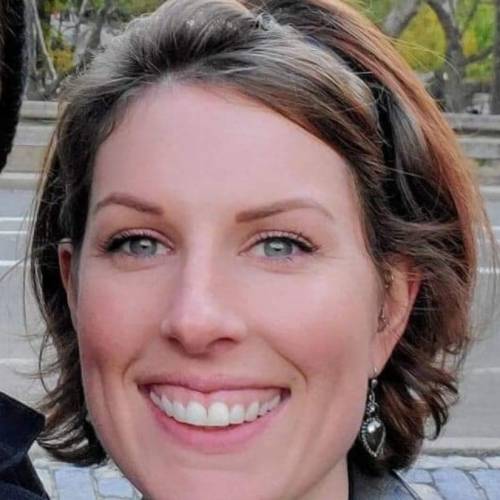 Christan Seidle
Social Media: @7maryart
"Heart of Gold"
Acrylic on canvas
36"x 36" x 3.5" (including frame)
$800
Artist Statement: "Heart of Gold" represents Heather Russell's journey with cancer, starting with her heart. Without her trip to the ER for what was considered to be a heart problem, she may have discovered her kidney cancer much later on or never at all. This blessing in disguise is what I used as my inspiration. Heather exudes positivity, warmth, and a passion for living life to the fullest. The painting represents her will to overcome cancer, along with the things in life that encouraged her to keep going such as her love of traveling the world and her deep roots in Kyle, Texas, as an educator.