Joanne Banda and Theresa Bond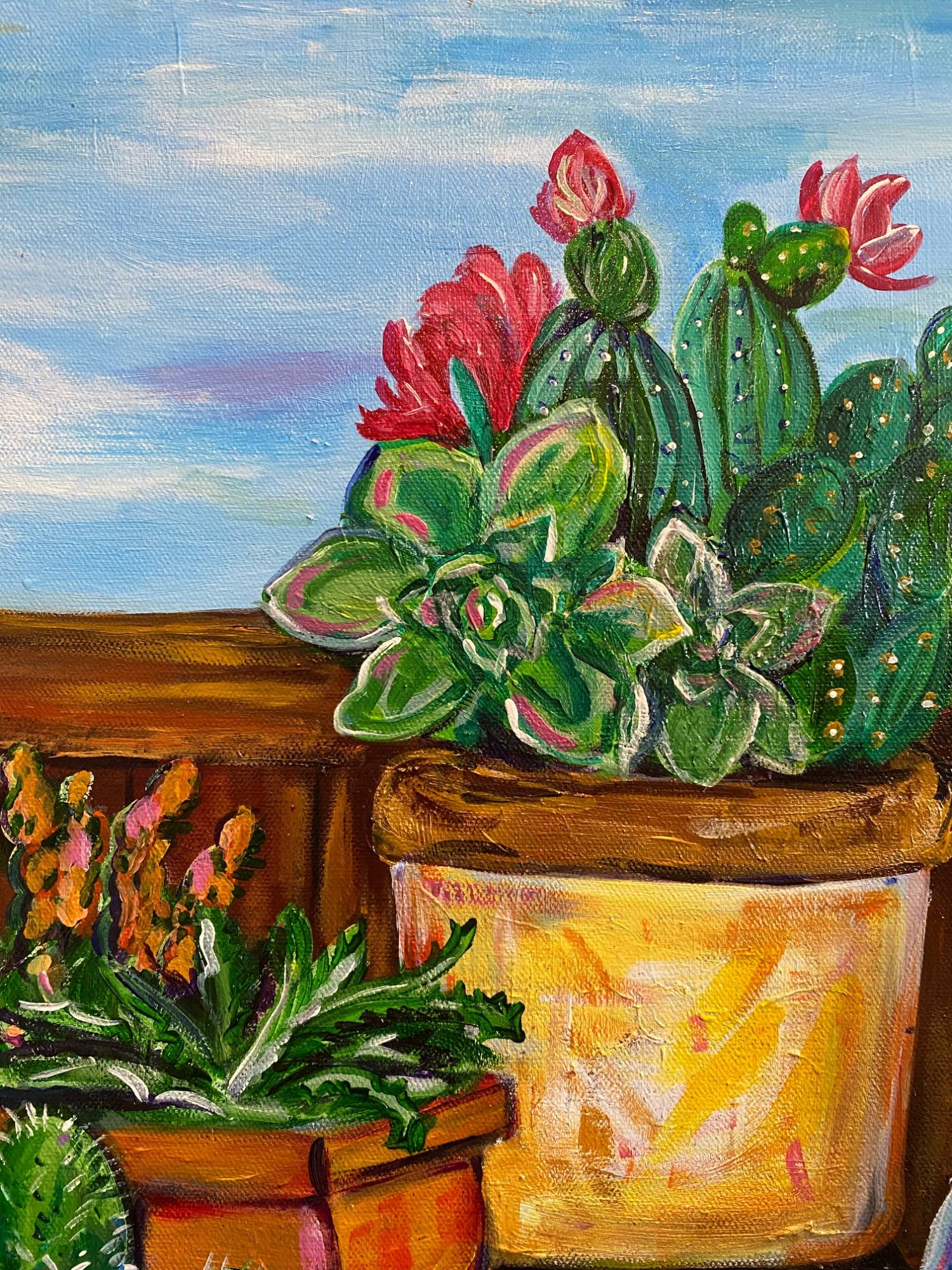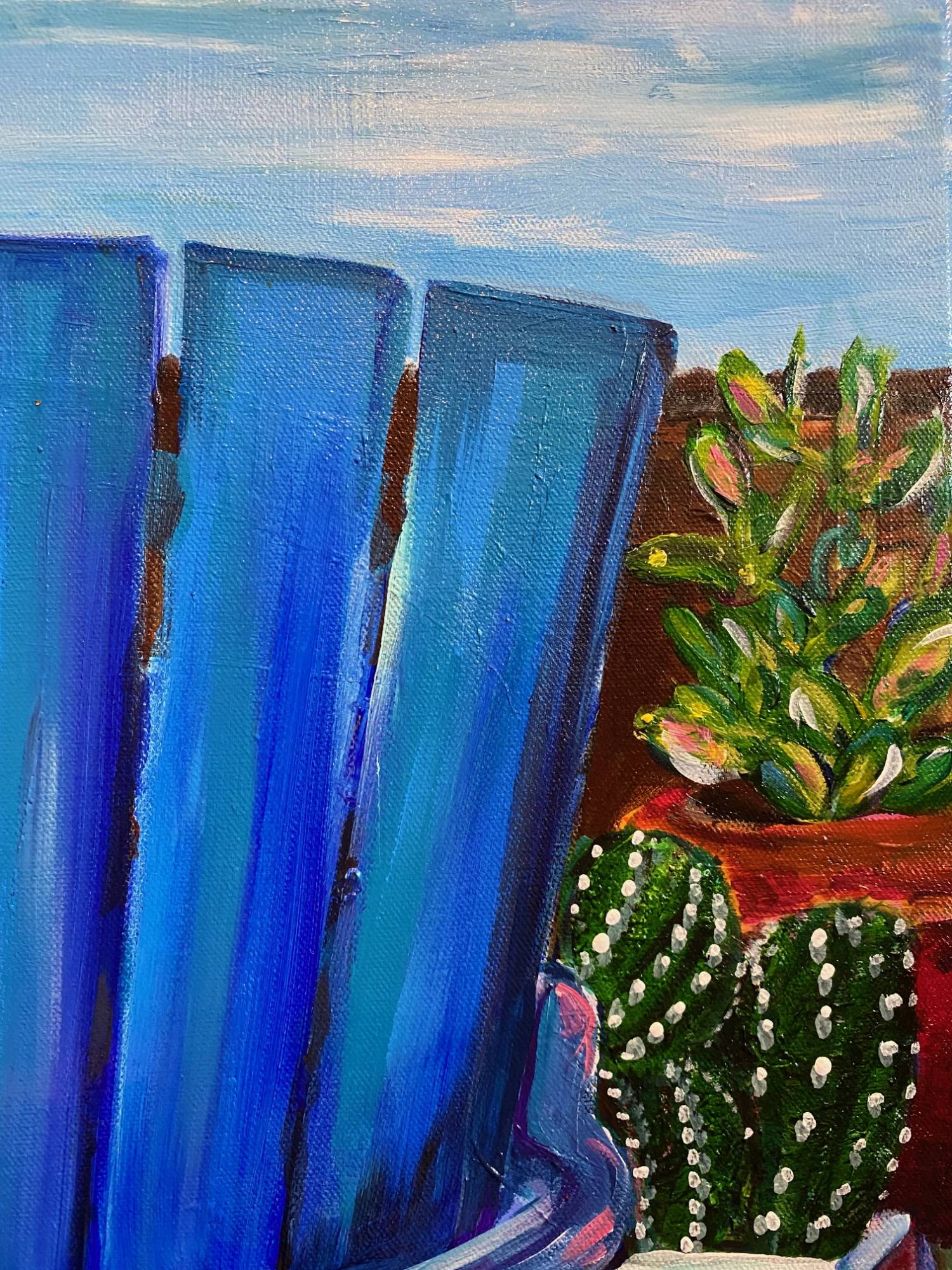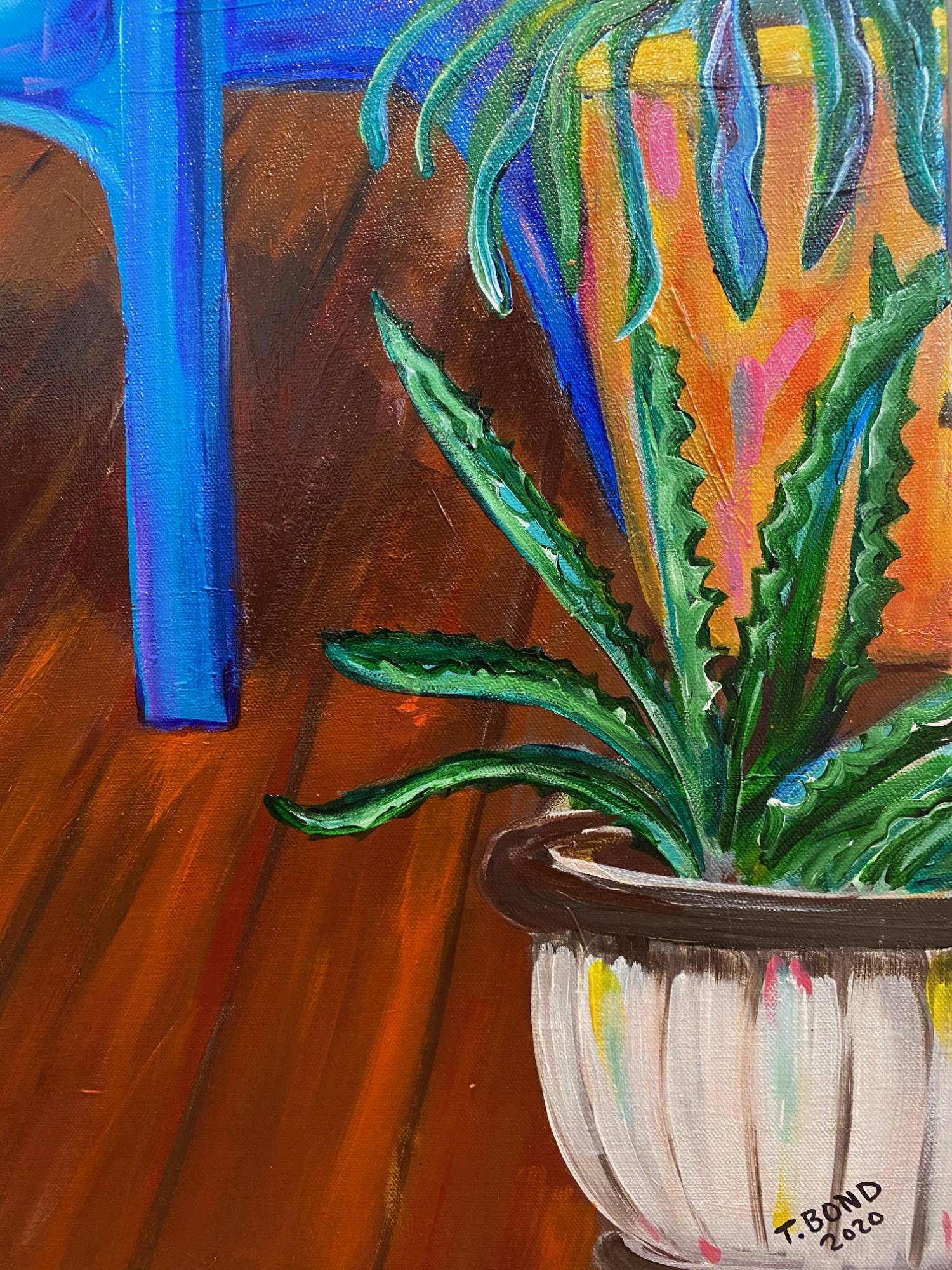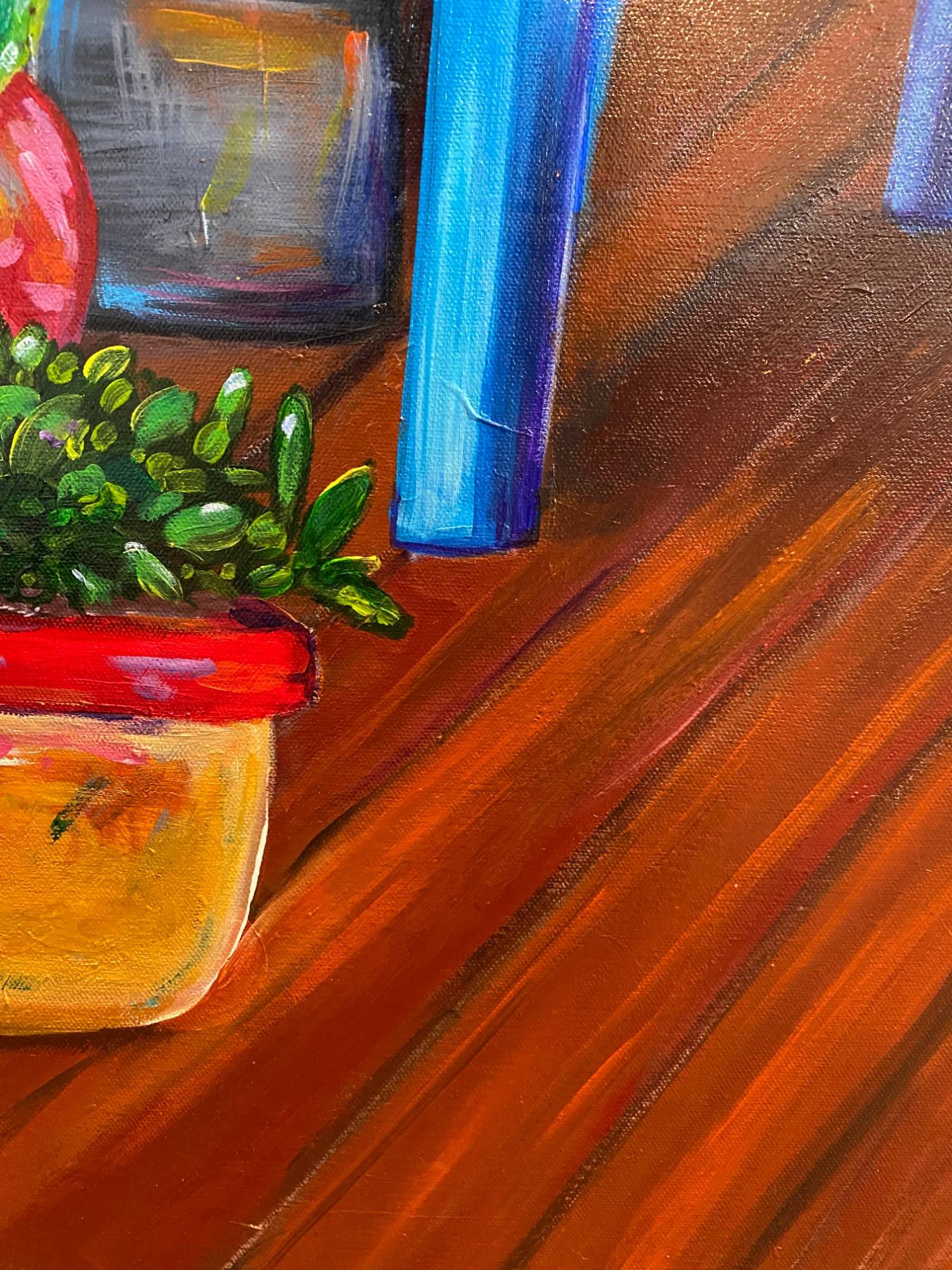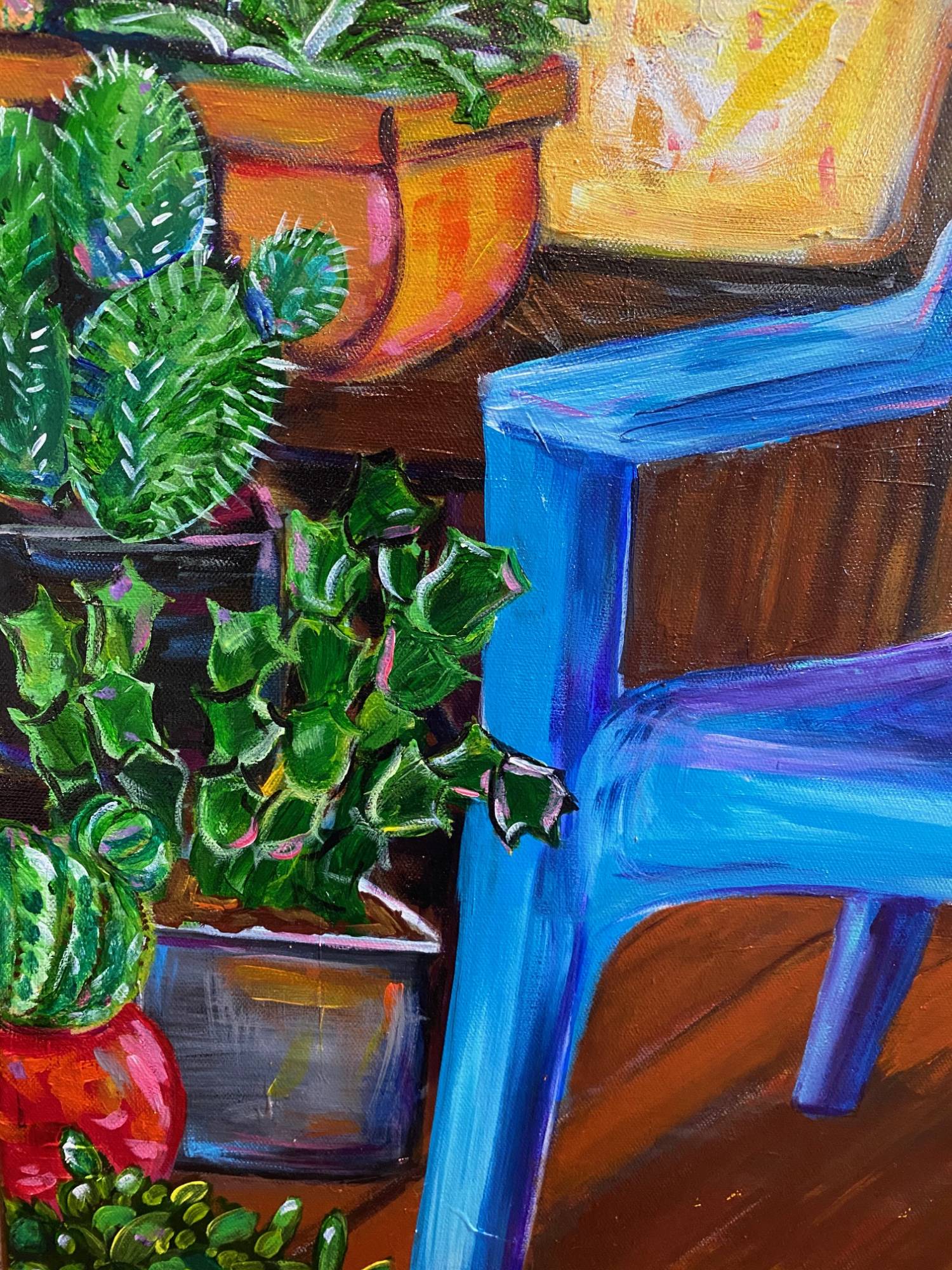 Joanne Banda
Austin,TX
Jojobanda
Survivor/ fighter
Twist on Cancer: Cancer has turned my world upside down. It has taught me so many lessons and I have learned to slow down and enjoy life's precious moments. Brushes with Cancer have opened my eyes to an amazing community and have enjoyed my bond with my artist. I can't wait for the reveal and I am blessed to be a part of this great experience.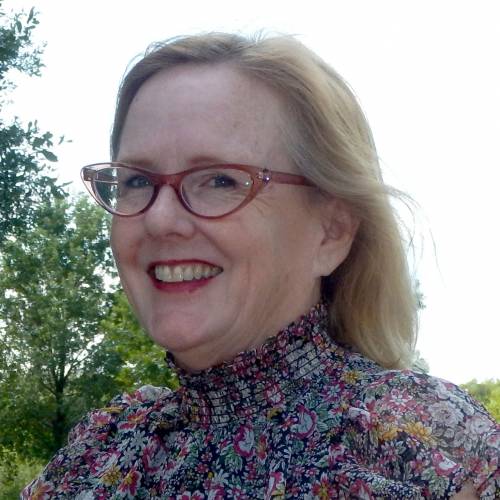 Theresa Bond
www.tbondartist.com
Instagram: @bondartist Twitter: @tbondartist
"My Happy Place"
acrylic on canvas
24" W X 36" H X 3/4" D
Artist Market Value: $425
Artist statement:She is a strong woman, who is going through a challenging illness. I was inspired by her strength, as I am not sure I could be as brave as her. In getting to know Joanne I learned that we share a love of succulents. Succulents symbolize enduring and timeless love. Having a place where she can be surrounded by her family and her ever growing collection of succulents is important to her mental wellbeing; we all need that space where we can relax and take a break from stress. Joanne sent me a lovely photo of her son watering the potted plants on her deck, that inspired this painting.

Show them some love and tell them how you feel.