Elissa Underwood Marek & Jodi Hopper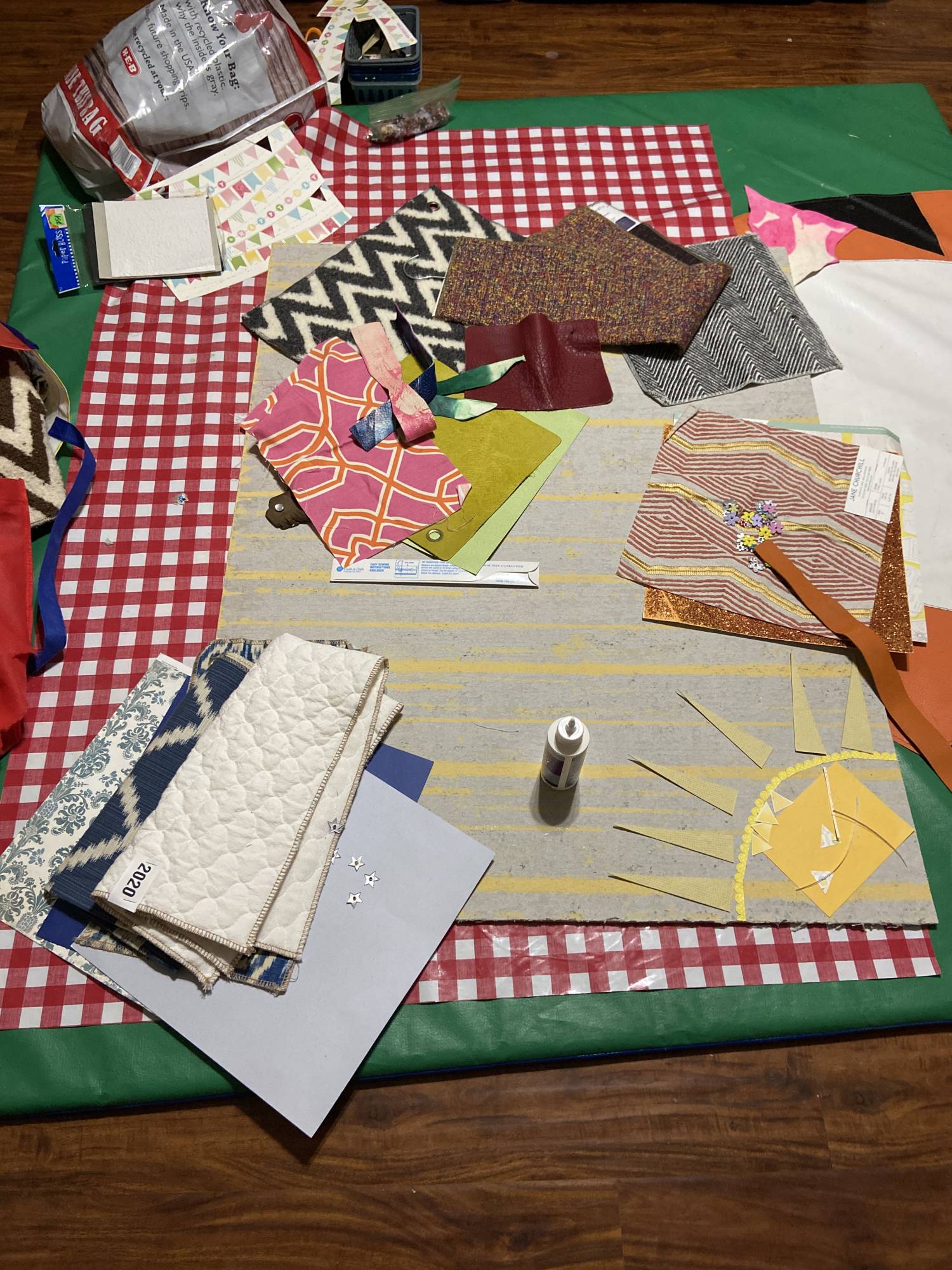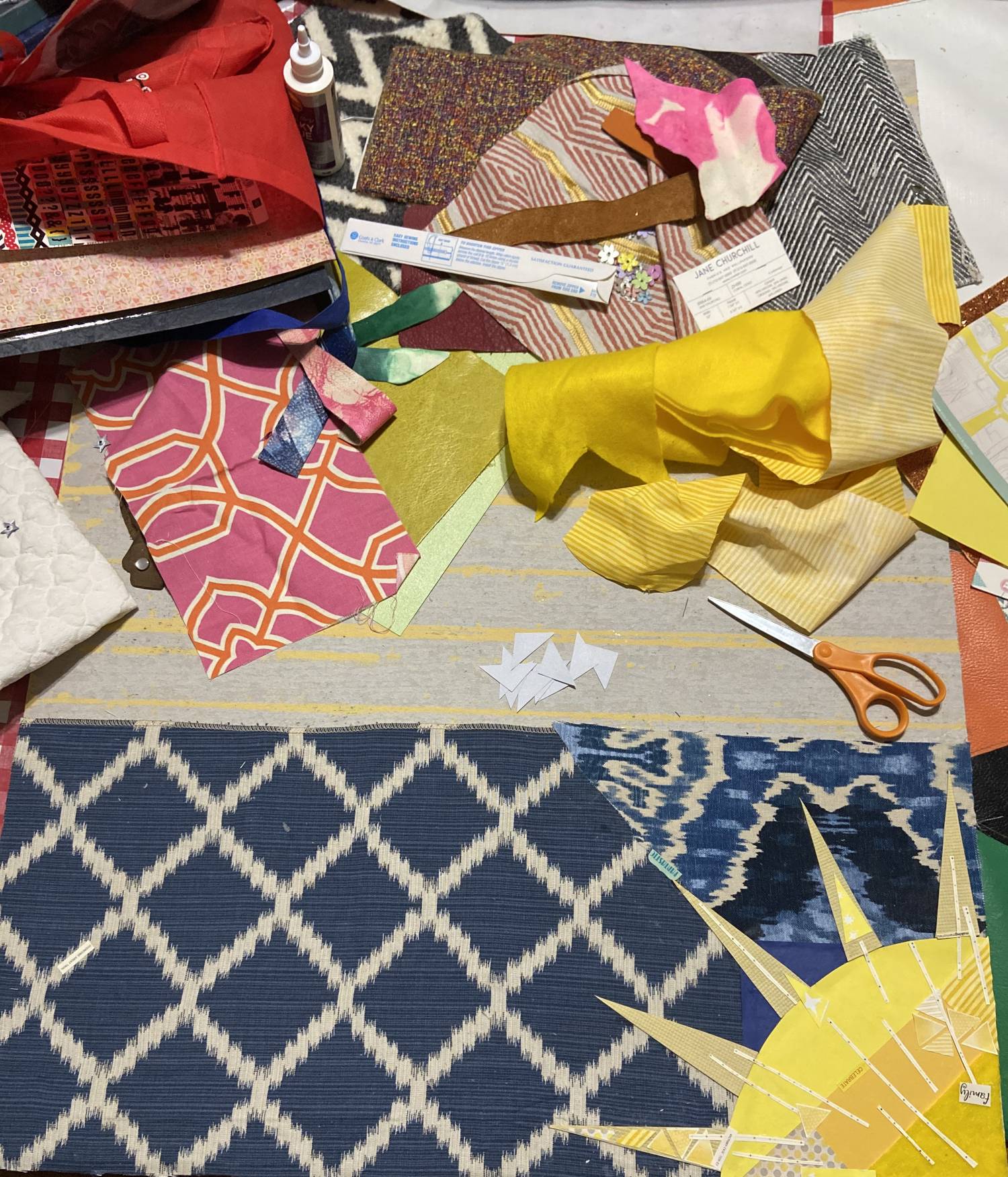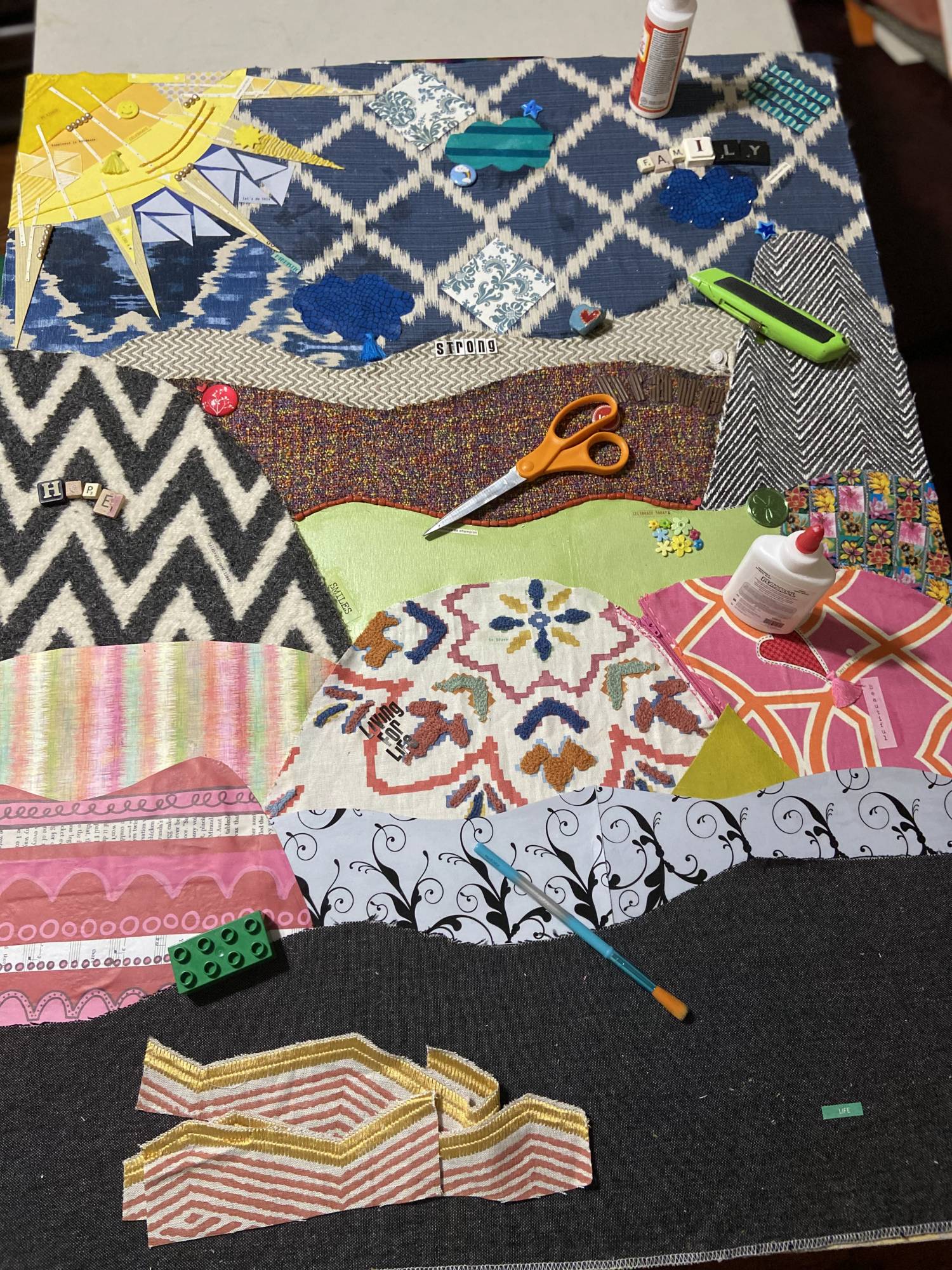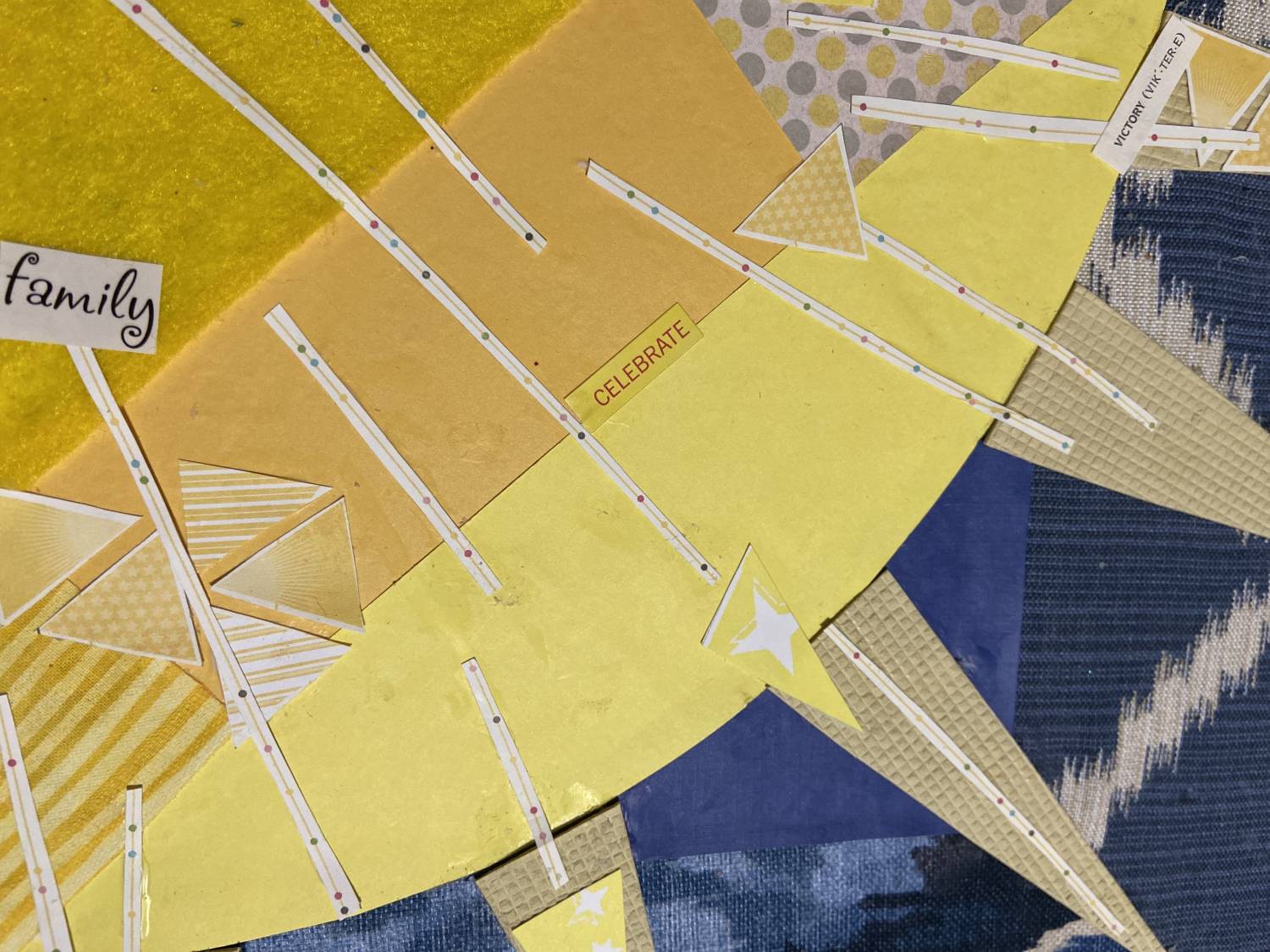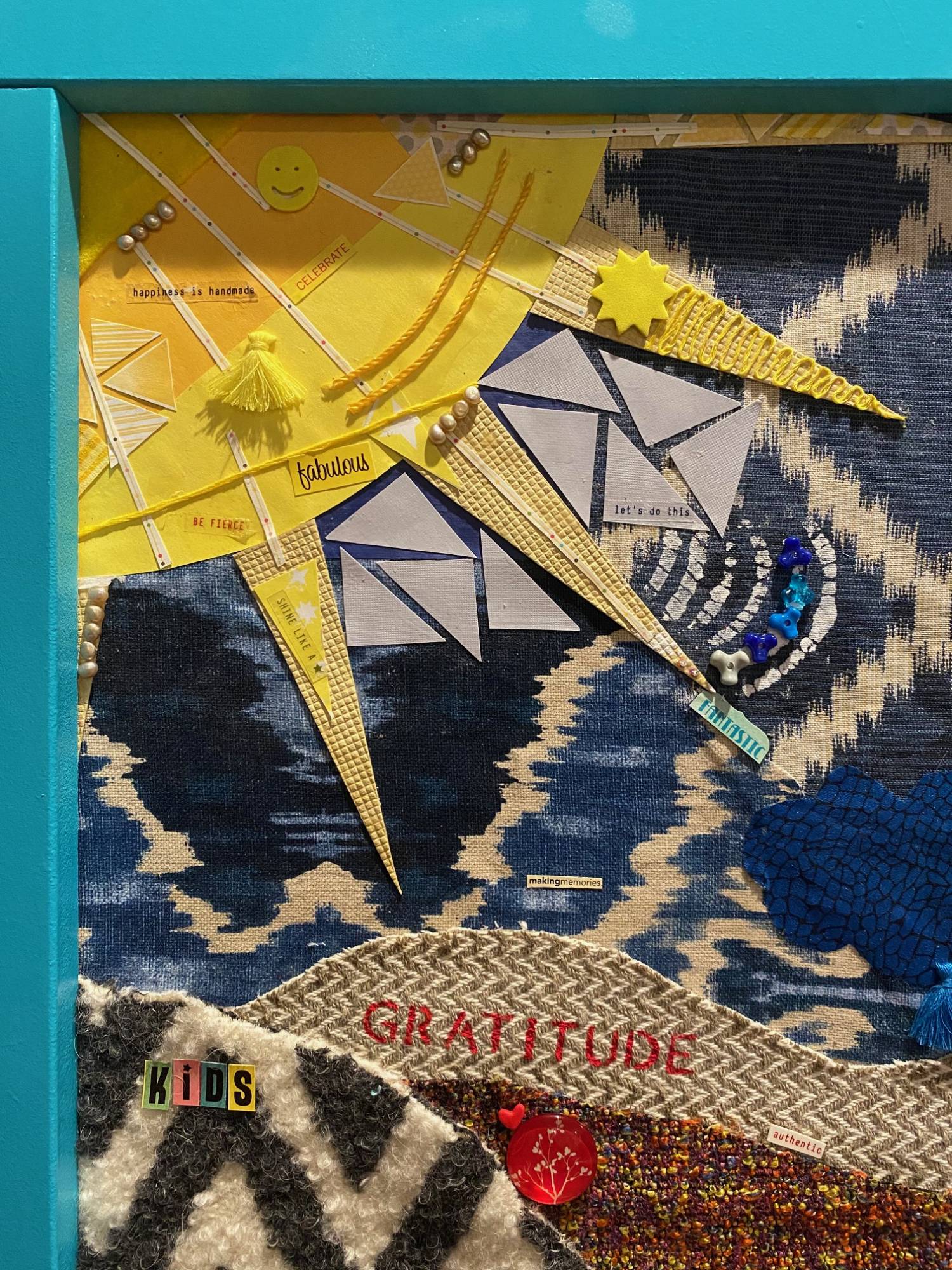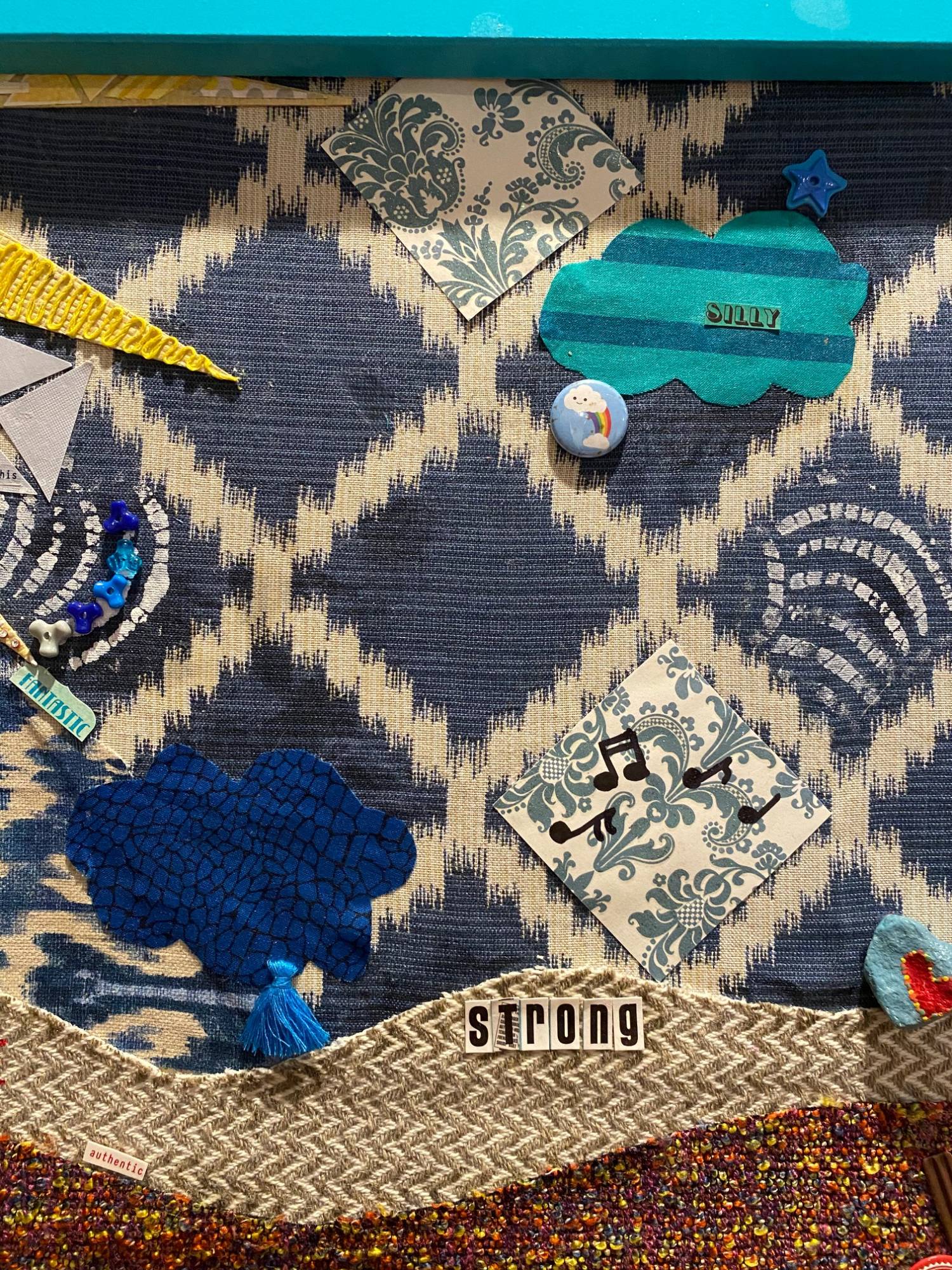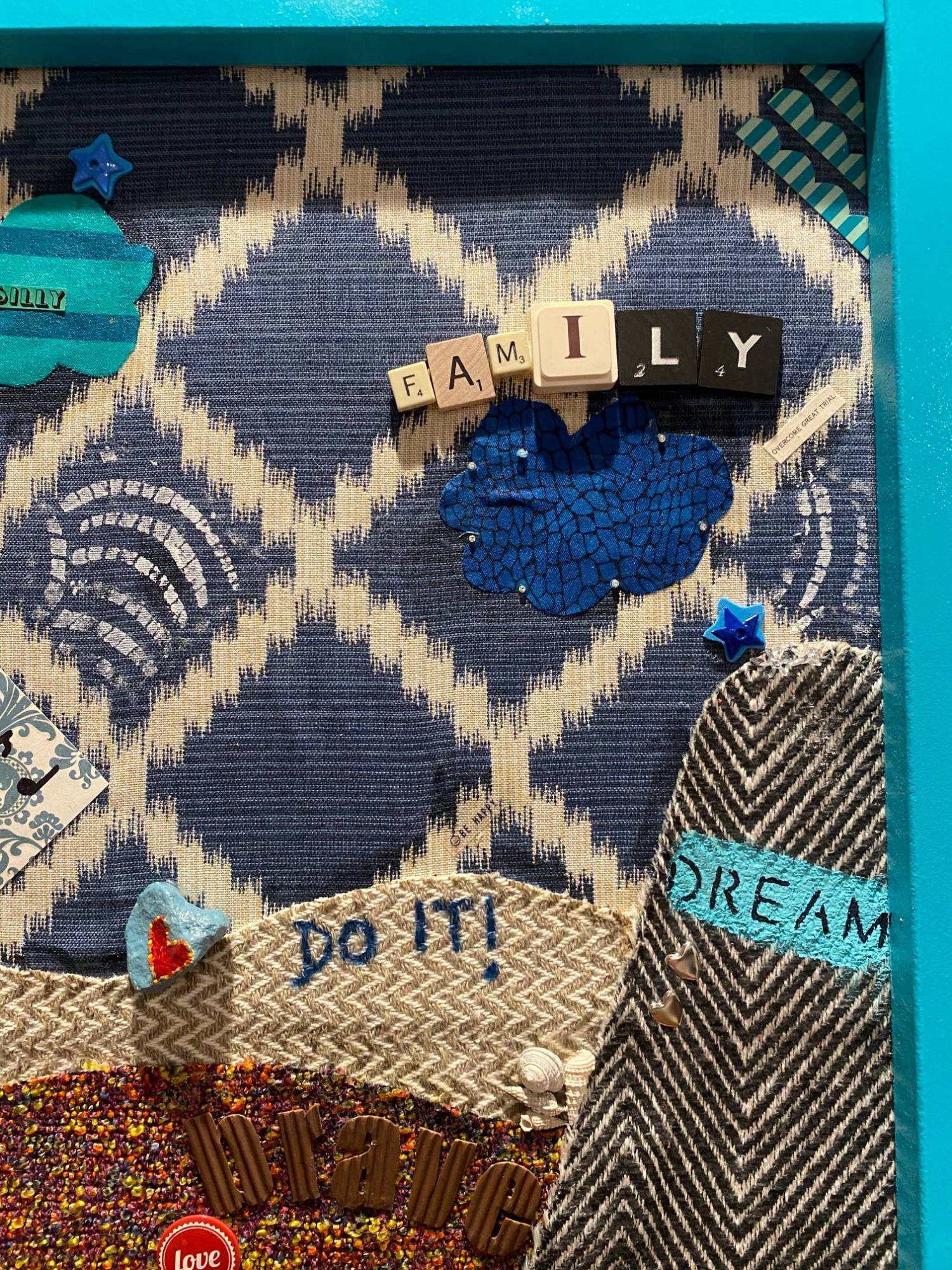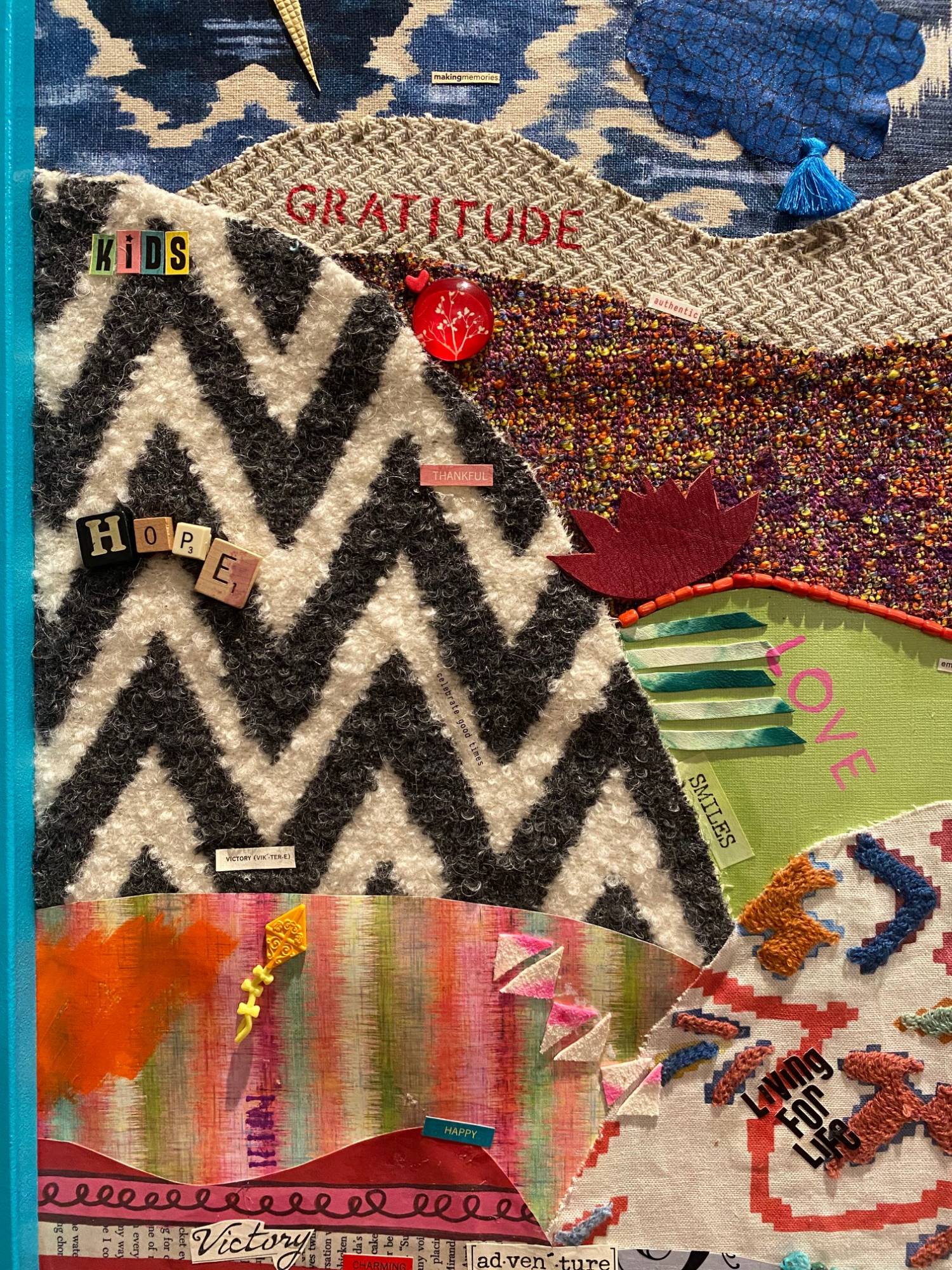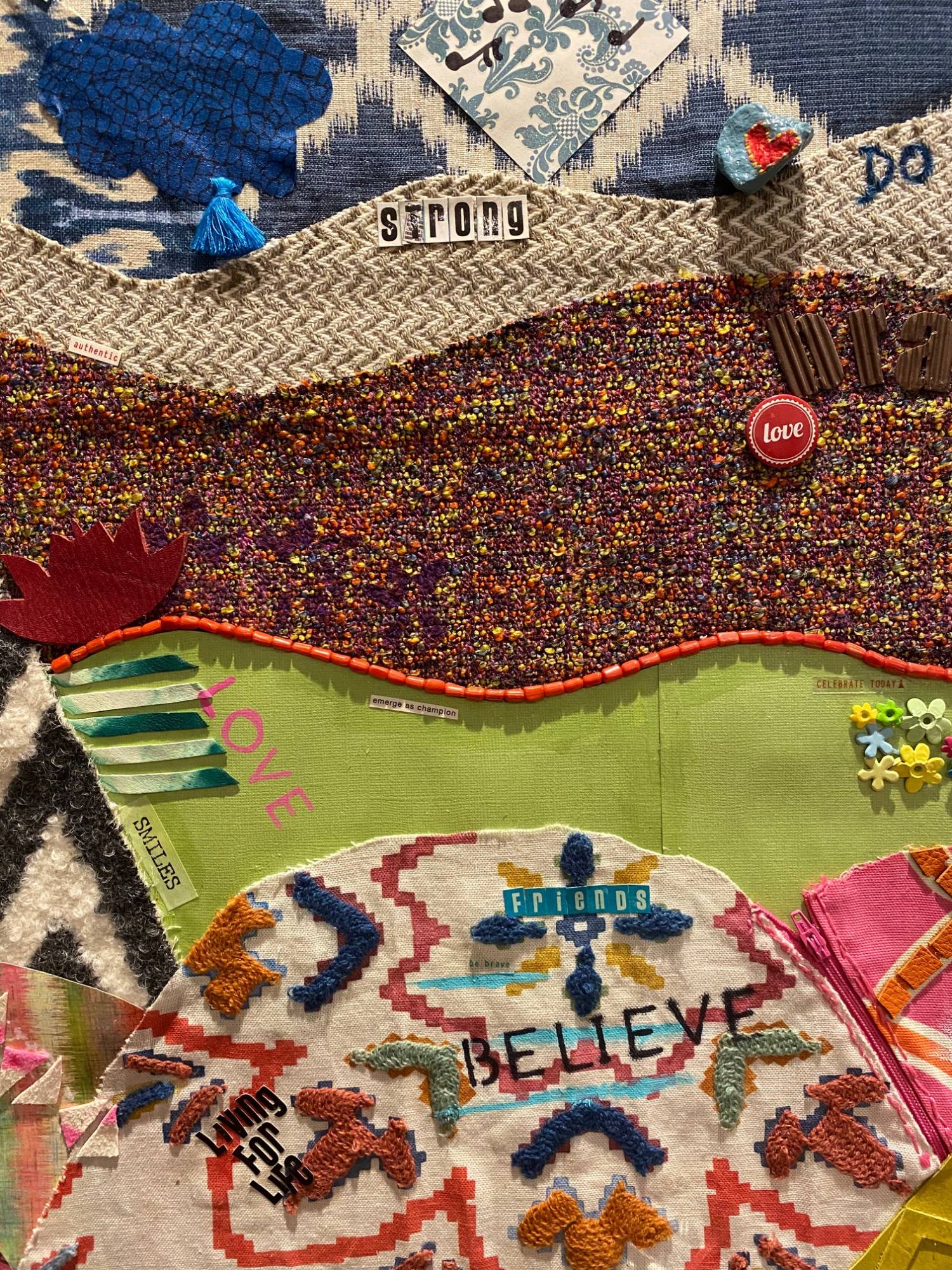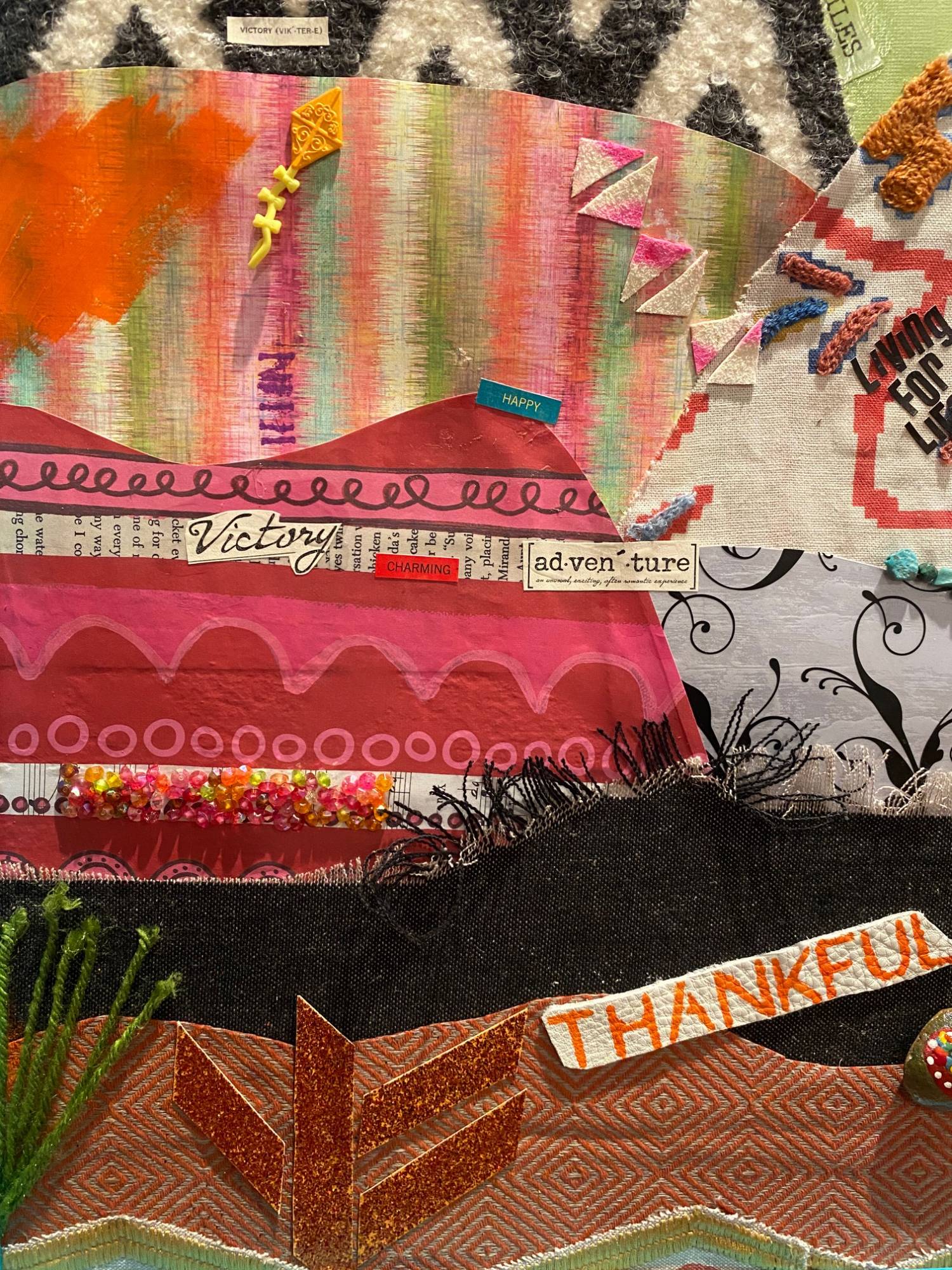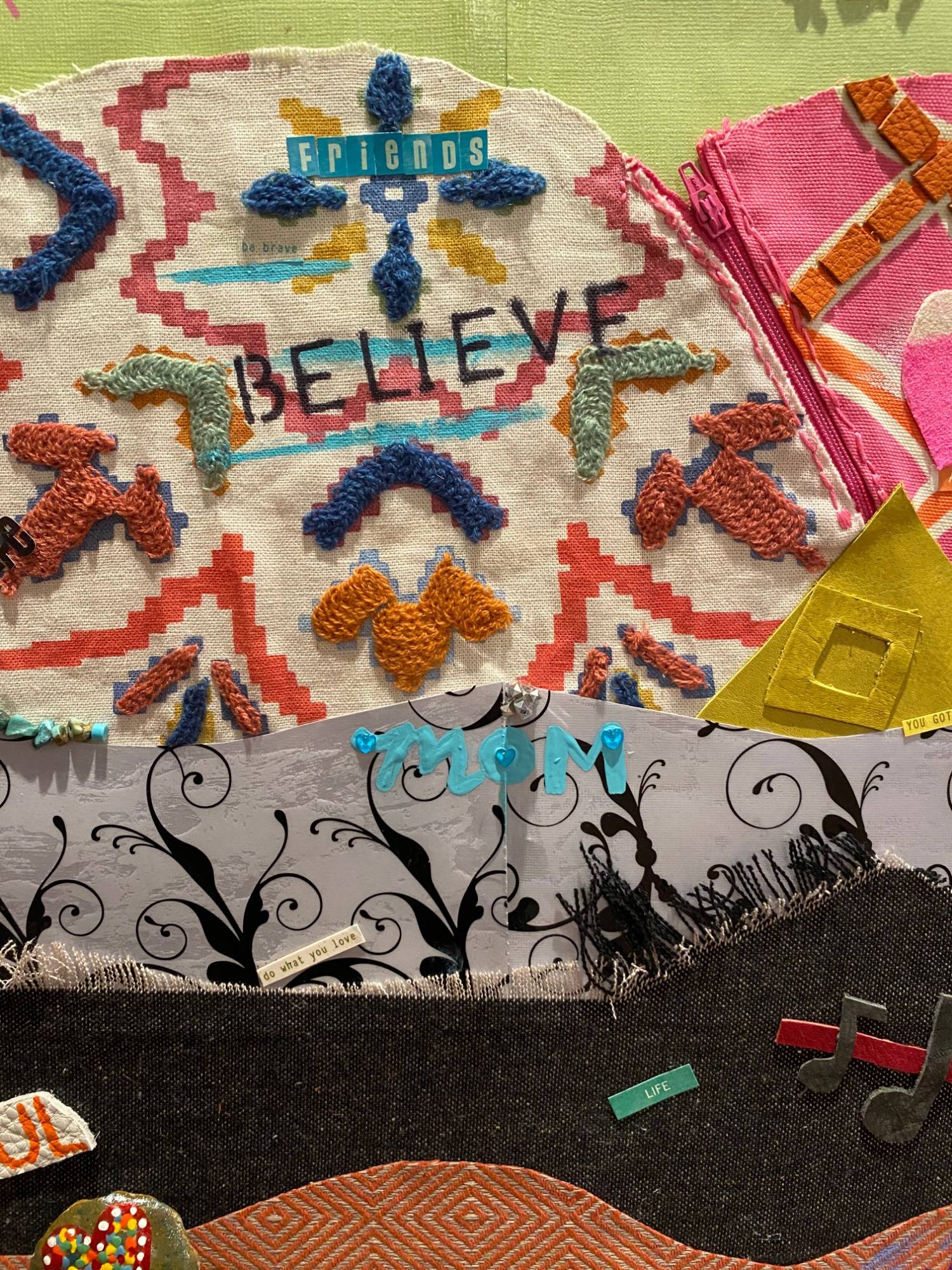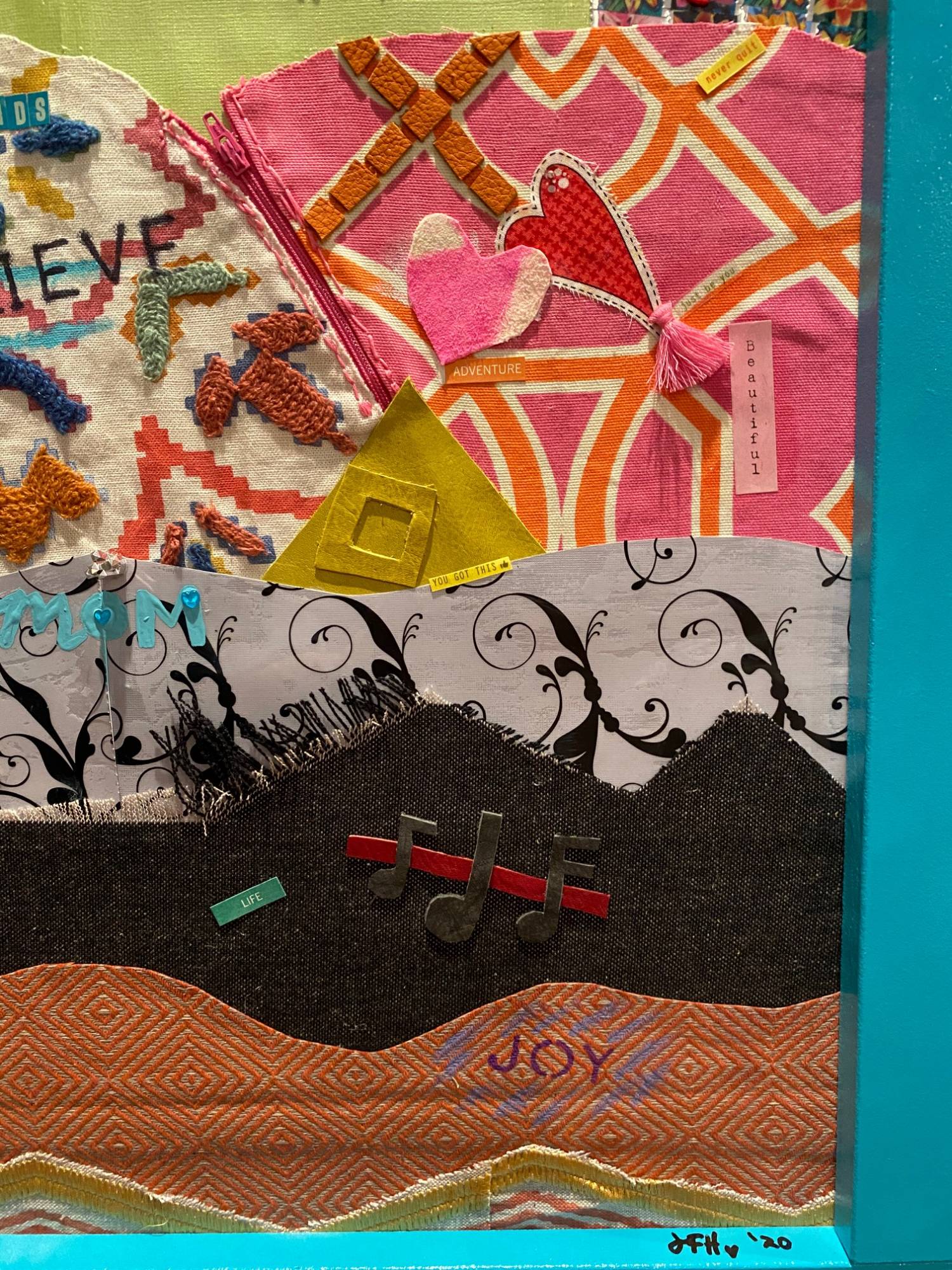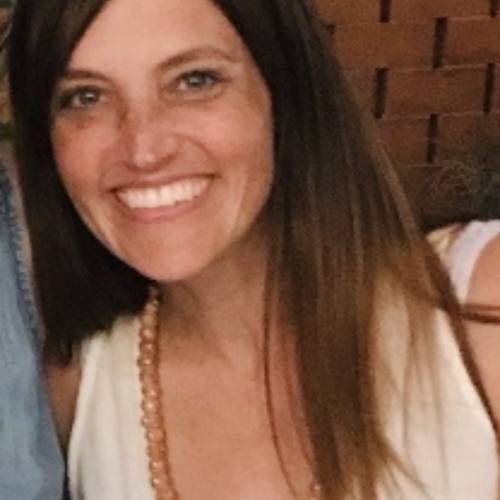 Elissa Underwood Marek
Austin, Texas
Survivor, combined hepatocellular-cholangiocarcinoma
Twist on Cancer: Not sure it's a twist, but a few things that stick with me are to just be present, be where you are, and enjoy the everyday moments.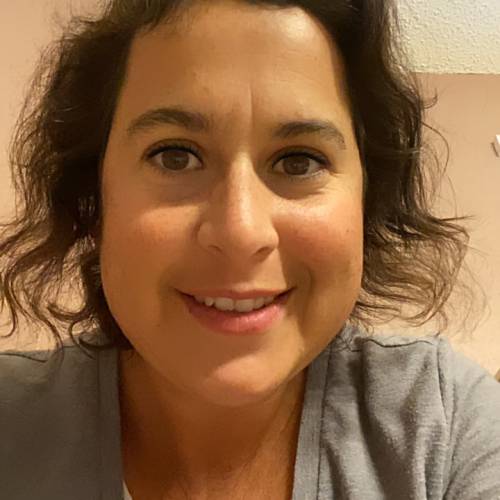 Jodi Hopper
"Living the fullest life"
Mixed media- paper, fabric, paint, beads, stone, markers
34", 46", 1.5"
Artist Market Value: $200
Artist Statement: From the conversations that I had with Elissa, I could tell that she was a brave, kind and friendly person. Elissa's spirit lifted me up with her "just do it" attitude. She has a full life and seems to view her cancer as such a small part of herself. She does not let her cancer define her! Elissa told me how she stays busy with her kids, hiking, biking and more. This resonates with me, as I do the same with my kids. Elissa will be a lifelong friend.
I chose to use mixed media for my art. I thought this was the best way to develop and portray the many facets of Elissa. I focused on the outdoors and used many textures and mediums to develop it. I incorporated words that Elissa embodies. I chose to focus on almost all the positives of her experience. In one section I hand-sewed a zipper. If unzipped, you'd see a tiny black hole. This is to symbolize the pain of the unknown, which is her cancer.
I had a good time piecing this art together. Throughout the process I would send Elissa sneak previews. She was very inspirational. In the art you will also find two rocks that I decorated as I was talking to her over the months. I painted hearts on them because Elissa's words moved me. We often laughed and we cried some!

Show them some love and tell them how you feel.
This match is generously sponsored by Tanny Berg.