Karen A. Pease & Wendy Greenhut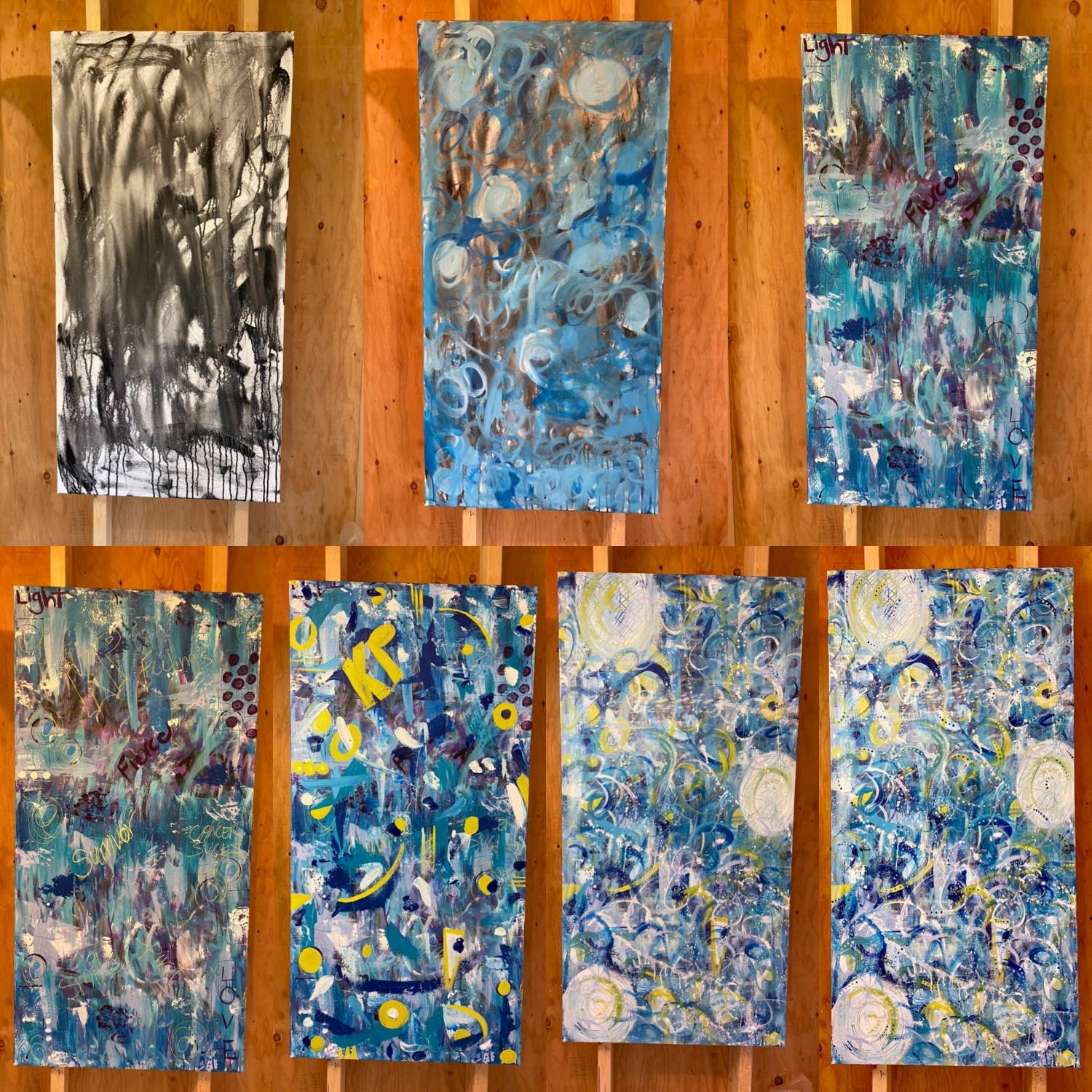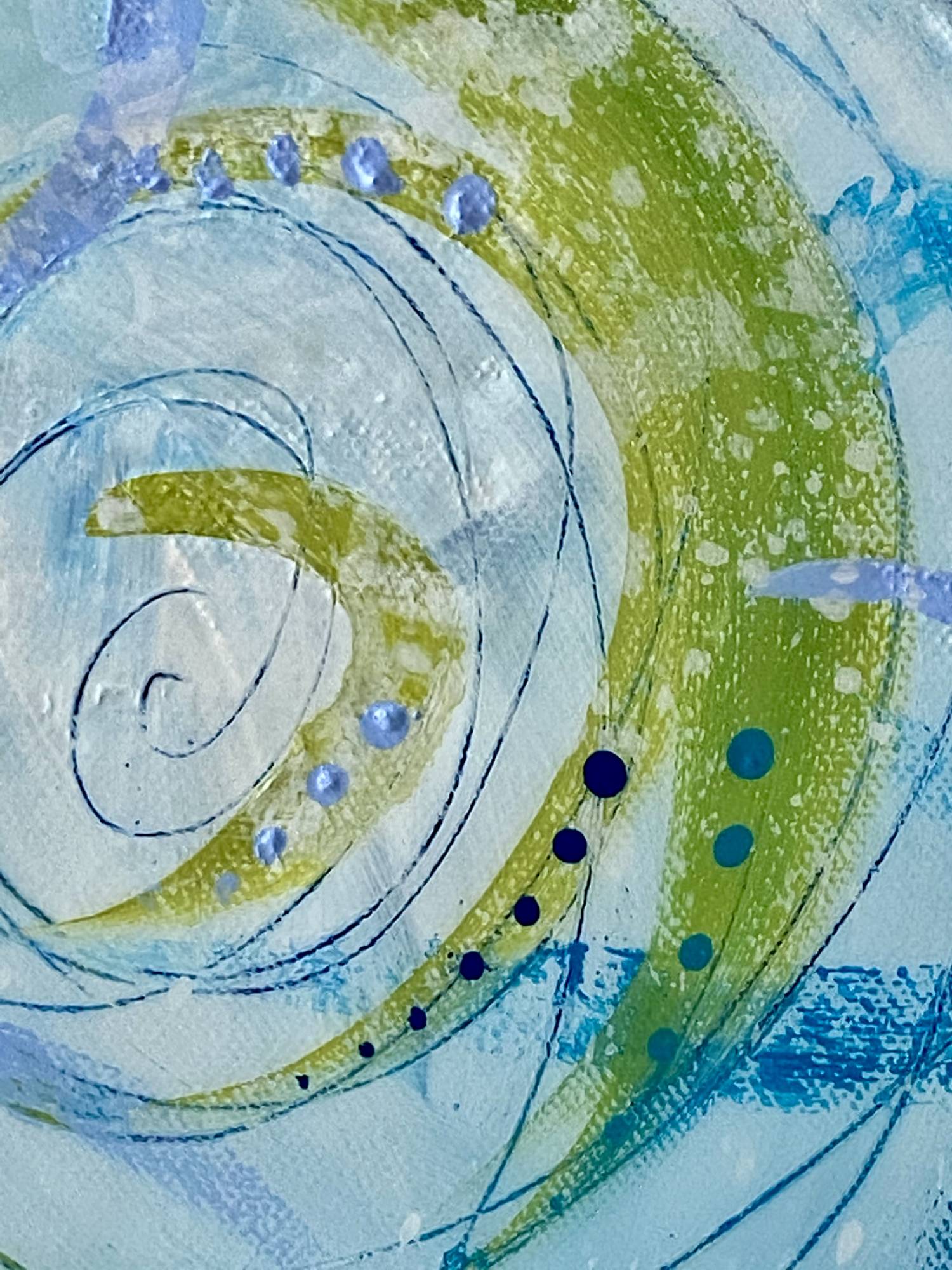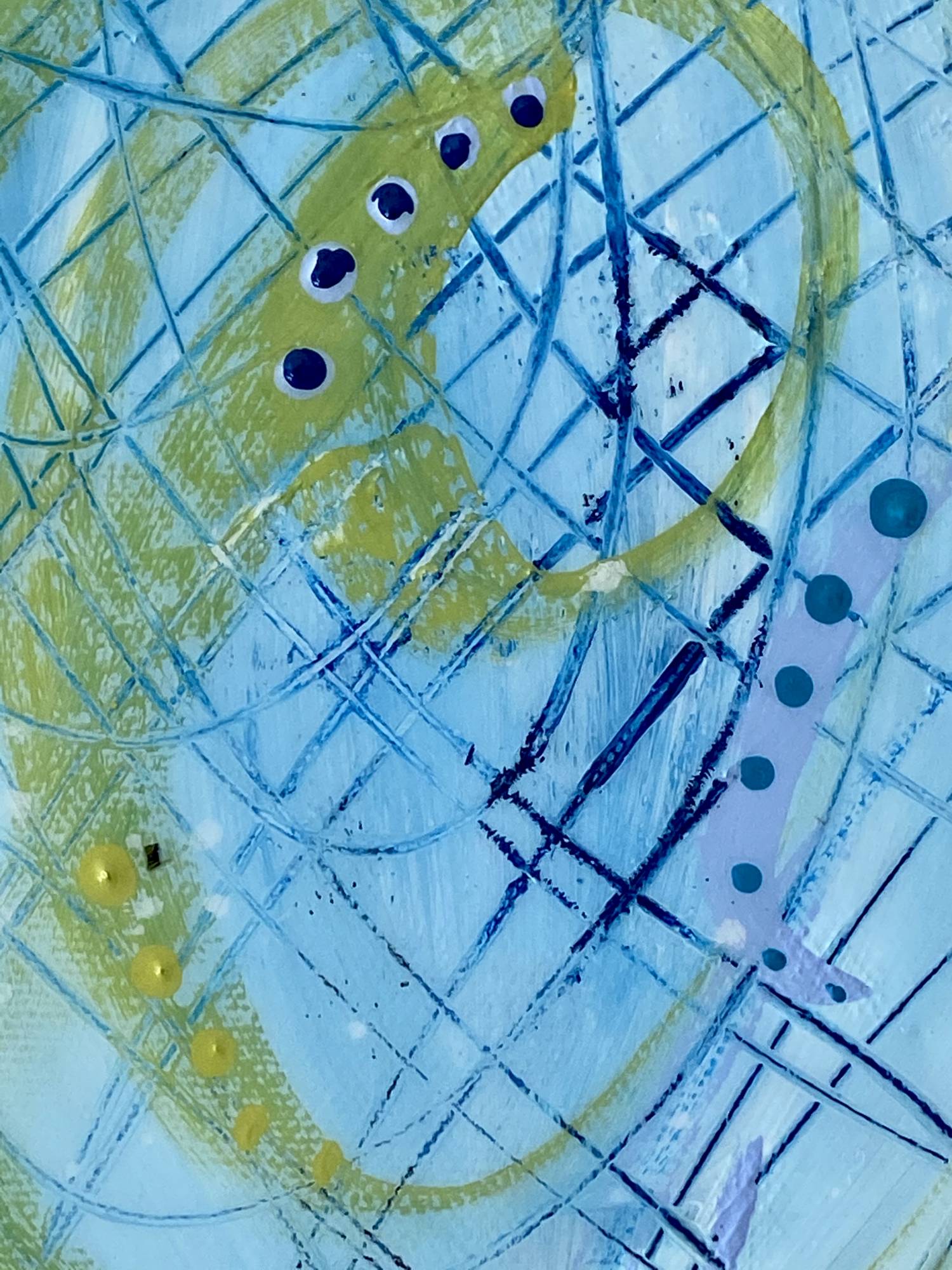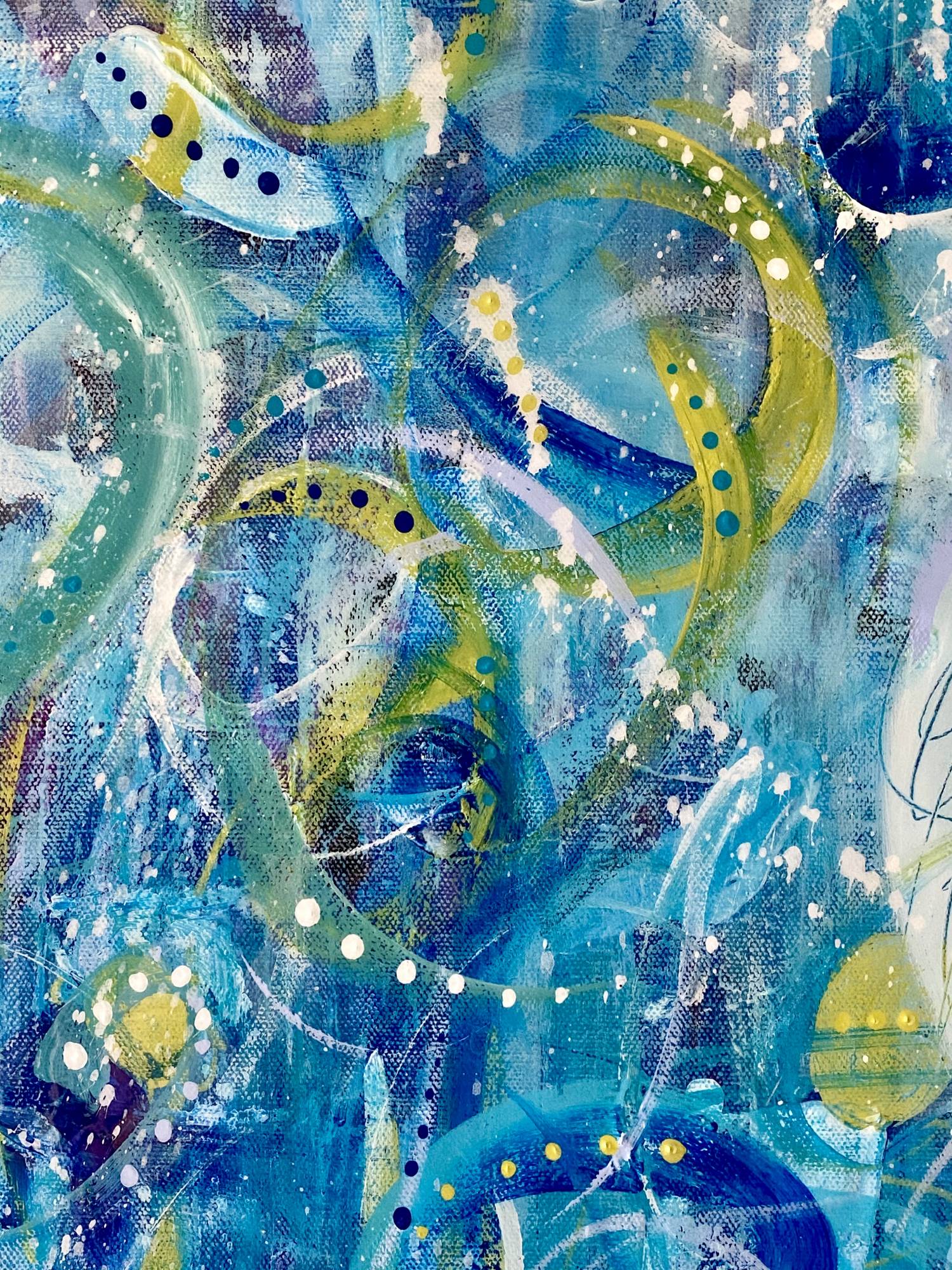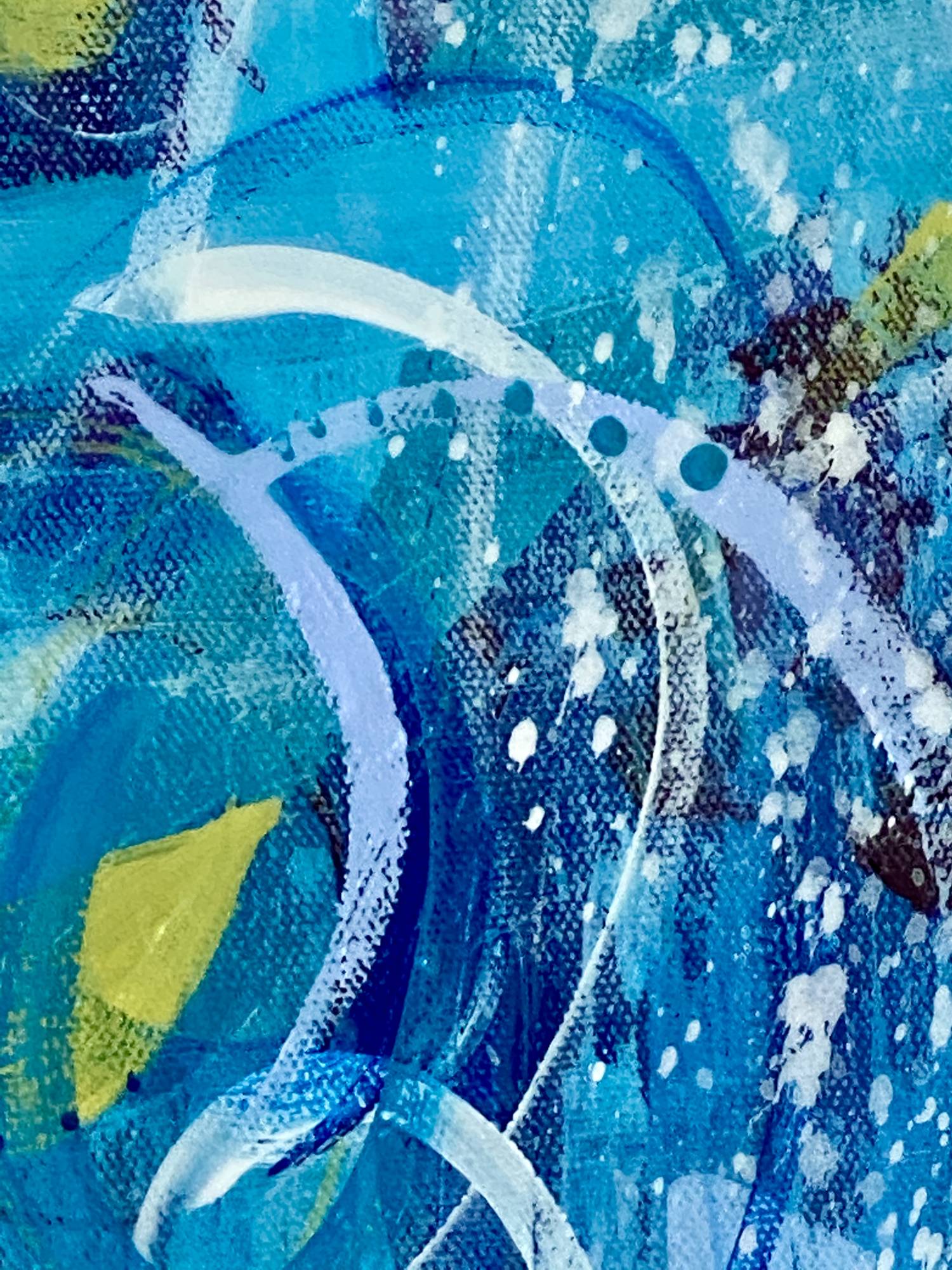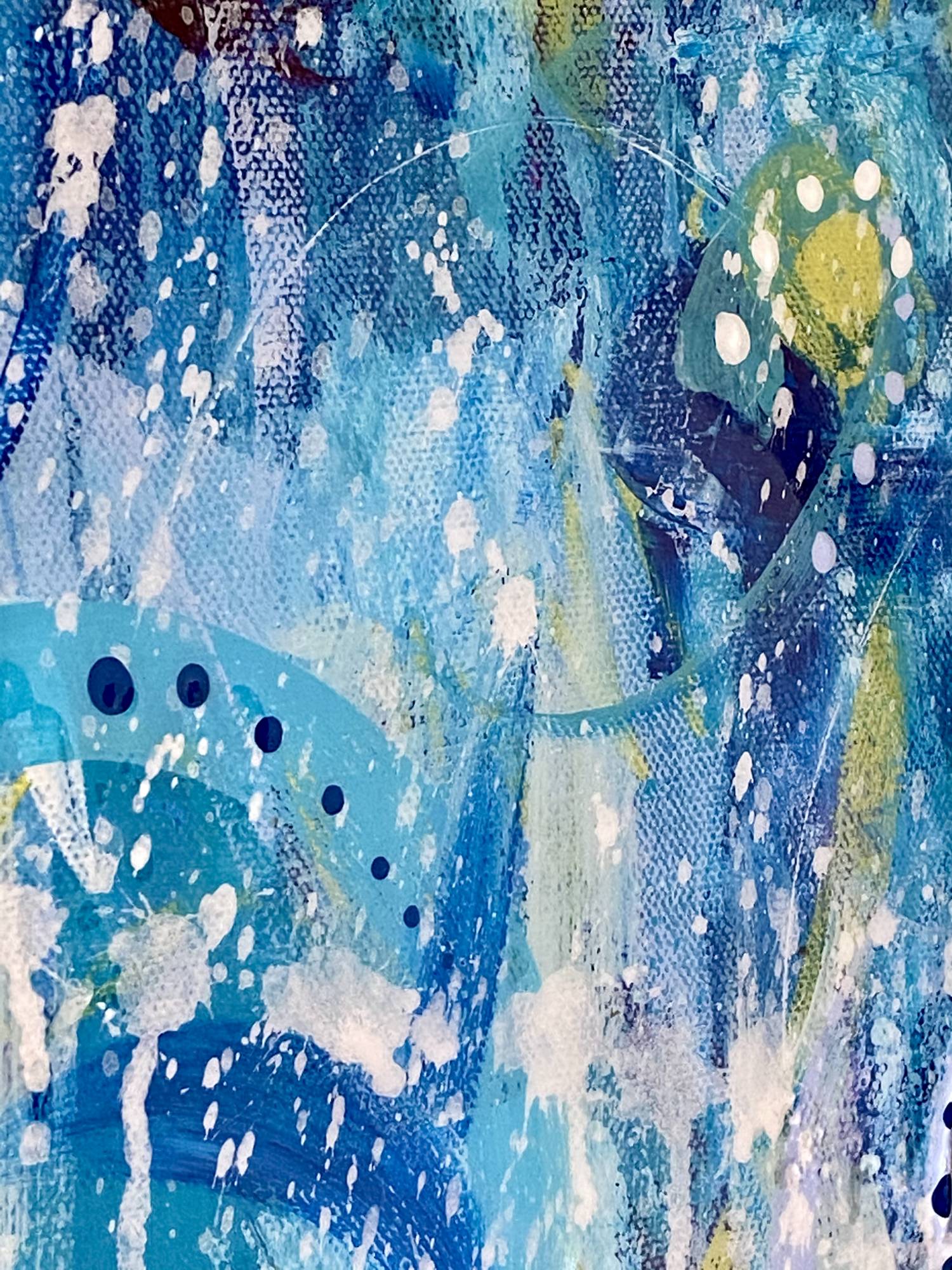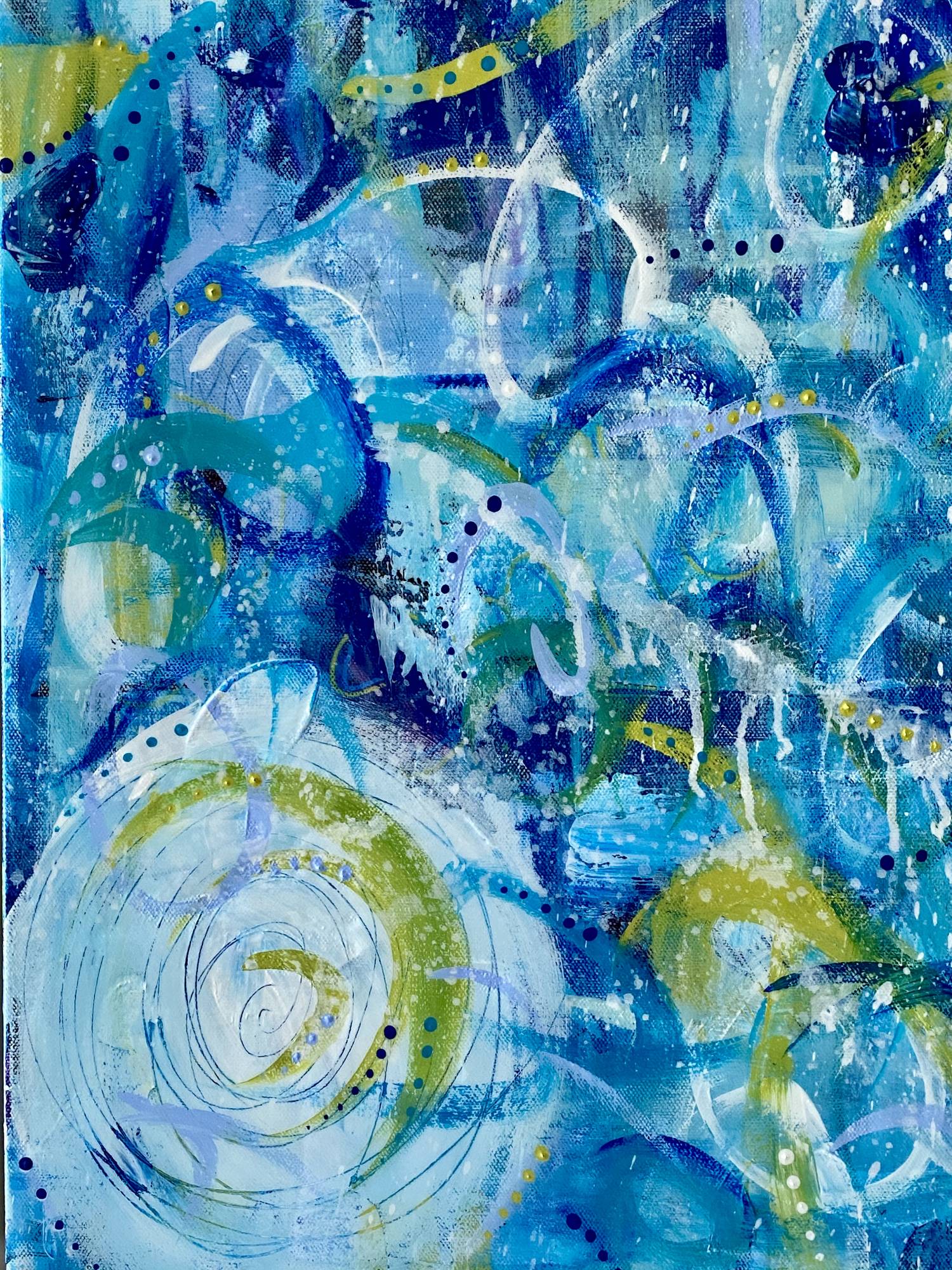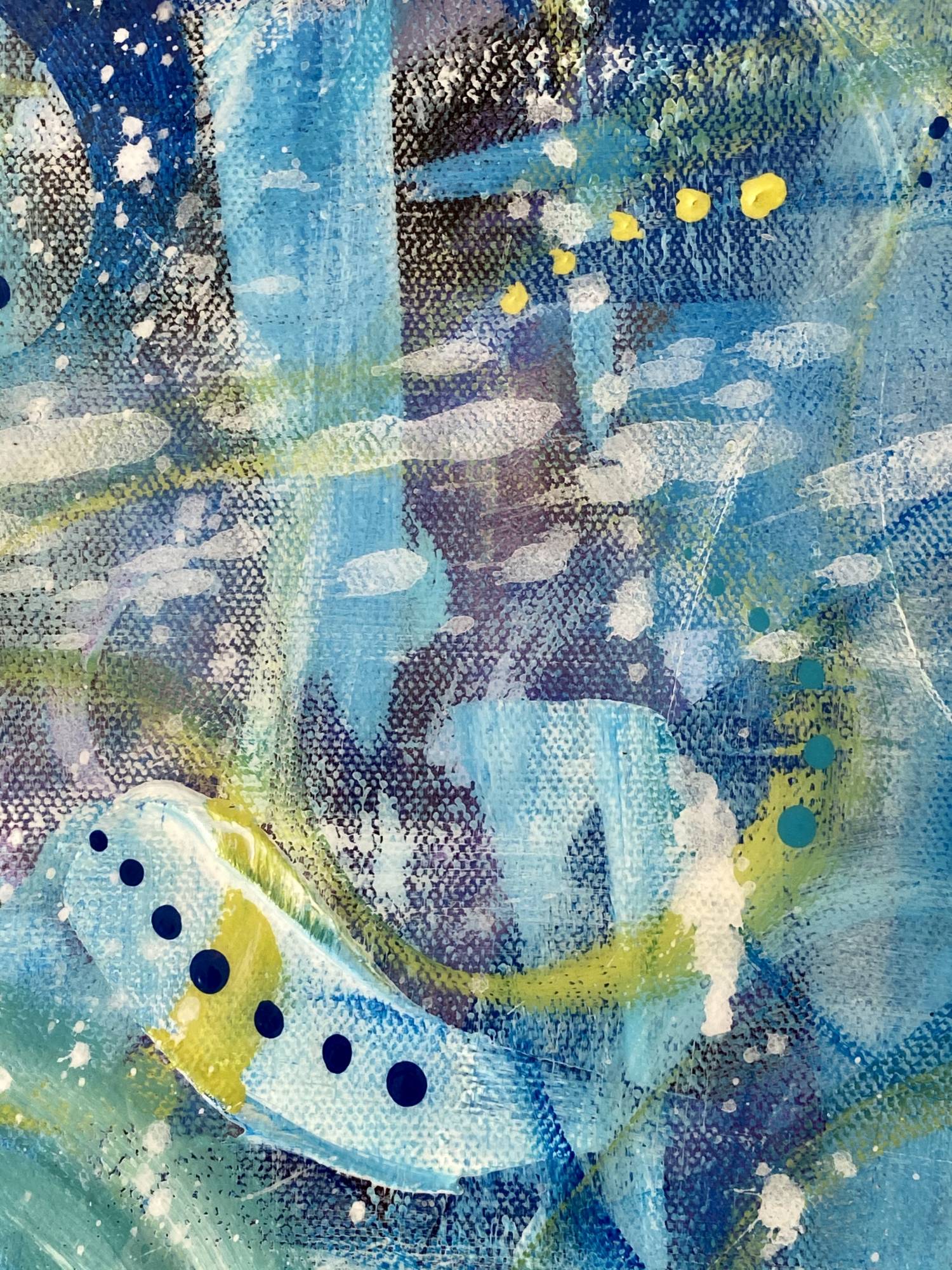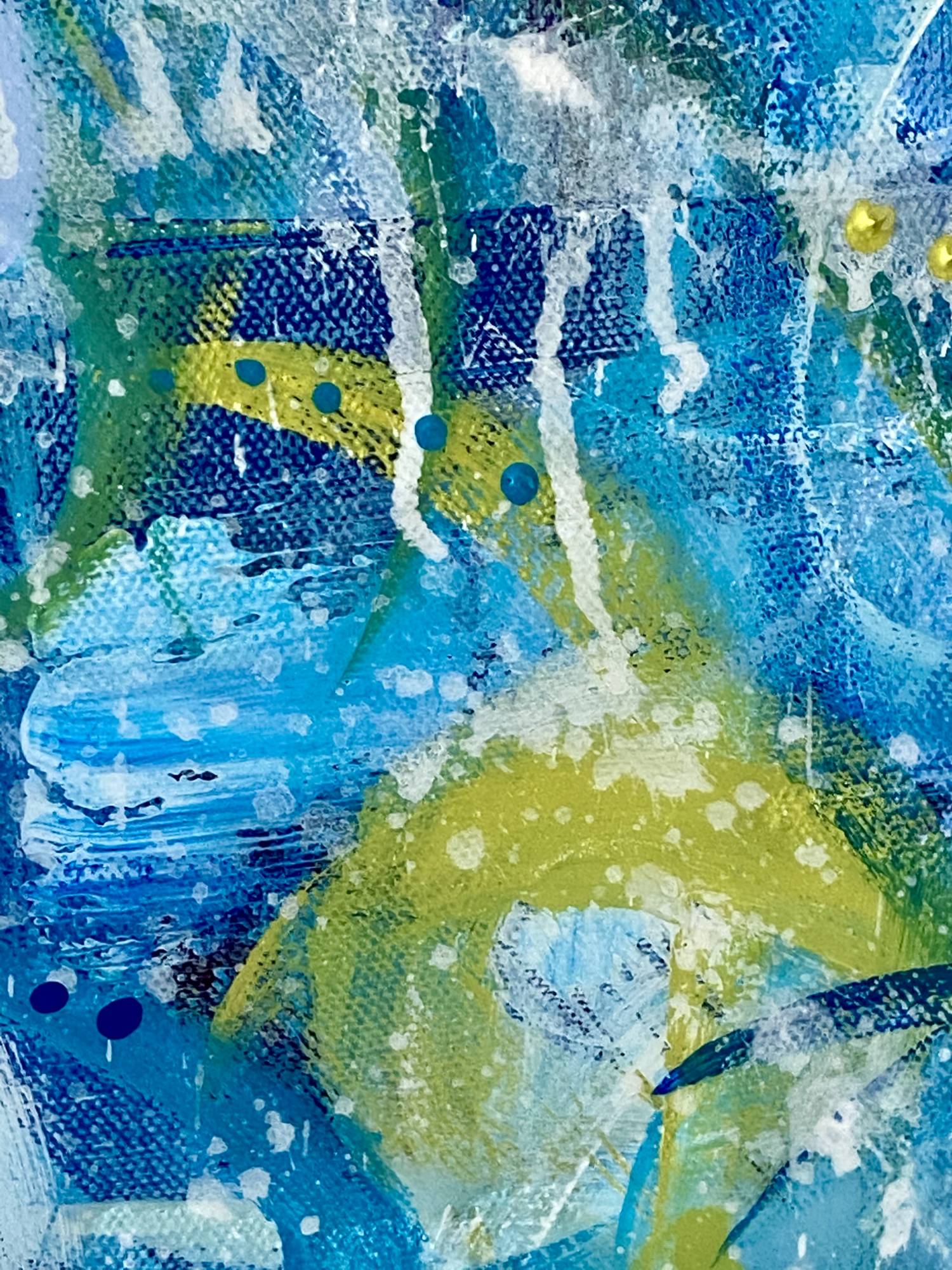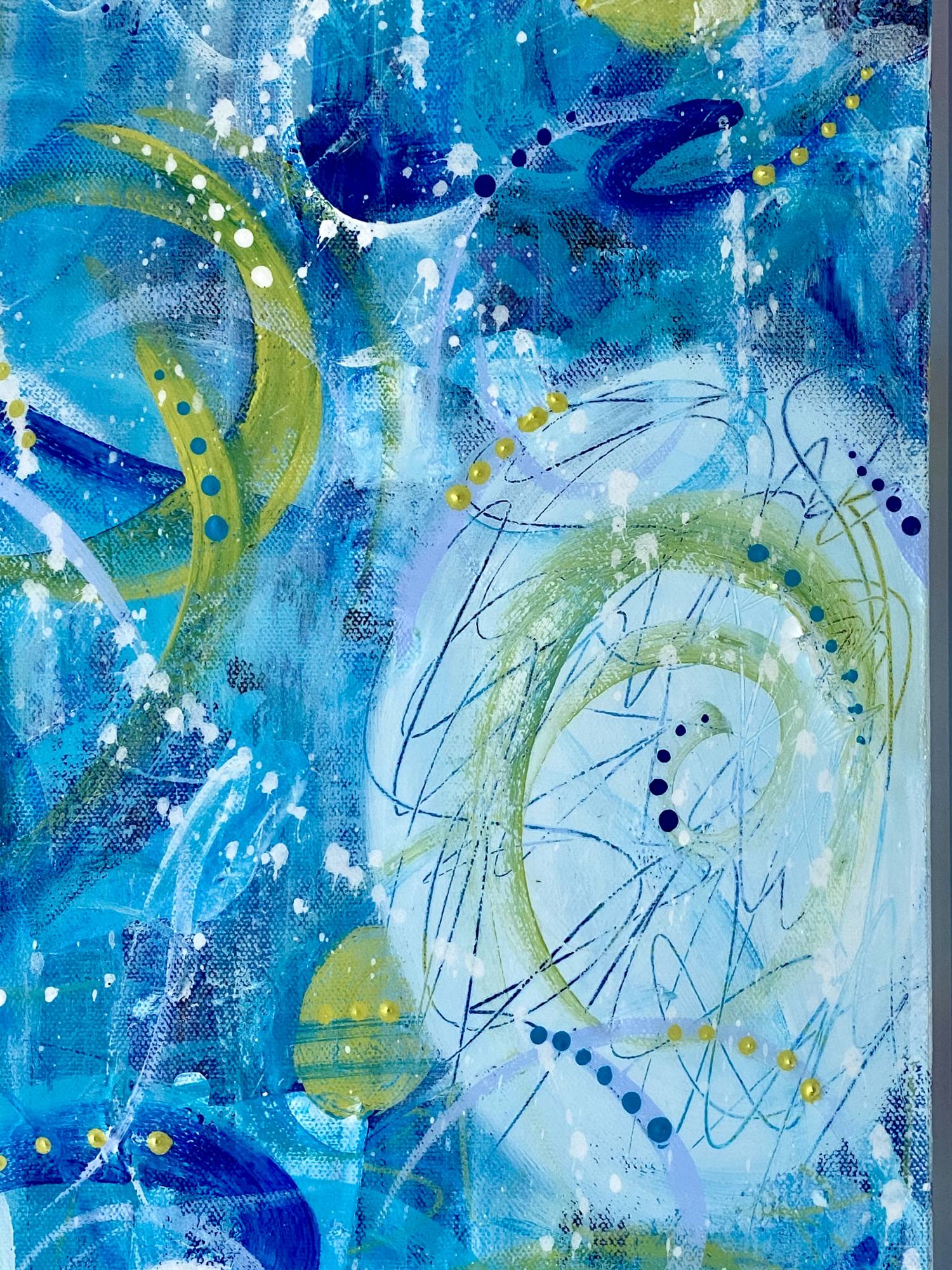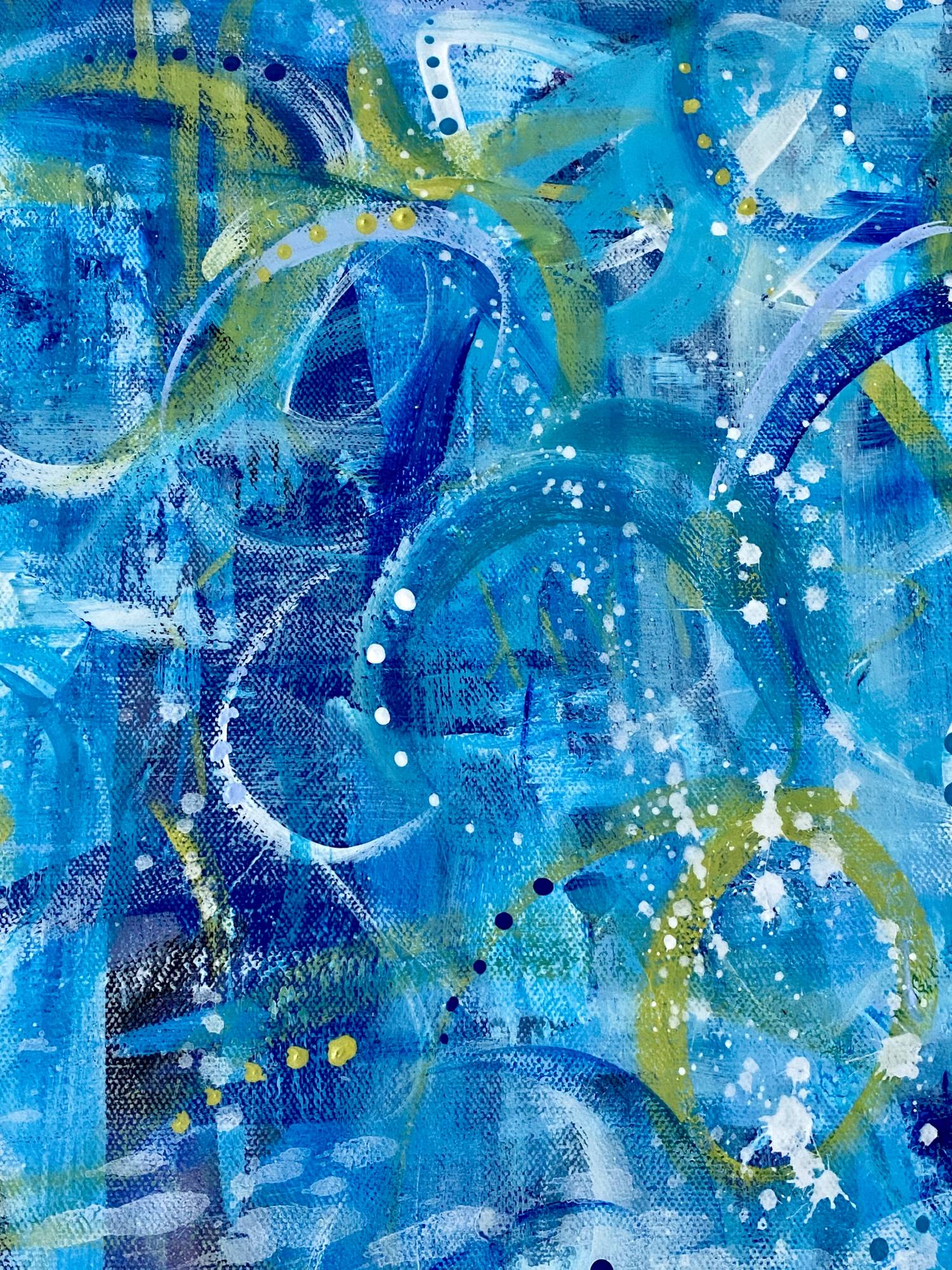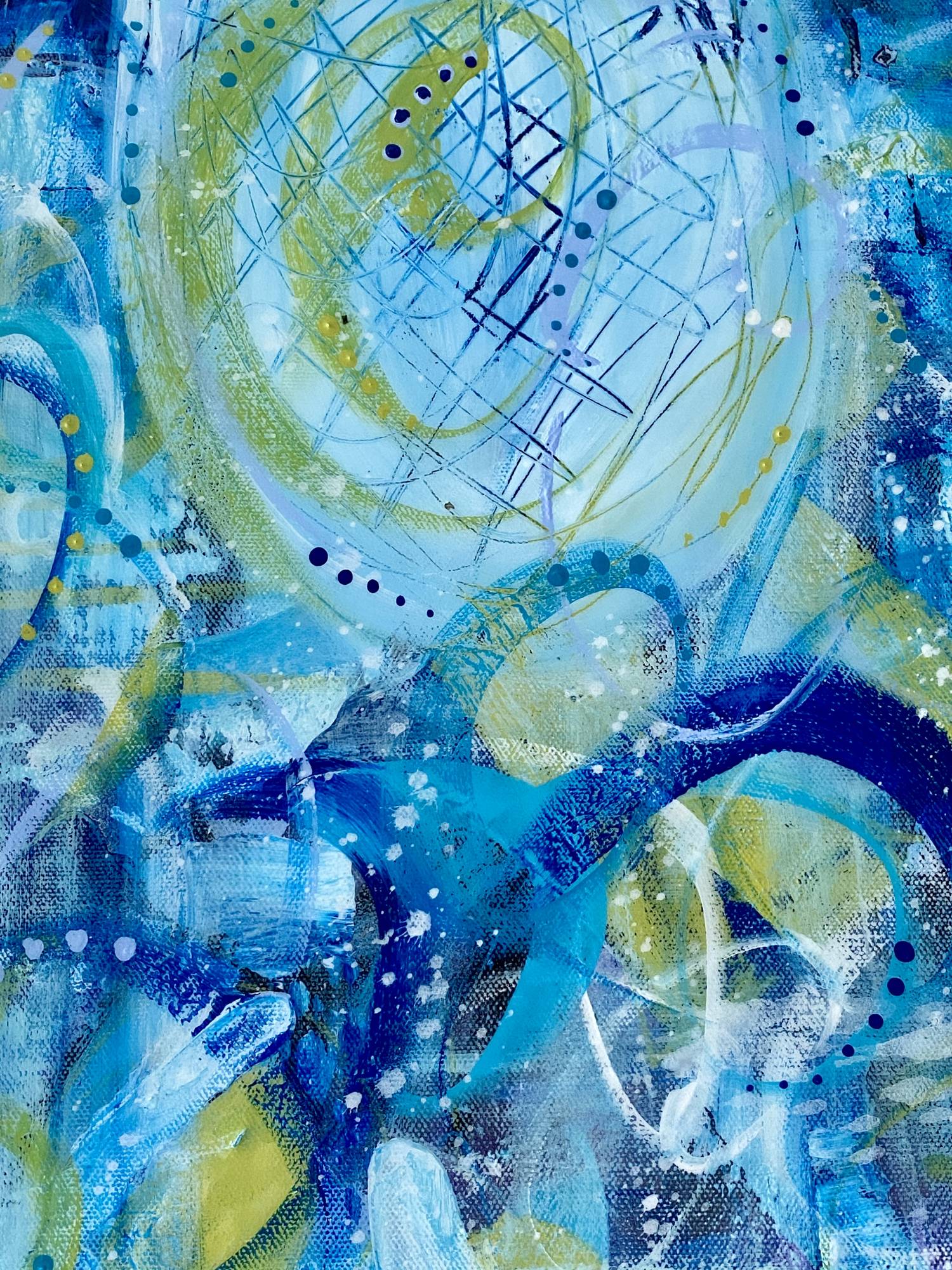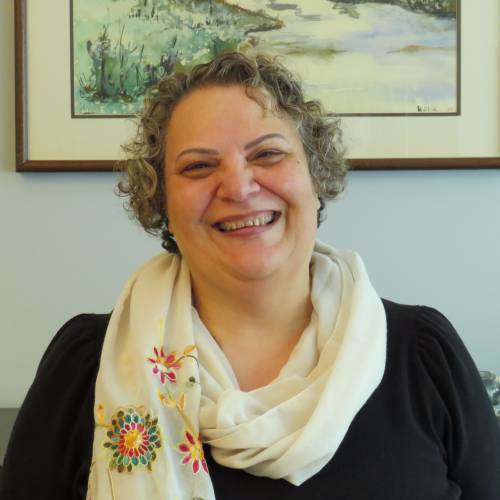 Karen A. Pease
Oak Park, Illinois
Survivor and currently a hopeful previvor
Twist on Cancer; I'm a 2 time cancer survivor and currently a previvor. I learned of the cancer recurrence 8/28/20. When I was offered the opportunity to be an Inspiration I decided to do it with an open mind and full heart. I gave my Artist, Wendy Greenhut, permission to ask me anything and she did. I now consider Wendy and her husband, Doug, to be a part of my Tribe. Anyone whose life is touched by cancer knows the importance of our Tribe. My Tribe anchors me to life, living, and truly sees the glorious wonder of who I am and my unending potential. My experience of cancer is sometimes others can see only your diagnosis.

Wendy took a leap of faith and boldly chose to capture all the joy, love, pain and heartbreak found in a life well lived. Nothing about my life has been easy. It seems I have been fighting to survive and thrive since the day I was born. My painting reflects my cancer journey and fully integrates my life experience. Wendy captured the essence of who I am including my spirit. It rises above all. I love it. It's me on canvas. What a tremendous legacy.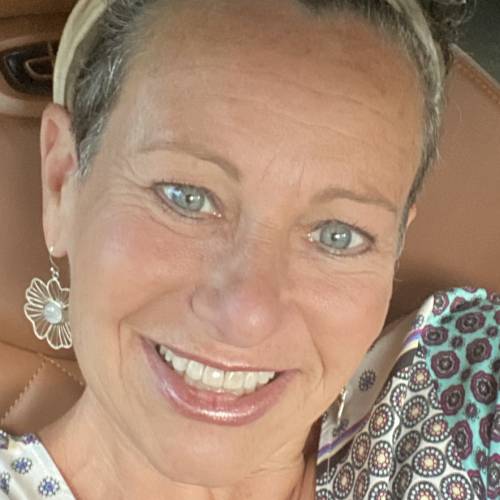 Wendy Greenhut
Boca Raton, FL and part time in Raybrook, NY in the Adirondacks.
@thesheshedartist
"Emotions in Motion"
Unframed 24x48
Framed (can be removed) 25.5 x 49.5 x 2
Acrylic on canvas with resin coating
$750
Artist Statement:The one thing I learned while talking with Karen is that she has been through so much in her life and she is made up of so many layers. Usually when I start my abstract paintings I use a darker color, which serves as the base layer and then it gives the brighter colors a chance to shine through. After talking with Karen I learned that she started from a very dark place in her life and throughout her cancer she has been able to build different layers and come out so bright and so fierce! Karen is deeply spiritual and I wanted to portray that. The lines and the drippings are life lines of the painting as they are life lines of Karen's journey.
Blue is one of Karen's favorite colors and according to Bourn Creative, "it represents meanings of depth, trust, loyalty, wisdom, confidence, stability, faith, heaven and intelligence. The color blue has positive effects on the mind and the body." I chose various colors of blues and greens for this piece.
While I was creating this painting, I kept feeling the need to paint circles. I feel like circles represent Karen's continuous cycle of health and well being. She has come full circle in her fight against Ovarian Cancer.

Show them some love and tell them how you feel.