Kirsten Johnson and Shannon Kurzyniec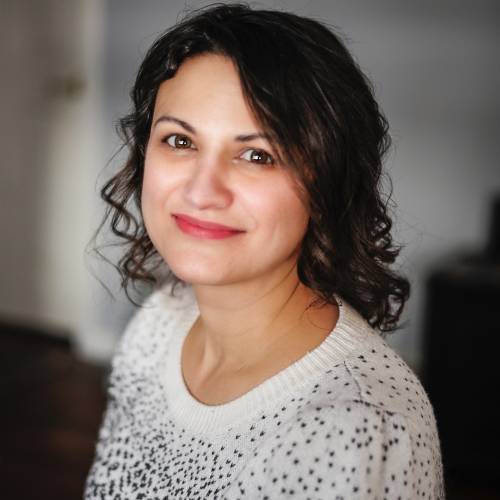 Kirsten Johnson
Ferndale, MI
Social Media: @buyza
Survivor
Twist on Cancer: People think that when your treatment is over, cancer is over for you. You go back to "normal," but that no longer exists. It's been almost seven years since my diagnosis and five years since I was "done" with treatment. But you're never done. At least as far as I can tell at this point. I will forever be processing, worrying, relieved, scared, happy, wondering what this mystery pain is and wondering what and who I could have been. What my family could have looked like. Who my daughter may have been had I not been the mom I was forced to be during and after my treatment. My twist on cancer today is not the same as it was two years ago and is not the same as it will be 2, 10 or 20 years from now. As a human and as a survivor I'm ever evolving. I'm grateful to have had a second chance to participate as an Inspiration, because I'm not the same person, processing the same things as I was the first time. I'm still grieving certain things, which I was very much in the middle of the first time I participated in 2021. I'm different -- better -- and more hopeful in so many ways. I'm looking forward more than I'm looking back. I love what my Artist created, representing my evolution, outlook and hope for who I am and who I want to continue to evolve into.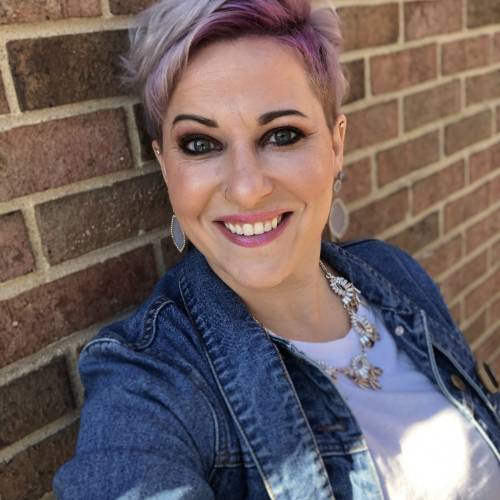 Shannon Kurzyniec
Richmond, VA
Website: www.shannonkurzyniec.com
Social Media: @shannon_kurzyniec_art
"A Different Place"
Copper, reclaimed gemstones
4" x 4" x 3" - no frame
$550
Artist Statement: "There is always a glimmer in those who have been through the dark" – Atticus

Kirsten is filled with light, an aura that transmits love and spirit. From the moment I met her, this was not only apparent, but it moved me. The more conversations we had, the more I was moved by the light she possesses and emanates.

She spoke of her journey that communicated self-healing. She endured hardships and difficulties, but this helped her transition to a new place filled with love and comfort. Through our conversations, I learned about the importance of trust, support, and patience; virtues that one needs to feel safe and create change. These words became a mantra that I would state repetitively while creating this piece.

The brooch I have created displays an abstracted form of the human body and spirit. The copper resonates the flesh of skin, the lace pattern imprints and the spherical forms metaphor the "female" complexion, and the stones represent light and love. Each of these forms, when worn, are held away from the body at different lengths to show the support she has received from friends, family, and herself during the healing process.