Kristin Meekhof & Jeffrey Froggett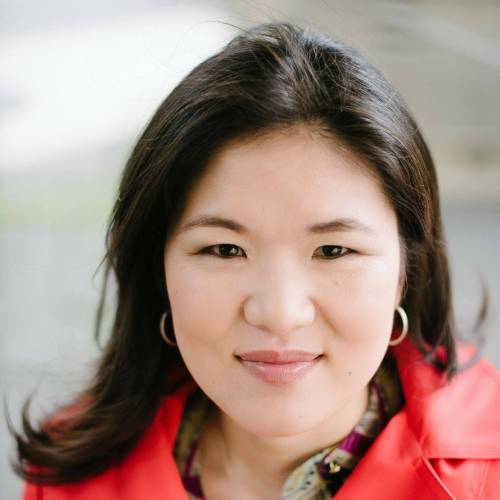 Kristin Meekhof
Detroit, MI
Social Media: @kristinmeekhof

Caregiver to late mother, who had advanced sarcoma and late husband, who had advanced adrenal cancer.

Twist on Cancer: My life changed because of my husband's beautiful acceptance of his impending death. I was 33 in 2007, and he also taught me that gratitude is the answer to nearly every question. He was grateful for the medical team and that I was able to be his caregiver. And with my mother, I was able to be her caregiver during the pandemic. She confronted her fears with courage and grit. I learned from her what it means to surrender and leave nothing unsaid. My father died from cancer when I was about two weeks shy of my fifth birthday (1979) and his death changed the entire trajectory of my life.

I learned early on what it is like to experience grief, and I've dedicated my life to writing and helping others transform their losses with honesty and compassion.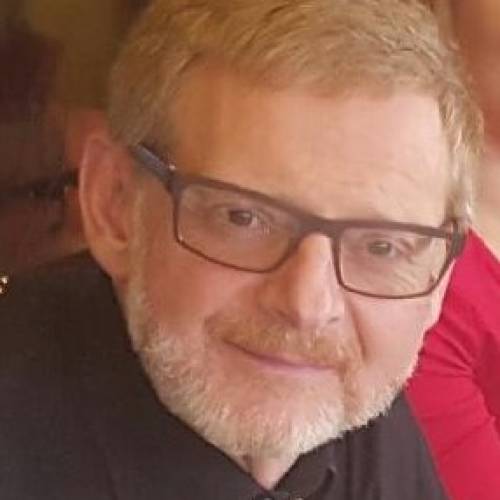 Jeffrey Froggett
"Mother Meekhof's Monogram"
Computer Graphic Design
20x20x1" - includes frame
$600
Artist Statement: I named the artwork "Mother Meekhof's Monogram." For this piece, my Inspiration is Kristin Meekhof, a very compassionate person, a true inspiration, and her work with helping widows is unprecedented.

Kristin has lost three family members to cancer. She asked me to focus my artwork on her mother Nancy Ann, who passed away this year. In my artwork, I wanted to create a Hallmark monogram-inspired piece of art that would remind Kristen of her mother. The dogwood blossom is Nancy Ann's favorite flower. The words used in the circular graphic are taken from her obituary. The God Wink Cardinals are in remembrance of Nancy Ann, James and Roy.