Christine Jon'el & Patricia L. Colmenero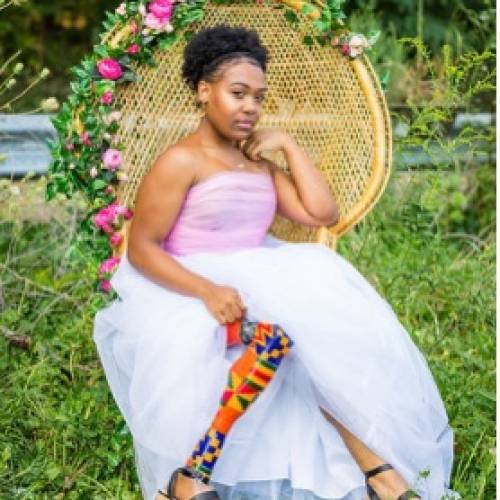 Christine Jone'el
Chicago, Illinois
Social Media: @Christinejonel_ (Instagram); ChristineJonel (TikTok); I am Christine Jon'el (YouTube)
Survivor Rhabdomyosarcoma and breast cancer
Twist on Cancer: Cancer sucks. Period. It's not cute, there is no silver lining, and as a young adult, especially a woman, you have to constantly adjust to your new body and self. All while the world continues to move as if your world isn't crumbling. Cancer is more than about being a "warrior" or "kicking ass" it's effects are real, and you will forever live in mourning. However it's up to you to recreate your narrative after treatment. Who will you become? What will you accomplish? What impact will you leave in the world? Having cancer shows you how short life is, will you allow cancer to control your narrative beyond treatment? Or will you tell cancer, F**K you, and excel beyond the limitations you've placed on yourself? It's up to you to decide.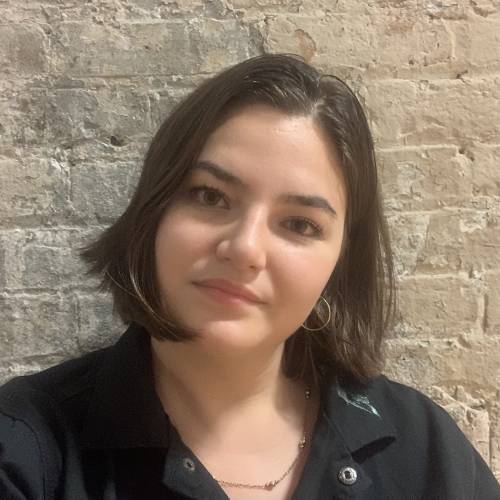 Patricia L. Colmenero
https://www.linningercolmenero.com
Social Media: - N/A
"Christine"
Acrylic on canvas - 36x48x1 inches
$1728
Artist Statement: In my conversations with Christine I became more and more interested with her current projects and future plans. My original sketches for her piece felt too retrospective, as if I was making a portrait of a ghost, a past self. Instead I thought of Christine as we see her today: someone with a past, living in the present, looking out to the future.