Marie Wynn and Rebecca Roin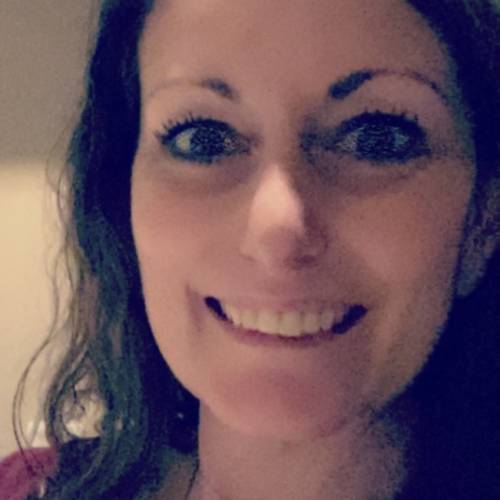 Marie Wynn
Vernon Hills, IL
Breast Cancer Survivor
Twist on Cancer: Being a nurse I know better! Or at least should have but cancer was so far off my radar it wasn't even funny… boom

Life is sure funny sometimes.. and I don't always mean comical. Cancer rocked my world in so many ways. Some bad and remarkably some good. Not all were horrible! It entered my life and then I had to thank it and then send it packing. Cancer got its eviction notice from me!

I can honestly thank cancer for making my marriage stronger and my relationships with my family more powerful than ever.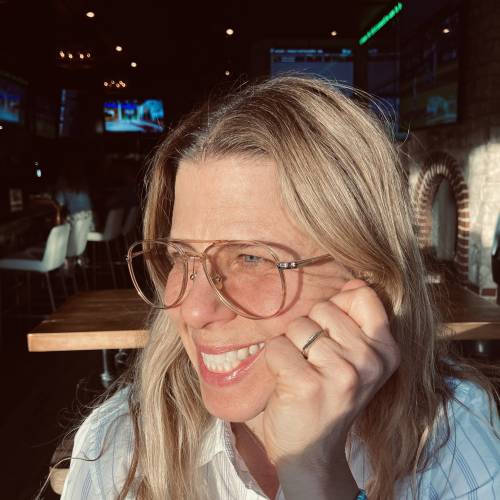 Rebecca Roin
Chicago, IL
"She Sparkles"
Mixed Media
24"x24"
$300
Artist Statement: The first thing that struck me when I first met Marie was her beautiful, bright eyes. As I learned more about Marie and what she had been through during her experience with cancer, I had a sense that her eyes comforted the people around her and kept them from having to worry too much about her. Marie is a nurse - she is the one who takes care of OTHERS. Marie is also a daughter, a sister, a mom, a wife, a friend and so on. Receiving a cancer diagnosis meant that she was going to be needing more support from her community of friends and family. I hope this piece will serve as a reminder that we are all vulnerable - everyone needs extra help sometimes, and even during very difficult times our inner sparkle will shine through.