Marty Nahtygal & Matt Burke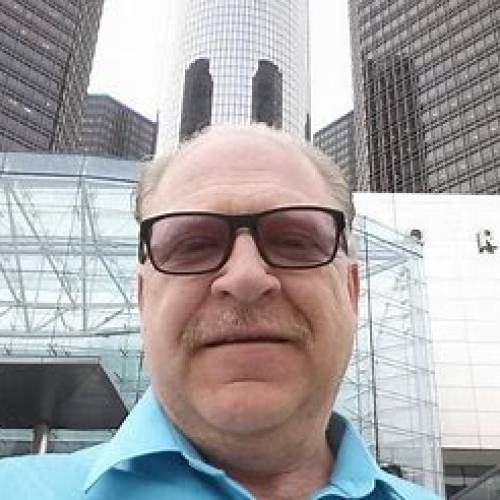 Marty Nahtygal
Clinton Township Michigan
Survivor
Twist on Cancer: It's been tough! I have had 2 Different Types of cancer in the Last 8 years. The End of 2012 I had Thyroid Cancer and in 2014 Prostate Cancer. My Biggest lesson was Trust the Oncologist and their recommendations. on another Note they were very open on listening to me and giving my options and ideas. To this Day these Doctors see me every quarter for my follow up's. they are actually my PCP now.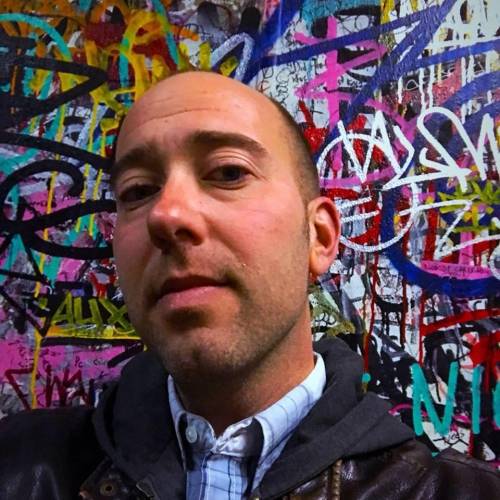 Matt Burke
www.313muscle.com
"Under Water"
Acrylic paint, latex paint, epoxy
34" x 46" x 3/4"
$1,000
Artist Statement: This piece symbolizes Marty's journey, as he has battled with numerous altercations with cancer. Marty is an amazing person with such a positive outlook, but has been overtaken with these bouts with cancer. I created this piece to symbolize how I have interpreted his journey. With all of his different battles, it feels like he is constantly under water. That is the basis for the background of the painting. The white lines were done by pendulum painting. A can of paint was set up above the canvas on a string and released to create an organic flow. This is symbolic of Marty's path in life, not knowing where life will take you, not knowing where you will end up.
My art studio is special to me because it is my space to be creative individually and with my kids. For most of the pieces I create in my space, my kids are at my side creating with me. They help me with my projects or work on their own art. When I am creating in my studio, I feel a sense of connection with my kids as well as a sense of physical creativity.  My daily work is typically all digital, so having a studio to create physical pieces of art with traditional medium and working with my hands feels rewarding.