Michelle Lawrence and Laura Makar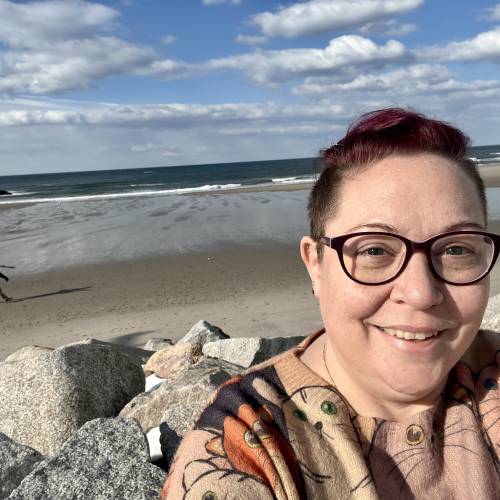 Michelle Lawrence
Manchester, NH
Social Media: @sarasotap2020 (Instagram); @sarasotap24 (Twitter)
Survivor of T-cell Large Granular Lymphocytic Leukemia
Twist on Cancer: This April will make 14 years that I have been twisting and turning! Cancer and I are riding till I die. Before anyone gets upset, please know I am not. Who doesn't love a good twist party?! As I twist out cancer, it twists back; as it twists back, it spins out life lessons. These twists and turns have taught me the importance of patience, living in the present, love, having an open mind, and not sweating the small stuff. Of course, this sounds so cliché, but if you have cancer or a terminal illness like me, this dance makes sense and has a deeper meaning than words can express.

I have twisted into a new phase of life, shouted at first but twisted back. My twist may be a little slower, but I keep moving and grooving; dancing does wonders for your mental and physical health. Organizations like Twist Out Cancer remind me that I matter. You do, too. Know you are not twisting alone; many of us are twisting and turning, too, even shouting!! So, take some dancing and life advice from me: Have a dance party! Embrace the ups and the downs, love deeply, and focus on today. Don't sweat it if you miss a beat or step out of line; just twist back and keep an open mind! So, shake it up baby, shake it up baby, twist, and SHOUT! TWIST AND SHOUT!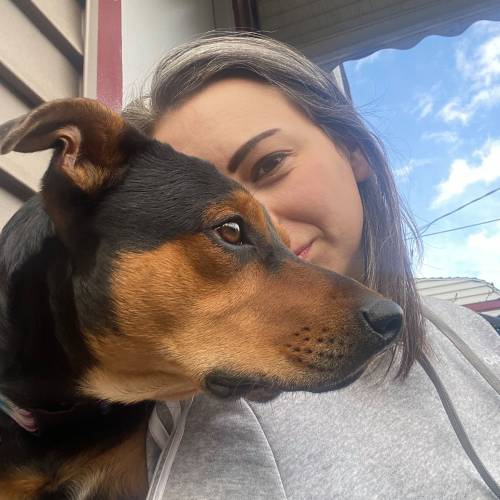 Laura Maker
Hamtramck, MI
Website: https://www.lauratmakar.com
Social Media: @lauratmakar
"From Cancer, She Grew"
Hand-cut paper, watercolor, pastel, colored pencil, goldleaf; Poem by Michelle Lawrence
50"x15" unframed
$1500
Artist Statement: Michelle, a rose that grew from concrete.
Through strength, determination, and courage, Michelle has battled chronic terminal leukemia for the past 14 years. Her story is not complete. As an advocate, Michelle uses her testimony to help those who do not have resources and assistance with their insurance or unmet health needs. She embraces her cancer, working with it to continue her journey, speaking out and challenge, but also love. She chooses to live life, rather than just being a patient/survivor of cancer.
This artwork is in dedication to her beauty, but also the hardships that she has faced over the past 14 years. Through constant blood tests, chemotherapy, various treatments, and medical care, Michelle's story is much like the symbolism of the paisley design. The floral abstract symbol of a cypress tree encourages life and eternity, but also strength, resistance, and modesty. The flowers represent glamour and beauty, and the teardrop shapes represent fire or water. The design also references the sun and a phoenix. The pattern is considered a "robe of honor," articulating all essences of Michelle's perseverance and loving personality. She is a fighter. Never giving up, a rose that grew from concrete.
I am inspired by her accomplishments. I have learned much about her and what it means to struggle and battle an uncurable cancer. Michelle has gone through a difficult transition, but has not been afraid to share and be vulnerable. Cancer has taken a lot from her, but she has created a positive story. This artwork celebrates Michelle and is dedicated to her journey, the good times and the bad. Michelle has reminded me, "there is only one way to learn… it's through action. Everything you need to know you have [to learn] through your journey." "Don't give in to your fears... If you do, you won't be able to talk to your heart." (Paulo Coelho, The Alchemist)