Pam Oliver & Sara Zielinski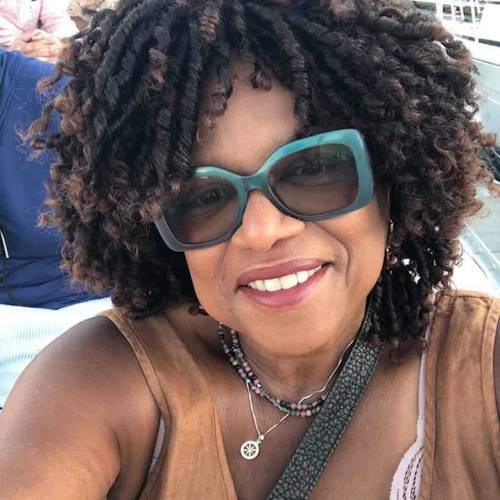 Pam Oliver
Chicago, Illinois
Social Media: Facebook - Pam Oliver; Instagram - @newsy1; Twitter - @newslady5
Caregiver. My 29 yr old daughter was diagnosed w/ Sarcoma of the heart in 2018
Twist on Cancer: I learned how to seriously "Walk by Faith and not by sight." 2nd Corinthians 5:7. As a mom of 3, my mom job title was also "The Fixer." I could fix scrapes and scratches, help heal wounds and hurt feelings. I could strategize, smooth over friendly conflicts, provide helpful advice when solicited. What I couldn't do hurt me and hit me at my core of motherhood ... I could do nothing about a rare heart cancer that would slowly steal my baby's breath and her loving sweet heart. What I could do was to strengthen Kristin in prayer and support. What I could do was to hug, love, laugh, appreciate the little things and look for joy in life and to pray without ceasing. WE all learned what it means to walk by faith and not by sight. Kristin would become the encouraging soft voice to friends and family going through their own struggles. She was our light and love and her spirit lives on in the beauty of our lives.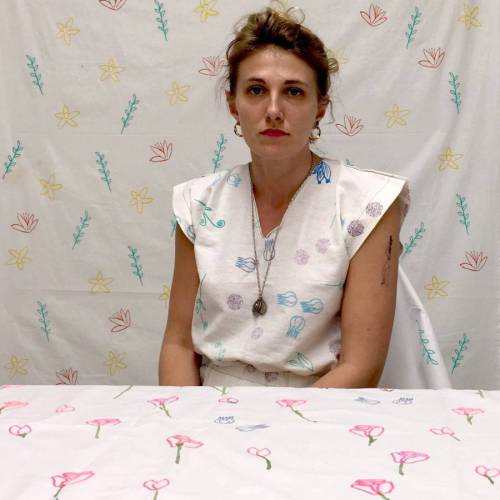 Sara Zielinski
www.sarazielinski.com ; www.sarazielinskidesigns.com
@sarazielinskistudio
"Sanctuary for Kristin Arielle"
28 x 24 x 2 inches (unframed, ready to hang)
$600
Artist Statement: Pam and her daughter Kristin Arielle shared a love of nature and spent many moments, both beautiful and painful, together outdoors. Often when Pam and I talk over FaceTime, she is in her sanctuary, her luscious garden, full of greens, yellows, memories, birds, art, wind chimes, and tranquility. Kristin was a lover of animals and Ariel(le), Kristin's middle name, is the Archangel of Animals and Nature. Pam and I spoke specifically about and shared photos of elephants and the meaning they held for Kristin. Elephants are slow and strong, they remember and they mourn. The five elephants in this piece represent Pam, her husband, and her three children. Each has its own beauty and uniqueness and they are all connected, part of a whole, no matter what. Pam is a giver and a builder of community, always reaching out to extend her hand, her home, and her prayers to those in need around her.

The birds in the sky and on the flowers in the piece represent additional members of Pam and Kristin's support circles: neighbors, friends, doctors, pastors, and the ever-growing community of people who continue to learn, love, and heal through their connections to Pam and Kristin. The birds are positioned to suggest moments of connection, dialogue, and the ongoing communication between Pam and Kristin. Through scholarships, blood drives, and those who knew her, especially her amazing mother, Kristin's legacy grows and she continues to help others heal each day.

This pair was generously sponsored by Eric Hirschfield