Sophia Holland & Russ Schnurr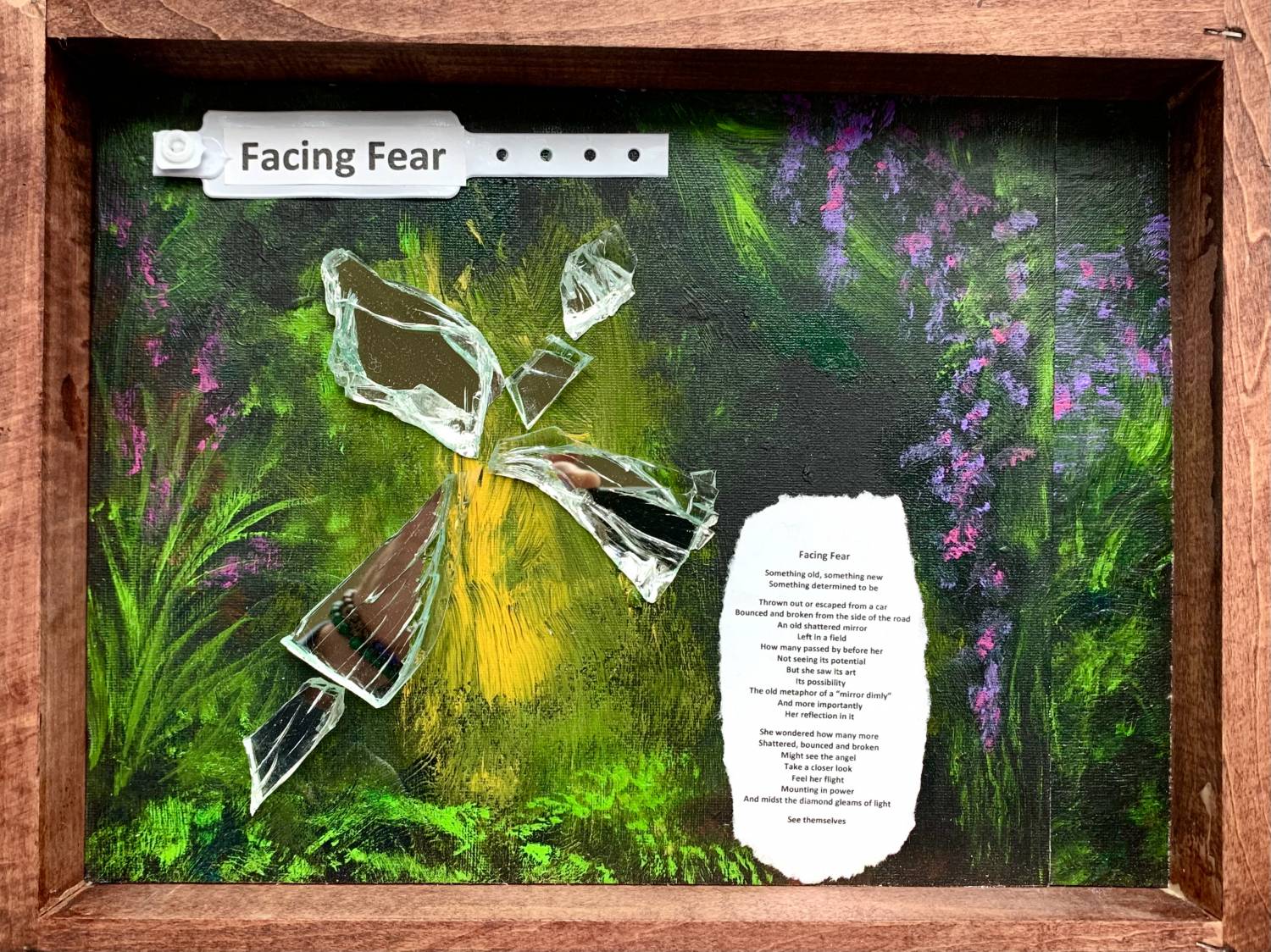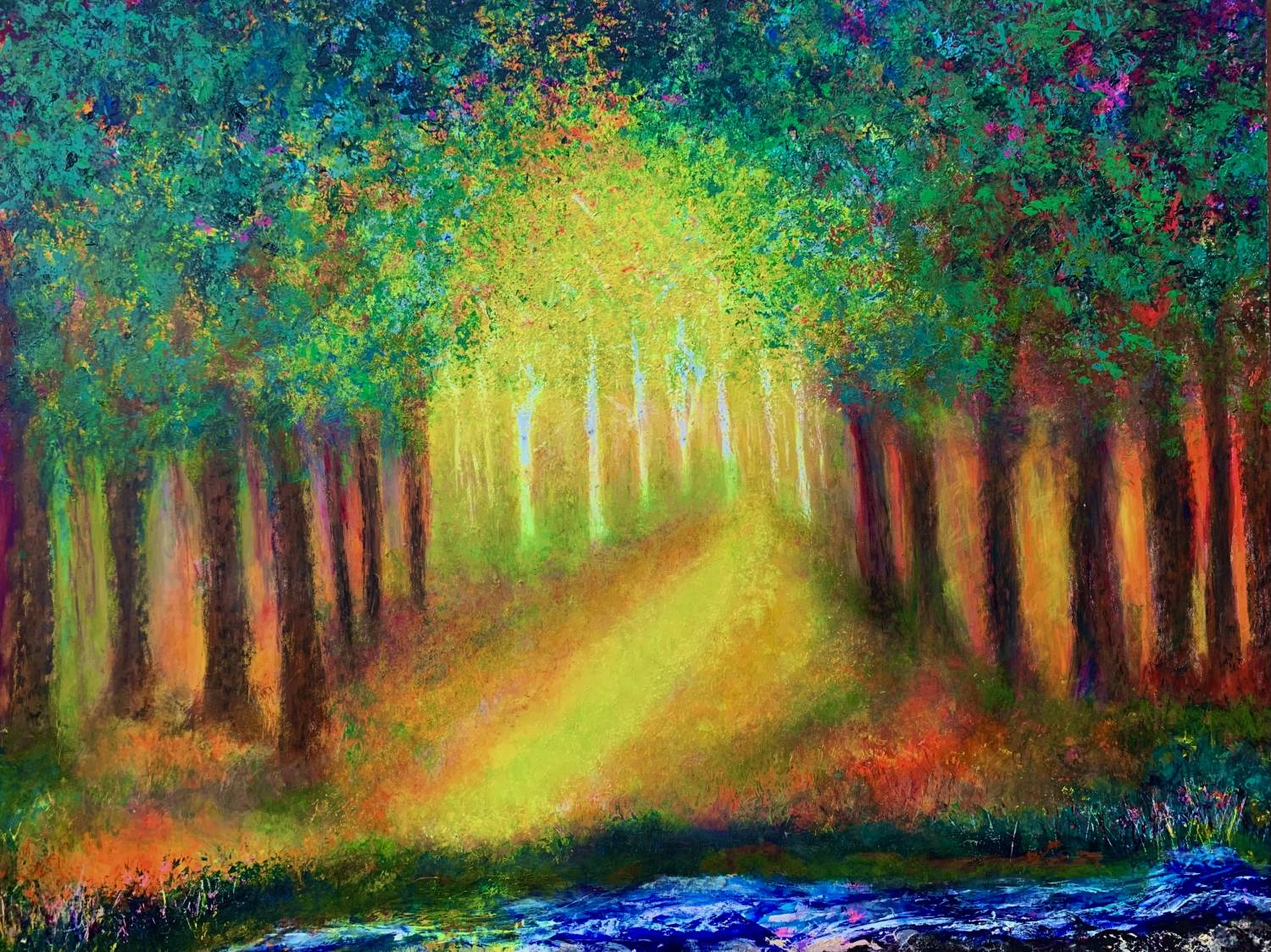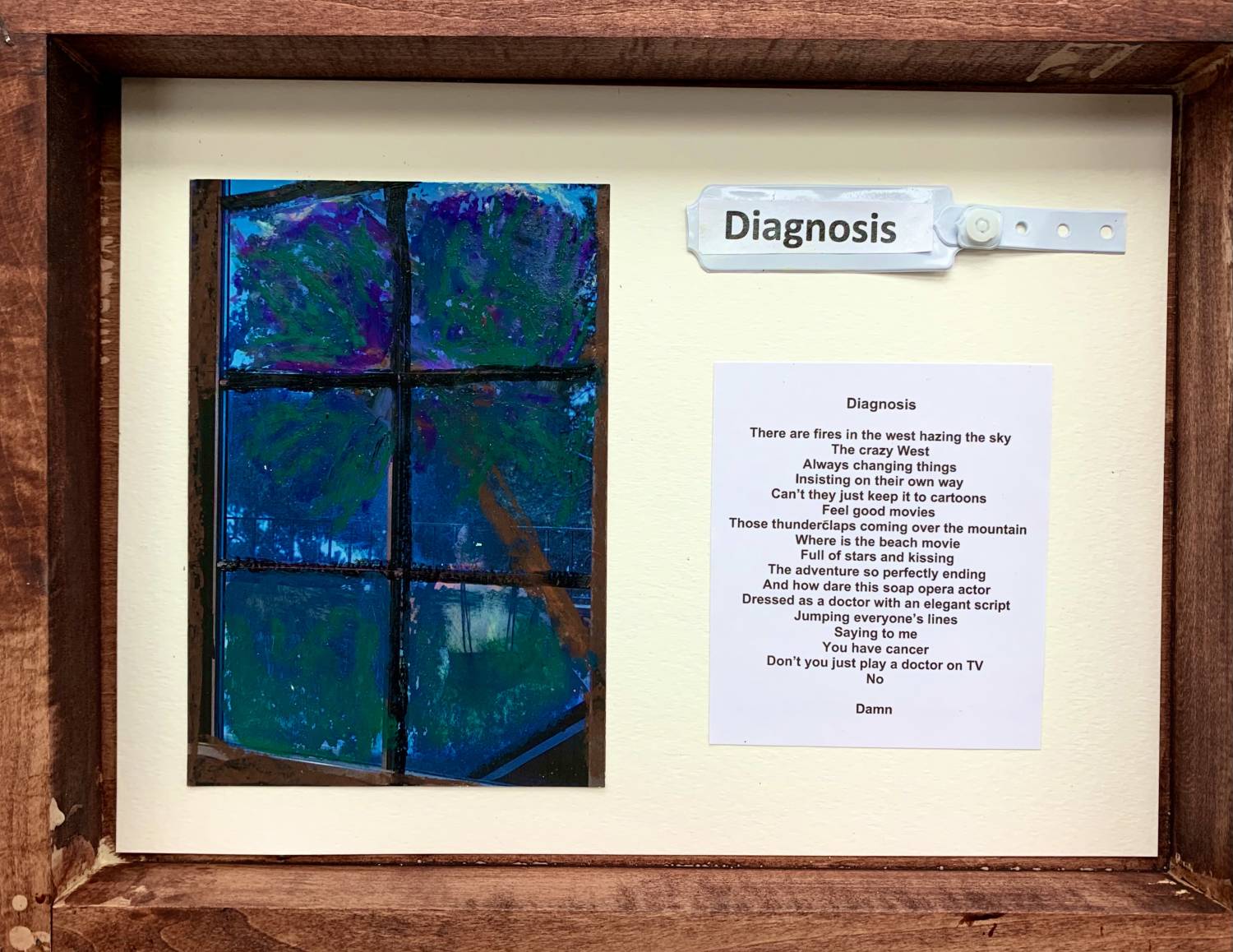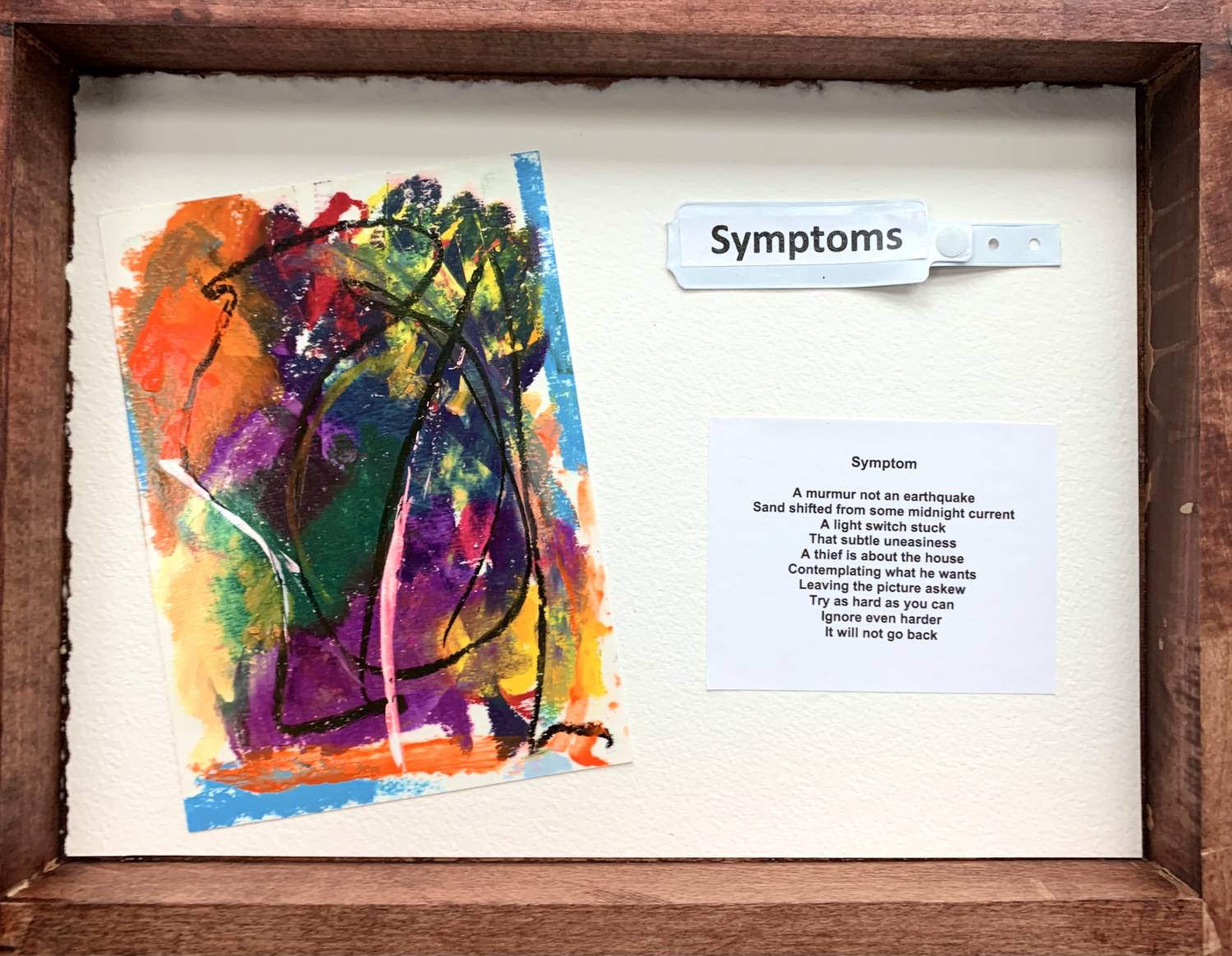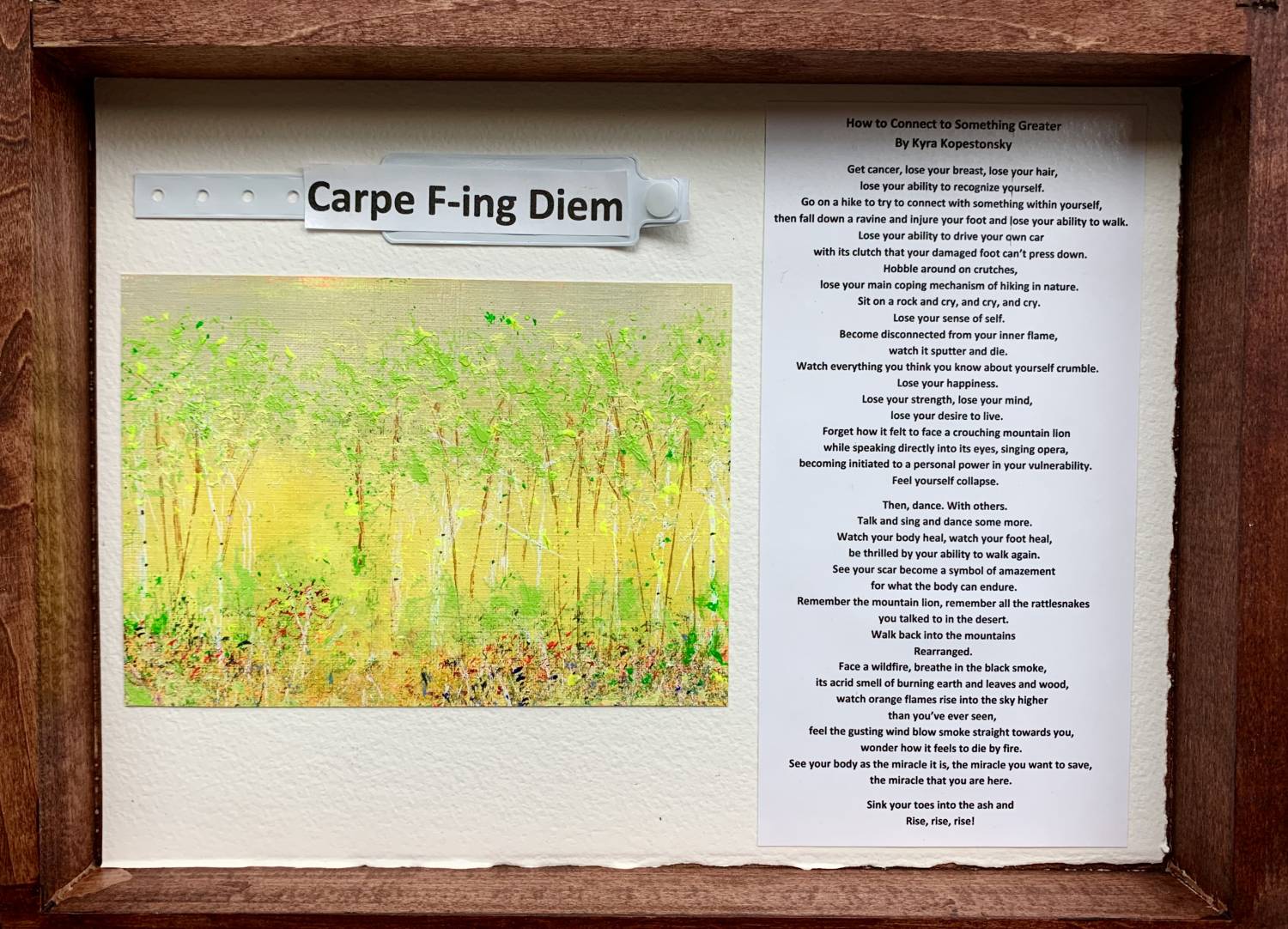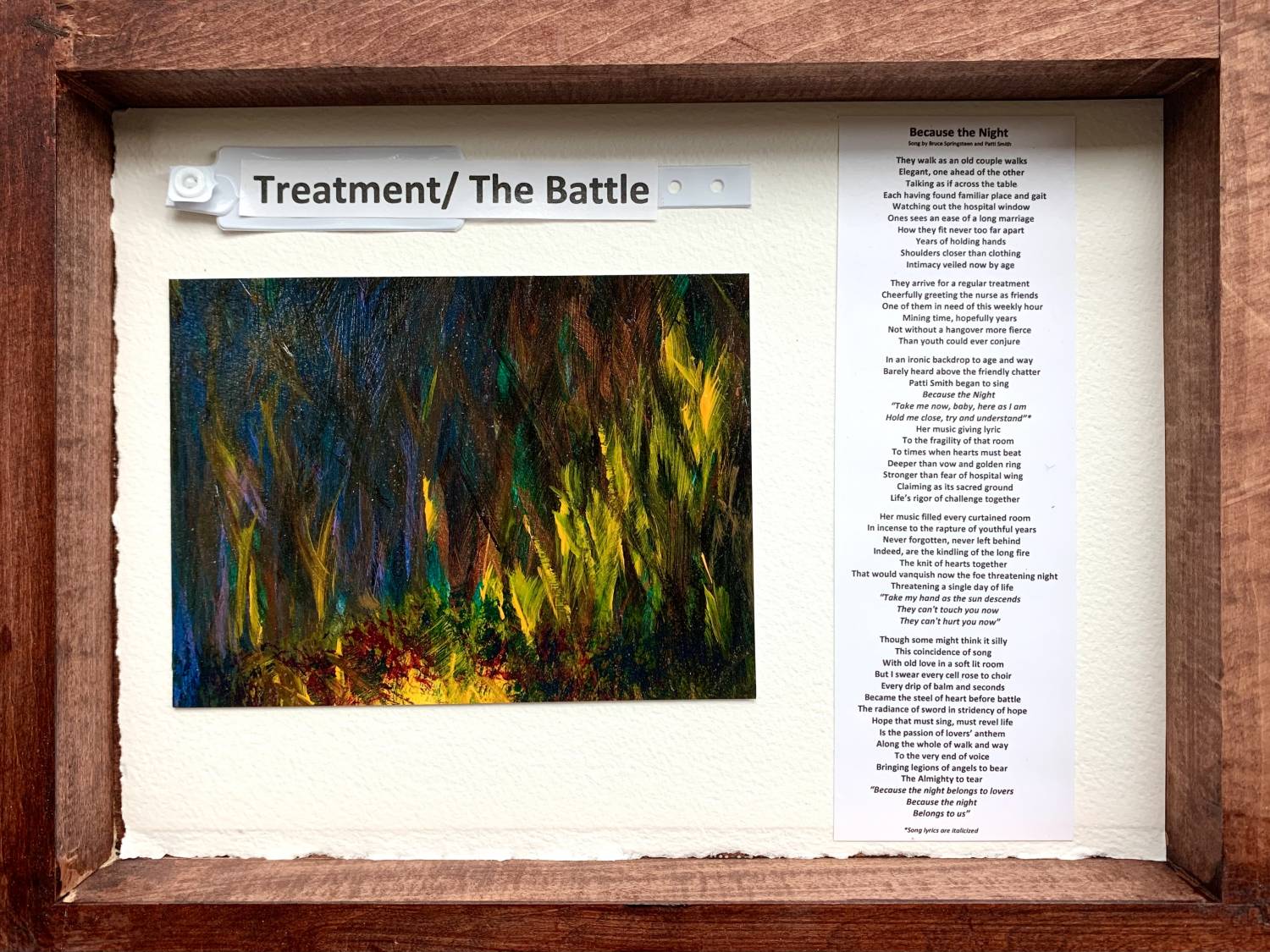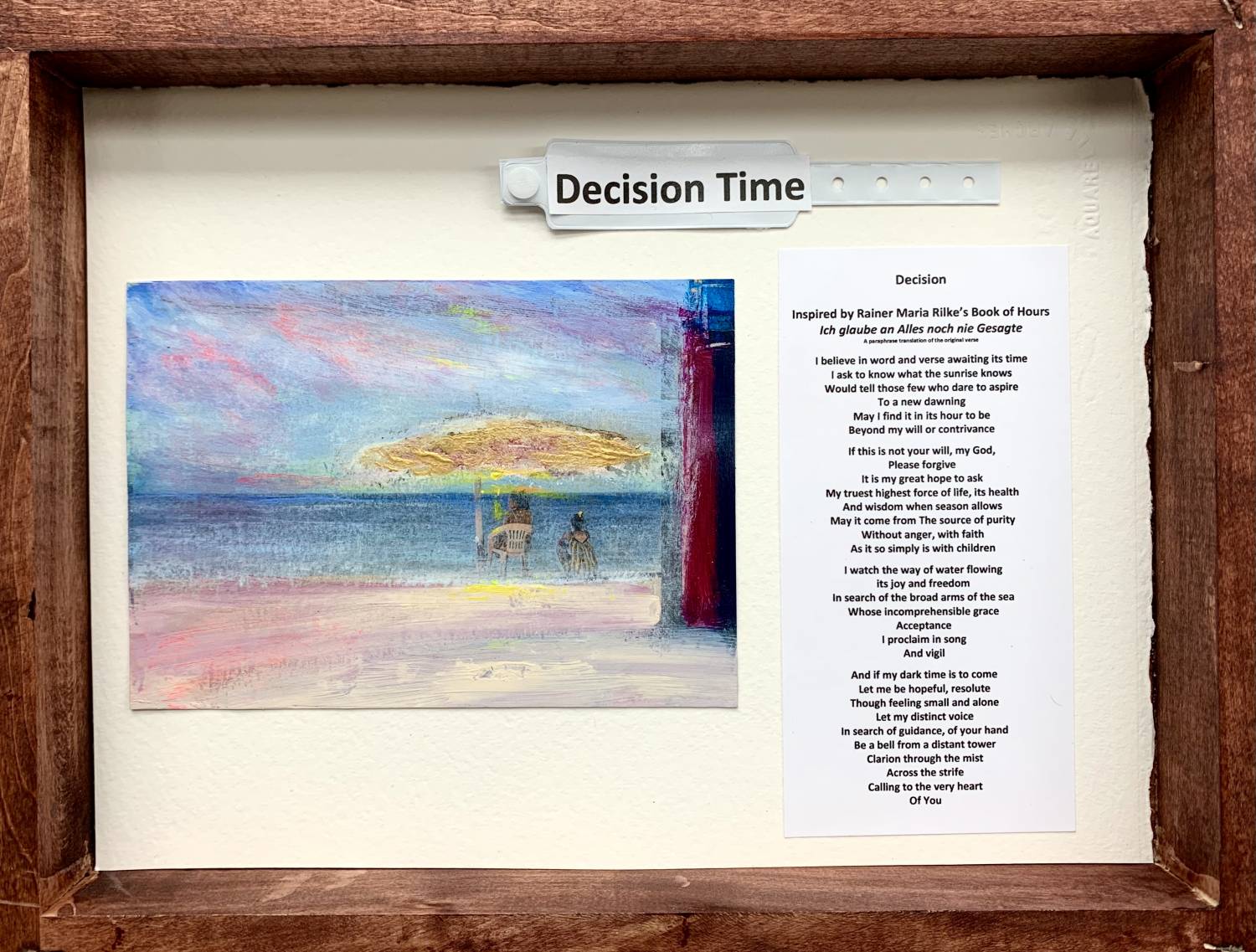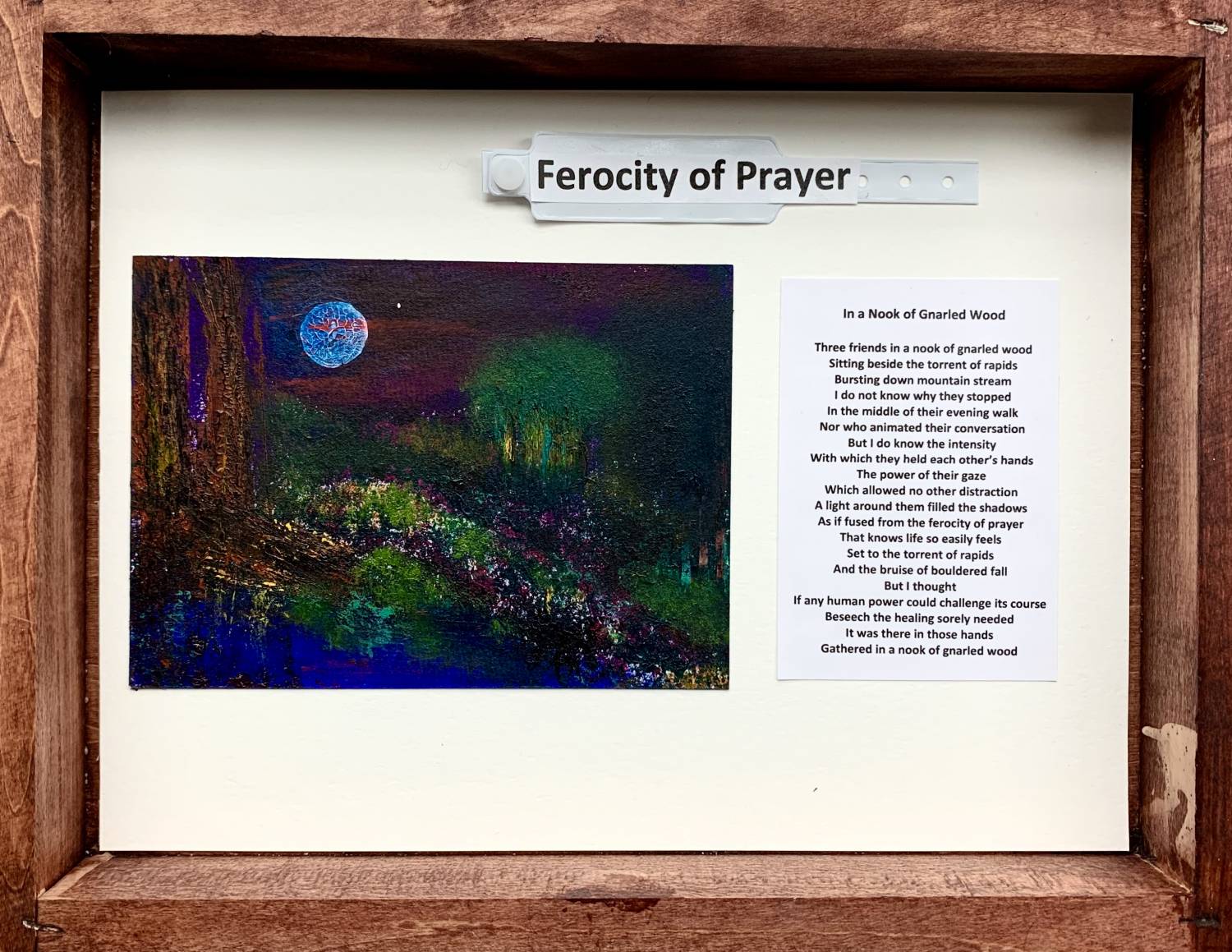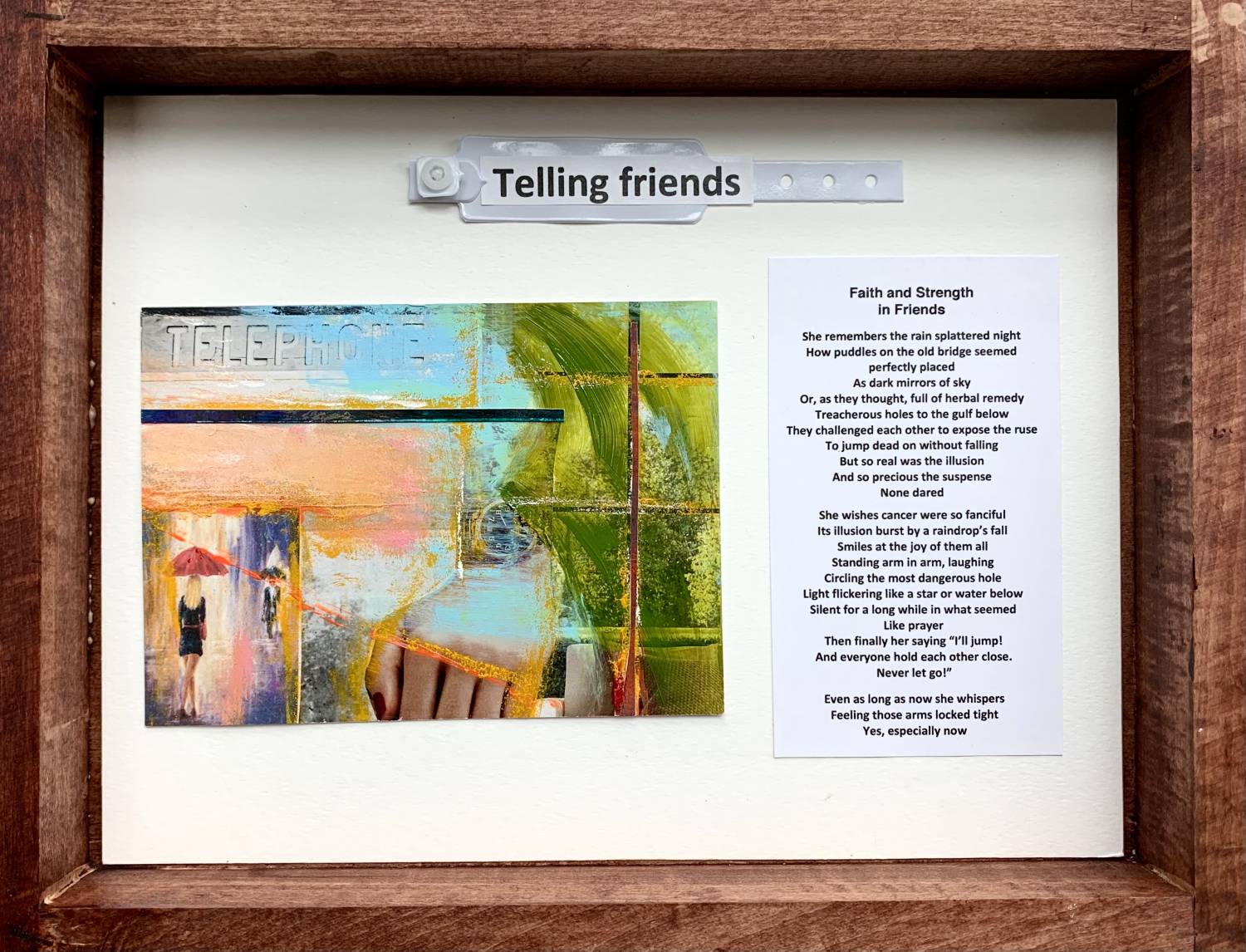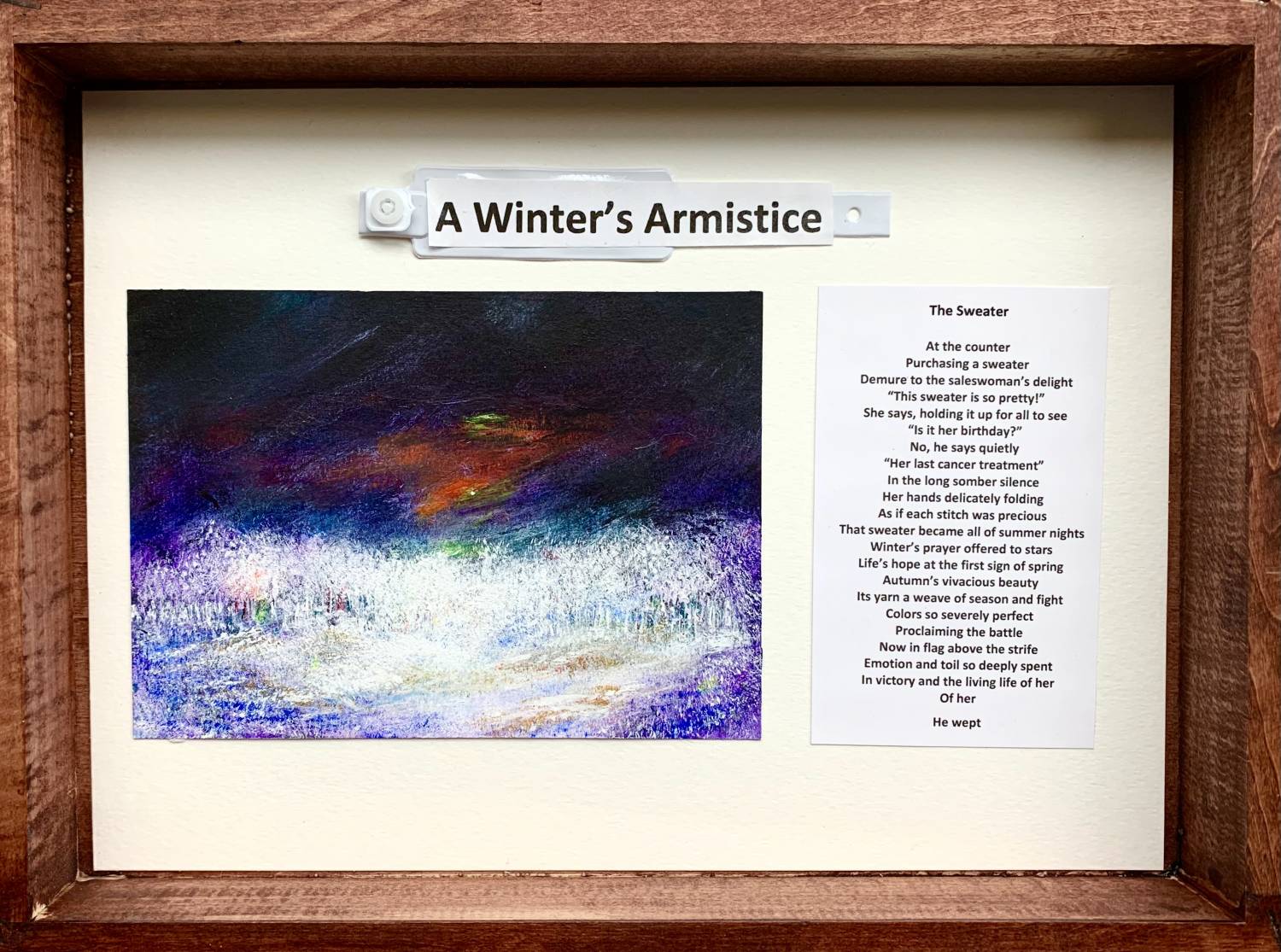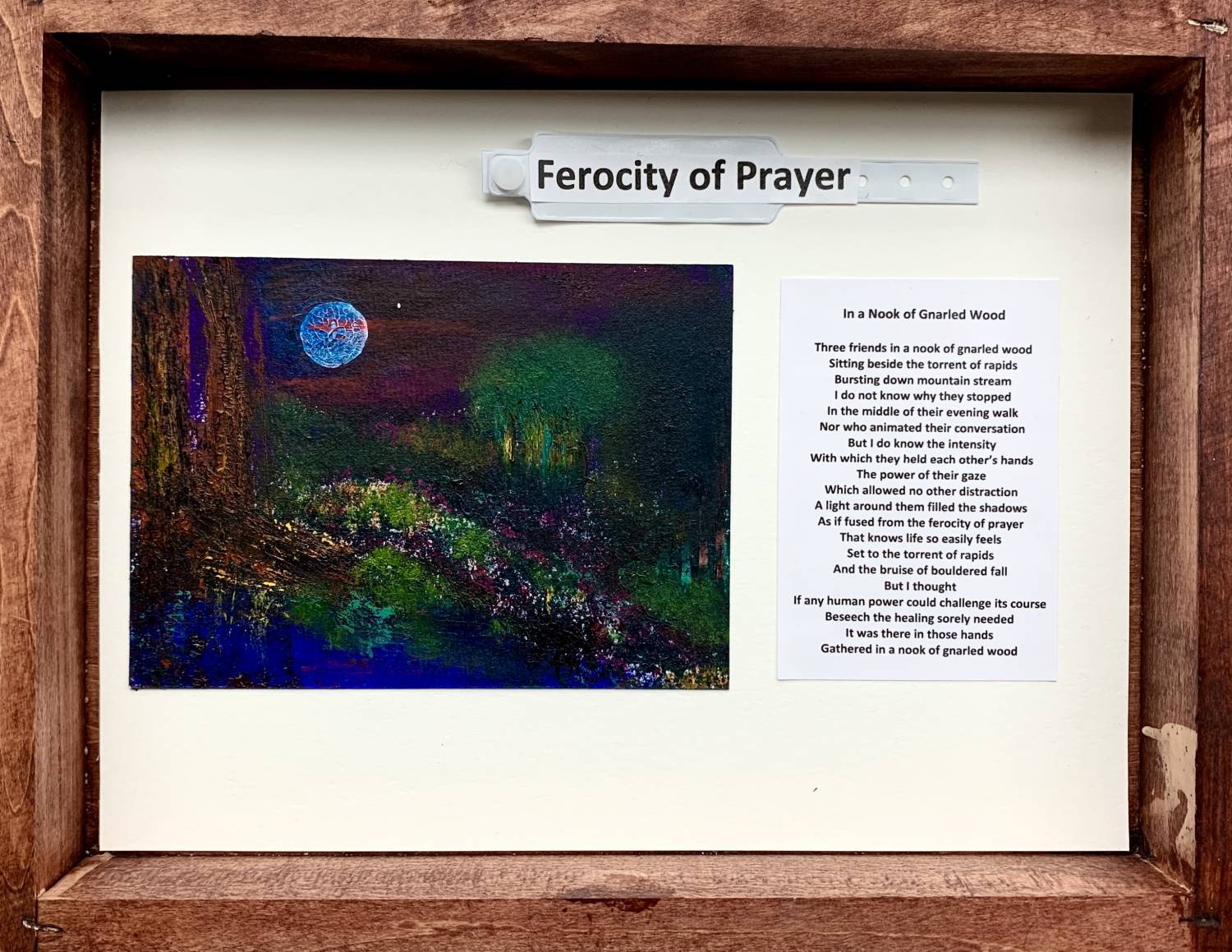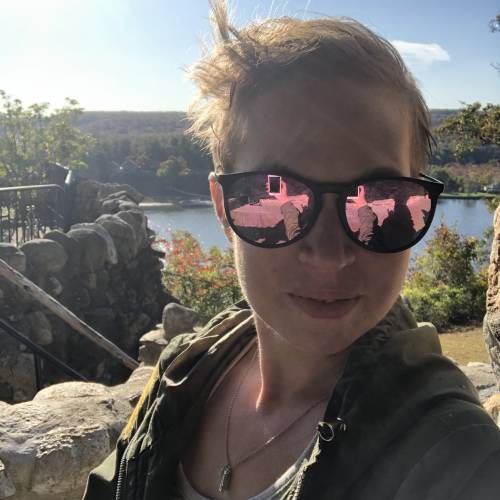 Sophia Holland
Pittsburgh PA
Metastatic Breast Cancer Survivor
Twist On Cancer: I was diagnosed at the age of 38 with metastatic breast cancer. The past three and a half years have been a whirlwind of treatments and operations. This time has definitely taught me that I can go beyond the boundaries I thought I had and persevere even through times that seem impossible. I've also been shown how important and strong my relationships with family and friends are and how vital it is to tell them as often as I can that I love them.
Working with an artist through Twist on Cancer has been a beautiful experience and I feel like I have made another friendship through this experience which I will treasure.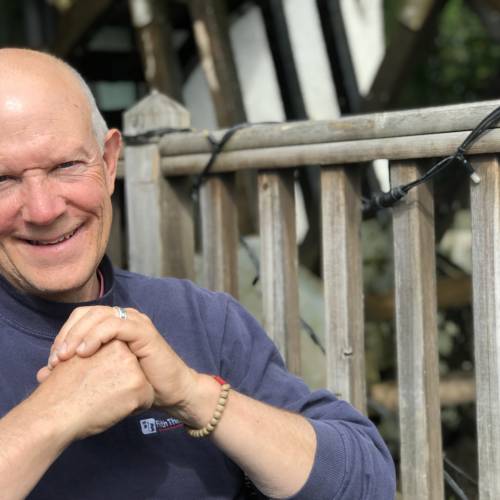 Russ Schnurr
"In a Nook of Gnarled Wood"
Acrylic on paper mounted on a wood panel
30x40 x 1.75 deep.
$1000
Artist Statement: In meeting Sophie Holland, one can only think and pray for a miracle, whether scientific or divine. Her courage, fortitude and positive spirit are a true inspiration. The title of the work is from a poem of three women praying by a mountain stream huddled under huge cottonwood trees. The poem and others are on the back of the wood panel. I saw them on a bike ride and stopped as the whole area around them seemed to glow. When I think of Sophie; I think of the prayer of those women, the power of it and the very human cry for a miracle. A miracle for her, for everyone in battle with cancer.